September 19, 2016
In Between
Happy Monday! I'm back home after a week away and still playing catch up across the board. We had a wedding in Martha's Vineyard that parlayed into a trip to Disney World with my family and 3 year old nephew and I came back extremely tan and super tired. I have a lot to accomplish this week and still have a handful of things to knock off of my life list. You know, that list of things that you don't have to do that day but you really want to tackle so that you feel like you're making progress?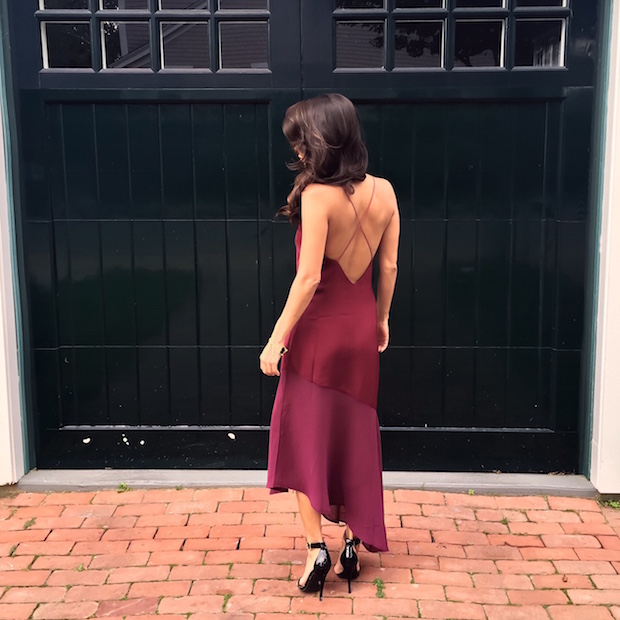 In case you missed it, I wore this stunner of a dress (that's only $37) to the wedding. I recently discovered a brand called Tobi that I got this dress and another from right before the weekend away and to my surprise and delight both fit perfectly. I'll be snagging a few other pieces for fall that are on the trendier side from Tobi over the next few months I'm sure!
In other news, this weekend was glorious. It was the kind of weekend that was so subtly awesome it made it feel even greater. There was a solid balance of laziness, Narcos season 2, productivity and cleaning of the apartment, and fun with our friends. We even got to check something off of my NY Bucket List finally on Sunday when we walked over the Brooklyn Bridge!
After being gone for a while it was the littlest things that made me so happy and especially since this will be yet another short week and I'm heading out of town again on Friday. I've been slowly trying to mold my fall closet and figure out where to make updates. I'm hoping to get a few of these documented soon, but these booties are the newest addition to my closet and I'm obsessed. I fell in love with a pair of suede Vince booties last season and despite the popularity of the Rag & Bone booties, I really wanted to find something a little different. The pointed toe and the shape of the cut by the ankle really make them stand out and unique and they're a beautiful light color that will transition well out of summer and into spring with dresses. I'm slowly working on building new pieces in with my old favorites. Now, we just need the weather to cool off and cooperate!
SHOP THE POST