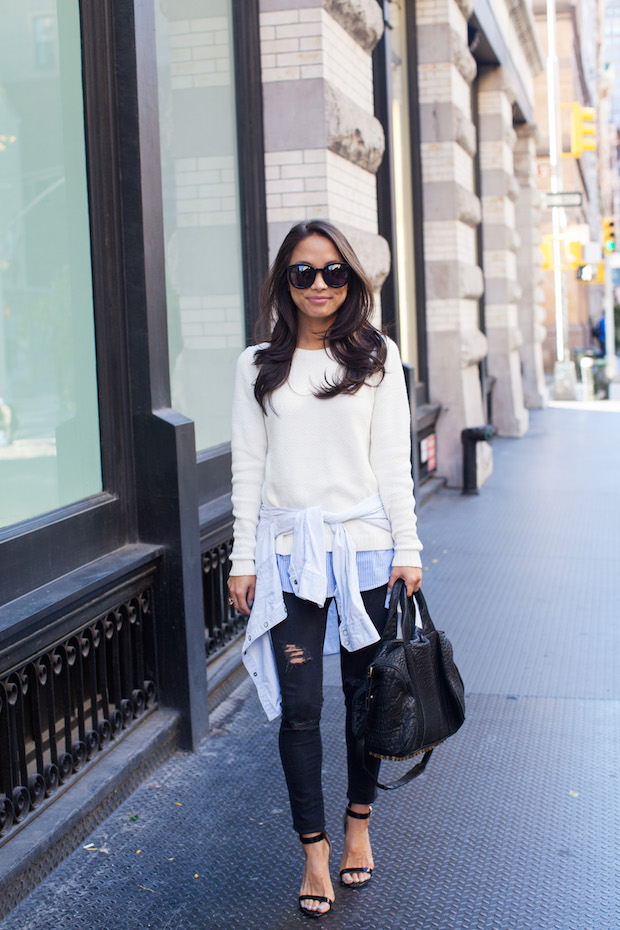 WELCOME TO THE VIEW FROM 5'2″!
Hi! I'm Christine Petric and welcome to The View From 5'2″! I was born in South Korea, but grew up in Texas where I also went to college. After graduating and spending 18 years of my life playing soccer, I spent a lot of time traveling for work and decided I wanted to start this site as an outlet for creativity and inspiration. I knew it would be hard at first, but what I didn't know was that it would become such an incredible way for me to share my experiences over the next few years and inspire others to take chances that they didn't think that they could before.
About 3 years ago I made my way to Chicago and fell in love – with the city and my life. I was going through a big life transition, and it was the first time where I put myself in a situation that was completely new and unknown. It was insanely scary, but one of the best decisions I ever made. I spent my time in the Windy City running around with new friends that now will be in my wedding (eventually) and will hopefully will my grandkids. I love everything about that city and those years (except for the winter, I still loathe you midwest-winter).
Sure enough, life took another turn in the summer of 2014 when I was offered a job and moved to  New York City. Now, I'm living in SoHo and enjoying endless exploration and trying to check as many things off of my bucket list as possible. If you follow for long enough, you'll see that I have quite the adventurous spirit and find myself these days making fewer plans and just figuring it out as I go.
My friends would lovingly say that I'm "pint-sized" (and have been since I was born, I only weighed 4 pounds) and like to think it isn't a positive or negative thing but just rather how I was made. However, I have spent the entirety of my life searching for shoes that were small enough for my feet and establishing relationships with tailors in every city I've lived in, and so I finally decided to share my experiences and finds with all of you! If anything I share helps you or inspires you then I'll call that a win.
As I evolve, so does my style, and I've enjoyed being able to document & inspire you guys with what I've come up with. I joke about my artistic shortcomings, but this really does sum up how I feel about it:
I can't sing, I can't draw, I can't paint… but I really like getting dressed.
I'm glad that you've stumbled across my site and hope you stay a while as I share my personal style and inspiration with you. If you're interested in working with me, please check out the Press and Collaboration page and drop me a note!
—
A little more about me // I love stripes, sprinkles, t-shirts, elephant anything, laughing as much as possible, handwritten notes, adventures and a good vintage find. Oh, and of course a good heel!
More on my policies here
—
BRAND COLLABORATIONS