April 14, 2013
Pop of Pink with Art Effect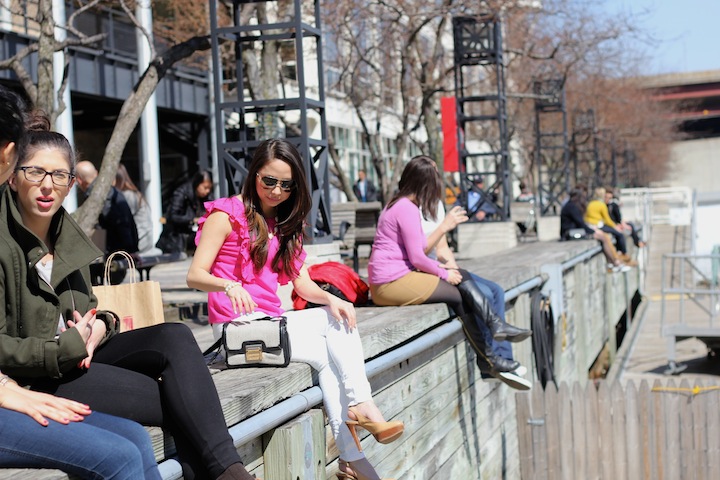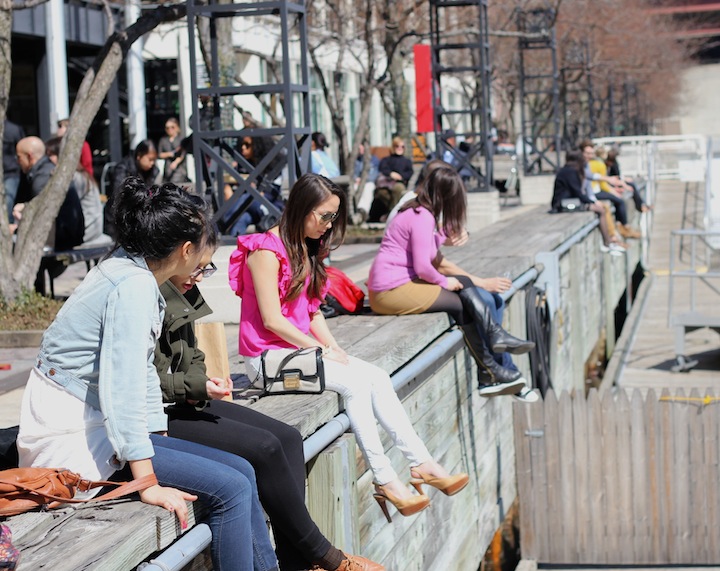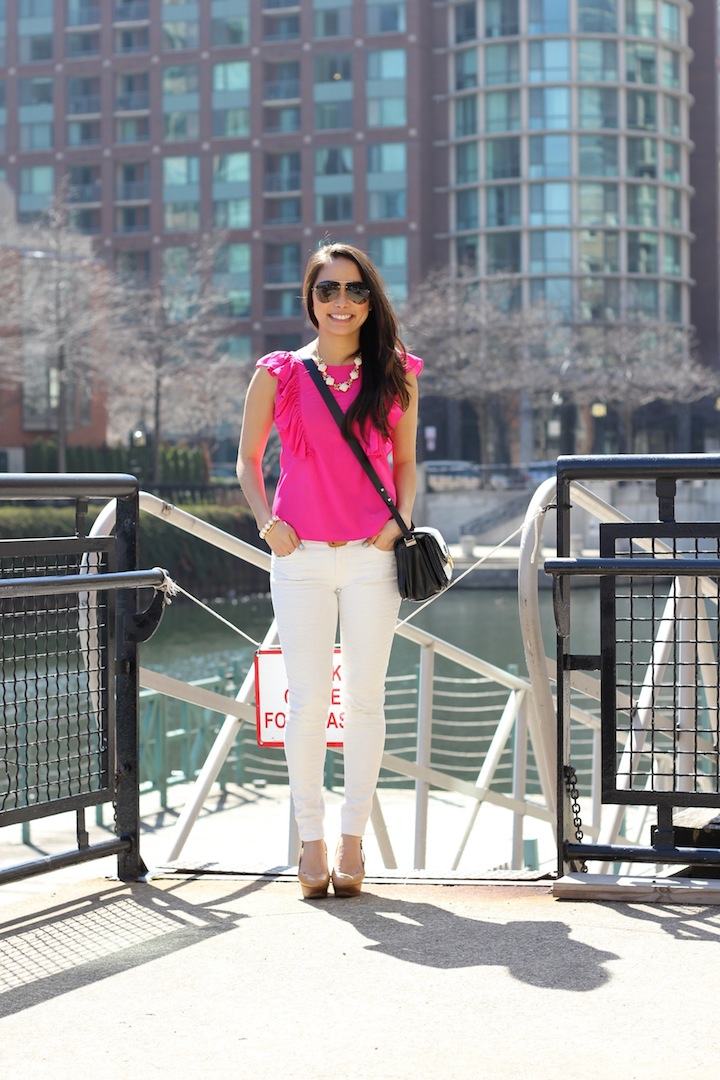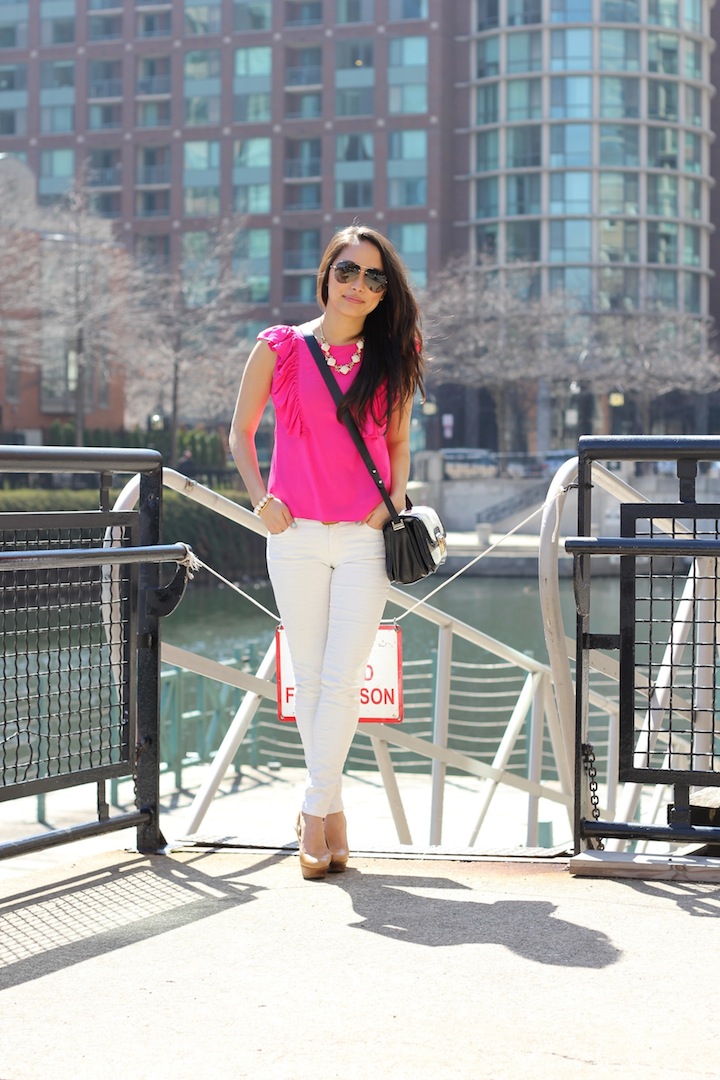 Hawks by Geren Ford top  |  Zara paisley skinny jeans (similar)  |  Stuart Weitzman slingbacks  |  Sorrelli mimi necklace (c/o)  |  Zara crossbody bag  |  Prada rimless aviators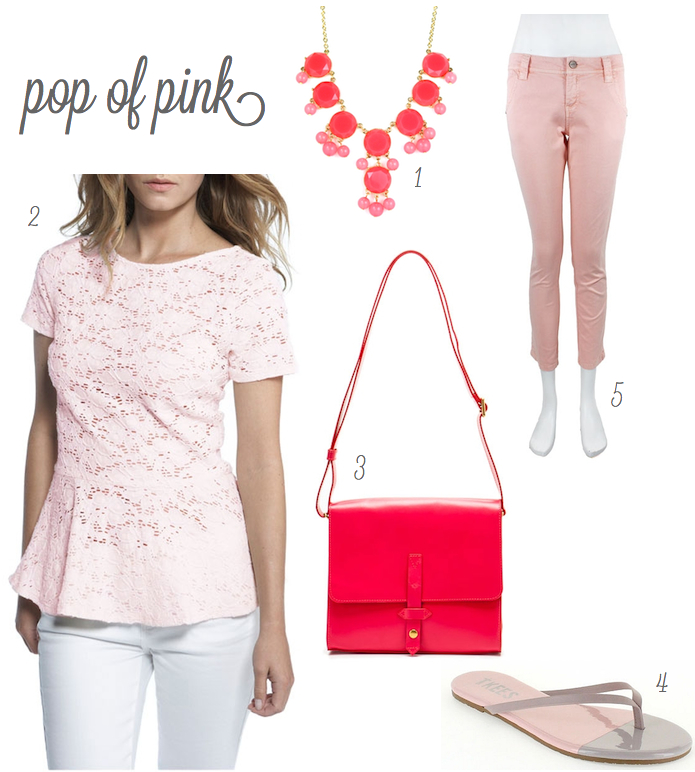 1  Pink statement necklace  |  2 Lace peplum top  |  3 IIIBeCa messenger bag  |  4 TKEES flip flops  |  5  Sanctuary skinny jeans
One of my favorite things about weekends in Chicago (especially when the weather is nice) is getting to explore and find new shops that are unique to the city — I'll walk around all day just finding new places. When I first moved here, my friends introduced me to a store on Armitage called Art Effect that they were all obsessed with. After my first trip I understood why! They carry women's clothing and accessories as well as goodies for the home and it's practically impossible to walk in and not find something that you know you'll regret not leaving with.
Right now they have a "Pop of Pink" campaign going on and I pulled out my top 5 favorite things from it on their site. I used to be really intimidated by pink — that sounds silly, but I only owned 3 pink things up until last year because I always felt like it was hard to incorporate the right shades in with my style. It's grown on me tremendously and now I find myself seeking out certain pink pieces or accessories. I love this statement necklace and the messenger bag because they have a bright enough color to where it can almost go with anything. The right bright pink is the new black! The peplum top and skinny jeans are both great pieces that can be worn with items you probably already own (white or denim skinny jeans, floral tops, etc.). Now that summer is around the corner I'm replenishing my flip flop collection (because I literally walked all of mine to shreds last summer) and am in love with these TKEE ones. They come in a ton of fun colors and most importantly.. carry my size! :)
If you 'like' the Art Effect facebook page here, you'll receive a great discount on anything you purchase in store or online! For the local Chicagoans it's a must visit, so plan to make a trip soon.
This weekend was yet another fun and spontaneous series of adventures that ended today with beautiful weather and my first trip to the Dose Market. Post to come! Hope yours was wonderful, have a great start to this week!