October 12, 2016
The Great Outdoors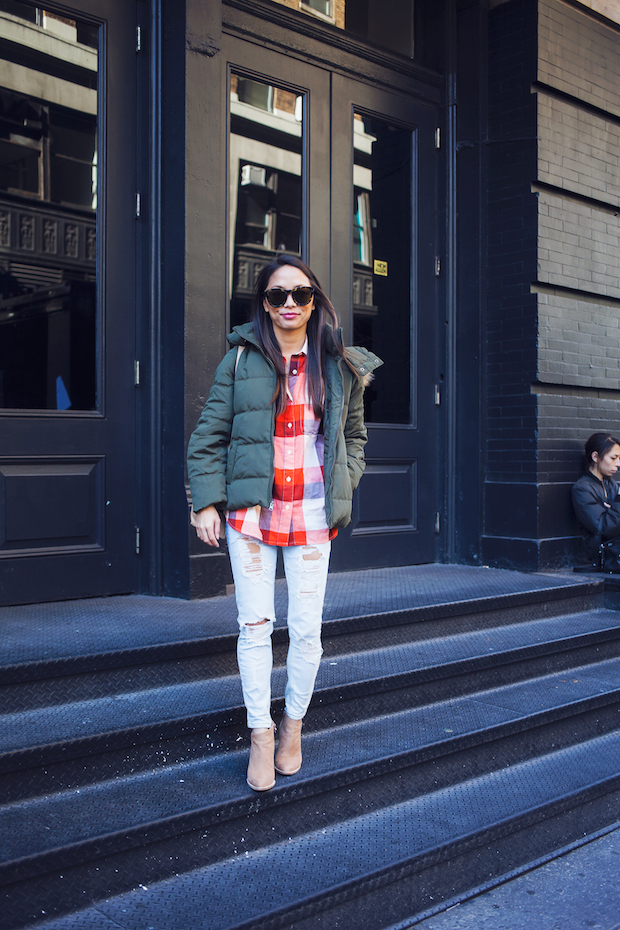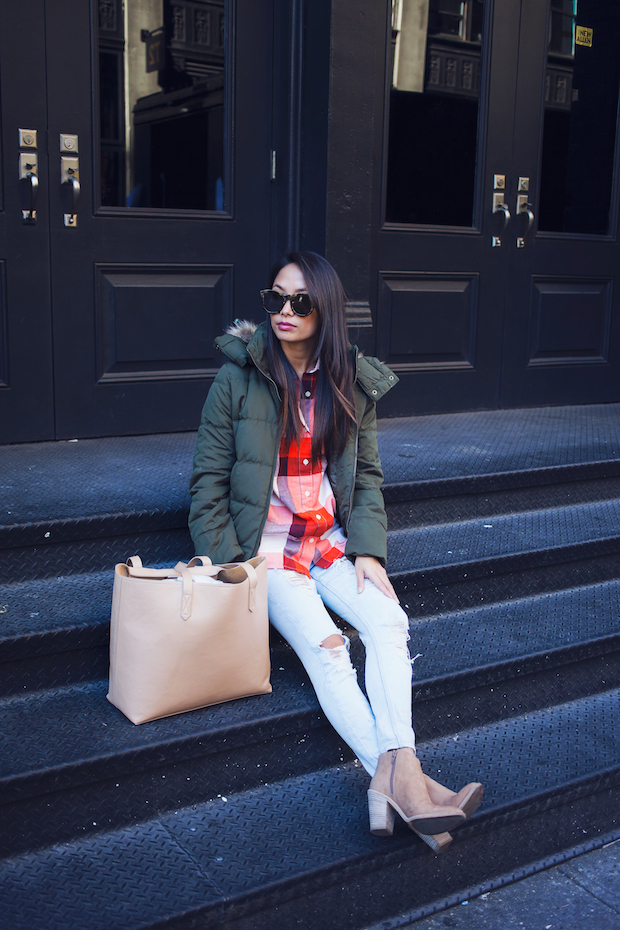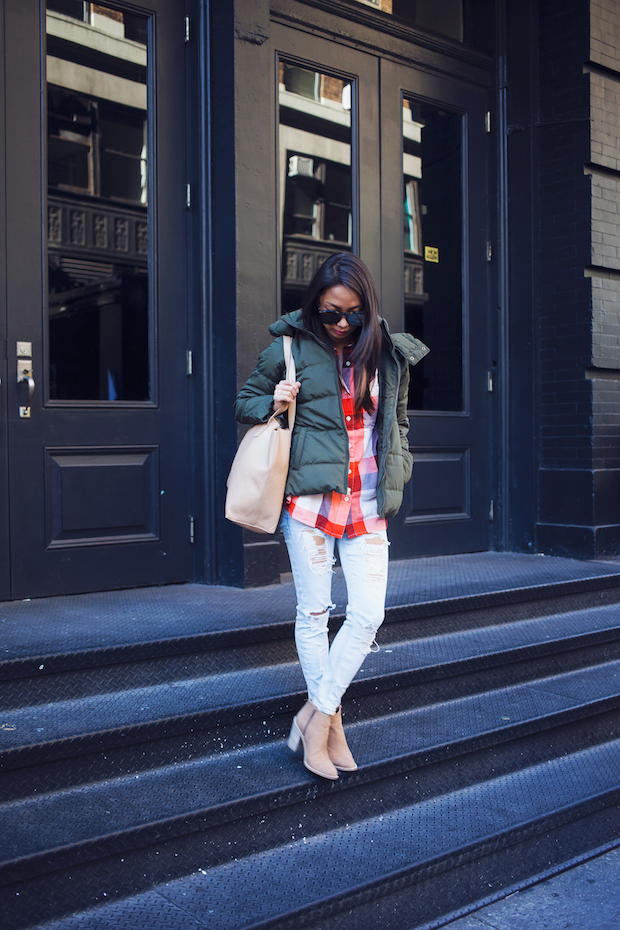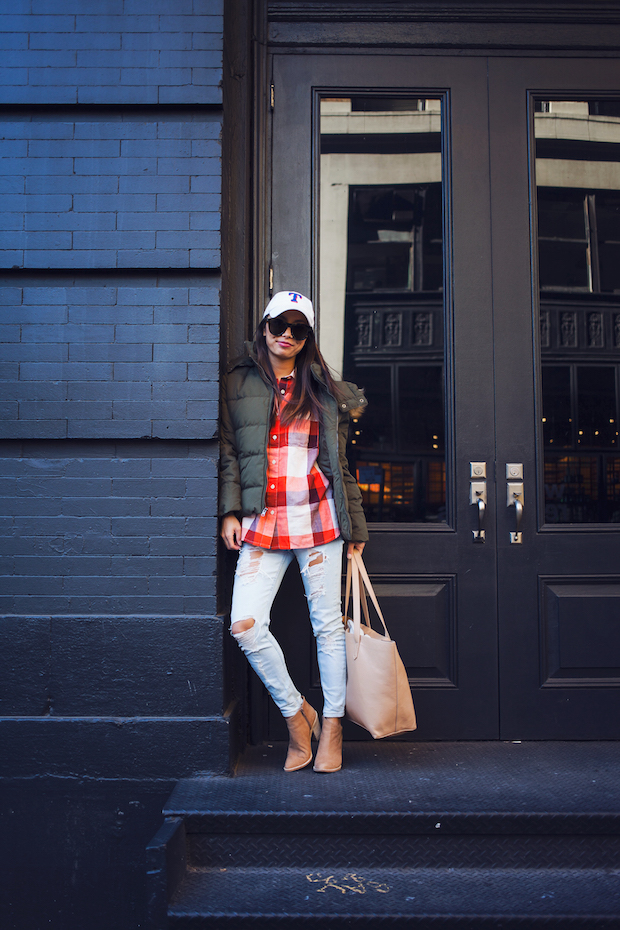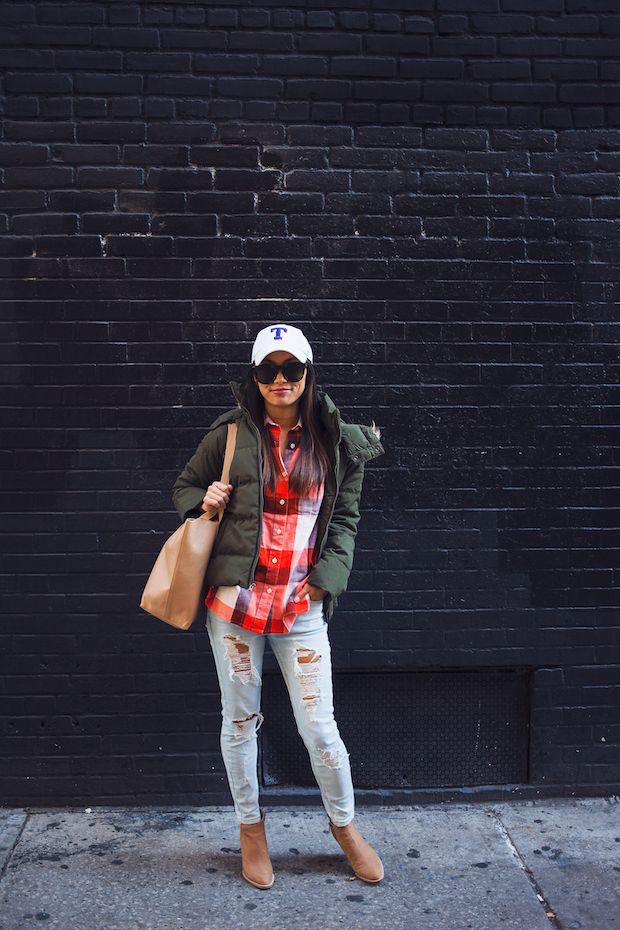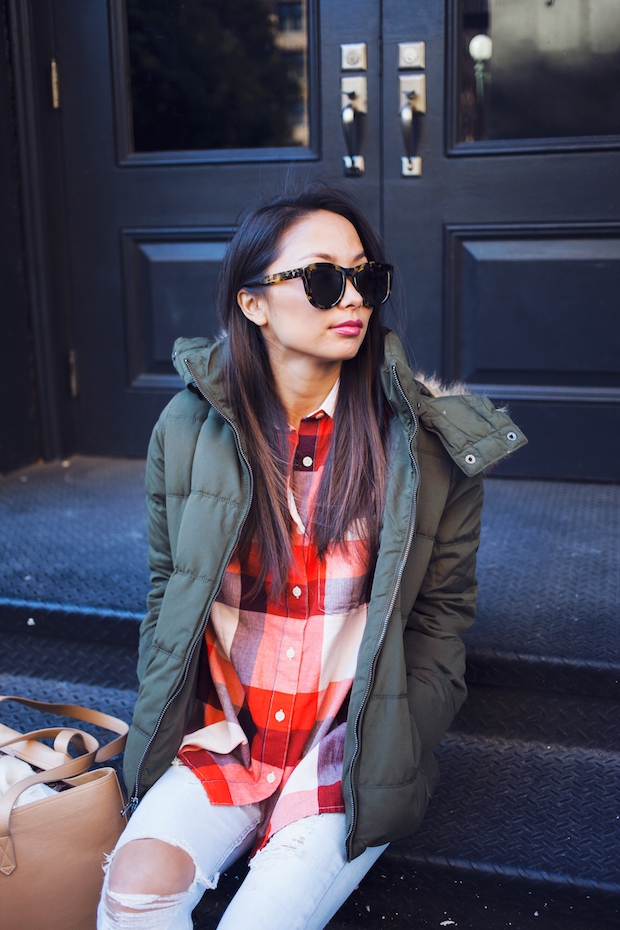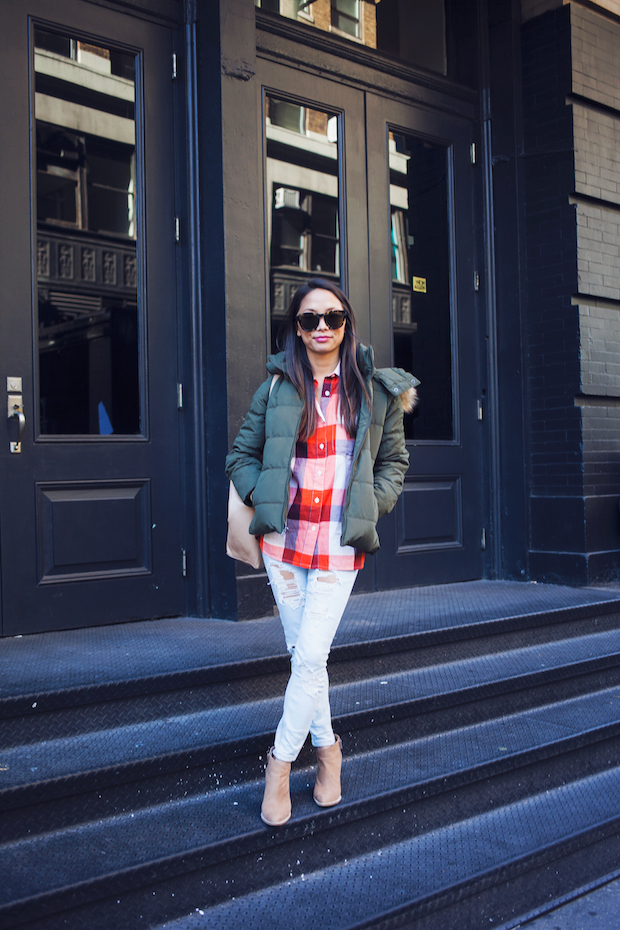 If there's one thing that really gets me excited for fall (other than football season) it's flannels. I know that sounds ridiculous to some, but it's my absolute favorite thing to wear during the autumn months. They're just so cozy, casual and easy to dress up or down.
Maybe it's my Texas roots, but this outfit reminds me of winter in college. Just hanging out laughing by the fire, not a care in the world, and cozy as can be. It's tough to get truly "outdoors" when you live in the city and it's something we try and take advantage of as often as possible. Not having a car can make that extra tough and I miss the days when you could hop in a friend's car and just head somewhere for the weekend.
On my fall list I want to go hiking upstate again, eventually go apple picking (but already know that won't be an MG one), and make it to a winery outside of the city. All perfect occasions to pull out my favorite flannels and puffy coat!
I admittedly have a bit of a flannel shirt problem that my sister pointed out a few years back because I usually have a tough time choosing a color, so I justify buying them in several (what a move, right?). This year I promised myself I'd only snag 1 or 2 and make sure they were different from the ones I already own. Here are some of my quick tips on how to pick the right one:
1. Choose a complementary color to your fall jackets
Almost all of my fall outerwear is either army green or camel, so I try to find other warm colors to go with them. I love the way the rust and orange make the green of the jacket pop!
2. Decide on your fit
Do you regularly wear them with skirts or do you like a more casual, laidback look? If you're the former you'll want to find something more slim fit and stay true to size. If you're looking for that laidback casual look go with a boyfriend fit or size up 1 size in a regular flannel.
3. Change it up
Plaid is one of the least intimidating prints because it pairs with other colors and prints so easily. You can mix printed scarves when it's time to bundle up or under a patterned poncho for an extra layer. Don't be afraid to try something new!
What fall outdoorsy activities are you most excited about this season?
SHOP THE POST
JACKET: Old Navy puffer jacket c/o •  SHIRT: Boyfriend flannel shirt c/o • JEANS: Ripped skinny jeans • BOOTS: Vince easton bootie • BAG: Henri Bendel mini uptown satchel