June 12, 2014
Sneaker Dress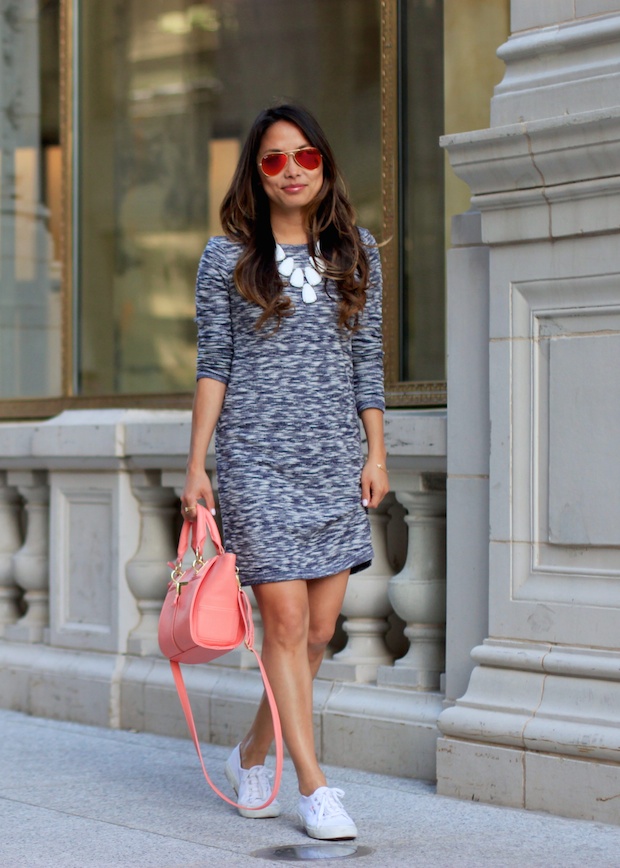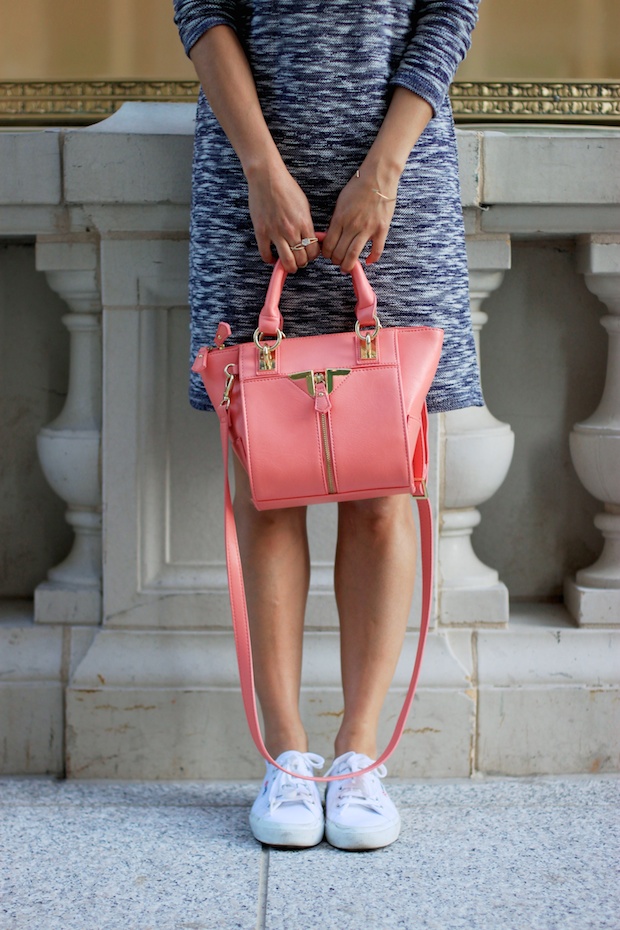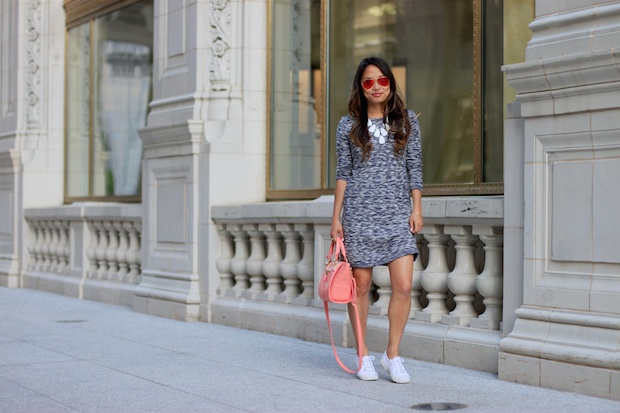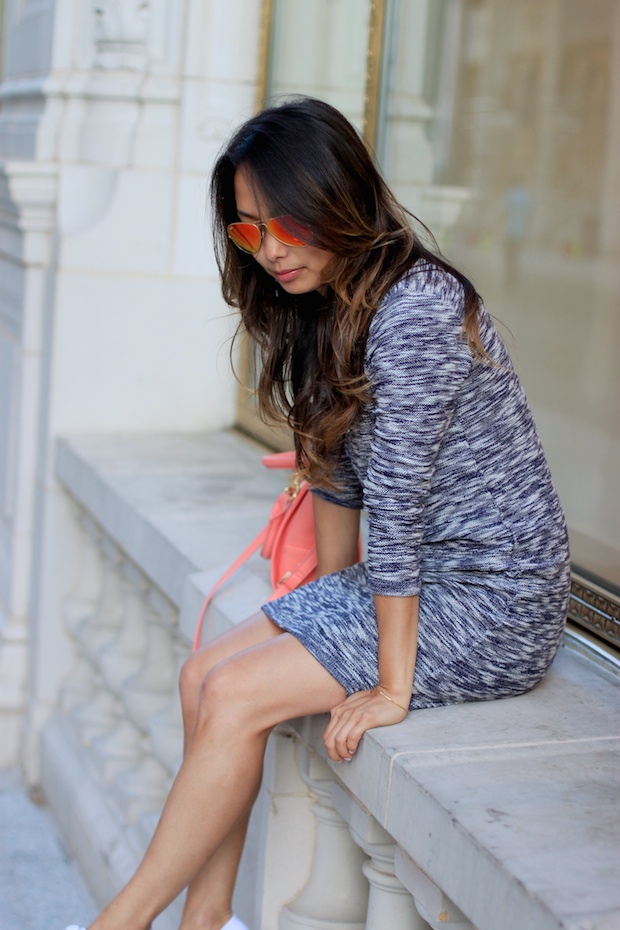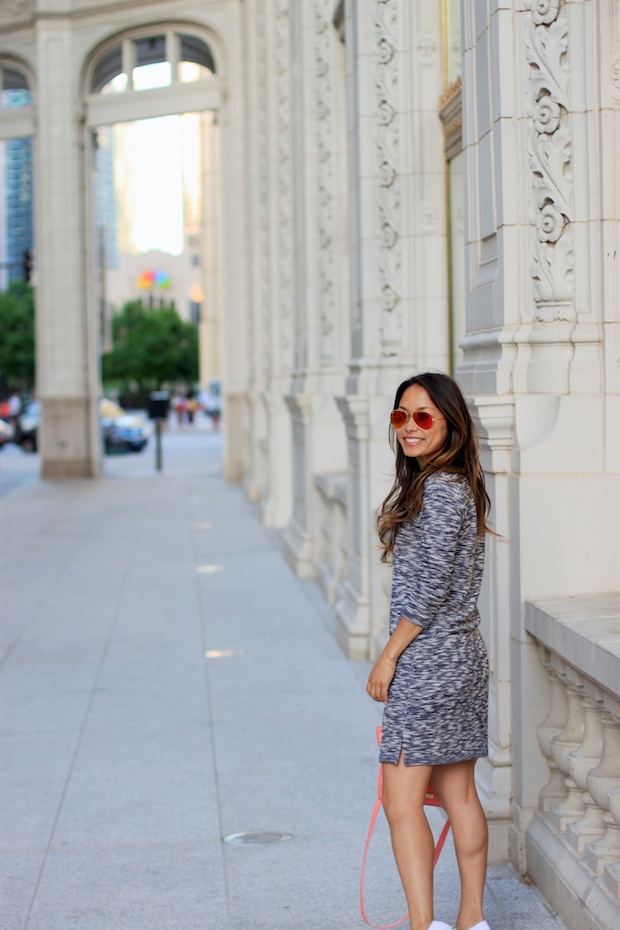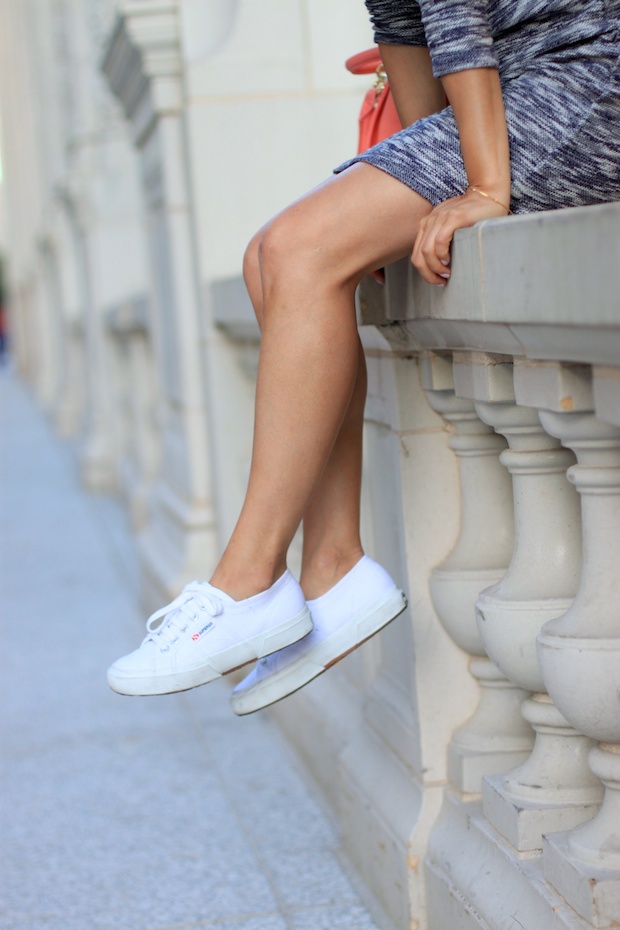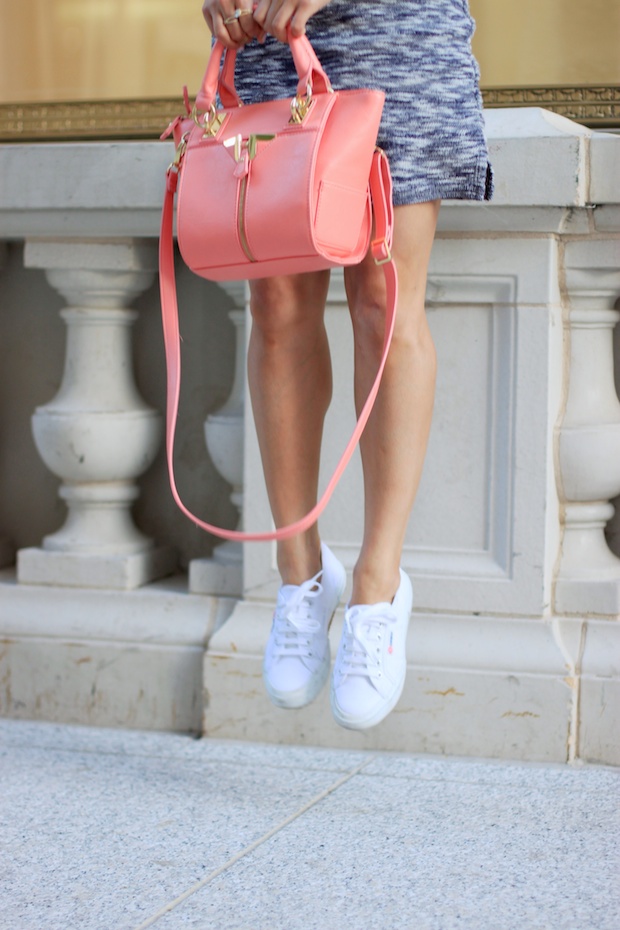 DRESS / Ann Taylor Loft (on sale)  •  SHOES / Superga sneakers  •  NECKLACE / Kendra Scott Harlow necklace (c/o)  •  BAG / Danielle Nicole mini Alexa tote (c/o)  •  SUNGLASSES / Ray-Ban mirrored aviators
Sometimes I feel like a little kid who finally got something they really wanted, and won't put it down. I have had these sneakers in my room for 4 months just waiting to be worn and made dirty. Don't ask me why but I can't stop wearing them with things I probably never would've thought of before. The blazer/boyfriend jean combination was one of my favorites so far and this light sweater dress is the perfect simple, casual ensemble for these 70 degree days we're having that turn into 60 degree nights.
I wore this outfit to work and then to our surprise bridal shower that we threw for Blair! She wasn't having a shower in Chicago and we thought it would be so fun to celebrate one of her last few weeks as a single gal. I absolutely love surprises and it was so fun to see her reaction. I'm also feeling very nostalgic in general because so many of our lives are changing and I have a ton of friends moving very soon. I'm trying to soak up the remaining time we have all together!
I promise next week, I will wear another pair of shoes… but for now.. just more ways to wear white sneakers :). I'm really excited to have already crossed one thing off of my summer bucket list — I finally made it to a newer restaurant here called Tanta. It's Peruvian and absolutely delicious! I'm looking forward to keeping this up and continuing to bop around allll summer long. Ann Taylor Loft is one of my favorites for comfortable chic pieces that are totally affordable. I was headed home from work and scooped this dress up for $30, but they're having an insane flash sale right now with 60% off everything already on sale. What? I mean.. can you really pass up nearly free clothes? Nope!
Hope you guys are all having a great week, love all of your comments and notes thanks for reading! xo
SHOP THE POST
Photos by Blair Culwell, The Fox & She