July 25, 2017
Using Pinterest Lens To Find Inspiration
Ok, so we all know and love Pinterest – it's the world's greatest inspiration + bulletin board for remembering all of the things that inspire. I've been an avid Pinterest user for years now and rely on it especially when I need ideas for decorating our apartment, recipes, and my favorite – outfit ideas.
More recently they launched a new feature in the Pinterest App called Lens that is a total game-changer. How many times have you seen something and thought to yourself, "oh man if I could just take a picture of that and find other items just like it that would amazing"? Well, now you can.
Take this picture of balayage'd hair. You may be thinking you want to try it, but want to see some other examples of varying levels of color to show your hairstylist. With Lens you can quickly discover a ton of other options in just a matter of seconds.
If you're in the app to find Lens click on the Search icon in the bottom and then the Camera icon in the top righthand corner. Once you're there you'll see in the bottom lefthand corner 4 circular photos – tap that! You'll land on a ton of different options for things to look for.
Because this is a newer feature of Pinterest I thought it would be helpful to break it down into the 3 ways I use it the most:
1. Use an image on Pinterest
I chose this image of a striped shirt (one of my weaknesses) and you'll see that you're immediately given tons of other examples of striped shirts and also other keywords you can hit to search on. I love this for finding outfit inspiration and other ways to wear a piece that I already own.
2. Snap a new photo
One of the best ways to use Lens is when you stumble upon something you want to remember or find more of. My friend came across this crossbody bag of mine and loved it, but wanted to find something slightly bigger. We snapped a quick photo and pulled it up in Lens and she found an almost identical version.
Say you're at a friend's barbecue and they made incredible grilled corn and you want to replicate it, but see if there are any variations out there that add a more spice and kick to it. Take the snap using Lens and you'll immediately find more recipe suggestions. It's awesome!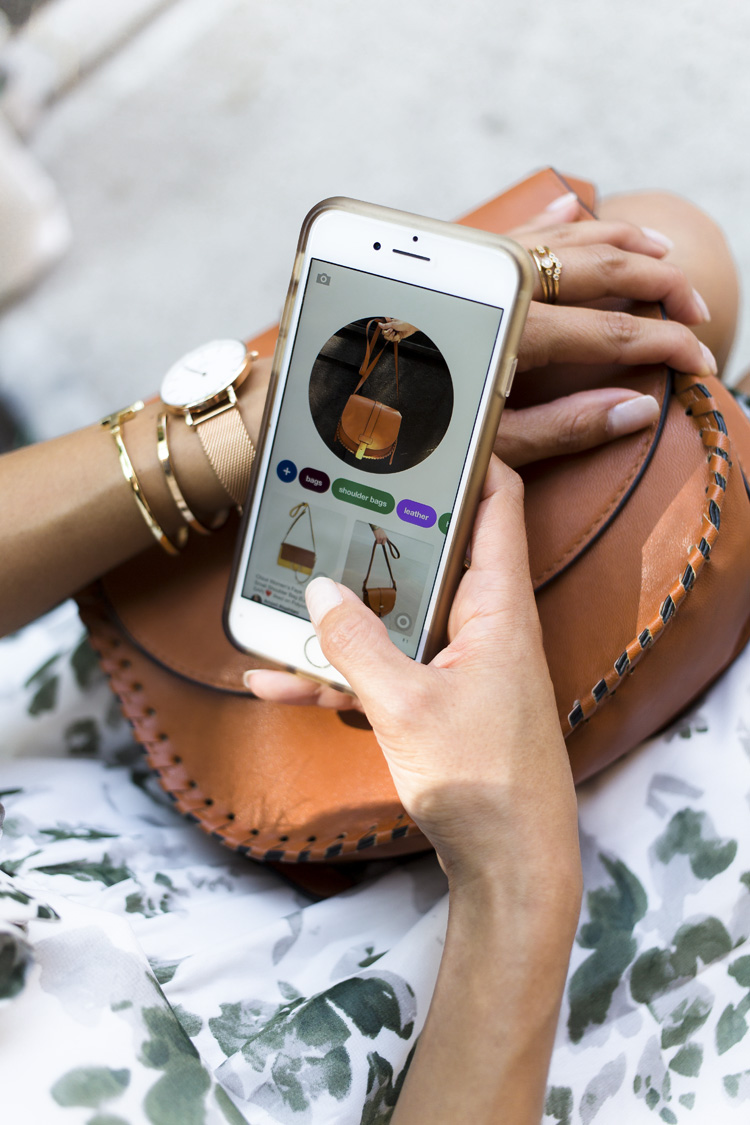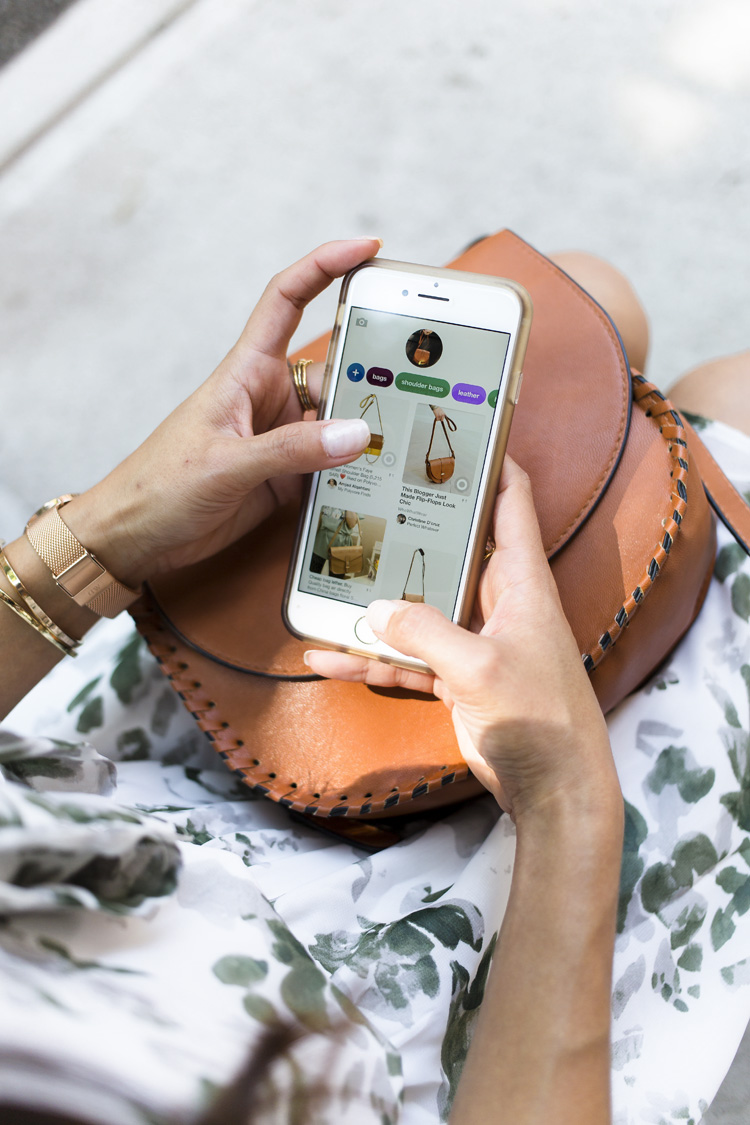 3. Use a photo from your camera roll
When it comes to remembering things or trying to find them I save photos all of the time. My most recent Lens search has been in trying to find a piece of art for our living room. It's so tough! I know what I want and keep seeing similar things, but cannot for the life of me find exactly what we're looking for. At minimum I'd love to learn about more artists and people I might be able to find other pieces from. I used Lens and instantly found a couple of new sites that sold similar style art.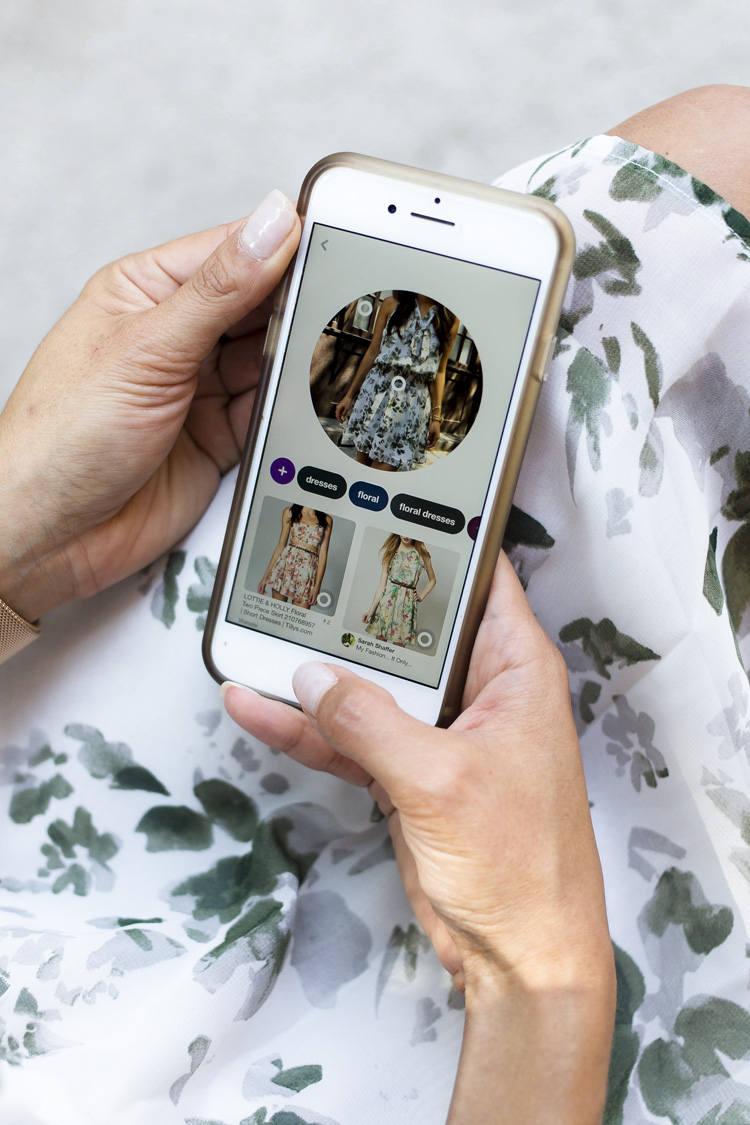 Pretty cool, huh? I couldn't agree more! If you haven't updated your Pinterest App in a while you might need to in order to see Lens. I'd love to hear how you use it or finally try it out!