July 24, 2017
Embroidered Jeans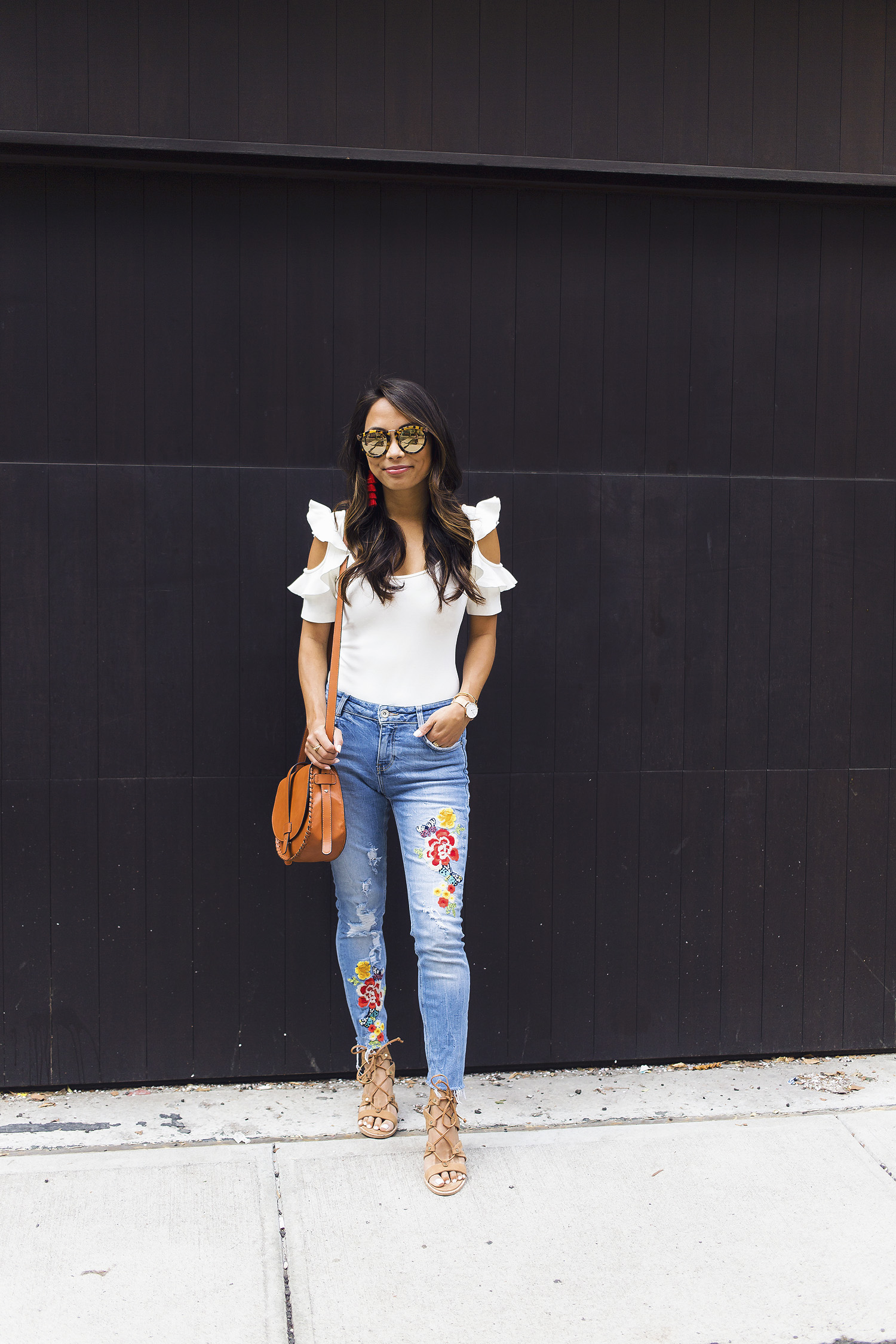 I fell in love with these embroidered jeans earlier this summer and since then, as MG says, "they've gotten a lot of burn." I was looking for something playful and with color, but still easy to pair with lots of white tops and other neutrals to keep it still relatively simple overall.
I'm pretty excited that embroidery has made a little comeback lately – between embroidered denim jackets, jeans, and other little sayings on t-shirts I'm seeing it everywhere and am all about it!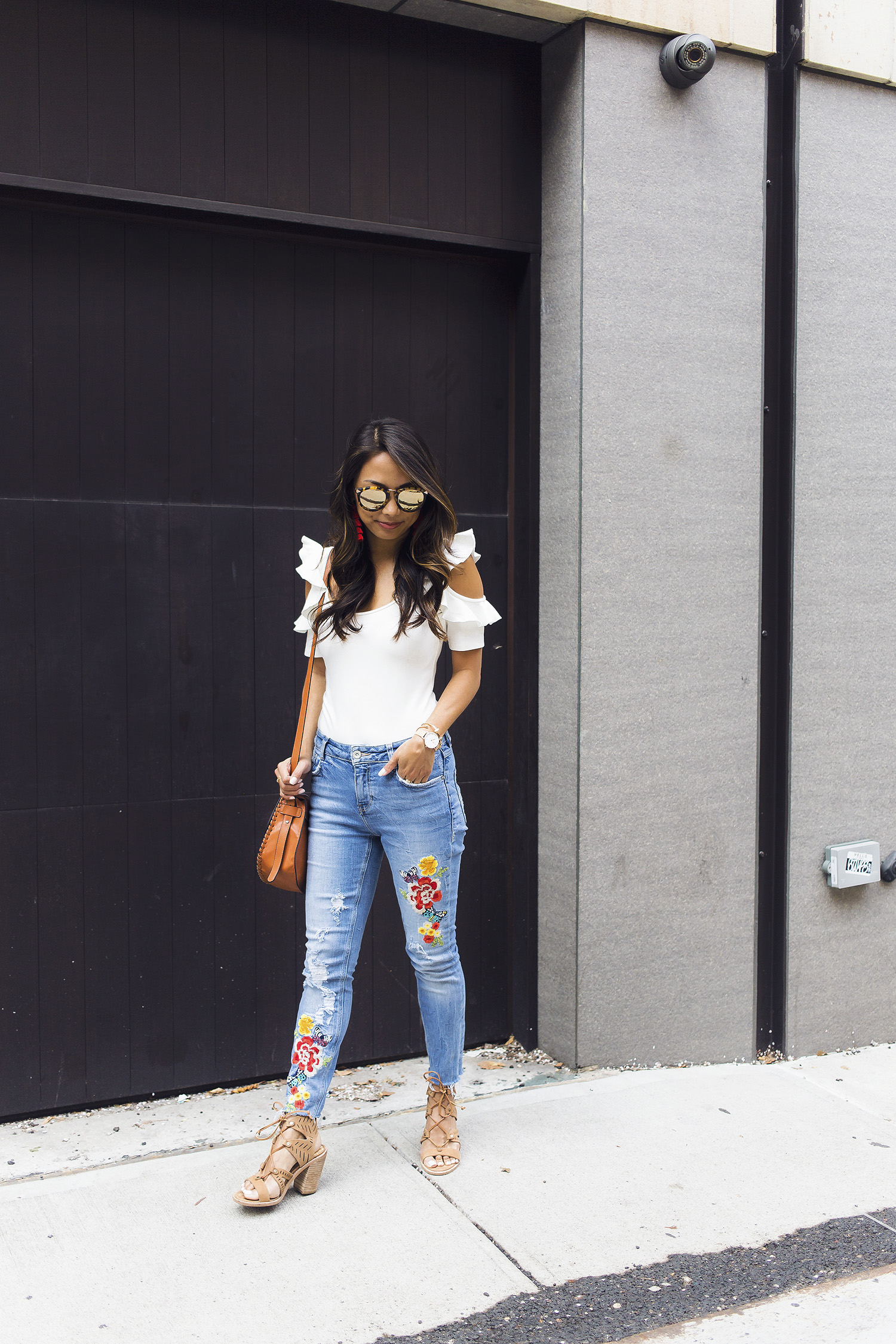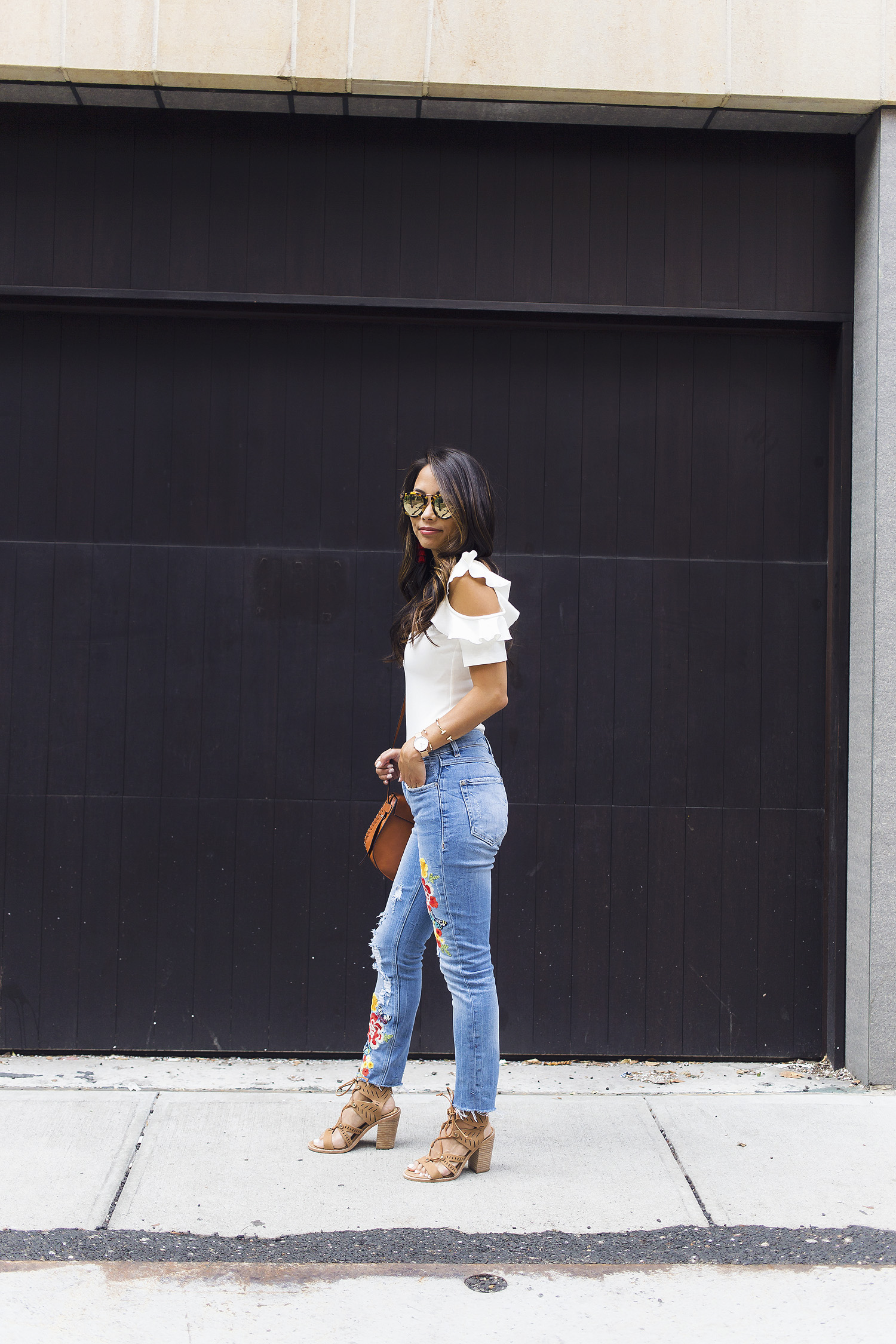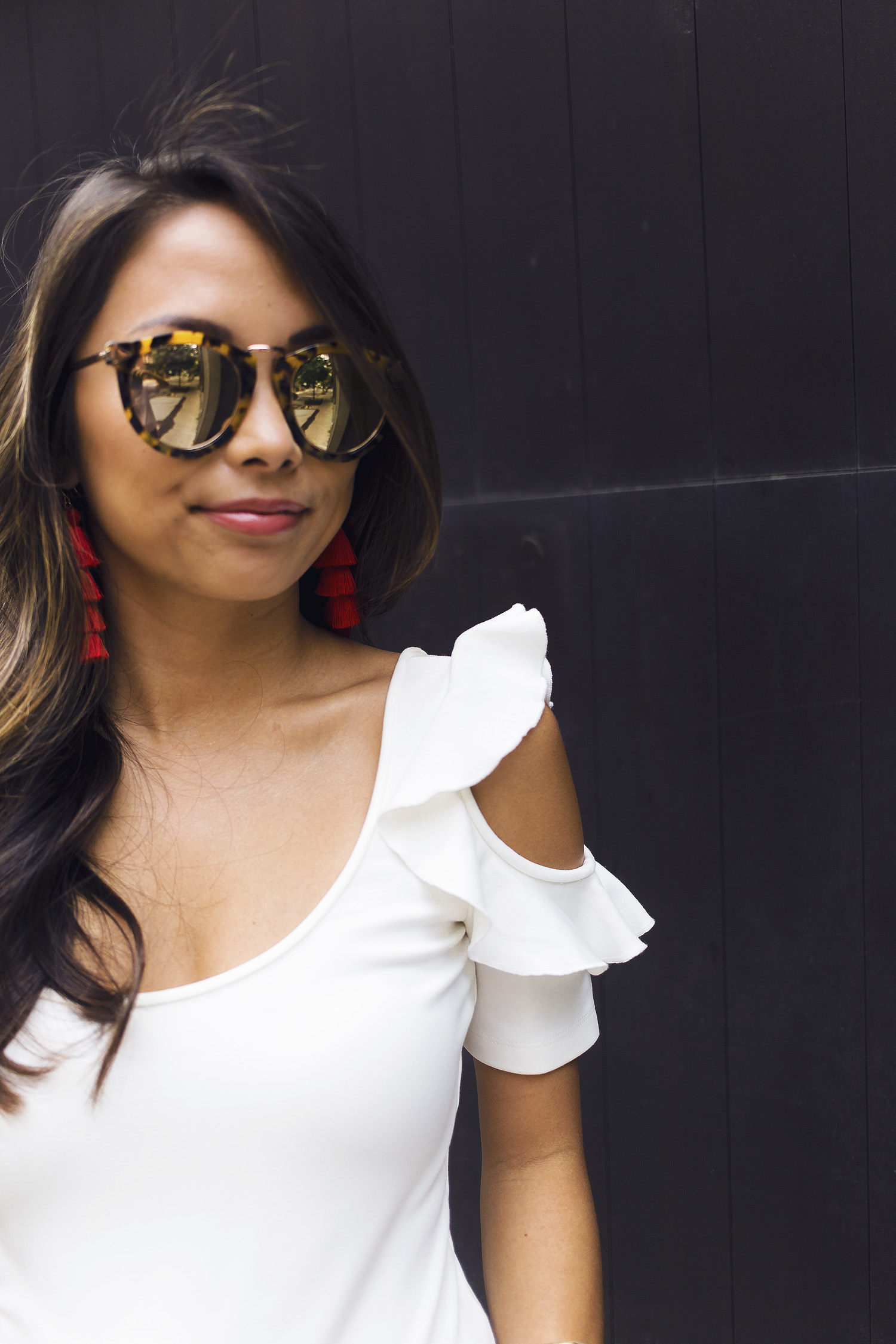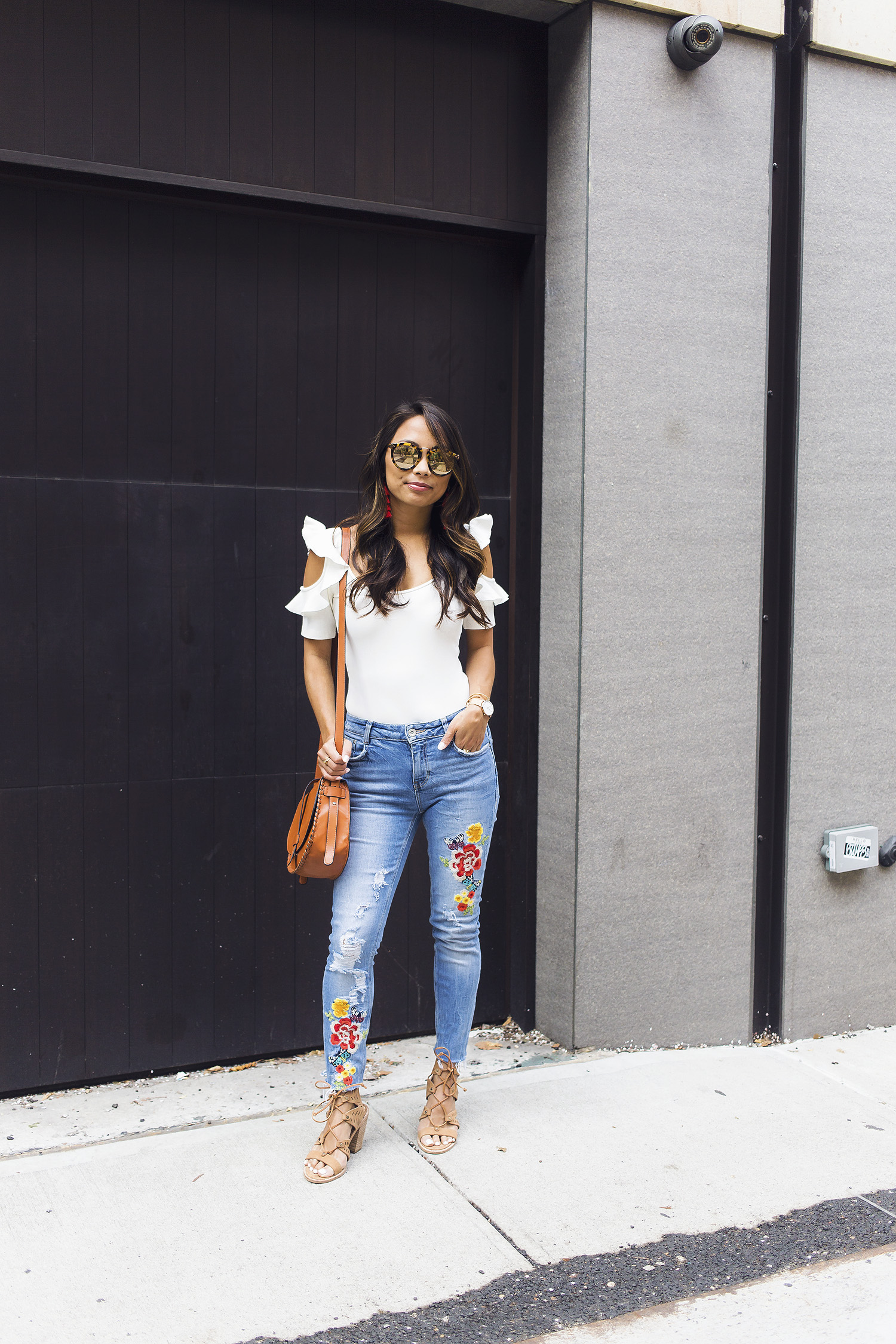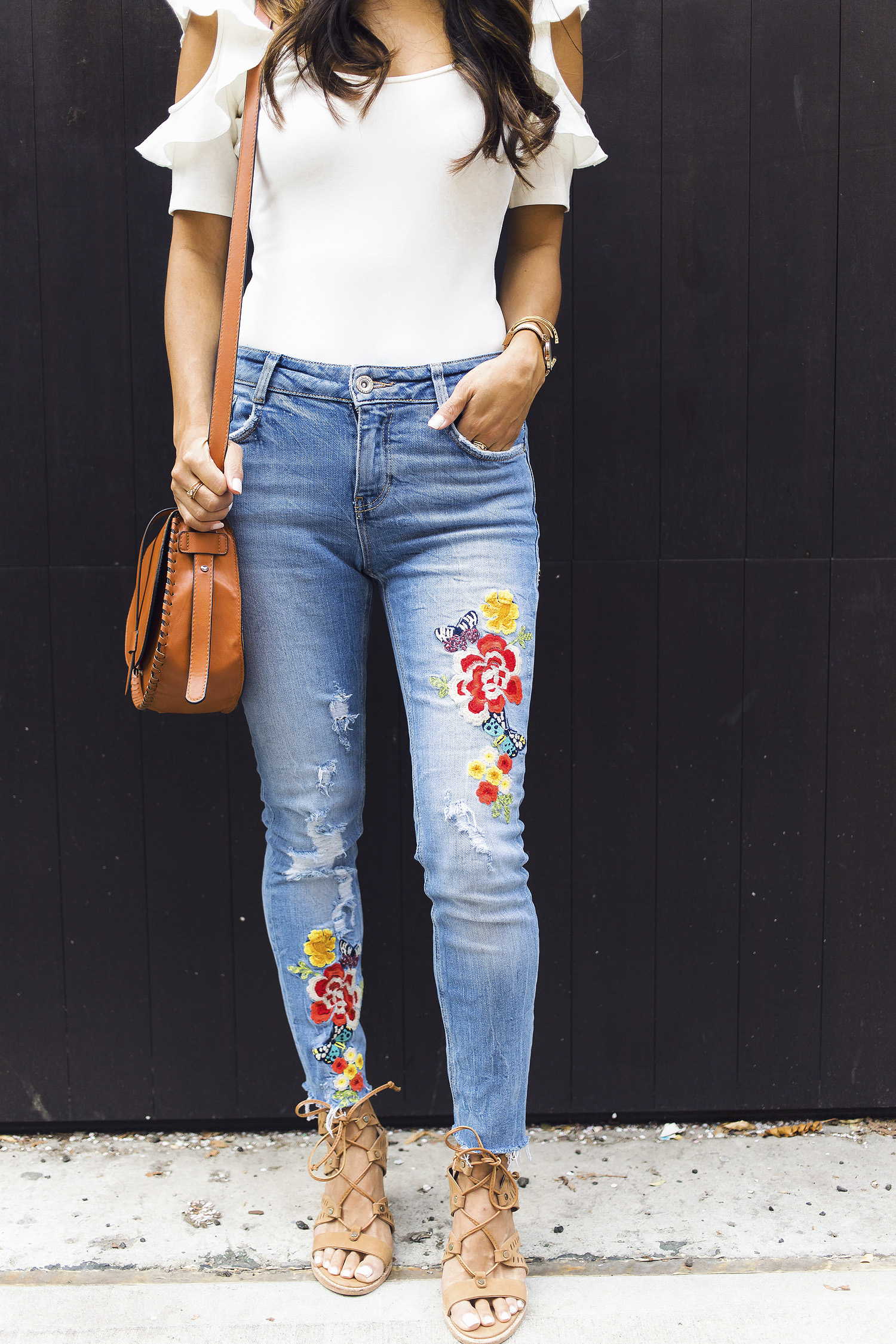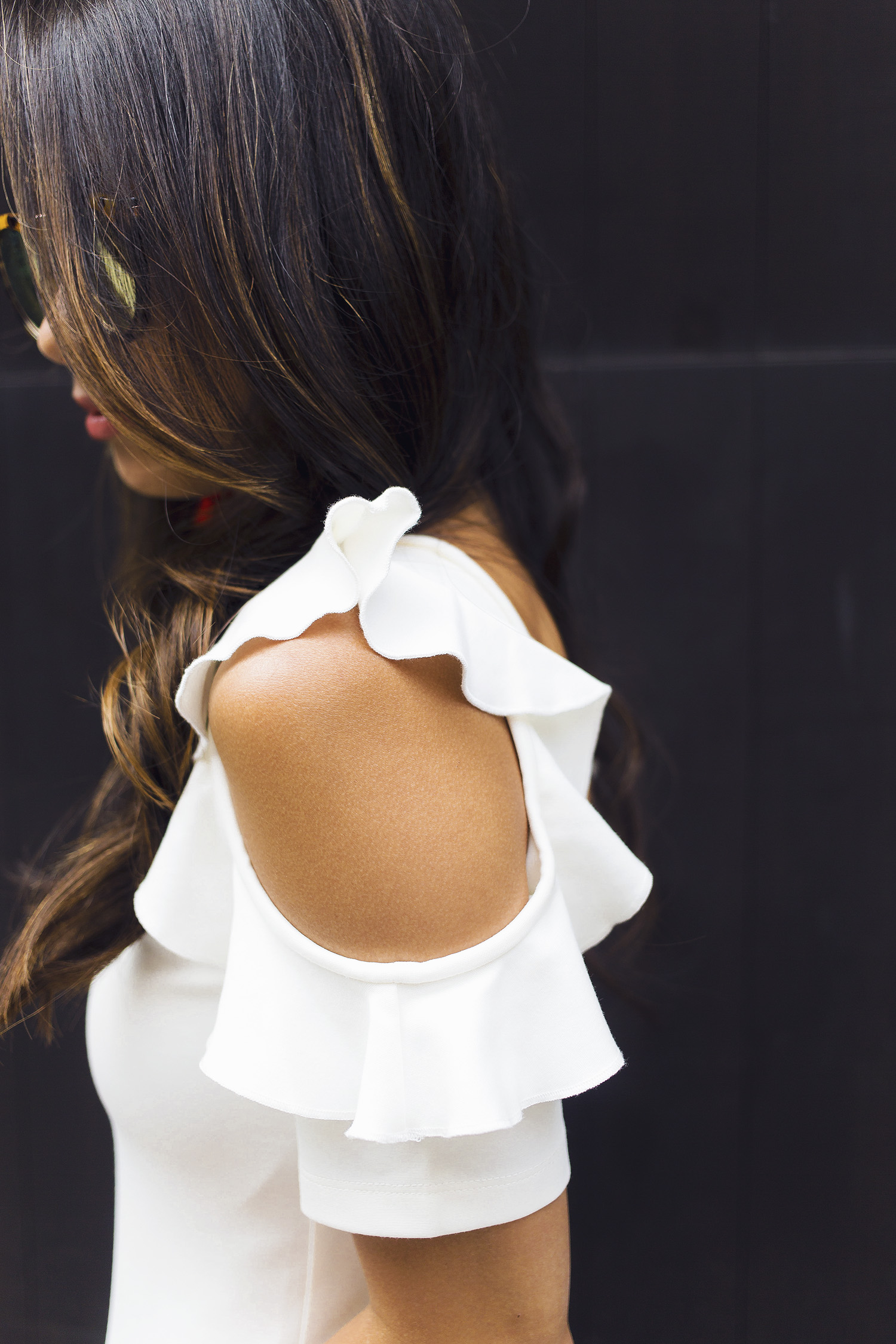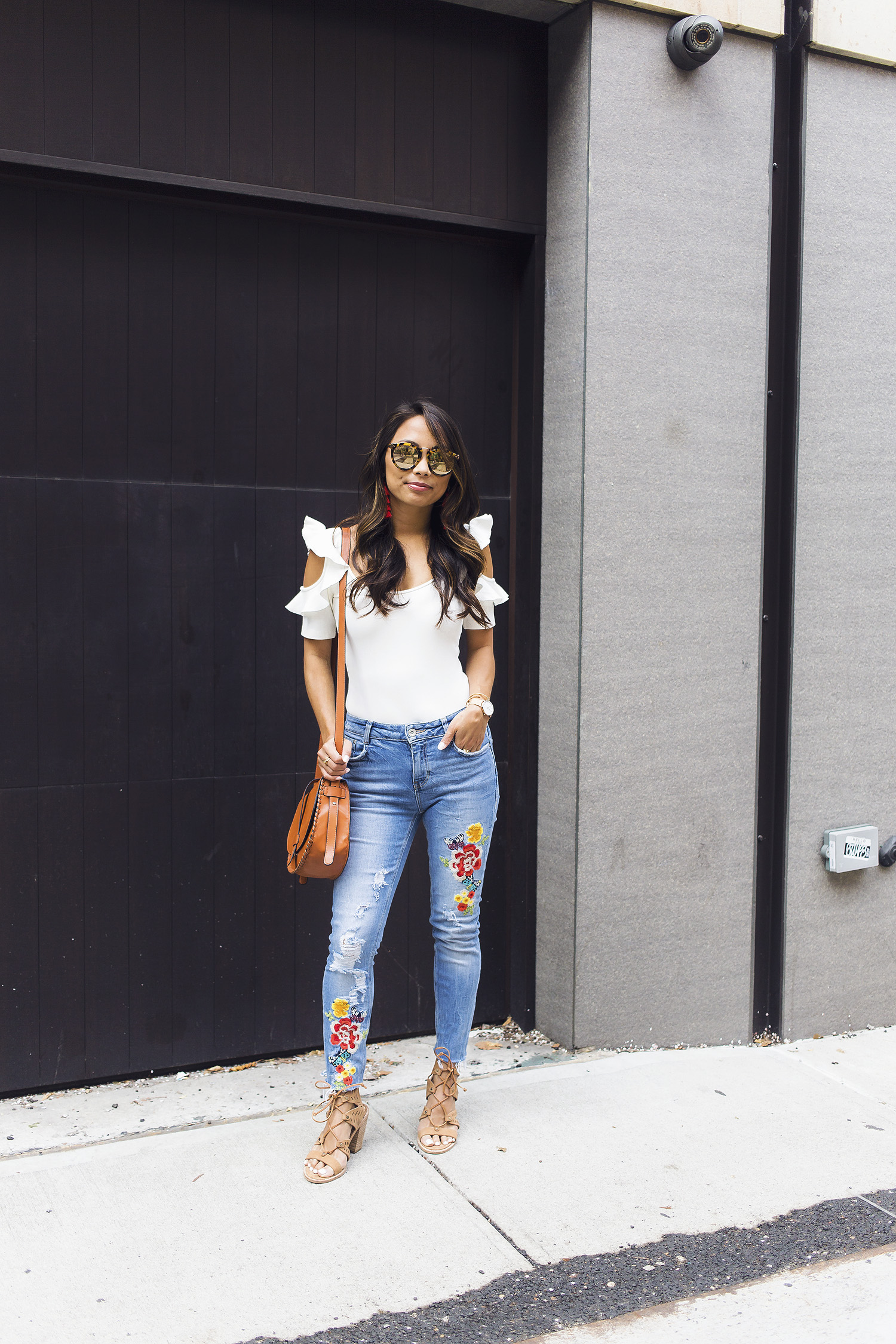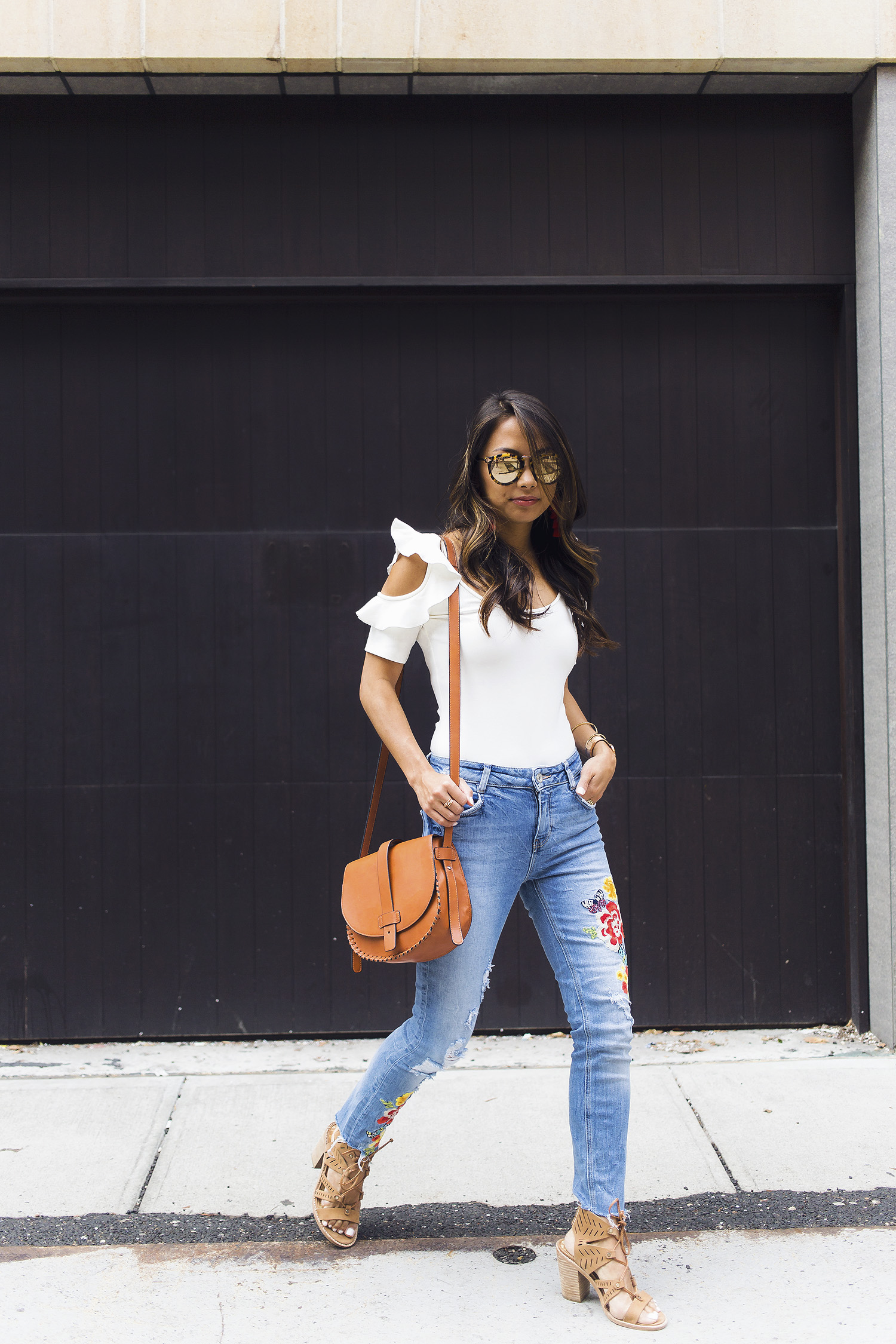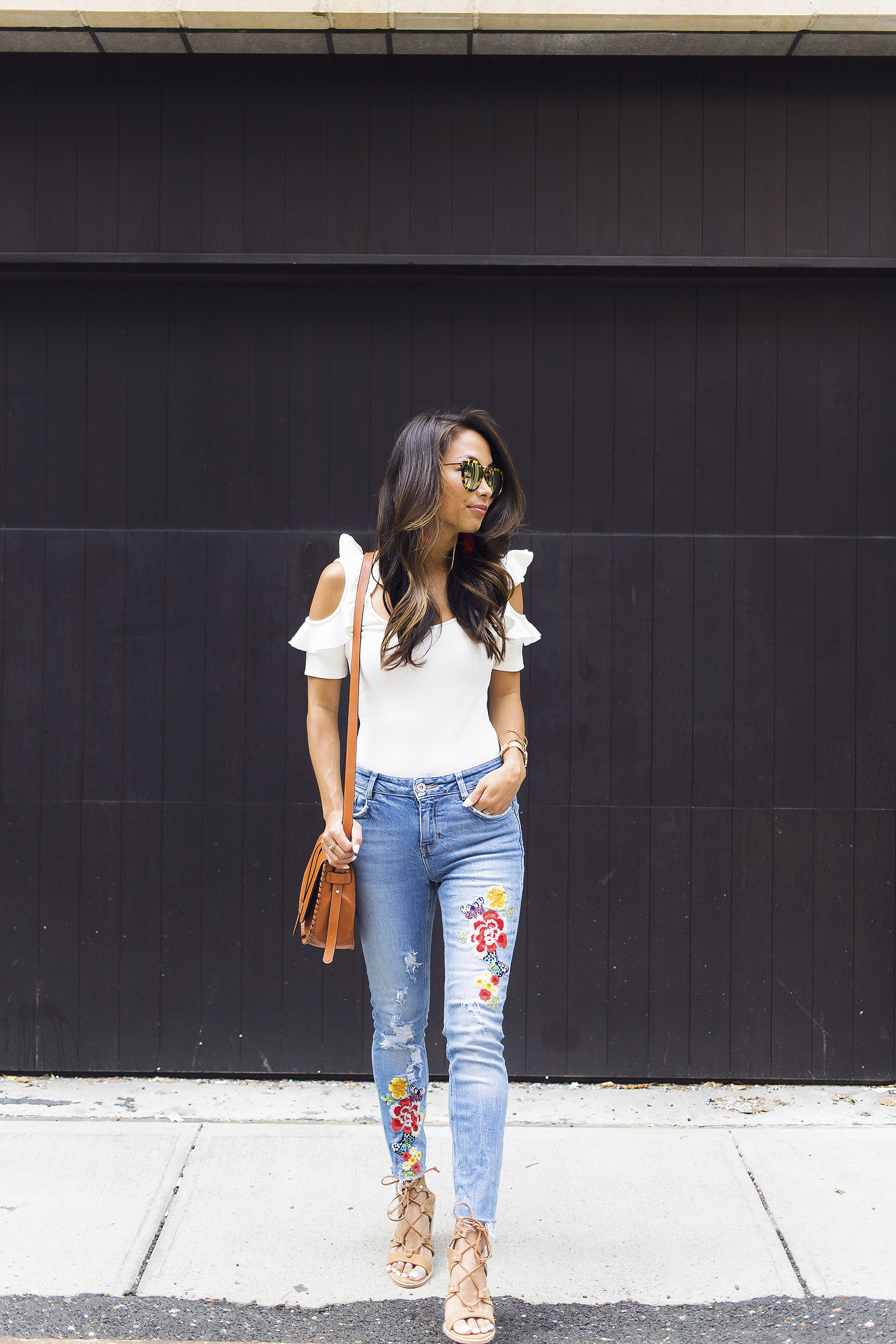 I don't know about you guys, but I was slow to decide to try the bodysuit thing. I'm so glad that I finally caved though, because they're so comfortable and flattering. This is my absolutely favorite bodysuit that I own because the ruffles make it feel dressier and you can wear it with just about anything.
I wore this look to work the other week and just felt like it totally encompassed my summer vibe. In case you missed it, these sandals I've worn all summer long are on super sale right now (60% off!) and a total steal. They're comfortable and I love the lace up detail – I wouldn't hesitate to snag these if I were you.
We had the perfect weekend in my opinion – Friday night we were actually super productive finishing cleaning the apartment for a shoot on Saturday and then went out in Brooklyn for dinner and drinks. The rest of the weekend was a nice balance of catching up with friends, trying new places and also relaxing at home watching The Defiant Ones. If you haven't seen it yet add it to your list! We watched those singers/songwriters become famous when we were younger so found it extremely interesting.
There's some exciting stuff coming in the upcoming weeks, so stay tuned!
GET THE LOOK
Photos by Bekka Palmer