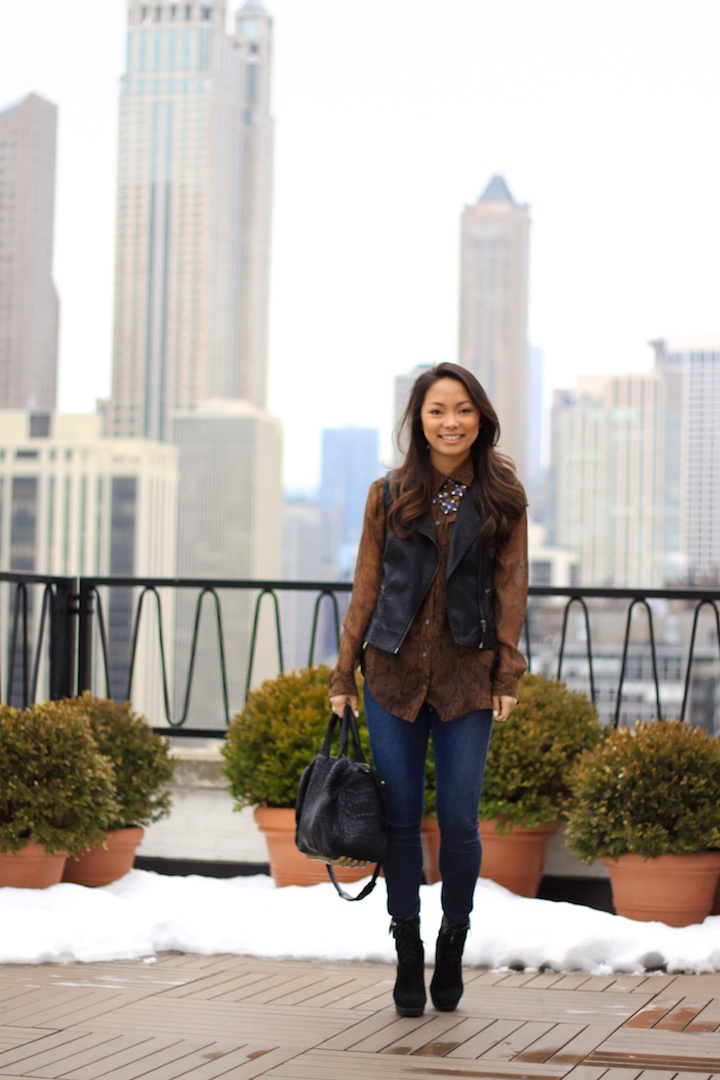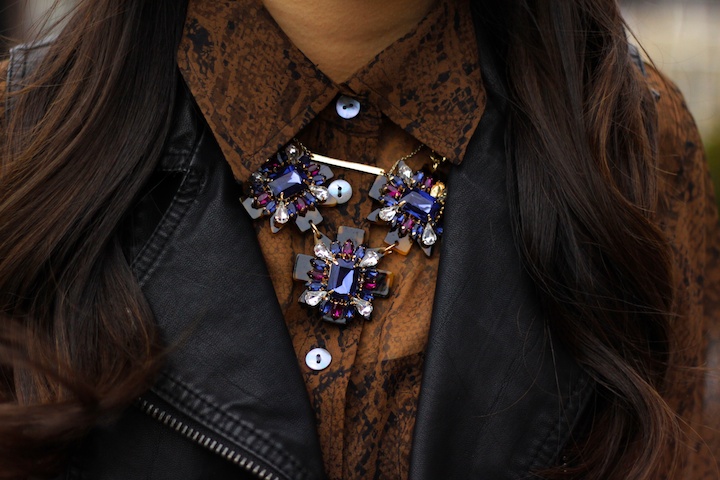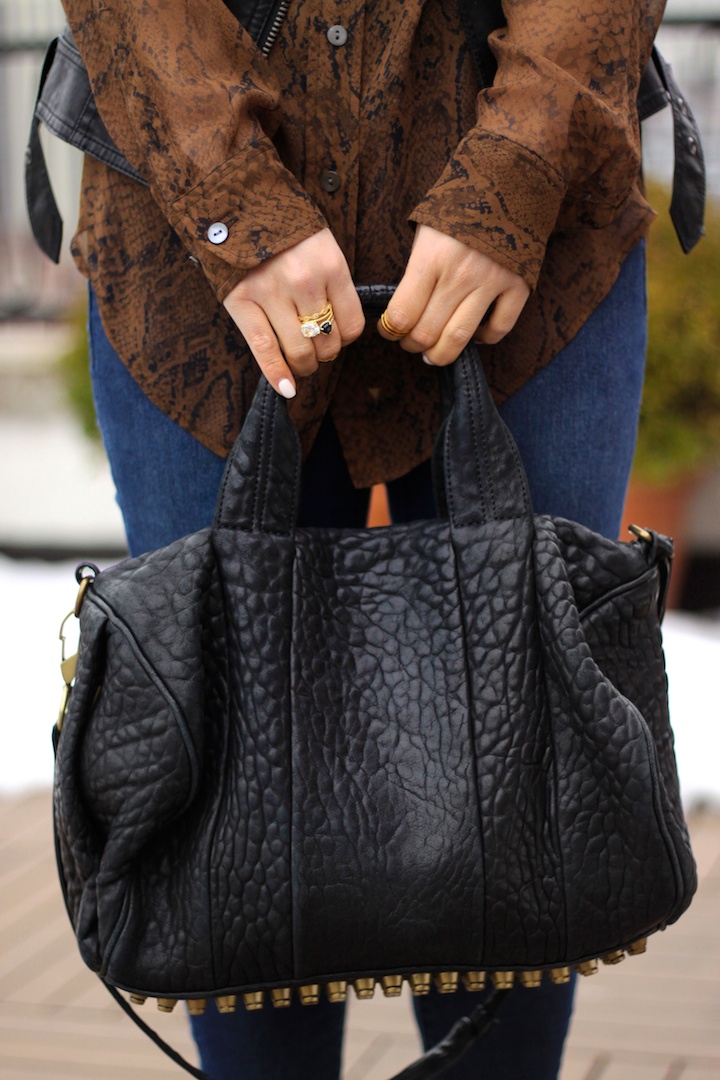 Top: Equipment python blouse  |  Vest: Topshop leather moto vest  |  Jeans: Madewell legging style jeans  |  Coat: Bod & Christensen via Nordstrom  |  Necklace: Bauble Bar Tortoise maltese necklace  |  Shoes: Colin Stuart booties  |  Rings: Ariella via Nordstrom
This was a super exciting week for us… we launched a website called the Windy City Blogger Collective which is so much more than just a site — it's really mean to be a home for amazing bloggers here in the Chicago area and a place where people can support, encourage and learn from others. We had our first happy hour last night and were so thrilled at the support we received! Thanks to everyone who came by and has tweeted, instagrammed and loved on us. You're the best.
It's a pretty amazing thing… people helping other people. As a blogger it is easy to get sucked into your own routine and carried away, but that's what I love about this community of people. No matter how big or small the blog, it's a bunch of passionate people who are stepping outside of their comfort zone and taking a risk. It's really cool when you get to see the results of collaboration. I've been a part of some amazing groups before and it's always a pleasure and honor to connect with other bloggers. After all, we're just normal people doing our thing.
We're so thankful to Jay at The Pump Room for arranging our WCBC shoot at the Public Hotel! It's one of my favorite rooftops in the city and the hotel brings me fond memories of my first birthday in the city just a month or so after I had moved here. The outfit was inspired by my desire to dress up a simple pair of jeans in a winter appropriate way (although it was the nicest day we have had in a while). I am a sucker for sheer blouses and to avoid the awkward tank top lines I've started layering vests over them with statement necklaces. Hope you guys are almost ready for the weekend, I know I am!
xo,

Photos by Andrea Plecko shot at The Public Hotel rooftop
SHOP THE POST: