December 31, 2014
Looking Back on 2014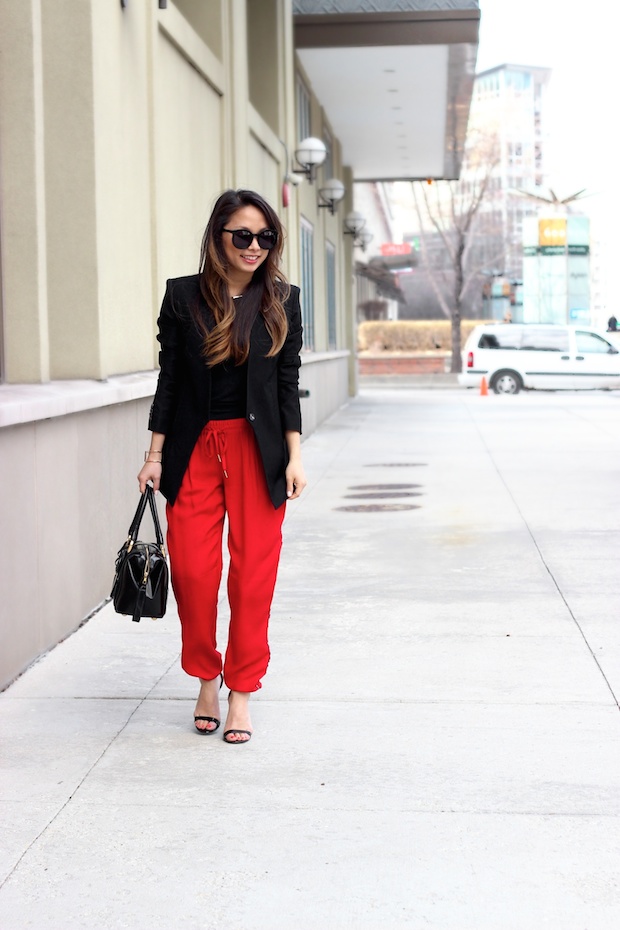 2014 was quite the year! One of my favorite things about having a blog is getting to share my life and experiences with you guys, and it also is kind of cool when the year ends to be able to visually look back on everything and see what happened.
We had one of the coldest winters in 50 years this past year in Chicago and man, oh man was it rough! I really learned to appreciate the art of layering, found a new appreciation for a stylish and heavy winter coat, and even had to get a bit creative with new ways to wear the same things – like this sweater turned around backwards as a top.
Some of my highlights from the beginning of the year were trying out Air Yoga with the Nike Training Club, launching the Windy City Bloggers with a few friends, and getting to snuggle up and enjoy the snow.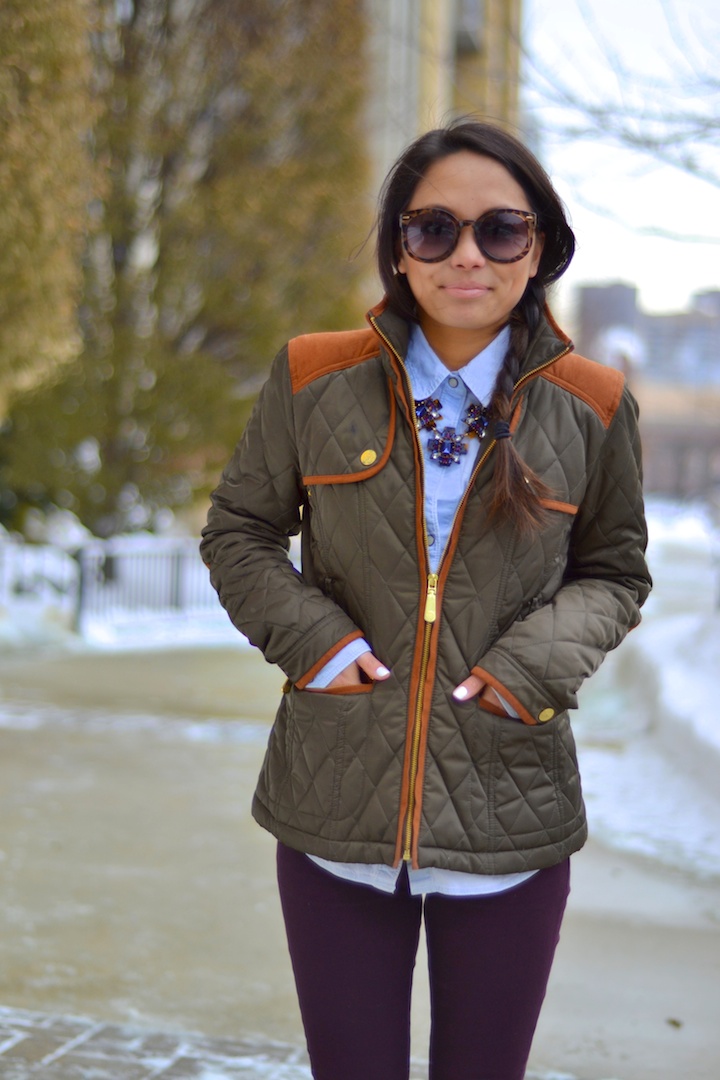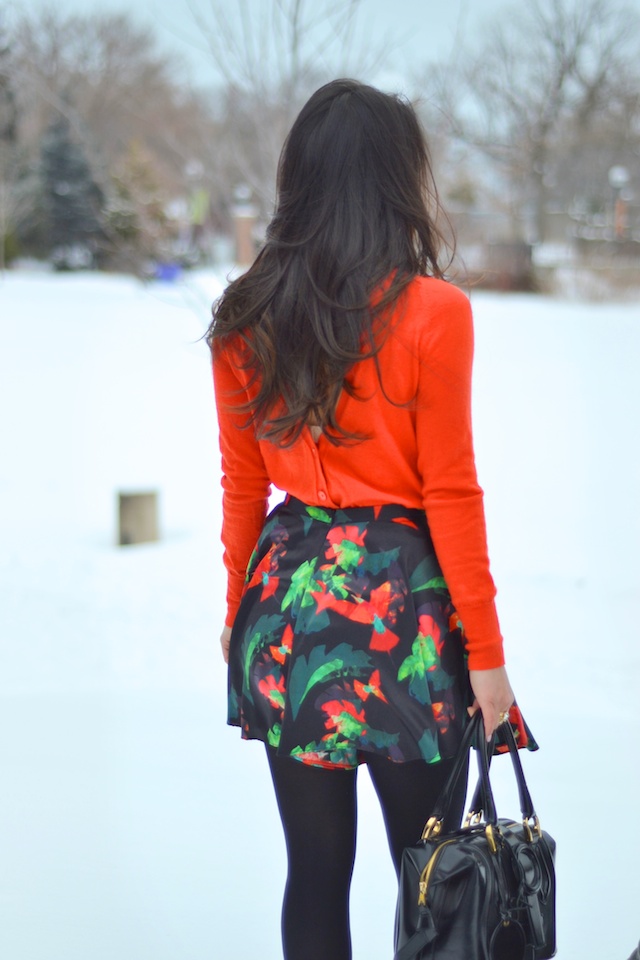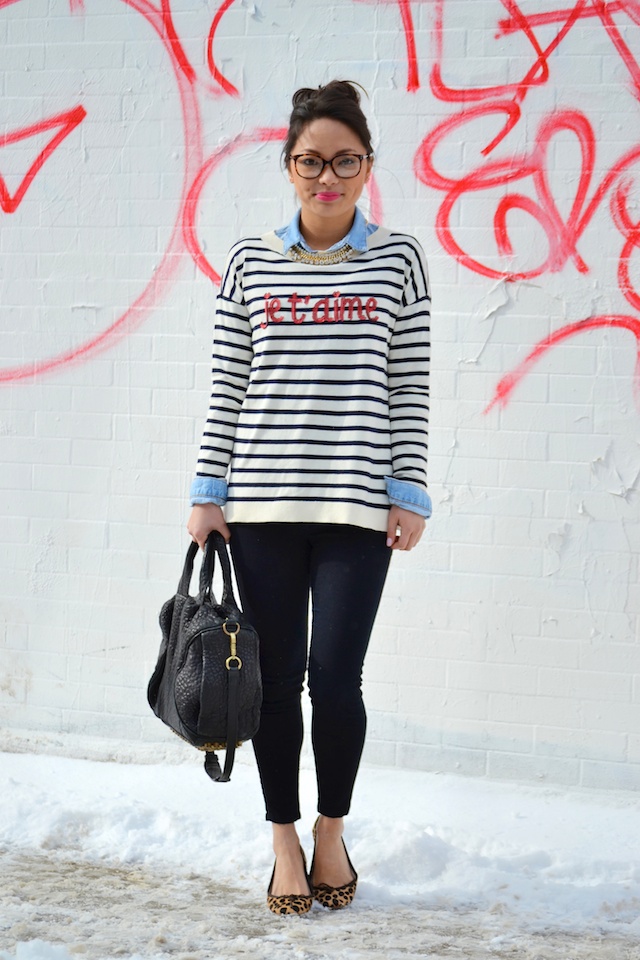 The Spring brought some exciting adventures that were some of the only trips I took this year (something I'm looking to change in 2015!).
One of the best weekends of the year was getting to go to LA with Nike (and one of my best friends) for a weekend of sand, sun and enjoyable workouts.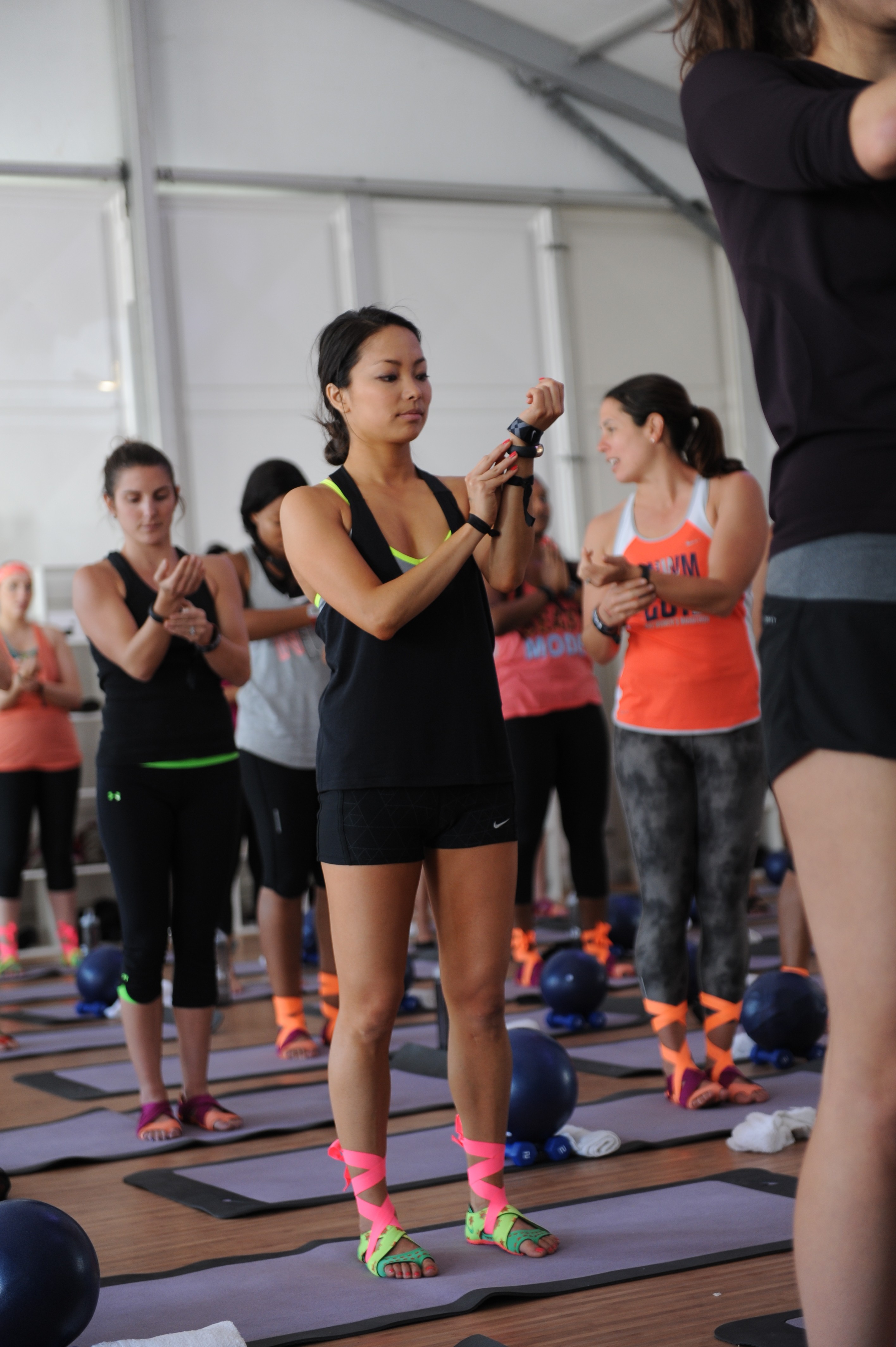 I also was in Dallas for the RewardStyle conference with tons of other blogging friends and had a great time meeting the Kendra Scott and GiGi New York team and actually had the privilege of helping launch the Madison crossbody bag this summer!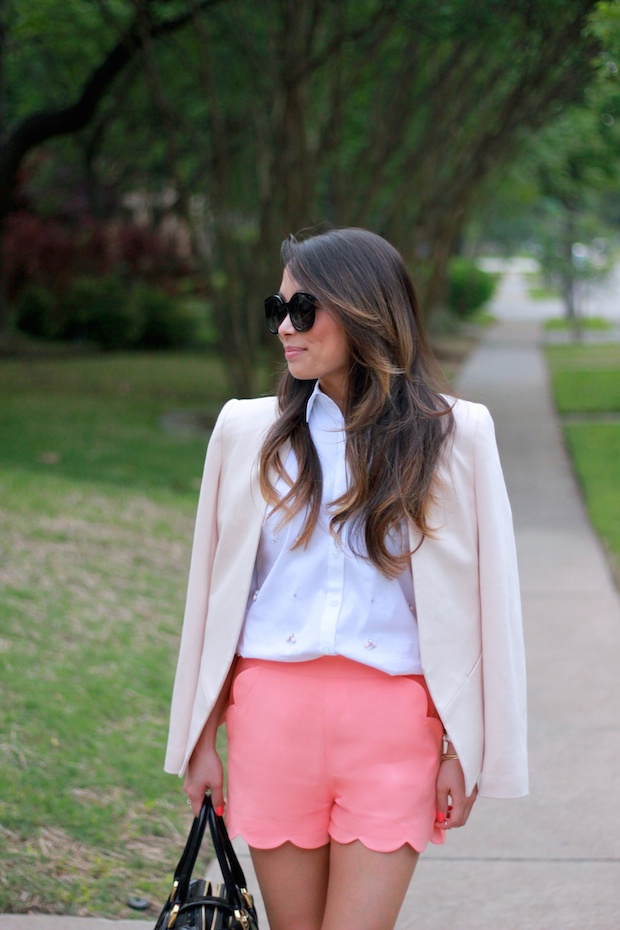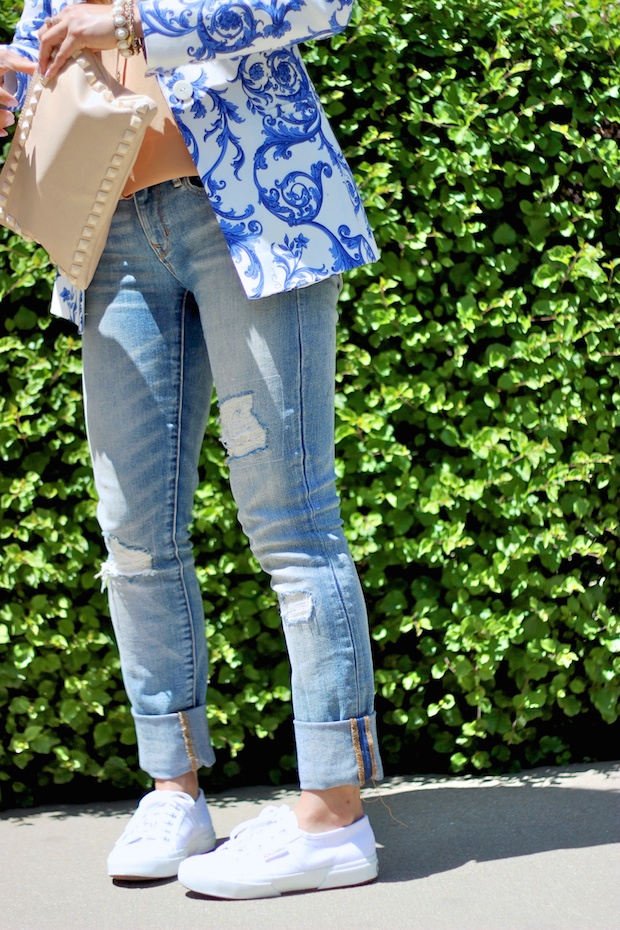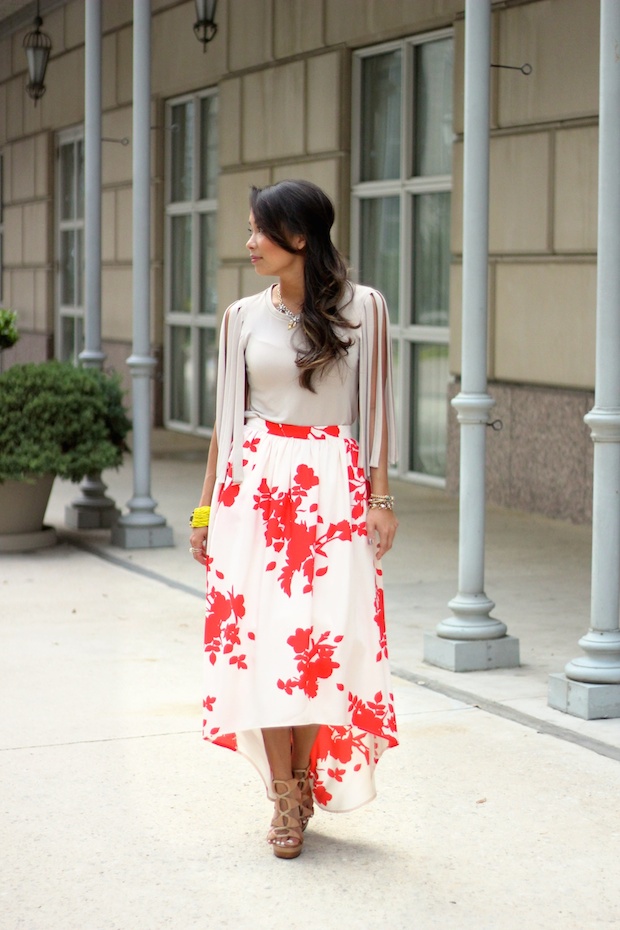 The summer was all about bright colors and playful silhouettes. Give this girl any chance to wear a romper and I'll gladly take it! But with the warm weather (finally!) came some exciting and crazy changes. I found out in June that I would be moving to New York City! After spending the first part of the year really content with how life was going, it was a shake-up that I wasn't necessarily ready for, but really who ever is?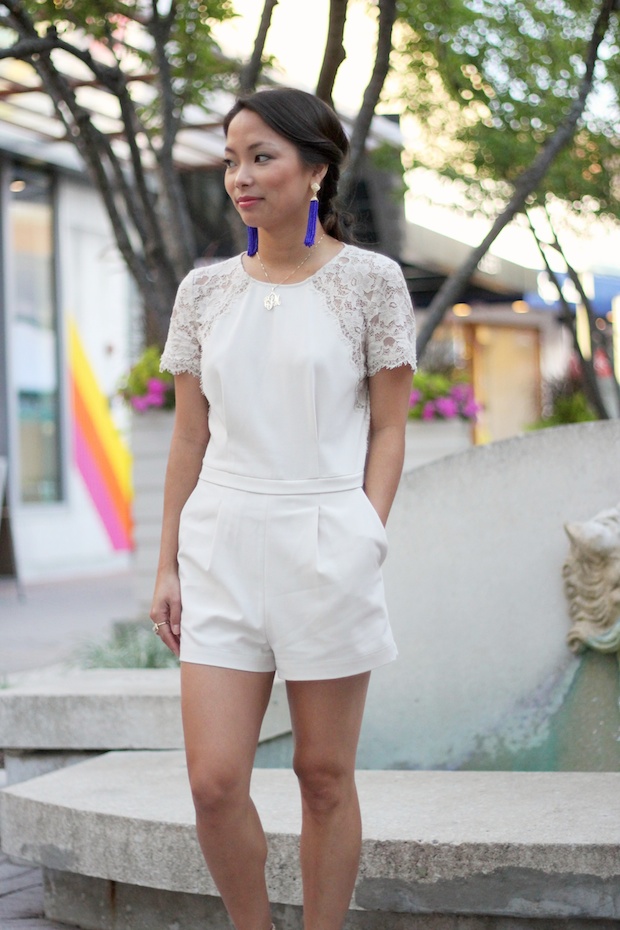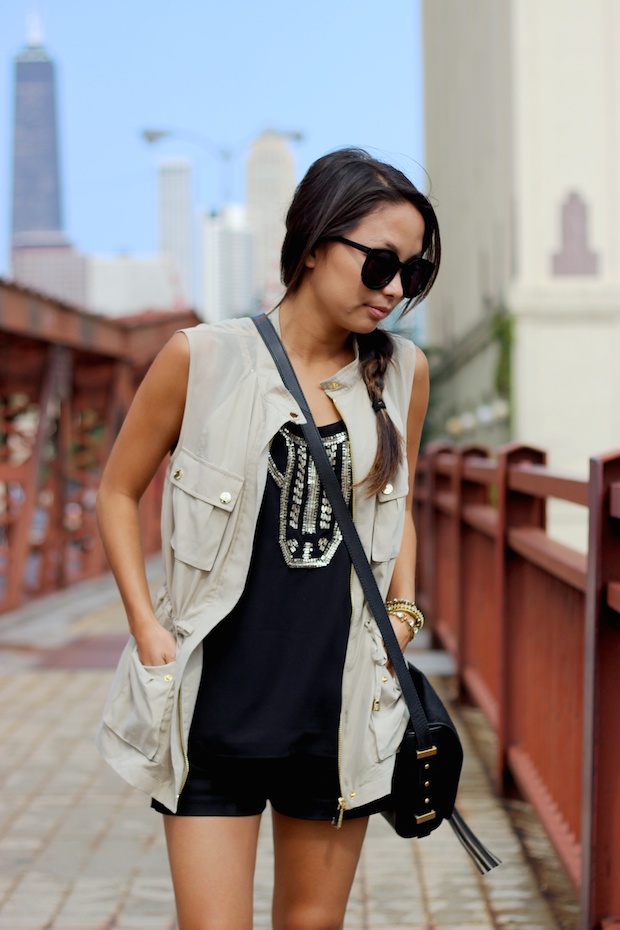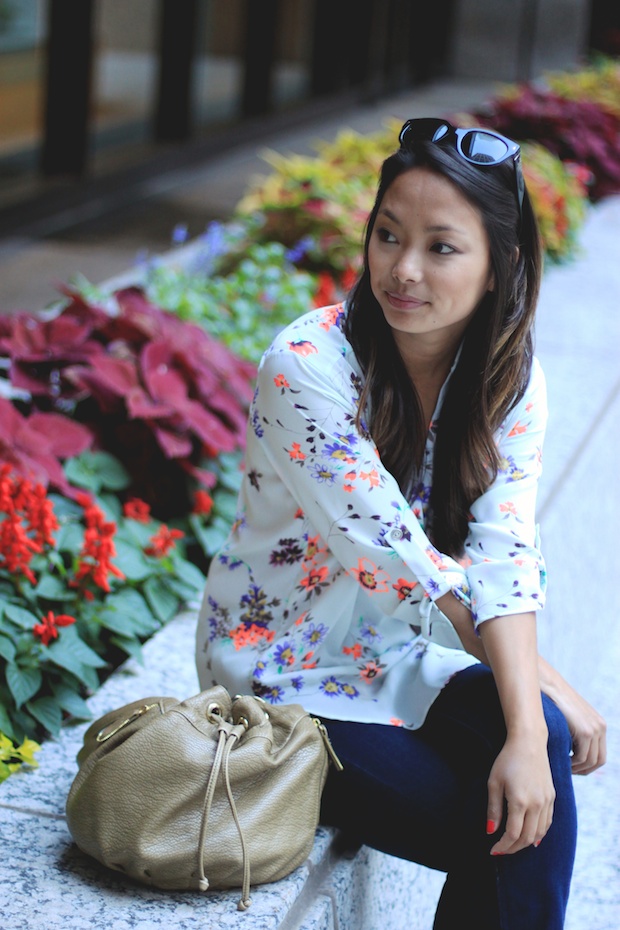 This summer may have been one of the best of my life — for those of you who have been around for a while and followed along during my shenanigans around Chicago, I tried to soak up every last drop of the city I fell in love with before it was time to go. Between days on the lake, evenings on patios and far too many late nights with good friends I bid the Windy City farewell and left for my next adventure!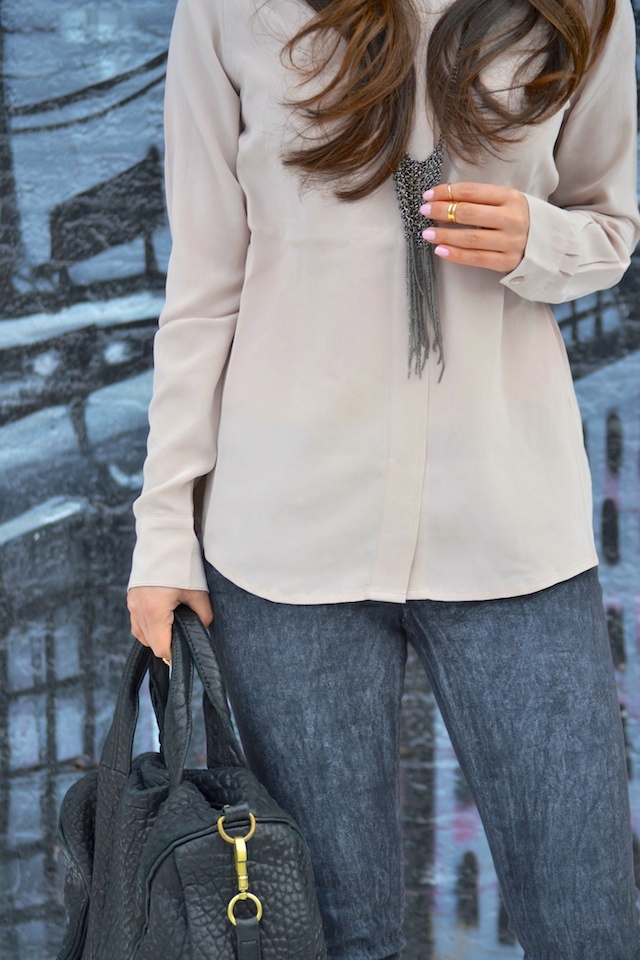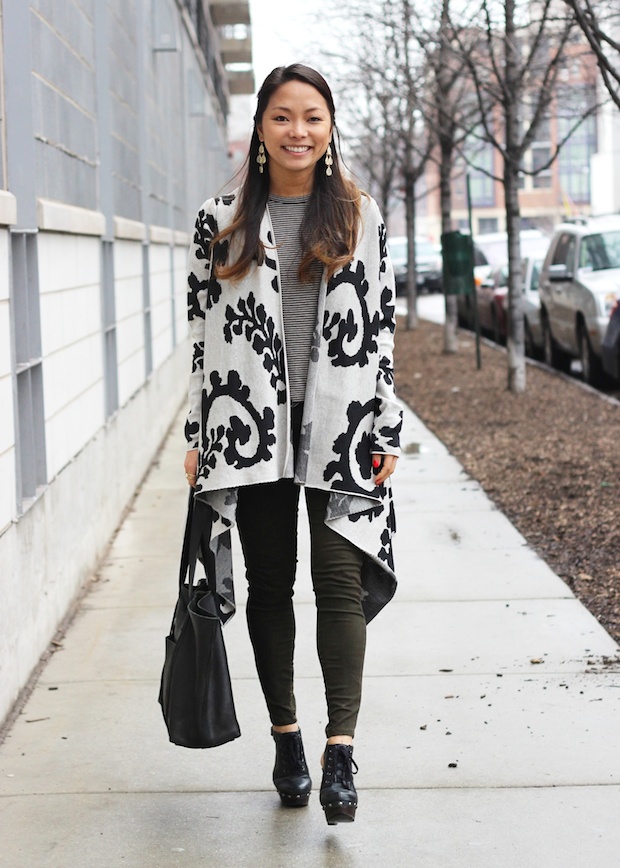 There are some days when I wake up and pinch myself a little that life has taken me where I am today. For those of you who are in the midst of change or who are hungry for one, I'm here to encourage you that your time will come and just to trust your heart. I honestly didn't think I would be moving yet again, but in the short time I've been here I can say that it was worth it.
This year I've learned to let go a little more. It's ok if I don't make it to 4 or 5 posts a week (sorry you guys.. you know I love ya but this girl's gotta get out and do stuff every now and then!), and if I'm not socializing every night of the week, thank goodness! I can't make it to every event — some nights I really need to catch up with friends and even take a night off. And that's ok :).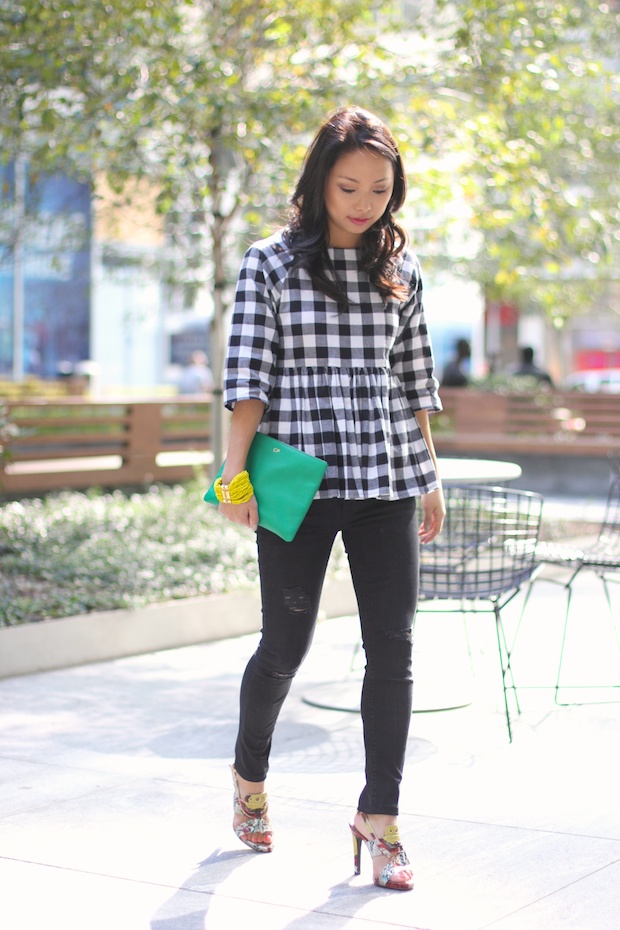 I will say, one of the things I've been really proud of this year is how quickly I've been adjusting to change and not being so set in my ways. There was a time a few years ago when I put myself in the same situation and completely fell apart – I actually stopped blogging for a year and my life kind of turned into a haywired mess. Now, I'm learning to focus on the things that are most important and make me the most happy and let everything else fall by the wayside.
I'm still taking just as many risks, spending time with the people I care about the most, and learning how to make lemonade when life hands me lemons. I'd be lying to you if I didn't tell you that this year was really hard at times with loss, frustration and a few tears. But, that's what makes the good days so joyful :) .. the days when I get cards from friends in the mail, a sweet note from a person I've worked with, or just a big hug from someone I love.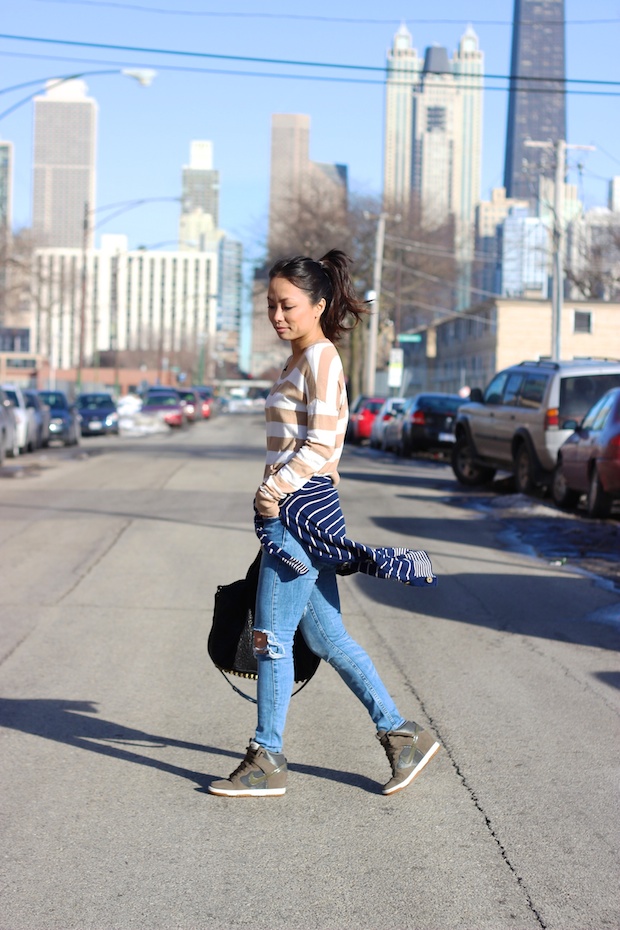 THANK YOU!
Most importantly, I'm so incredibly grateful to those of you who have been reading and following this year (or in years past). I feel like we're on our way to something really special this year and I am so thrilled that you have all come along on this journey with me.
To my sweet friends who have shown their support this year – whether at an event, through Windy City Bloggers, comments, e-mails, texts, likes, and sharing and telling their friends — thank you so much for your love!
To those who have helped me this year with anything from pictures or even holding my coat while I was shooting — Mary, Heather, Andrea, Blair, my Mom, Sister, Melanie, Lydia, Bekka, Clay, Amanda, Jen — you guys are wonderful, thank you from the bottom of my heart!
To the brands and the incredible people I've had the chance to work with (Anthropologie, Vince Camuto, Kendra Scott, GiGi New York, Bauble Bar, Everlane, Jones New York, Toms, MiH Jeans, Zappos and so many more) and the sites I adore that have so graciously featured me (Glitter Guide, The Everygirl, Coca-Cola, Stylecaster, Stylelist, Refinery 29) — thank you for the chance to share your stories (or mine) and style with anyone who comes this way… you've all been such a pleasure to work with and make this as much fun as it should be.
And with that, let's do this 2015!
I'm off to celebrate the end of a fabulous year and the beginning of a new one… oh and I guess my birthday too :). Happy New Year! xoxo