August 26, 2014
Camo and Leather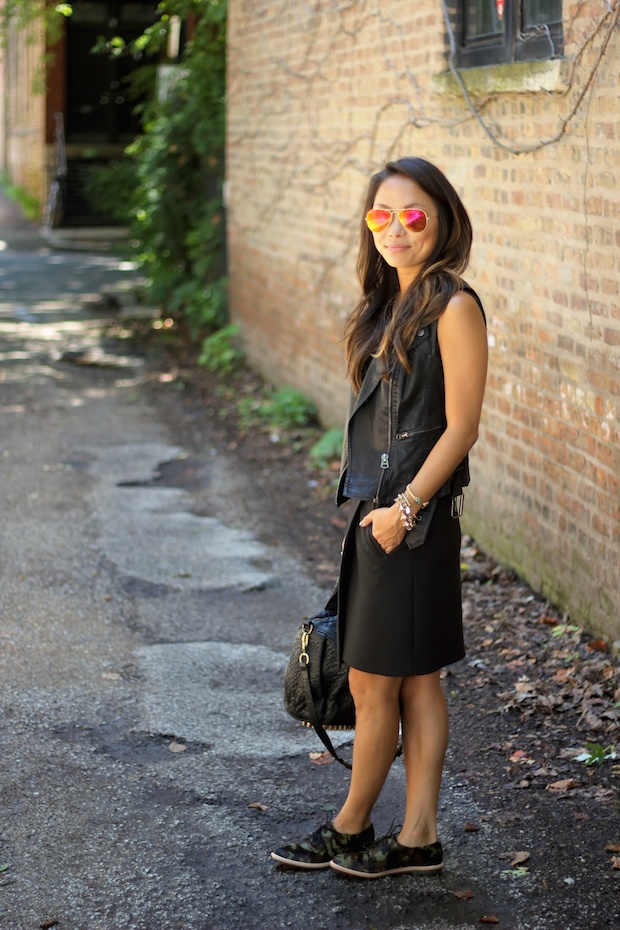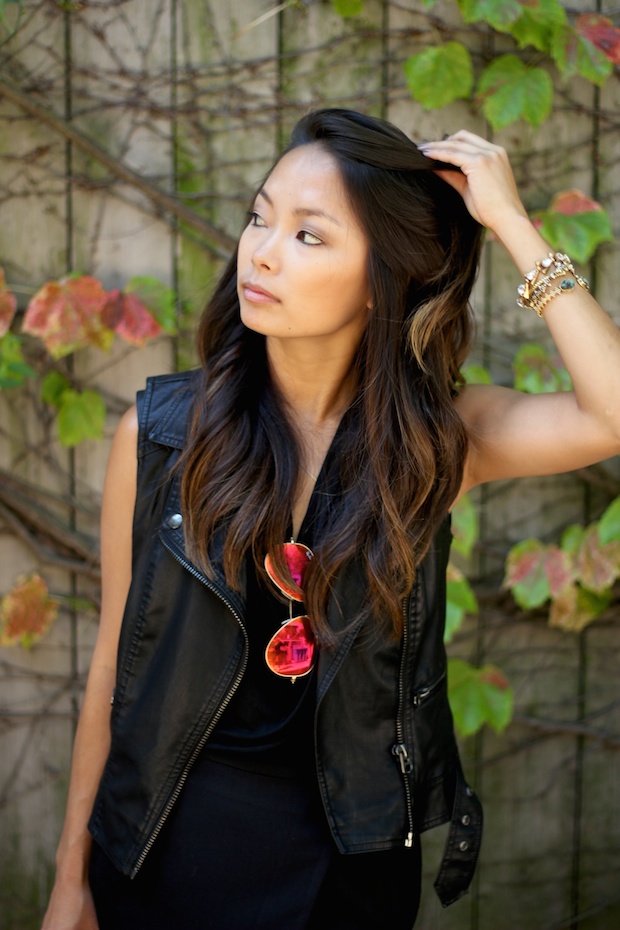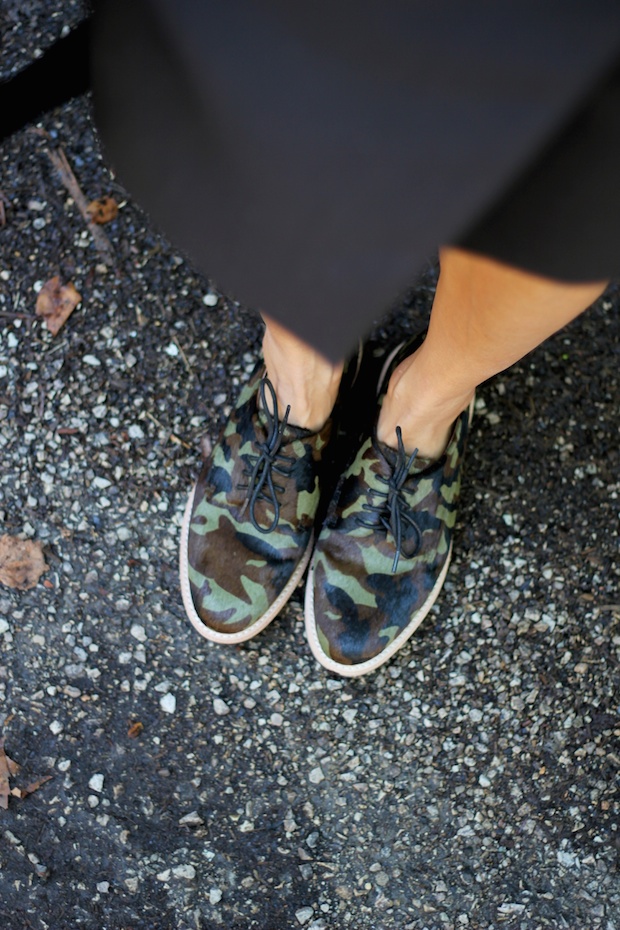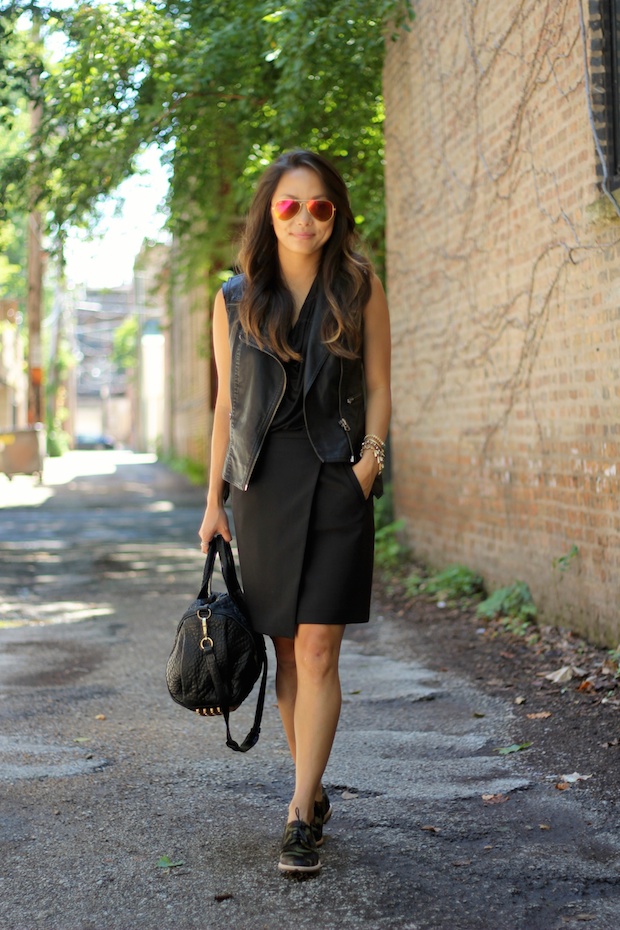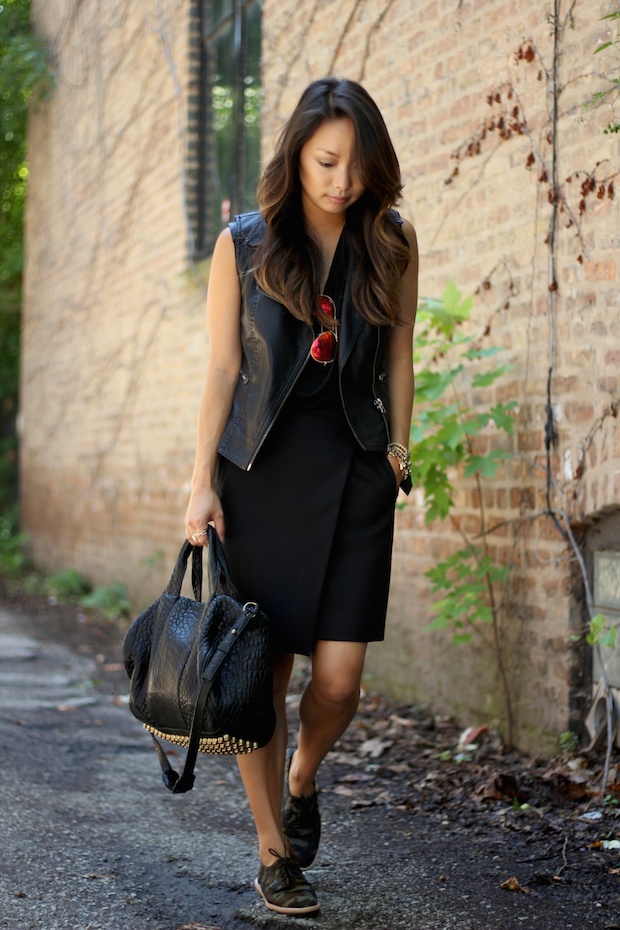 Every now and then I think it's important to do something or try something that you wouldn't really consider to be very "you", especially when it comes to style. I think branching out is important because those things you thought you never liked become your new favorites.
I can't hide or deny that I love prints! Mixing them can be really fun, too and I find myself constantly drawn to new patterns and designs. For whatever reason, camo never resonated with me. I've seen a lot of great camo utility and bomber jackets in the print but nothing ever called out to me "you have to take me home", you know? That is.. until I saw these shoes.
These camo oxfords are so anti-me I can't even begin to tell you, but it was love at first sight when I saw them at the Vince Camuto store. I mean.. they're a) flats b) camo and c) I said flats right? They may seem to be totally impractical to style with things, but I've been so surprised at how many ideas I've already had and ways I've already worn them to work. They pair well with black and white anything and can be dressed up in a girly way with skirts and dresses or down with blazers, cardigans and slouchy sweaters.
I think the fact that they're way outside of my comfort zone makes me love them even more. They're perfect for running around the city and bring out the new New Yorker in me! I also discovered this store, Comptoir de Cotoinnes, the weekend I was here accepting my job offer and this is my very last remnant Chicago outfit post, so a nostalgic one for sure! What are the styles or prints that you've shied away from and then fallen for?
SHOP THE POST
VEST: Topshop faux leather vest (similar)  •  TOP: Zara cowl neck faux leather sleeve top (similar)   •  SKIRT: Comptoir de Cotoinnes black asymmetrical skirt  •  SHOES: Vince Camuto Nilee camo oxford shoes  •   SUNGLASSES: Ray-Ban mirrored aviators (via Ideel) •  BRACELETS: J.Crew linked arrowhead bracelet c/o, BCBG boho stone cuff c/o, BCBG beaded bracelet •  BAG: Alexander Wang Rocco duffle
Photos by Blair Culwell