August 23, 2010
"the september issue"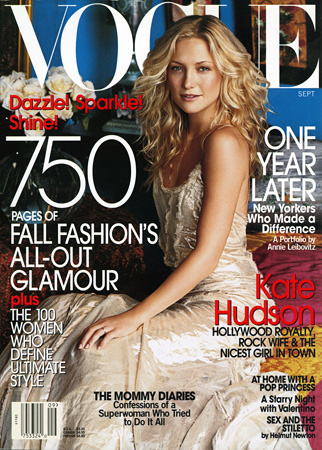 August is a month known for going back to school, summer fading slowly into fall, and prime concert season… but in the fashion industry it's one of the most important months of the year. It is an honor to grace the cover of the September issue of a fashion magazine mainly because it's the most desired cover of the year. Major props to Halle Berry who came out of a long period of silence to grace this year's September Vogue cover… she looks as gorgeous as ever. The September issue is packed full of trends for the new season, gorgeous ads from the top designers, and features on the merchandise that stores have stocked up on in hopes that readers will make their fall purchases based on their selected trends.  With the four most epic of all Fashion Weeks (NY, London, Milan and Paris) right around the corner, this is an exciting month for what's on the horizon.
So in honor of this particular time of year, I have created my very own "September issue" if you will, and what I'm most excited about for Autumn/Winter. Enjoy!
—
1. Planet Blue, 2. Ali Ro, 3. Free People
I seriously cannot get enough of this look. I love how most people are calling it "utiliarian chic" because it's so fitting. Utilitarian is sometimes described as "the greatest good for the greatest number of people"… but I would translate this into fashion terms as "the greatest good for the most versatile looks." I personally define this look as pieces that can be hard or tough (i.e., leather and motorcycle/military looks) paired with flirty or romantic pieces (i.e., silky tops, drapy textured fabrics, lace, anything soft). That's how you get the utilitarian + chic.
For me, things that fall into this category right now are lace up booties like the ones in this post, motorcyle or over the knee leather boots in any subtle color, anything leather, cargo, military green, anything gray, metal embellishments, slightly baggy paired with form fitting (like leggings with a flowy shirt), or leggings with leather or more detail like these Trouve ones I got at the Nordstrom sale.
I am all about finding pieces that are versatile and unique but not toooo out there, so I'm loving these inspired looks. The Free People leather jacket is my absolute favorite that I have EVER seen… it looks so soft and has the structure of a leather jacket, but at the same time you could undo it and it would look casual like a slouchy jacket. If only it weren't $856… bummer. I will be on the lookout for a more affordable version of this jacket so stay tuned!
—
1. Miley Cyrus in Jeffrey Campbell Charli Clogs
2. Prada Studded Clogs $595
3. Jeffrey Campbell Charli slingback clogs in natural $148
4. Aldo Hegyl Clogs $100
5. Mary Kate Olsen in black clogs
6. Vince Camuto Folder Clog Boot $169
7. Topshop Ashby Buckle Clog Boots $180
8. Chanel Clogs
9. Kate Beckinsale in clogs (from whowhatwear.com)
If you had asked me a month ago, I would've told you I was not a fan of this trend. But, it has totally grown on me. I think enough designers have gotten different versions out there that there's a look for everyone. I especially love them with skinny jeans and shorts. There are so many amazing shoe trends for fall, so it's difficult to decide which ones to go for and which ones to rein back on, but these have made a steady climb up my list. I think they're a perfect compliment to an ordinary outfit – they give it something a little more special and unique. Bottom line… if you're on the fence about these you should totally go for it.
—
1. Topshop tapered trousers $70
2. Karla from Karla's Closet (wearing Topshop silk trousers)
3. Topshop tassle and padlock bag $50
4. Gucci 1973 shoulder bag $680
5. Topshop leather crossbody pouch $60
6. Rachel Bilson in boyfriend jeans
7. Madewell skinny boy jeans $98.50
My wardrobe for fall is shaping up to be very Mary Kate Olsen-esque in the sense that I have found myself falling in love with pieces that are slightly baggier (in all the right places). I have stocked up on 3 long sleeve tops that are tighter in the arms and looser in the body which creates a really great silhouette over skinny jeans, leggings or even trousers – my current obsession. I also snagged some amazing Alice + Olivia trousers (super on sale at Neiman's Last Call.. score) and am looking for another pair in a darker shade. I love that they are classy and tailored looking but can serve as a showcase for your shoes… plus they are incredibly comfortable and you can't beat that.
You already know I'm obsessed with boyfriend jeans and although my H&M ones were the best buy I have found (less than $30 if I recall correctly), there are plenty of others around. These are definitely something you could pick up at Forever 21 and be satisfied with since they're not very fitted. I also really like shoulder bags, but not the super tiny ones because I don't understand the point if you can barely fit your phone in it. I really love how Gucci is bringing back some of their vintage classics right now – I'm a fan for sure. Although, I think I have already made up my mind that my next purse shall be something like #5 (hopefully Topshop gets more back in stock) because I am digging the pouch shoulder bags. Gilt had some Rebecca Minkoff ones on sale recently with some metal embellishments, but I decided to hold out for something cheaper and simpler.
—
1. Anna Sui at Net-a-Porter $832
2. Dolce Vita 'Ethel' over the knee boot $149.95
3. Lucca Couture chiffon scallop short $48
4. Forever 21 Pointelle tights in taupe $5.80
5. The Queen of layering – Mary Kate Olsen
6. BDG Drape Open cardigan $48
7. Anthropologie Verdure Rapids Scarf $38
8. Alessandra Ambrosio (from whowhatwear.com)
9. Forever 21 roped leather belt $6.80
The biggest key to making a versatile wardrobe this Autumn/Winter is LAYERING. Throw it all on. This season, there is no such thing as too much. The best thing about this is that you're going to be able to double your wardrobe. Take a dress you wore this summer: let's say it's sleeveless and a floral print. Add tights, knee high boots, a cardigan or draped sweater, a scarf, a trenchcoat jacket, and even a beanie perhaps and you've got a full blown season shift! I'm loving the outfits that you can create just by putting things on top of each other. Faux fur is also going to be huge this season and is a great addition to any layering collection as a vest or a coat.
My latest creation, which I will post about soon, is to take a maxi dress, a drapey blouse and a long sweater and layer all 3 so that in the end you look like you're wearing a long skirt  (they're making a comeback) with a top and sweater. I also love layering jackets on hoodies – it's so comfortable and in windy cities such as San Francisco the layers keep you warm but are a great way to dress up & down a hoodie/jacket combination. To make it pop even more, wear it over a skirt and tights or leggings if you have a long shirt underneath. My go to accessory for layering and dressing up something as simple as a t-shirt is a scarf. As the wind chills come in, it will keep you warm and will also add a lot to your outfit. My advice is to have one great one in a neutral color and one in a totally crazy/colorful pattern. You'll find uses for both I promise!
The key to layering is to think less about it and just do. Some of the coolest outfits I have come up with I have just put something on another thing on a whim, and ended up really liking it. Fashion is all about creation and experimentation.. give it a shot!
—
I hope you all enjoyed my "September issue" and I'm looking forward to hearing about your opinions for this upcoming season as well! Have a wonderful week! xoxo