February 28, 2017
Spring Shopbop Sale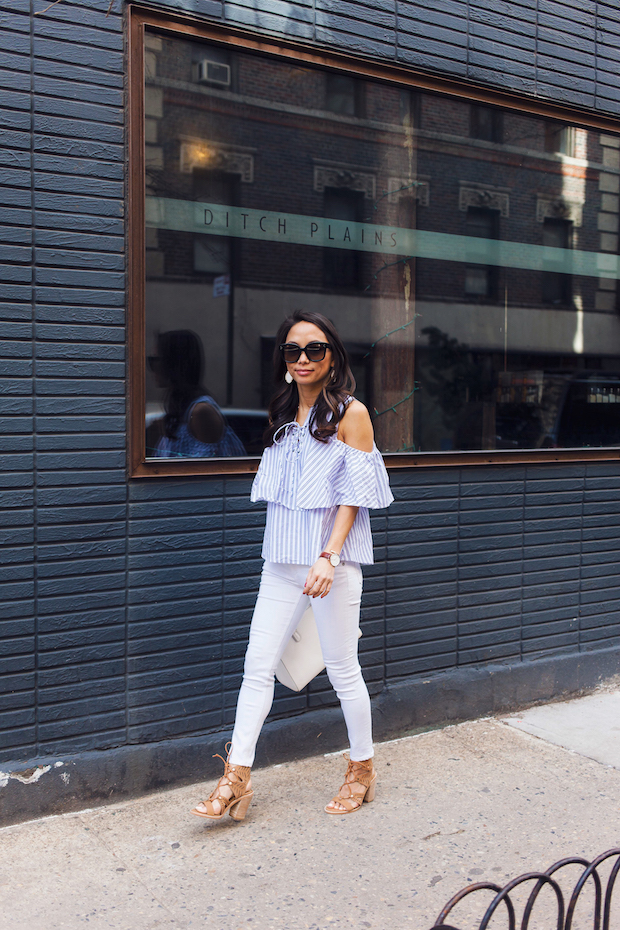 One of my favorite sales of the year is always the Spring Shopbop sale. It's a rare chance to scoop up all of the pieces for spring & summer that you're desperately waiting to wear – in season and at a discount.
Here's the scoop:
Use the code GOBIG17Â to shop the sale!
Get 15% Off $200+ orders, 20% Off $500+ orders, and 25% Off $800+ orders
Shopping the sale can be overwhelming and I usually try to break it up into things that I know I'll wear all season long and a few fun pieces that may only last for a season but that I really want to try. This spring I'm looking for a few staples and some bright, cheery pieces to offset my darker winter wardrobe that I'm a little excited to push to the side. Here's my roundup of the best things to pick up!
–––
SPRING FAVORITES
I live in sundresses during the spring and summer because they're easy to layer with a denim jacket and the shorter ones make for easy day-to-night transitions.
–––
OFF THE SHOULDER
I can't help but keep picking up off the shoulder blouses and dresses. This white top is versatile and under $100 and this gingham version is adorable.
–––
SPRING OCCASION DRESSES
With so many spring weddings and showers, this is the perfect time to pick up a dress that you know you're going to need in the upcoming months – I love this dusty pink lace dress for almost any occasion!
–––
SANDALS + MULES
 
If you've been wanting to try a pair of mules, this is the time! There are tons of beautiful and affordable spring options, like this pale pink version and this pair that's only $100.
–––
IN MY CART
A pair of cutoff shorts, black city sandals, and this adorable boater hat are must haves on my list.
–––
If you're still looking for some inspiration or need help shopping the sale here are some of my other favorite ways to shop it!
Editor's Picks – not sure where to start? These tried and true editor favorites are a great place to find staples you didn't know you needed.
Top Sellers – the hottest pieces selling on the site as of late
Trend Edit – if you're looking for hints at the hottest trends for the season they're all right here!
Fashion Finds – more affordable roundup of on-trend pieces to up your spring wardrobe game
Wedding Boutique – getting married or in a wedding? This is your go-to for bridesmaid dresses and more!
The sale ends 3/5 @ 4 a.m. EST, happy sale shopping! 
MY LOOK | This striped top, jeans, and these sandals (also as wedges) are on the sale