October 21, 2022
The Best Holiday Pajamas for Babies and Toddlers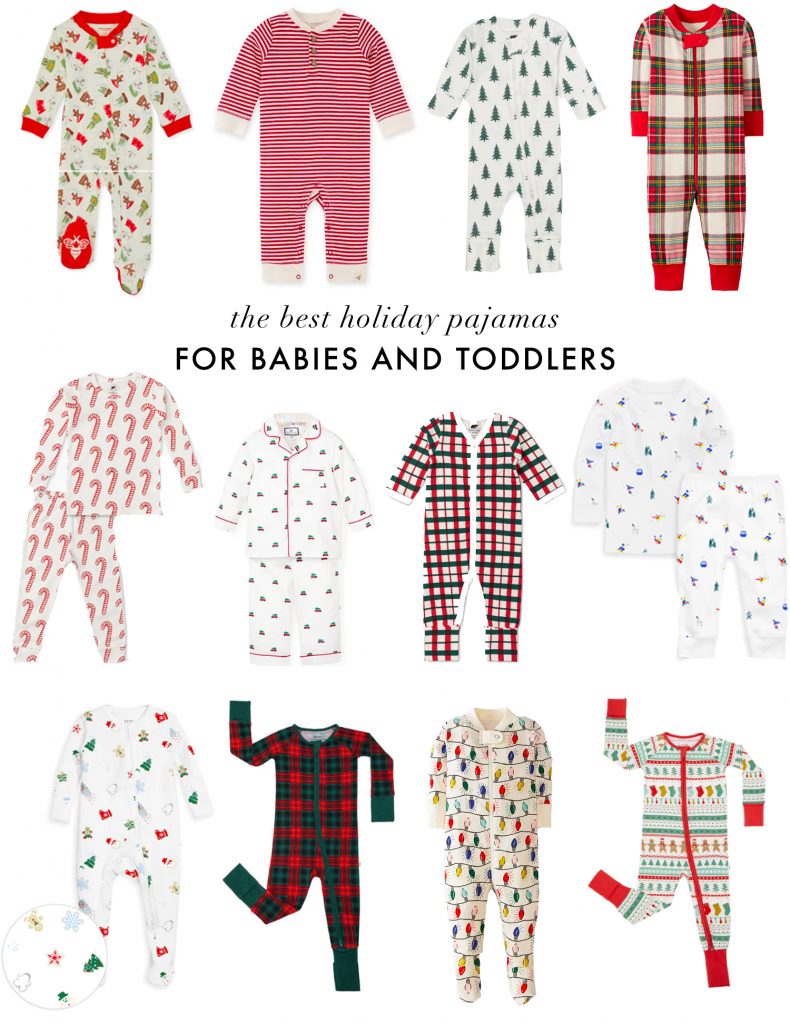 It's our favorite time of the year and we are SO excited to celebrate Conor's first holiday season. I've been on the hunt for a few weeks now for some holiday pajamas for him that are extra special for his first Christmas (and let's be honest–all December long!).
Whether you're looking for something more traditional or more playful, there are so many adorable designs out there and in many cases you can find some to match your little ones. Most of these brands have onesies and two-piece pajamas for both babies and toddlers.
A ton of brands have been having holiday pajama sales this past week, so definitely take advantage of them while they are still going!
The brands I'm sharing below are ones that we have and have tried and love the quality and fit of:
Monica and Andy
Adorable holiday two-piece pajamas and onesies–all 30% off site-wide right now!
Hanna Anderson
So soft and some of the best variety of designs I've seen. I love some of their prints like the Polar Express and this adorable ski slope print for winter. Right now everything on their site is 40% off.
Little Sleepies
Cute Christmas pajama prints to choose from and I love that their zippies can be worn as footless pajamas or to cover their feet.
1212
These might be my favorite of them all–I'm obsessed with the prints and love that they are all a bit more subtle.
Kickee Pants
One of our friends introduced us to this brand when Conor was born and they are SO soft. The flying Santa print is one of my favorites.
Burts Bees
We absolutely love Burts Bees onesies! We picked up a few prints for this season and this thermal onesie and love all of their designs year-round.
Petite Plume
Something about these remind me of the Polar Express and being a kid eagerly awaiting Christmas morning. I love these little pajama sets and rompers!
SHOP THE POST