August 19, 2010
hump day treat – play it up with platforms
Aaaaand we're over the hump! Time for a mid-week fashion treat…
I have been majorly loving platforms and their versatility. You can dress up any outfit with them and they add major inches for those of us who need it the most :). I'm particularly loving them with boyfriend jeans and shorts as opposed to the typical dress/skirt dressed up look.
What I love the most though, is that you can get height without sacrificing comfort – most of my platforms have a couple inch raise which gives the ball of your foot more to press into and most of the time will lead to a less drastic incline for your arch.
Here are some of my favorite  snapshots recently of celebs who have rocked platforms with just about anything!
—
—
—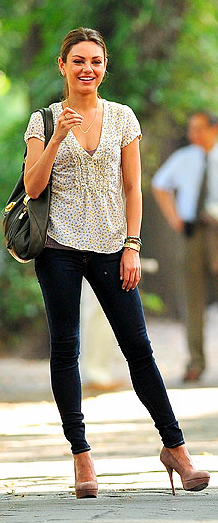 *photos borrowed from InStyle and People Style Watch