April 19, 2016
Peplum Dress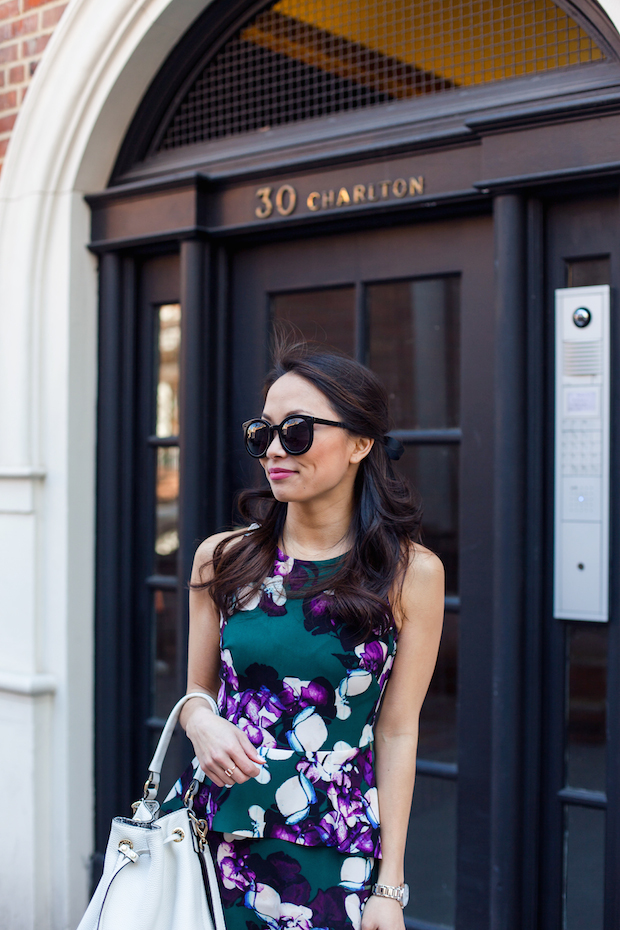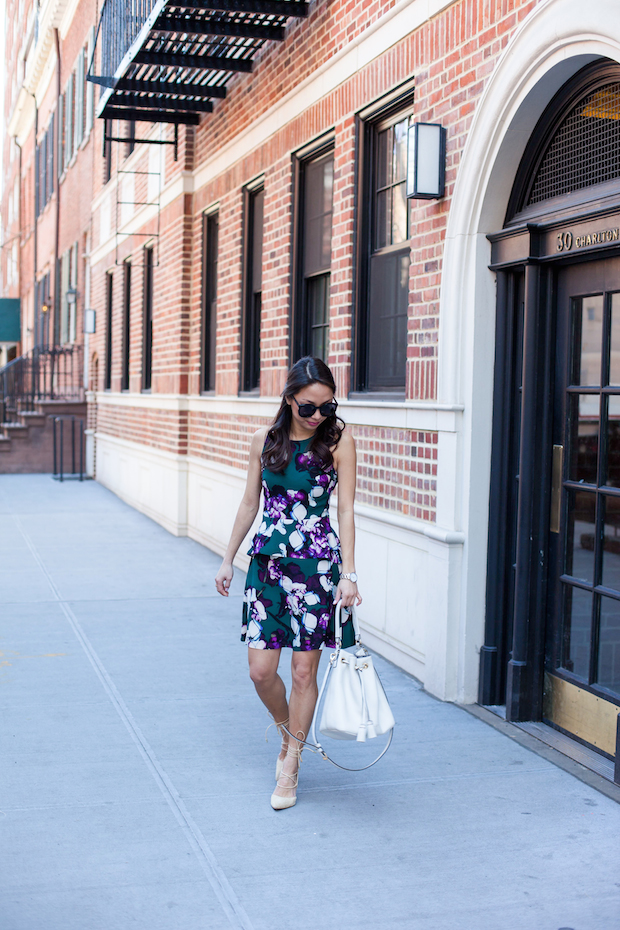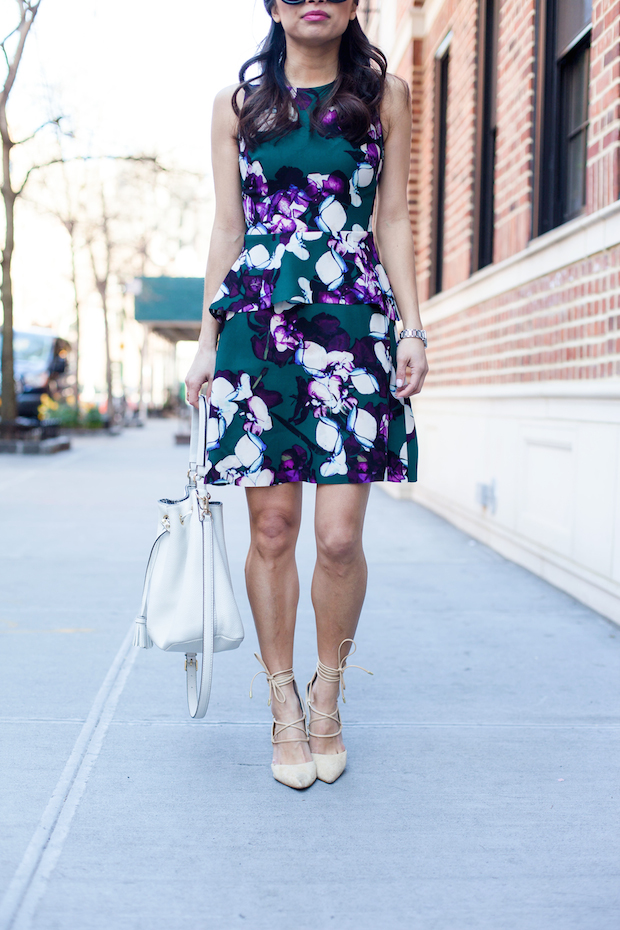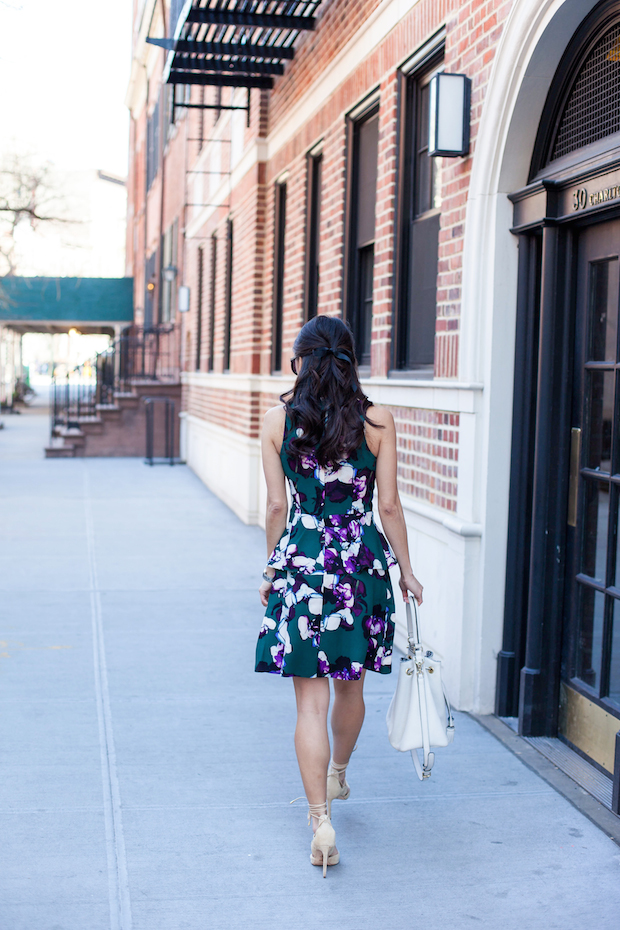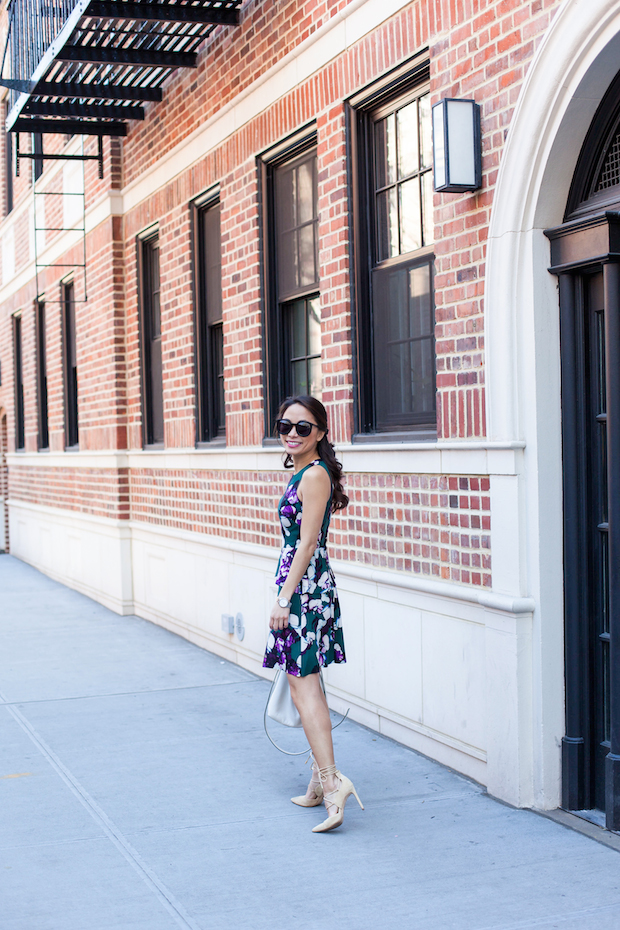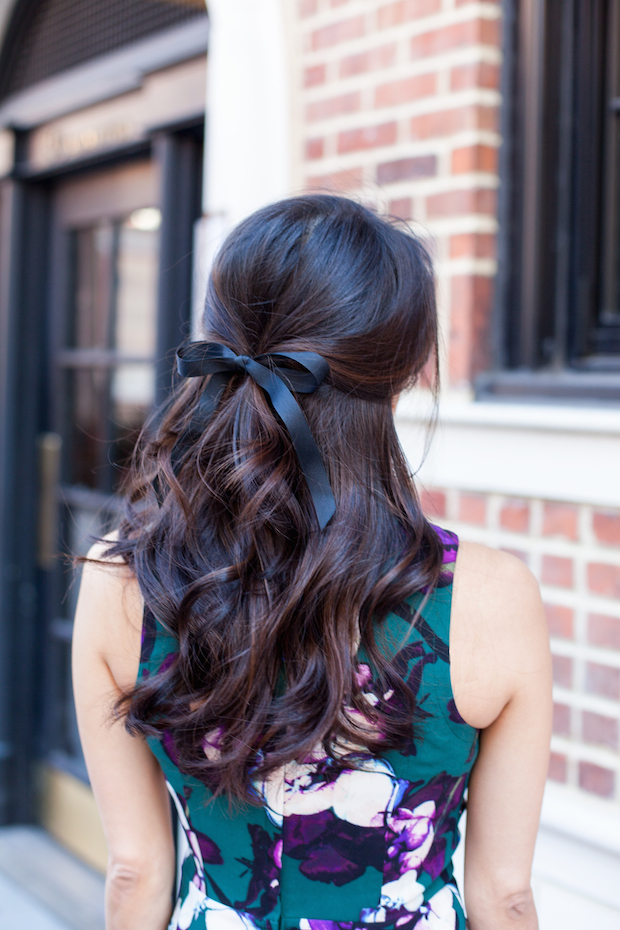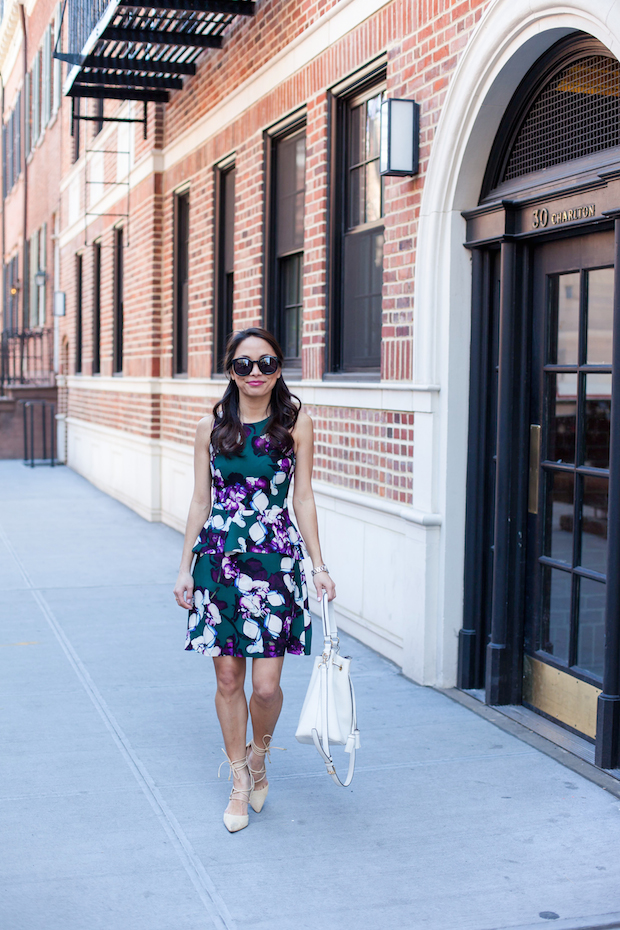 We're finally entering my favorite time of year! The next few months hold so many fun things – warmer weather, weddings, showers, birthdays, hockey playoffs, patio happy hours and long walks outside… the list goes on and on. As we speak I'm gearing up for another weekend of birthday celebrations and we're leaving for Savannah next week for our first trip of the year!
With warmer weather and fun activities comes a need for outfits for the occasions. I've recently found myself on a hunt looking for nothing but dresses. Remember when I promised myself that I would search for staples that I want to wear again and again? I'm still holding myself to it!
When it comes to dresses, even if I'm looking for a unique print I want a dress that's a classic shape and right for my frame. I have shorter legs and a longer torso than you would think, so high waisted anything tends to be more flattering. My favorite thing about this peplum dress is that it accentuates my waist higher up and leaves some room to show off the flare of the dress. It's perfect for brunch with the girls, a shower celebrating a bride-to-be or a wear-to-work and then out for cocktails kind of night! (P.S. – For all my petites out there it comes in a separate line of sizes for an extra perfect fit)
In my effort to keep my closet full of pieces I'll keep wearing over and over again, I've been looking to the BR Classics collection for the pieces to serve as my "regulars" if you will. I scooped up this pleated cami in white and love the idea of throwing this seersucker blazer on over just about anything – jeans and a t-shirt or even a feminine and flirty dress like this one. My staples are growing and as I continue to add more classics to my closet I'm finding that the options are endless.
I decided to try something new and threw a ribbon in my hair for this look.. what do you think? Stay tuned tomorrow for 3 other spring hairstyles with curls!
SHOP MY BR CLASSIC FAVORITES
This post was sponsored by Banana Republic! As always, all opinions are my own!