October 30, 2013
The Limited, Since 1963
the girls + Elliott Staples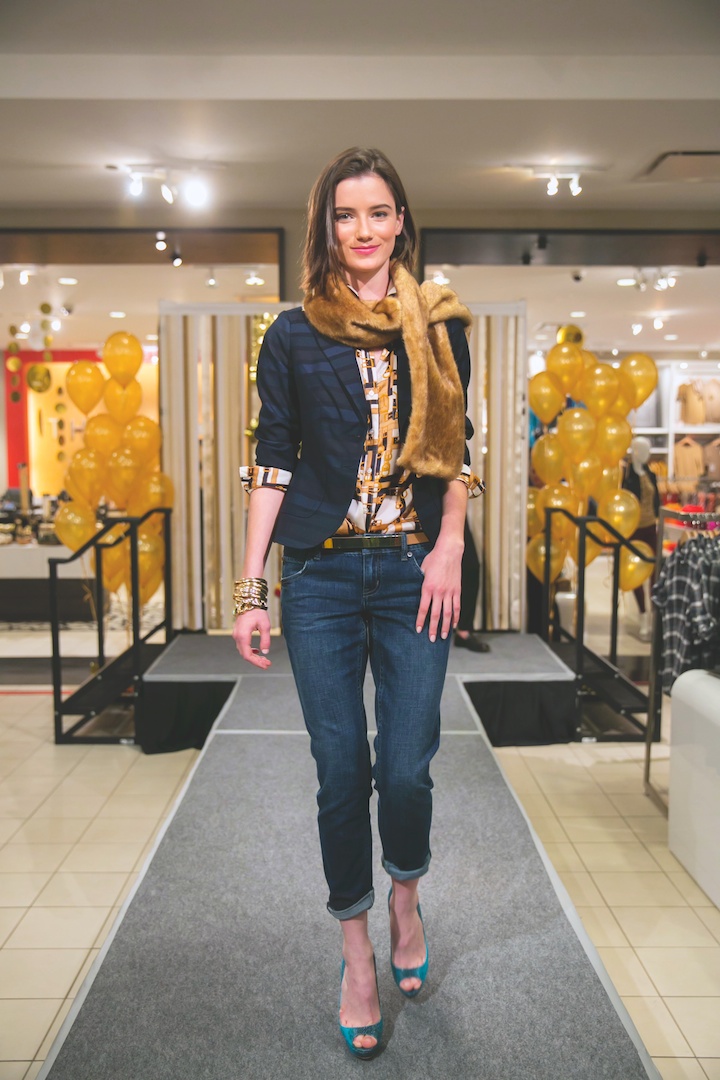 Colleen, Military Look #1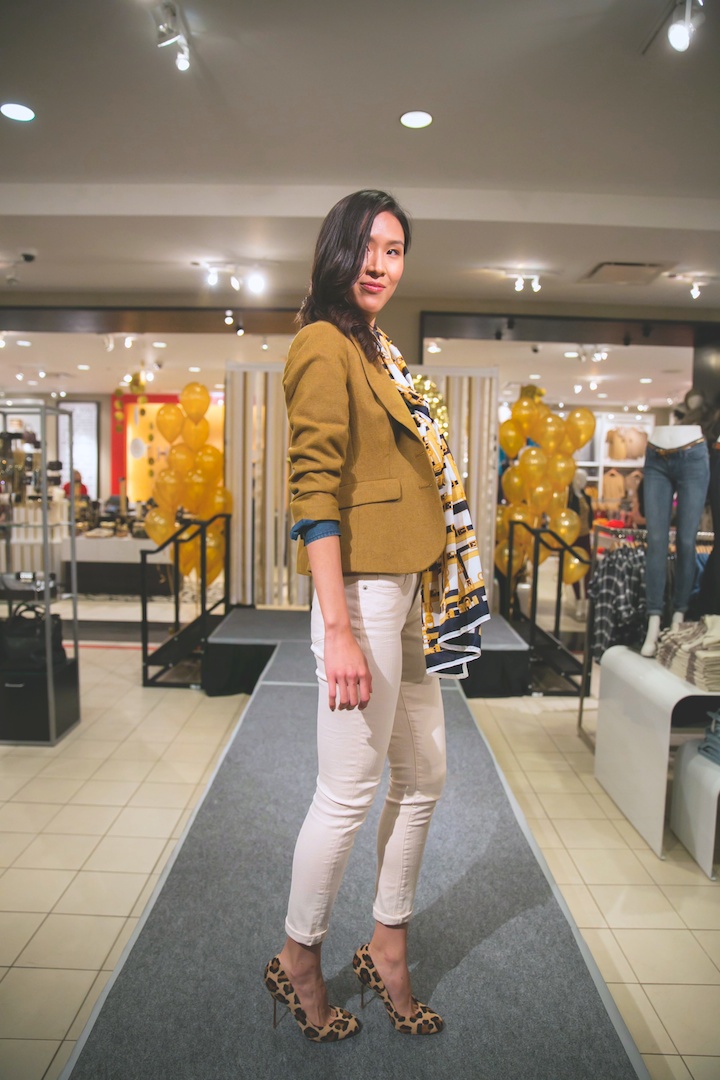 Juni, Military Look #2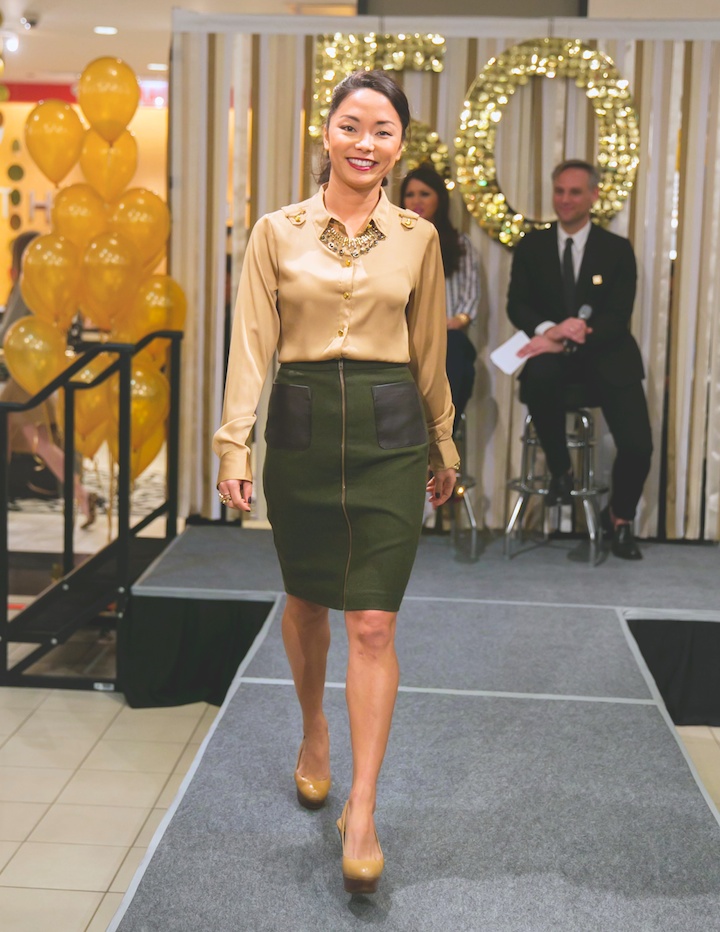 some short girl they found on Michigan Ave :), Military Look #3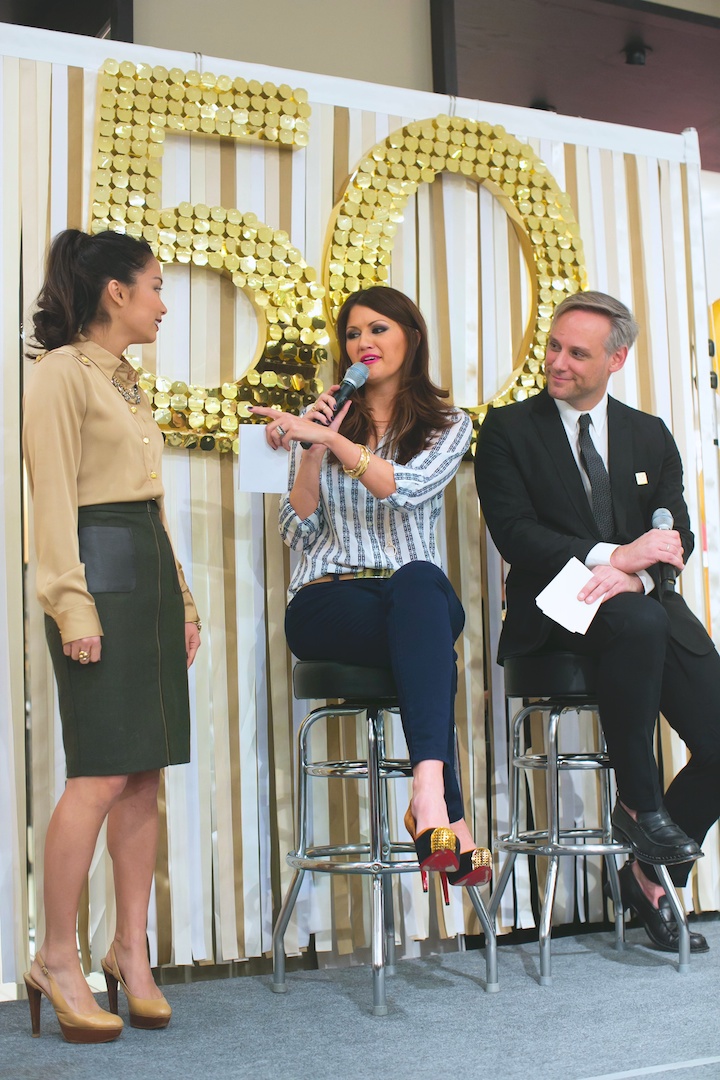 Talking with Corri and Elliott about how to feminize the "military" trend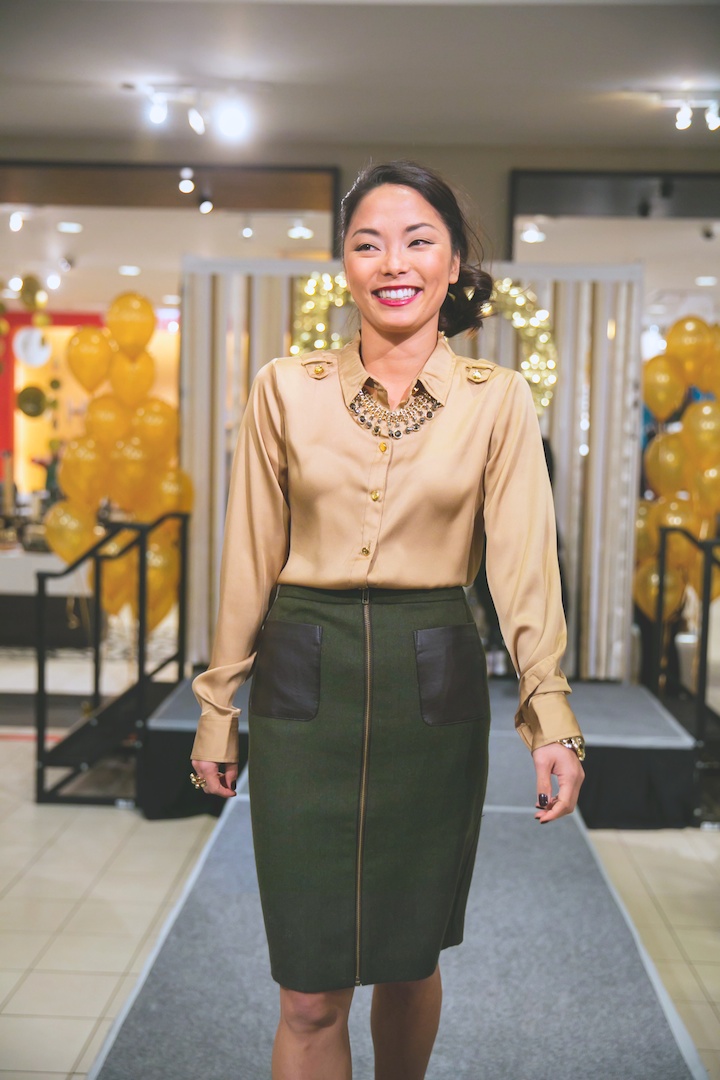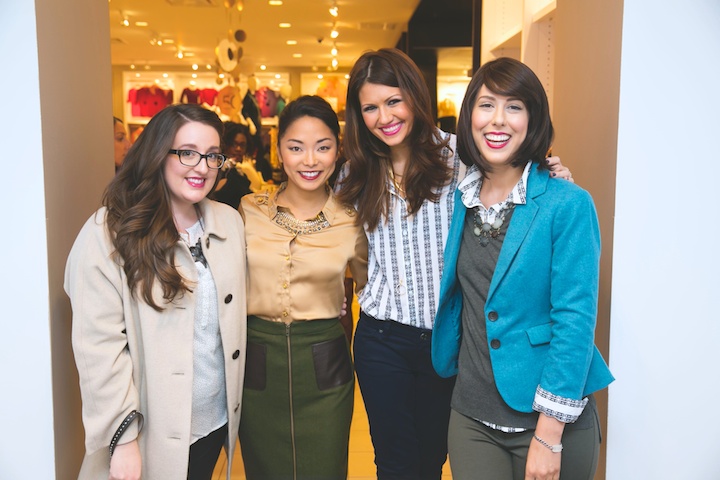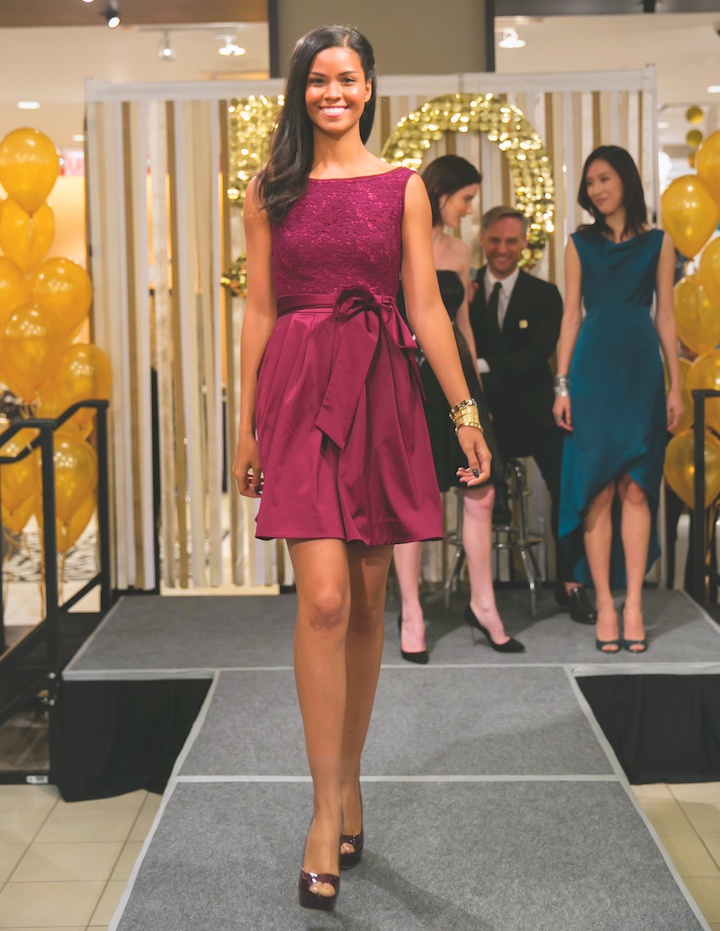 THE Anniversary dress as voted on by you!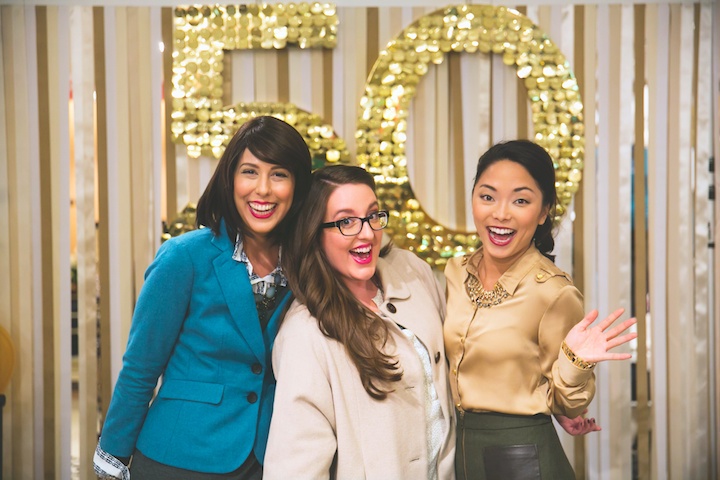 Meet Jess (Addictions of a Fashion Junkie) & Jess (Jess & Jill)!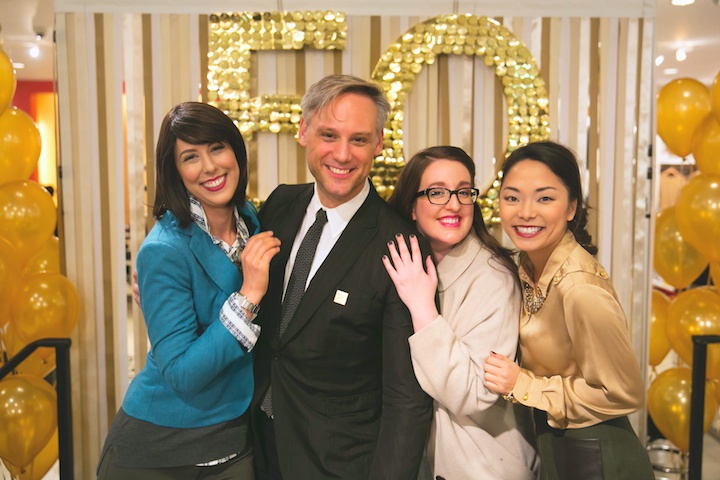 Skirt: The Limited, faux leather pocket skirt (c/o) Â | Â Top: The Limited, Epaulet shirt in camel (c/o) Â | Â Necklace: The Limited, not online yet (similar, c/o) | Â Watch: The Limited, boyfriend watch (c/o) Â | Â Ring: The Limited Stack Look Bauble (c/o) Â | Â Shoes: Stuart Weitzman (similar)
Birthdays are kiiiind of my favorite… :). I have always been big on celebrations of life & momentous occasions. Some people like to downplay them and I think it's the best time to pop a bottle of champagne and shower someone with love and reflect back on what has happened in that time. The Limited's 50th Birthday celebration was no different!
When they reached out about coming to town to throw a bash here in Chicago, it was such exciting news. As Corri McFadden, one of the MC's for the night – founder of E-Drop Off, said at the show it's an honor for the city to be chosen for such a momentous occasion. We had a styling session the evening before and were fortunate enough to be able to style ourselves! It was one of my favorite aspects of the whole experience because I really enjoyed getting to give my spin on the military trend. During the show Corri asked us about why we chose our looks. I think that "military" can often be interpreted as camo, navy, double breasted buttons and often has a male undertone to a lot of its styling. I wanted to make it a little more girly, so I opted for a silk blouse with gold button detail and this amazing army green wool skirt with leather pockets. The fact that it's a pencil skirt really pairs well with the silk blouse to make the whole look feminine. I asked for a ponytail, too (I hate wearing my hair up) which was weird but I also think helped show off the clothes and make it more playful.
I was joined on the runway by 2 other fabulous bloggers here in Chicago - Jess  of Addictions of a Fashion Junkie & Jess of Jess & Jill. These two are great, you should definitely check out their blogs and follow! We had a blast goofing around backstage with each other and getting to know the real models in the show. The Limited also debuted their 50th anniversary dress, the perfect playful cocktail dress for the Holidays, don't you think? A huge thank you to the entire team for having us take part in the festivities and letting us celebrate with you! Happy 50th and cheers to many more!
P.S. – Shop my entire outfit below and find me on Instagram for details on how to win a $50 gift card to the Limited with a click of a finger!
xo,

SHOP THE LOOK: