March 24, 2013
Cheeky Chicago "Real People of Style" Spring Fashion Show
The day we had all been waiting for finally came and what a day it was! Thursday was the 4th annual Cheeky Chicago "Real People of Style" Spring Fashion show and I was so thrilled to be able to style the show with my dear friend Lily of adopted STYLE. All of the preparation leading up to the event went smoothly – our models were fantastic and our show producers Jess, Erica and Ryan couldn't have been more amazing. We had 9 models in total, 5 gentlemen and 4 beautiful ladies who each rocked 2 outfits. They strutted their stuff in looks from Karen Millen, DEKA, L.K. Bennett, DNA 2050, Original Penguin, Diesel and a bit of Bloomingdale's as well. The women's shoes were from Charles David and the men's for the most part were Mezlan. For the show we wanted to highlight the new Spring lines that the stores were getting in and style them so that show goers would find them as relate-able as possible. We were thrilled that many of our models purchased items from the stores that we had chosen to use in the show! Winter is finally winding down here in Chicago, so if you're local definitely head over to the Shops at 900 N. Michigan and freshen up your wardrobe for Spring!
All in all it was a huge success and we had the greatest time styling the show. It was an amazing opportunity that Lily and I were very thankful for and to Jess, Erica and Ryan we love you and are so grateful that you had so much faith in us.
To our models — you guys are amazing! I thoroughly enjoyed meeting every one of you and am thankful to have had the chance to work with you. I look forward to seeing you around Chicago and supporting your endeavors.
To our styling team — thank you for helping the show and everything go so smoothly! We couldn't have done it without you.
To my styling partner in crime, Lily — thank you so, so much for asking me to do the show with you! What an adopted duo we are :)
To my friends and family — I can't say it enough, but you guys are the reason I do what I do. Your support means everything to me and especially to everyone who came to show Thursday! I'm truly blessed with amazing people in my life.
Enjoy the pics of the show from Blair (Design that Inspires), Mary Graves, Tom Duevel, The CHICago Life blog and Cheeky Chicago!
—
Jess and I going over the run of show (The CHICago Life blog)
Pre-show preparation with the style team (adopted STYLE, Tom Duevel)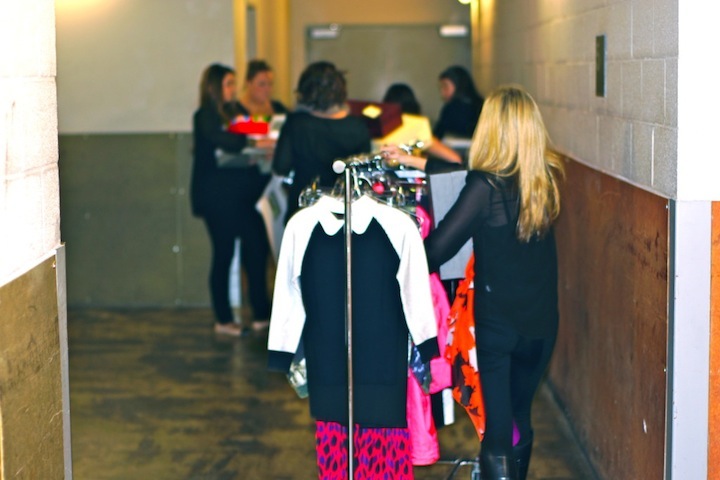 Heading down with all of the looks (The CHICago Life blog)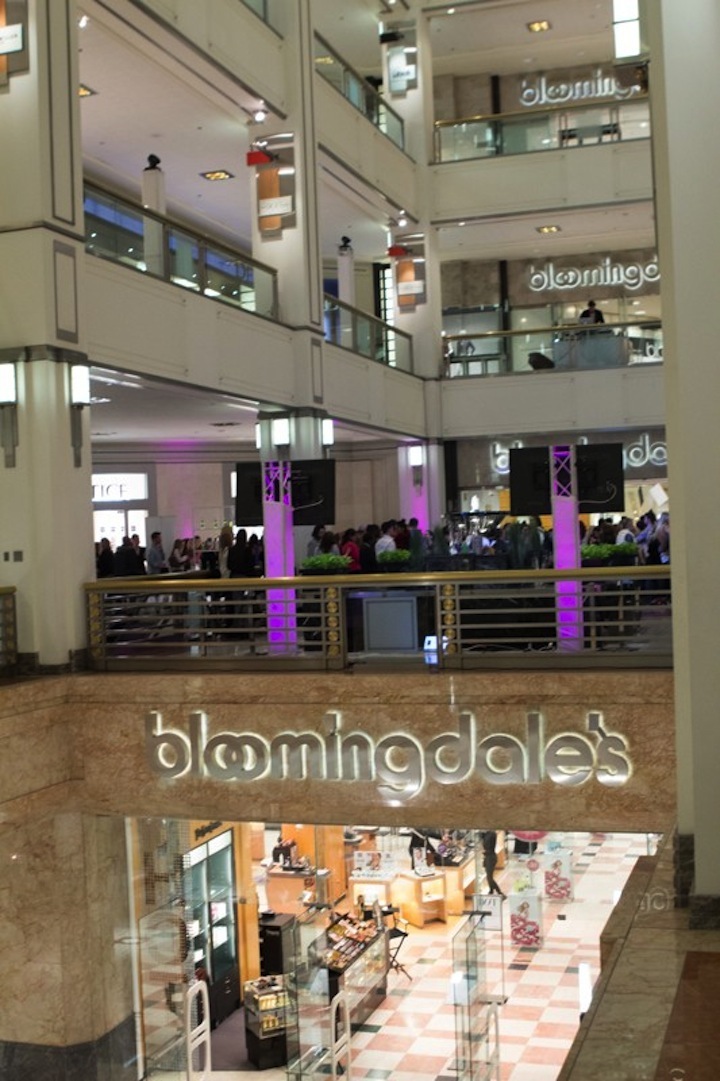 Amazing setup outside of Bloomingdale's (Cheeky Chicago)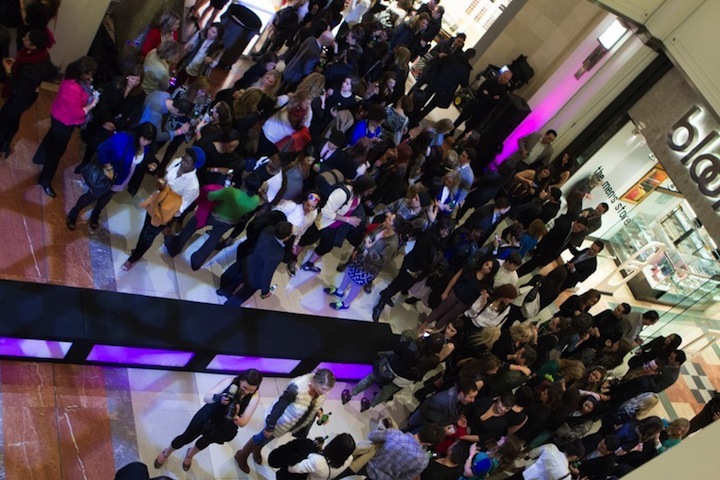 Showgoers mingling before the event (Cheeky Chicago)
Drink sponsors (Cheeky Chicago)
So amazing to see the logo up on the screen! (Design that Inspires)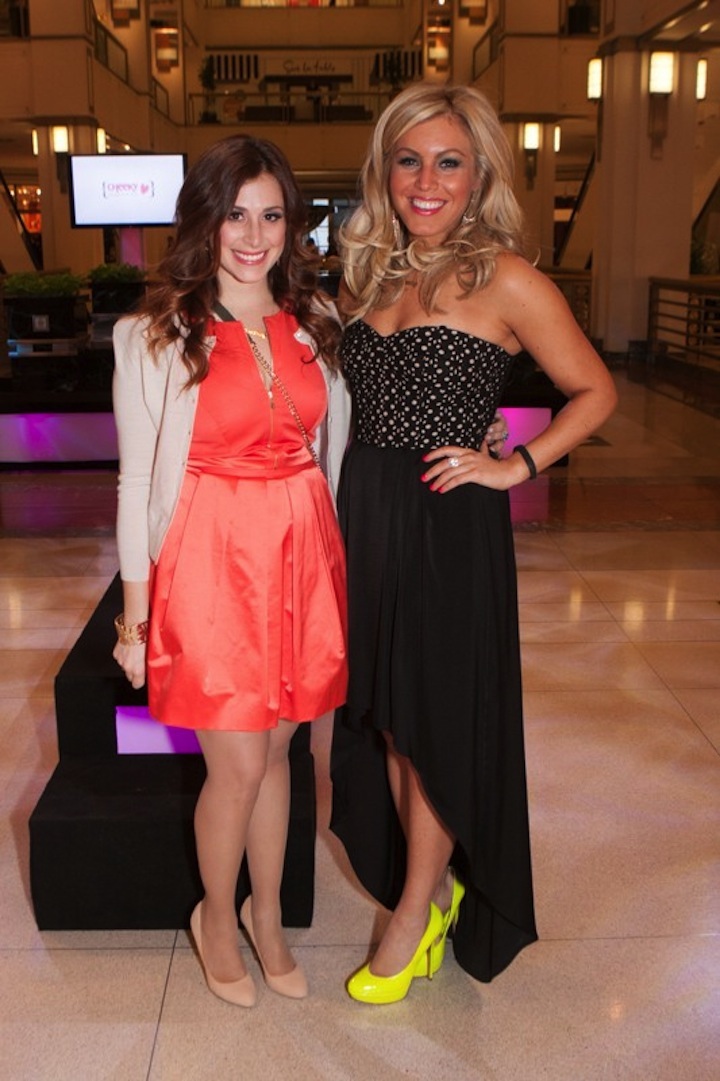 Erica Bethe Levin & Jessica Zweig, the amazing Cheeky Chicago gals in Karen Millen and BCBG Max Azria with Charles David shoes (Cheeky Chicago)
Agga and Emma backstage (Mary Graves)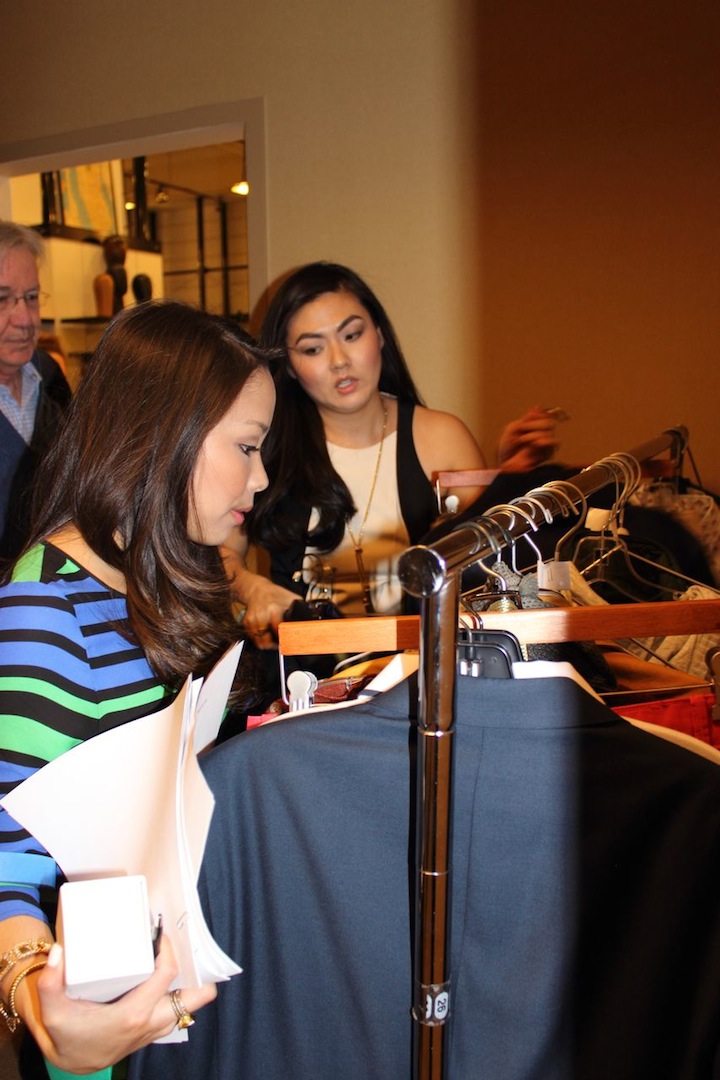 Checking on racks backstage (Mary Graves)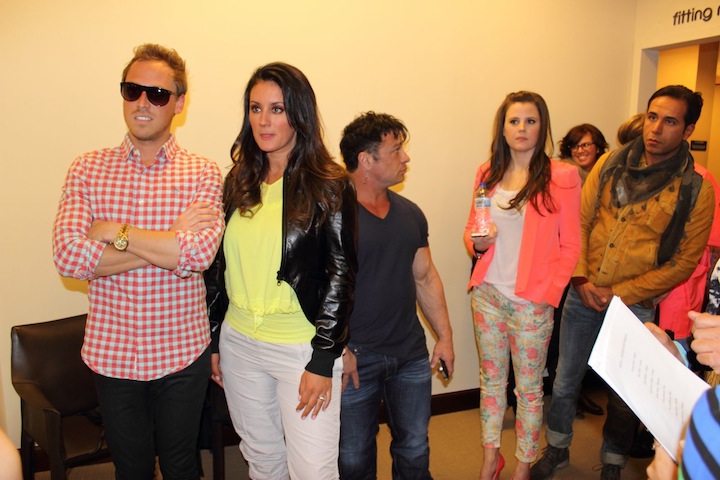 Models getting briefed on logistics (Mary Graves)
Lined up and ready to kill it (The CHICago Life blog)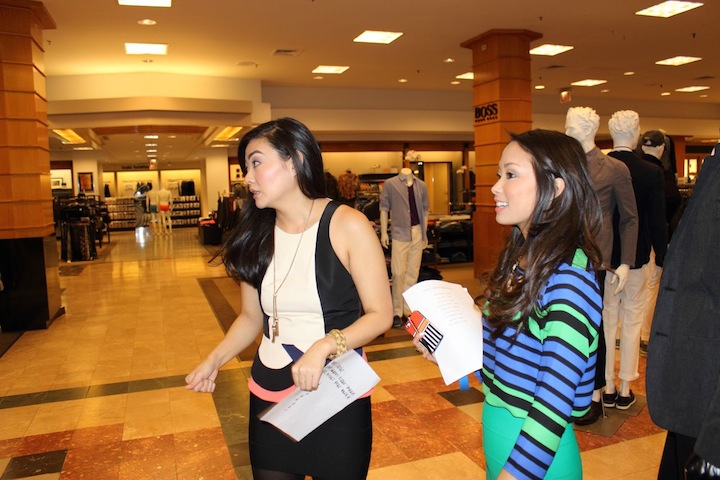 Having fun watching the models go out on the runway (Mary Graves)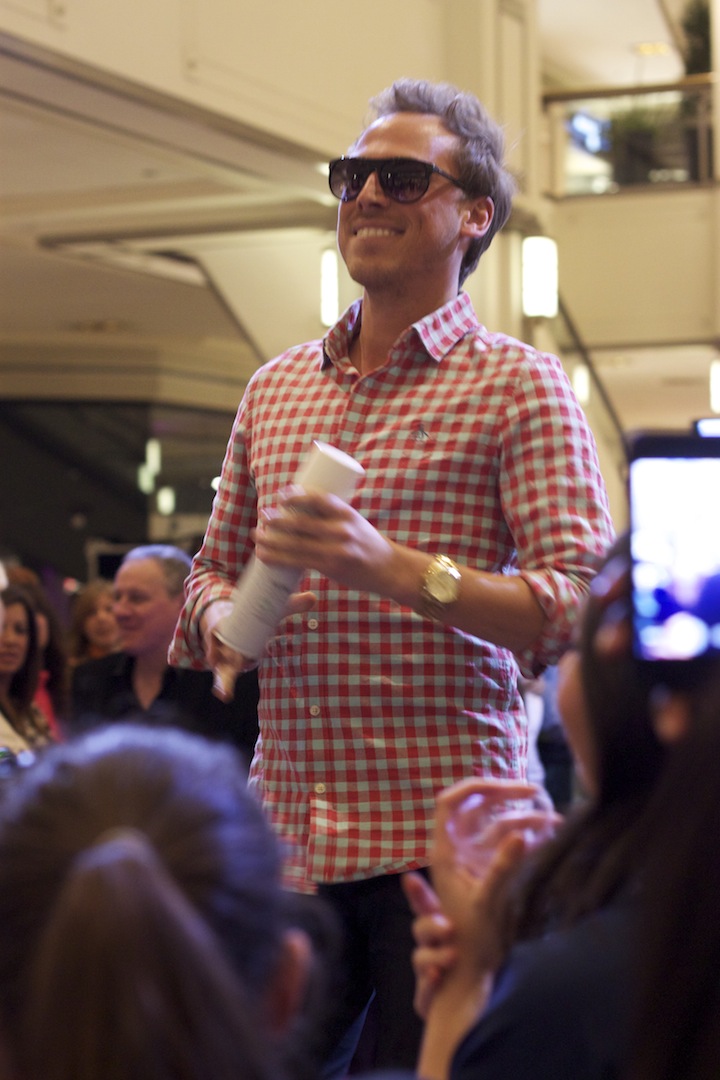 Graham Kostic, Glossed & Found in Original Penguin (Design that Inspires)
Angi Taylor, KISS FM in an amazing Y-3 jacket and look from DEKA (Design that Inspires)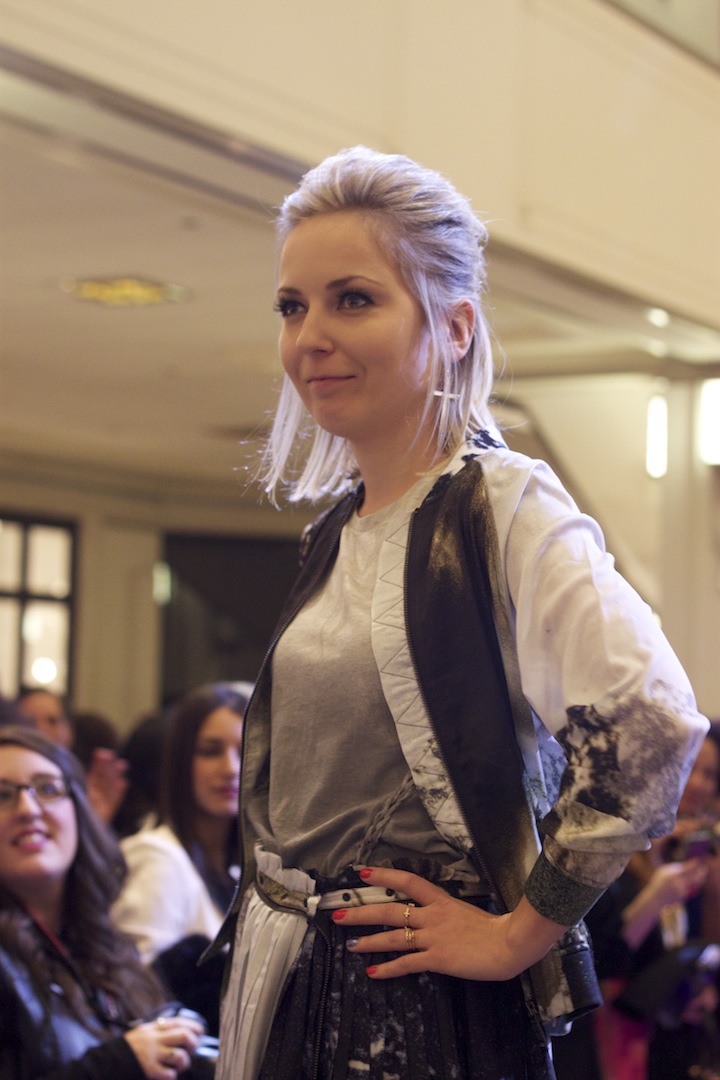 Agga Raya, AGGA B. in Diesel (Design that Inspires)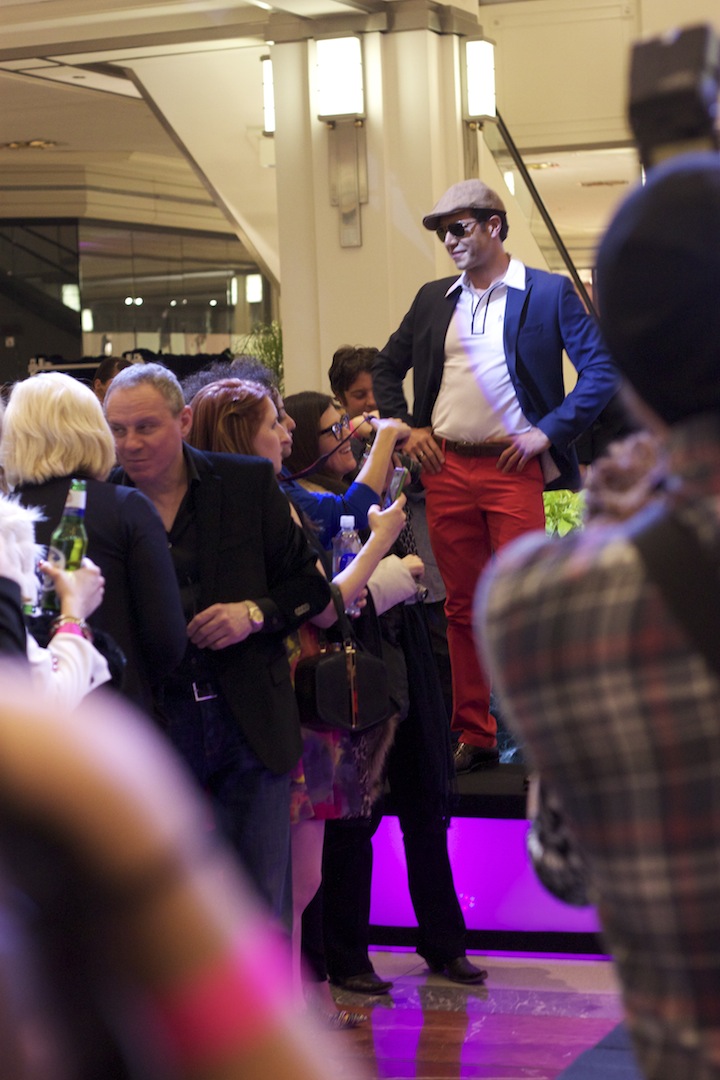 Karim Tonsy in Original Penguin with Mezlan shoes and belt (Design that Inspires)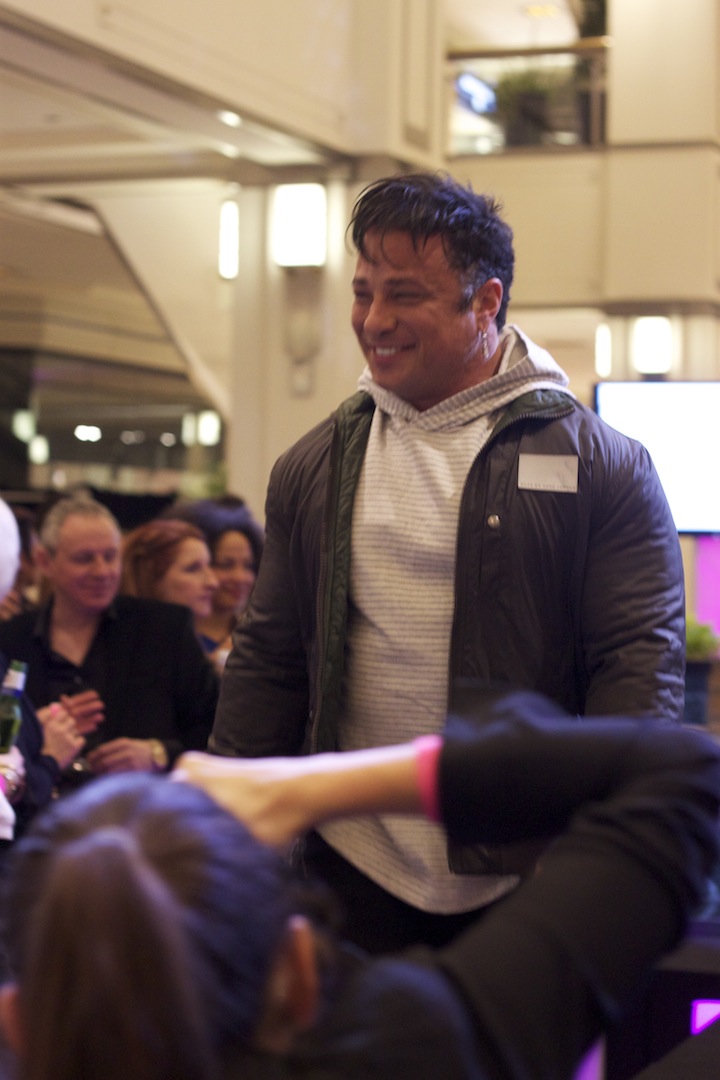 David Barton, David Barton Gyms in a Marc by Marc Jacobs bomber jacket and a Joe's jeans hoodie (Design that Inspires)
David Sanchez, Ford Models in Original Penguin (Design that Inspires)
Graham Kostic, Glossed & Found in Original Penguin (Design that Inspires)
Kelly Ryan O'Brien, Chicago Blogger Network in Karen Millen (Design that Inspires)
Agga Raya, AGGA B. in Karen Millen (Design that Inspires)
The beautiful hosts of the evening (Design that Inspires)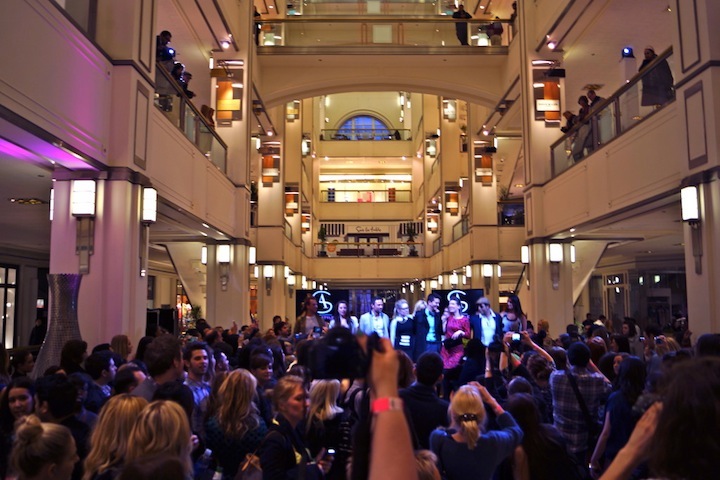 Finale (The CHICago Life blog)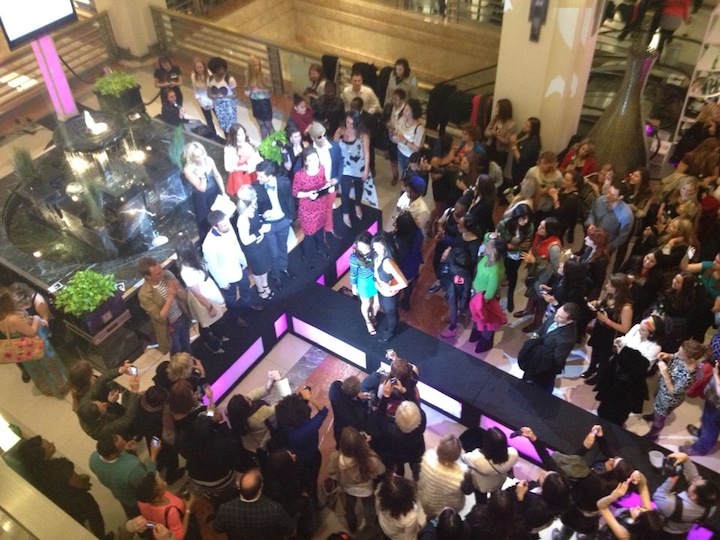 Lily and I at the end of the show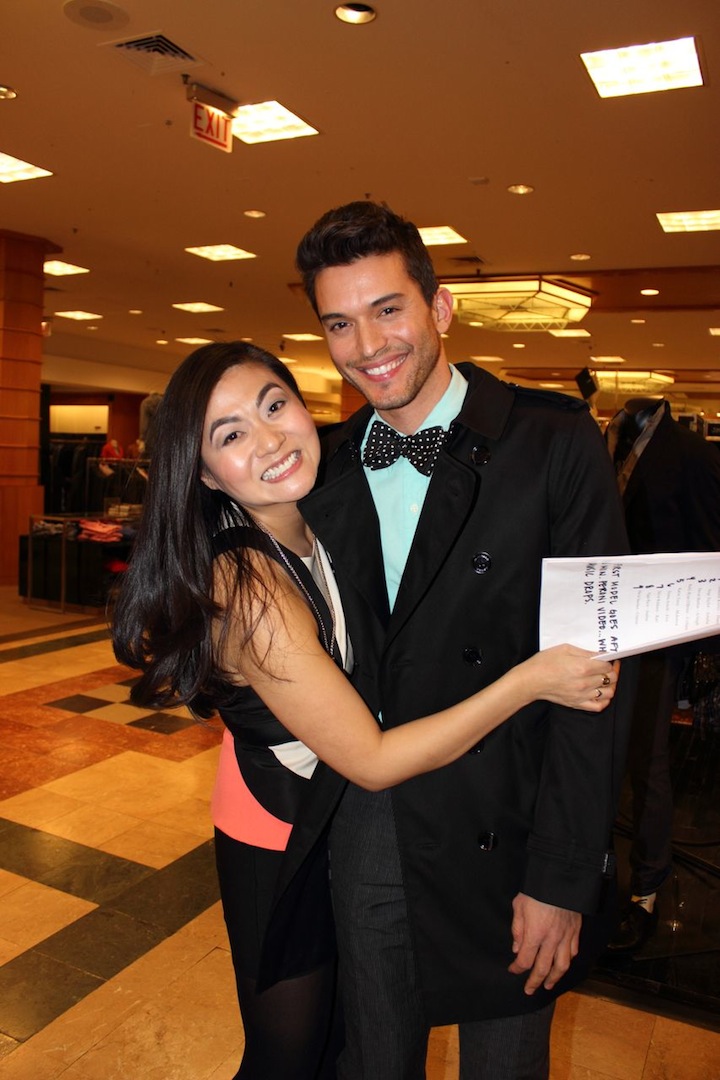 Lily and David Sanchez in his final look (Mary Graves)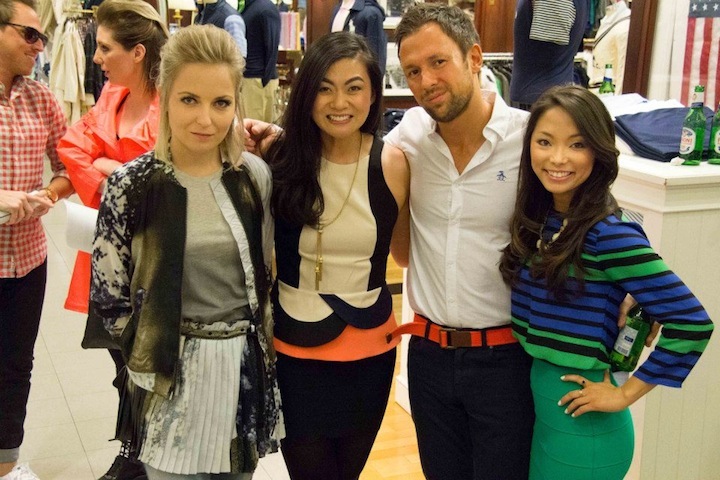 Agga, Lily of adopted STYLE who co-styling the show and David Rekhson (Adopted Style, Tom Duevel)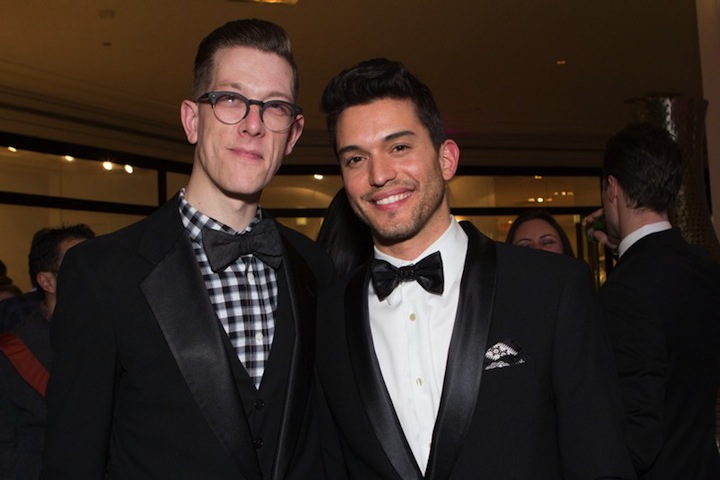 Two of our favorites! Ryan Beshel and David Sanchez looking dapper as ever in their bowties (Cheeky Chicago)
Some of my closest friends who came to support me at the show! (Cheeky Chicago)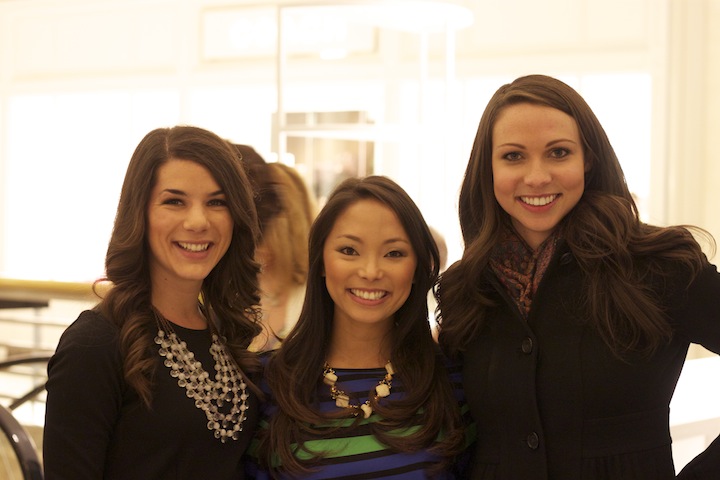 With two of my best friends Arleigh and Lauren after the show (Design that Inspires)
Friendwich! (Design that Inspires)
Stylists! (Mary Graves)
The #Cheekiest crew in Chicago! (Cheeky Chicago)