August 30, 2017
Summer 2017 Scrapbook
This summer went by, per usual, way too quickly. I have really tried hard over the last few years to be more present on the weekends, to take in trips with my eyes and memory and not my phone, and to enjoy being unplugged. That being said I've always been and always will be a visual person. I carry my memories with me through pictures and they always bring back a rush of memories, smiles, and usually laughs too.
Truth be told my camera roll on my phone is a mess of blog photos and personal photos all mixed together. I really have to comb through and create folders to separate them (looking at you Apple for a better solution) but when I'm riding the subway or having a bad day I love to scroll through recent photos and relive the weekend or recent trips. Does anyone else do that too?
This summer was full of exciting trips, new destinations and a lot of great celebrations.
CHICAGO #1
At my best friend Melanie's bachelorette weekend! We were all over the city at some old favorites and some new places – SoHo house, Mercadito, Old Town, and Joy District. I loved reuniting with some of my best Chicago friends (it was the first time we'd seen each other all together since another wedding!)
CHICAGO #2
One of my first friends in Chicago, Andrea, had her bachelorette weekend and shower together which was amazing because I got to go to both. She planned a gorgeous brunch at her parents' house and then we rented a house in Wisconsin for her bachelorette. It's a great idea for anyone looking to get out of the city for an event like that!
LAKE GEORGE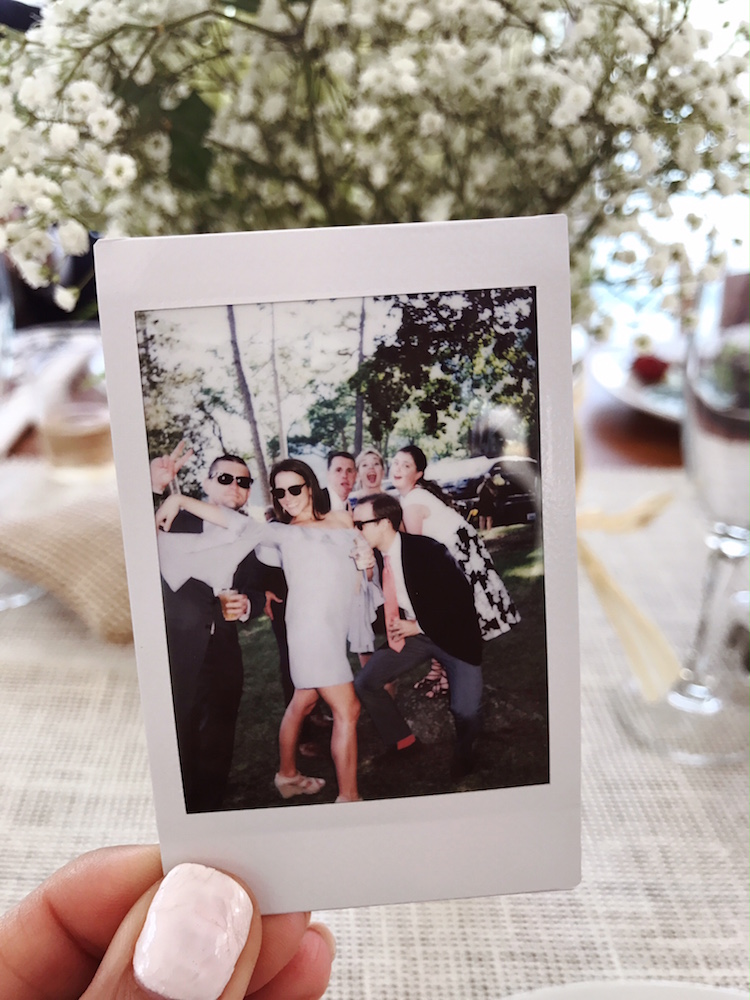 Have you ever heard of Lake George before? It's an absolutely beautiful lake and area (we were in Ticonderoga) in upstate New York. MG's cousin got married right on the lake and not only was it an incredibly fun family trip and weekend, but we got a chance to see how beautiful that area was. It would be perfect for a long weekend or fall retreat trip.
CONNECTICUT
You already know this by now, but we spend a lot of time out in Connecticut with MG's family. My sister, brother in law, and nephew had a chance to come out to visit us in the city and we also went out to spend the rest of the weekend at his house in CT. It was such a special weekend having (almost all) of our families together and enjoying the summer out there. It's gorgeous on the water and if you've never been to Darien, take a trip out of the city for the day to enjoy it.
CHICAGO #3
Can you believe that MG had never been to Chicago before?! I was SO excited for this weekend and to get to show him around the city that I love so much. I took him to my favorite restaurant – Bavette's (even though it's so hard to choose) and we stayed at The Drake the first night so that he could see the city. I was so excited to be reunited with my best friends again and watch our girl Melanie walk down the aisle. It was an amazing weekend and one that was so special to me for so many reasons!
NEW YORK
You may not believe it, but we were actually in the city a few weekends earlier on in the summer. We finally checked Brooklyn Crab off of our bucket list and I also finally went to Pig Beach for a birthday. I love finding great outdoor spots in the city, and in case you missed it I have a rooftop + outdoor bar guide that went up this summer for your reference!
CHARLESTON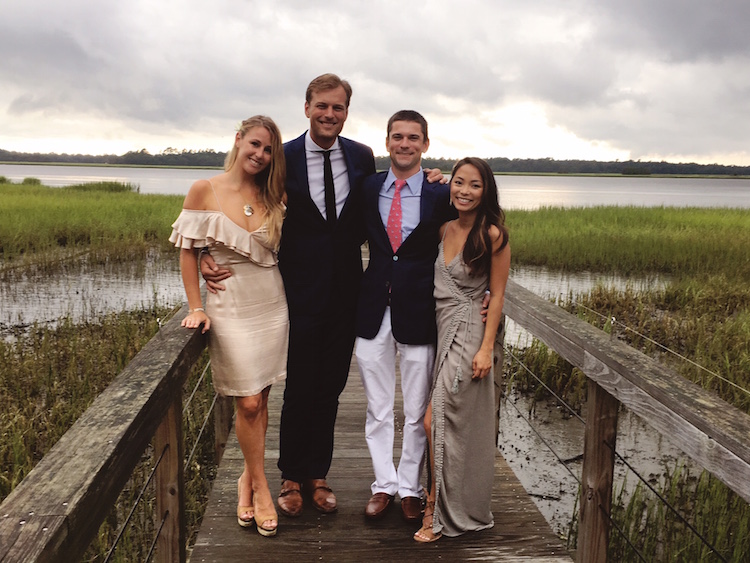 It was our first time in Charleston and we absolutely loved it. I'm actually going back in November with my girlfriends from Chicago, but MG and I flew in Friday morning so that we would have the day to explore. We stayed at the King Charles Inn which was really close to a lot of the things to see and Saturday we all strolled the French Quarter area. The food was amazing – we ate at Magnolia's on Friday and then an oyster bar on Saturday before the wedding for lunch. Fresh seafood and the best drinks!
MONTAUK
We started this little tradition last year and have decided to make it an annual thing! We leave the boys in the city to their own devices (mostly golf) for a true girls weekend out in Montauk and spend the weekend being super ridiculous and having the best time. This year we stayed at Atlantic Terrace which we ended up loving for a lot of reasons. We had dinner at Grey Lady and Ruschmeyer's this go round and spent Saturday at Gurney's. Montauk is the best with your gal pals in my opinion, and this weekend is always one of my favorites of the summer!
MARTHA'S VINEYARD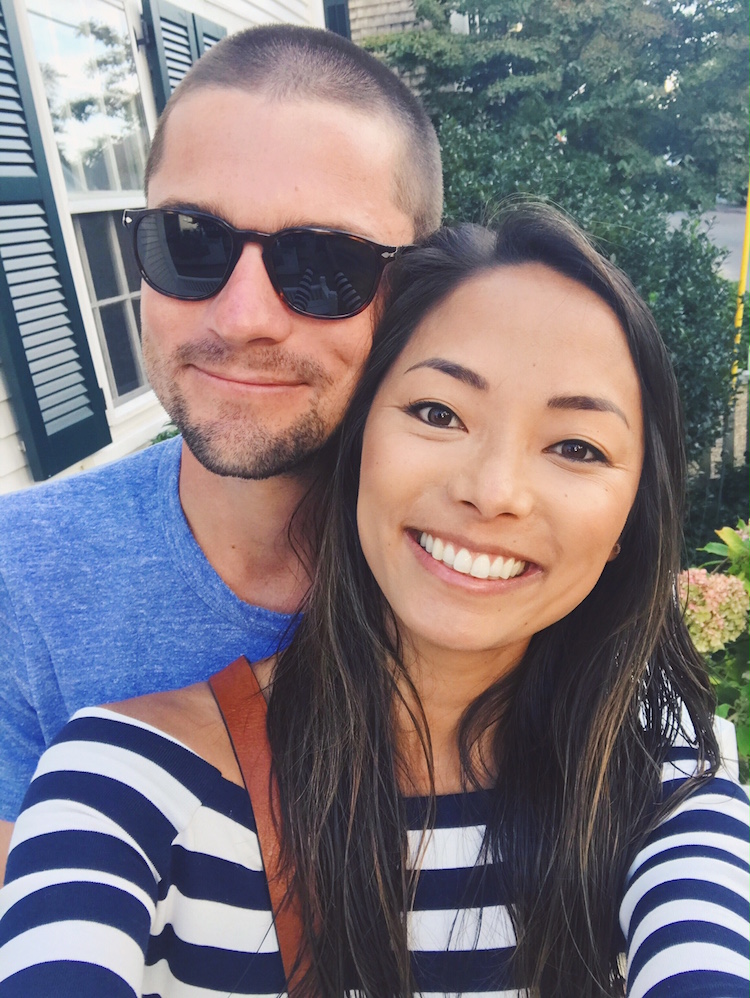 Last, but certainly not least we spent one weekend out in Martha's Vineyard. We usually go over the 4th of July but that was the weekend my family was here. We got really unlucky on the way there – the Seastreak ferry that you can take from Manhattan directly there is very convenient but can also be really rough if there's weather. The ride out was a little mis, but the weather cleared up and we had the most amazing beach day Saturday to make up for it. We had dinner at the Atlantic on Saturday night and then went out after. If you've never been to Martha's Vineyard you need to put it on your list! It's a little tricky to get to, but so worth it. I'm so grateful to get to spend time out there with MG and our friends and it was the perfect way to end our crazy summer.
That was our summer in a nutshell! What were the highlights of yours?