September 1, 2017
Endless Summer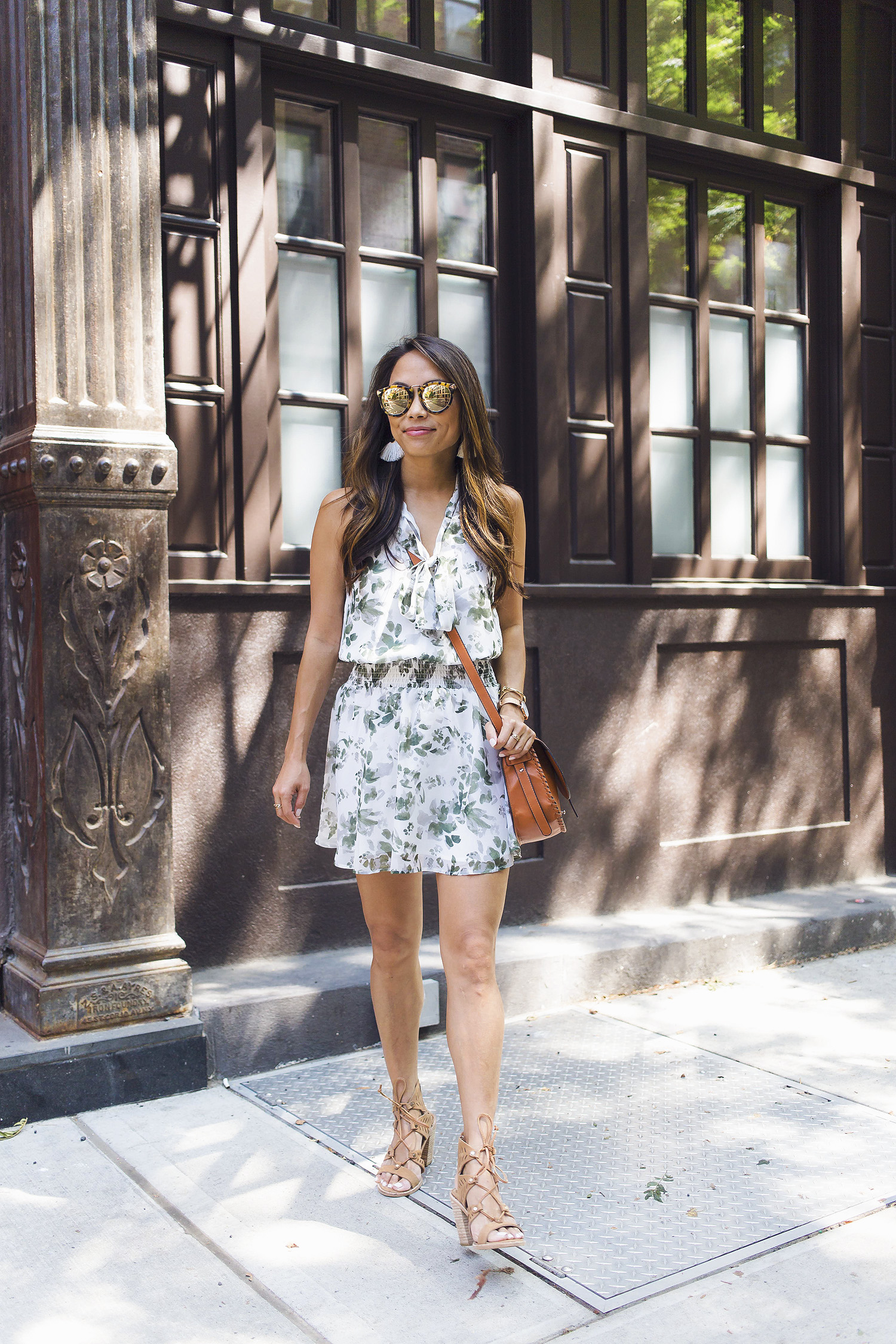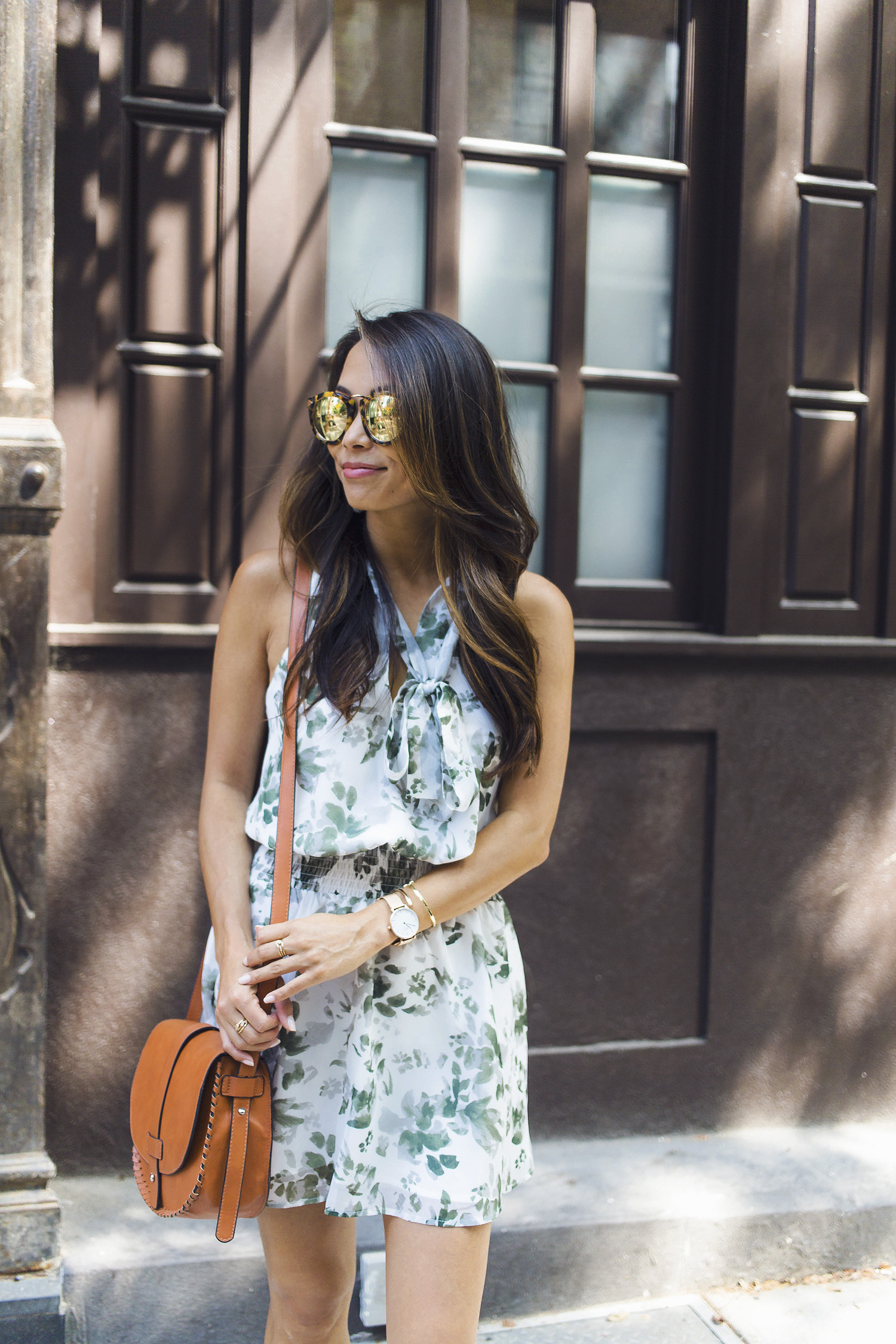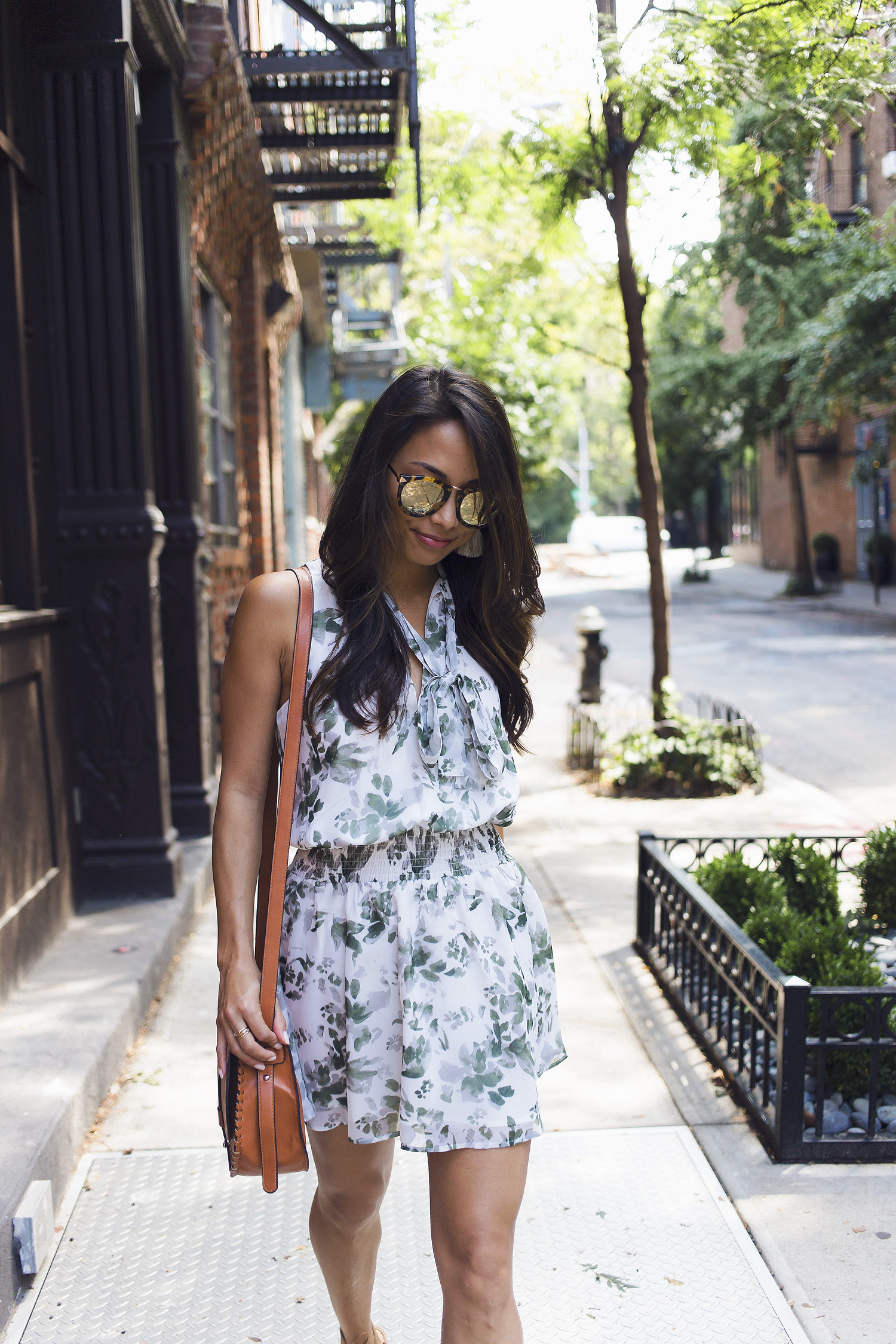 My love for summer is truly endless. It has always been my favorite season and I don't see that changing anytime soon.
Living in New York has completely changed how I feel about fall, and I've tried really hard over the last few years to embrace it and get more excited about it. But, it's always a little sad to put away summer dresses and shorts and know that eventually.. winter is coming.
I love the heat, not having to wear as many layers (I could never live in San Francisco!), and just walking outside on a warm sunny day. I picked up this dress in the middle of the summer because the style was perfect for my body type and I love smocked waist pieces. I was a little worried at first that it would have a short runway in terms of wear, but the greenery actually lends itself perfectly to being layered over for fall.
Whether it's a denim jacket (my go to) or some of the cardigans I shared in this post, you can easily layer on top of it and created a cozy, autumn look. I can already see myself pulling this out to pair with a long sweater over it and boots!
We had a really fun week – we had a birthday dinner on Tuesday night for our girl LT and then a Wednesday dinner with our friends at Sugarfish that was, as always, delicious. It's my favorite sushi restaurant in the city and will leave you thinking about the meal for days.
I'm off to a shorter than usual workday and an extra long weekend!
GET THE LOOK