March 29, 2017
Senteurs D'Orient Soap
I still remember the smell of the soap that my Grandmother used to use. She was a bar soap kind of lady and in turn so became my mom. I didn't use body wash until I was an adult and used to think it was so strange when I would spend the night at my friends' houses and I couldn't find it. I didn't know what to do!
In my first New York apartment, as nice as it was, I wouldn't have dreamed of sitting down for long, hot bath. Not only did it just seem gross to me but it was way too small (and I'm only 5'2″). Our new apartment has a beautiful bathroom and a full size tub that has been the perfect remedy for long winter days.
Whether you're pouring yourself a bubble bath with a glass or wine or a good book, there's something so detoxing and calming about taking a bath after a long day. One of my best friends introduced me to Senteurs D'Orient recently and I was so excited to learn more about the brand.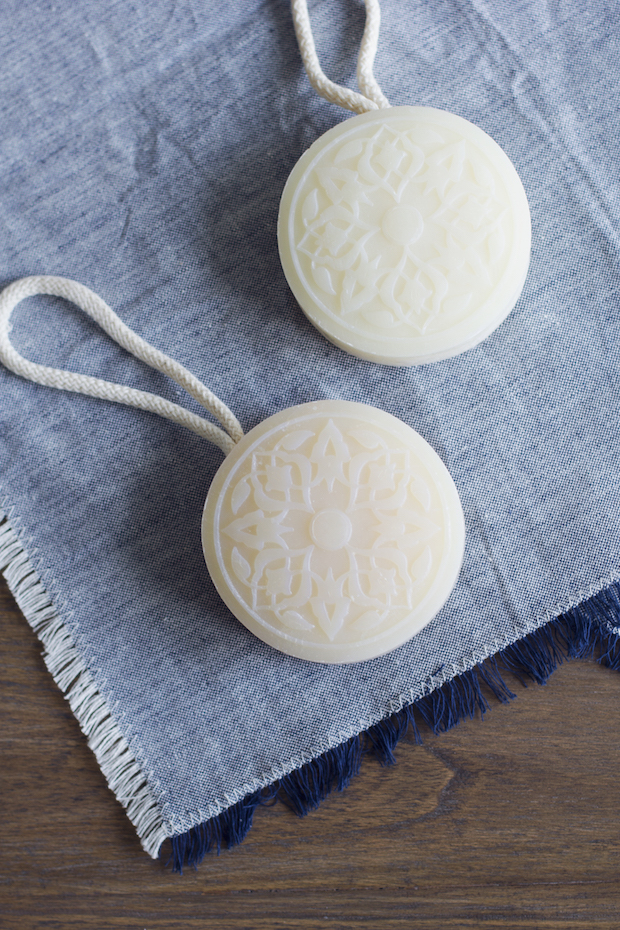 The soaps are made with essential oils, fine fragrance and moisturizing Olive oil, Vitamin E, and Shea butter leaving your skin feeling extra luxurious and like you just pampered yourself. The soaps were inspired by eastern bathing rituals and a mother-daughter duo that reminds me of my own mother who inspired me to enjoy the beauty of soaps as well. One of the most inspiring things about the brand is that it was founded by a woman and made for women. The company employs females in every role and supports the education of women and female empowerment.
So which ones are my favorite? I'm loving the Jasmine of Arabia for nights that I really want to relax and take my mind off of everything and I love Tuberose when I'm feeling more upbeat. They hang in our shower easily next to our loofahs thanks to the ropes that are attached (we don't have a soap dish, so it's so helpful!). If you have a guest bath or are traveling for an extended period of time and don't want to worry about bringing liquids try these individual soaps. They're so cute and easy to pack!
What about you – are you soap or body wash gals?
SHOP THE POST
Senteurs D'Orient Jasmine of Arabia Soap c/o • Senteurs D'Orient Tuberose Soap c/o