March 13, 2018
Investing In An Oversized Blazer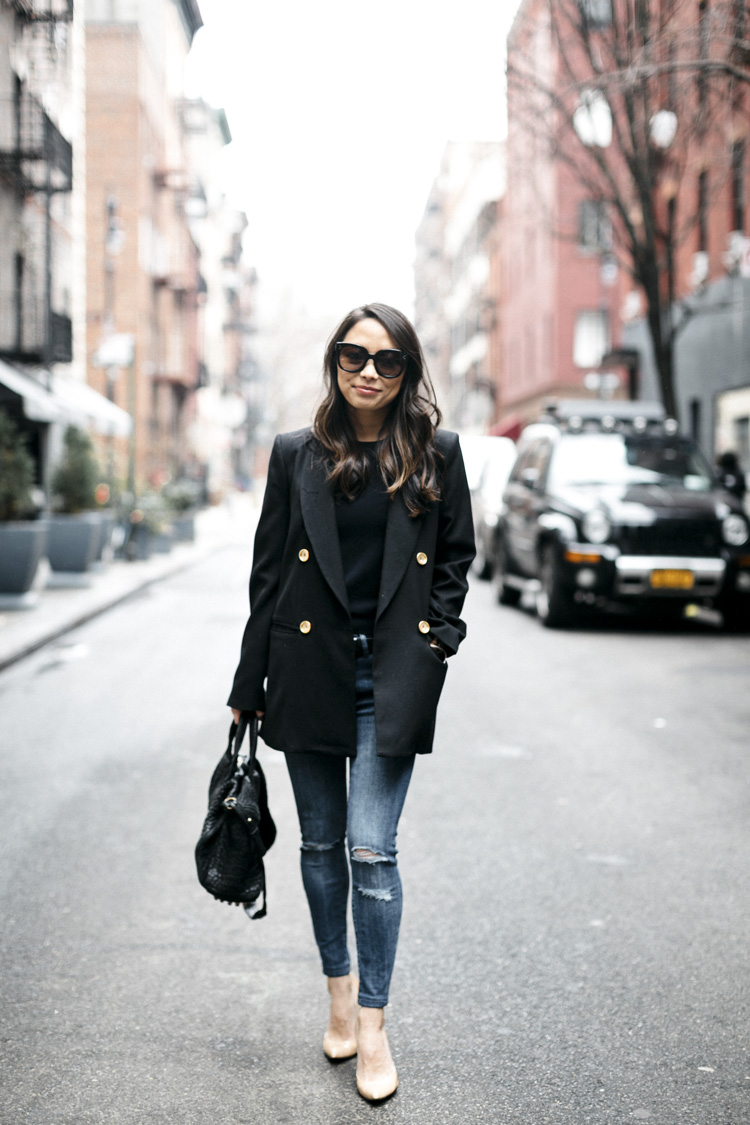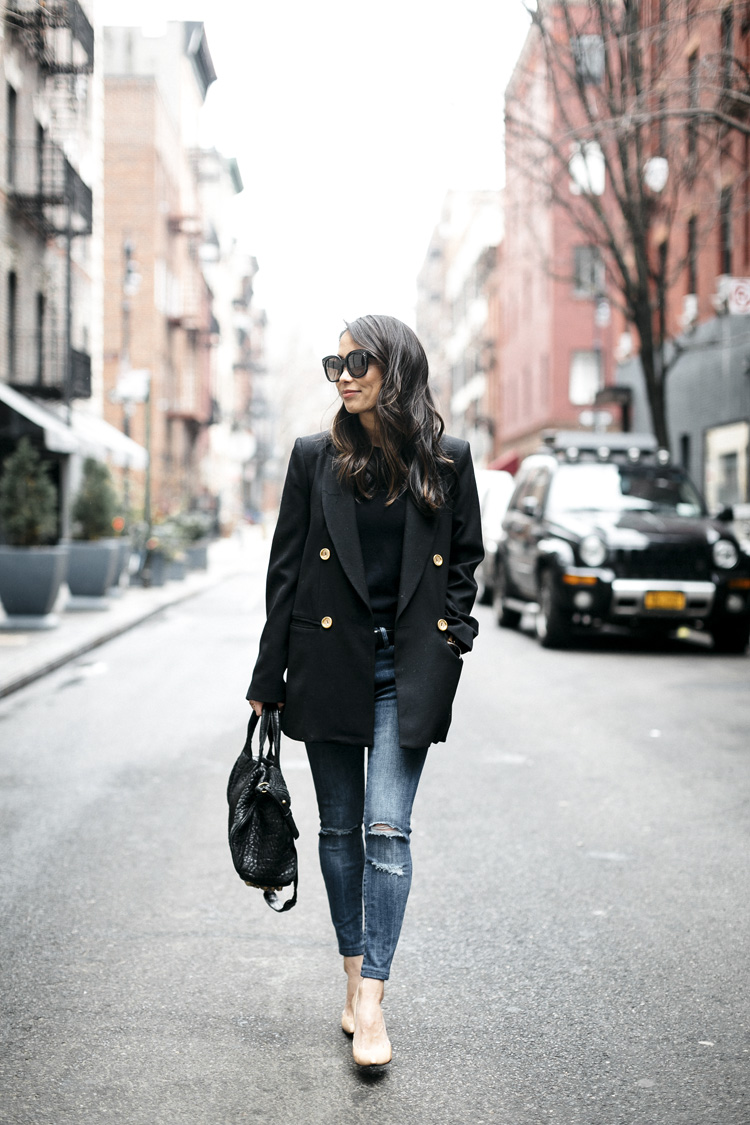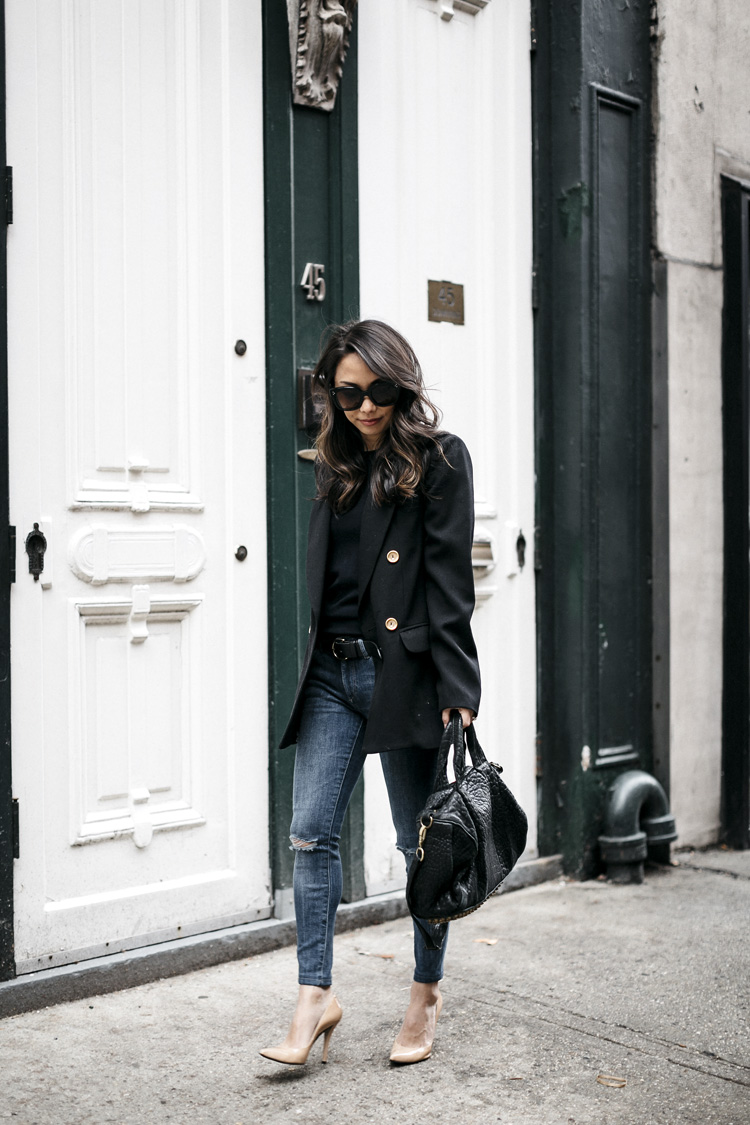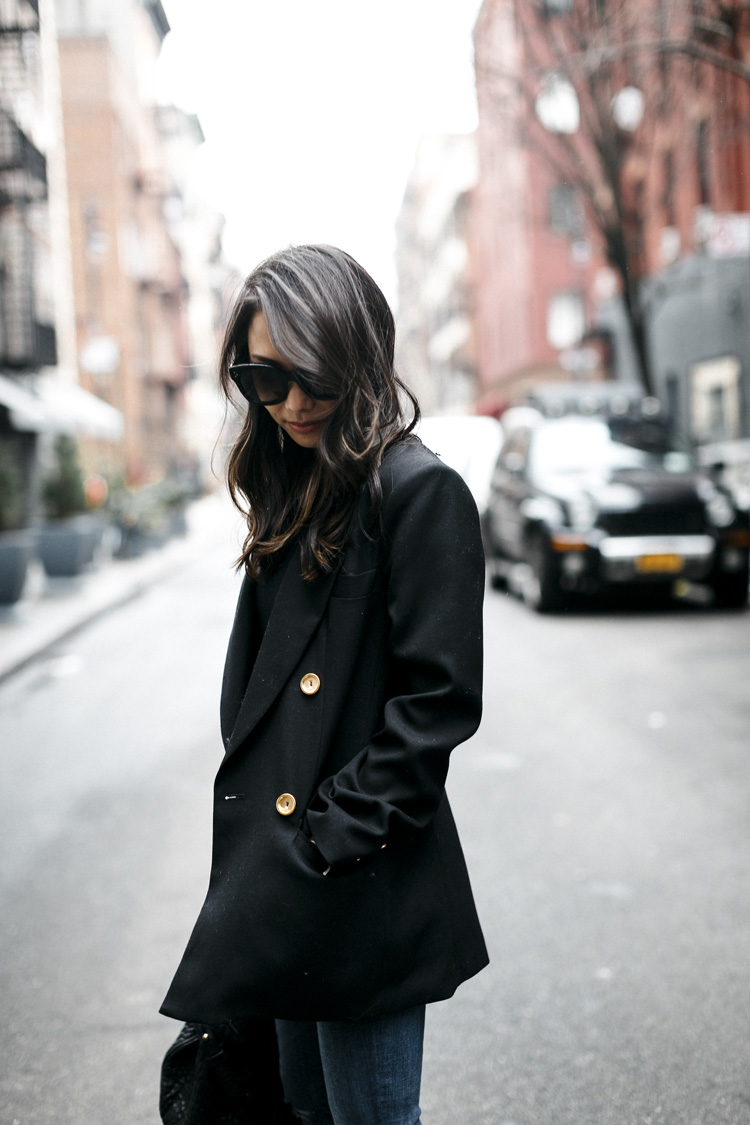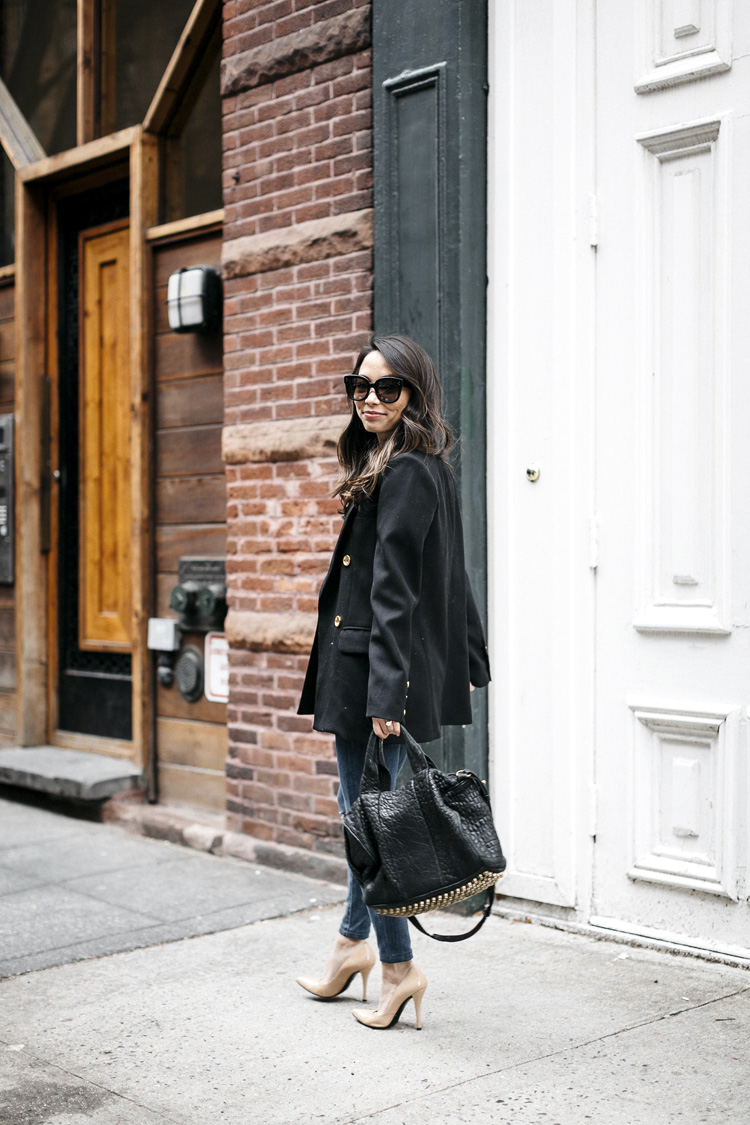 There are few things more chic than a classic blazer. About 5 years ago I scooped up a beautiful Helmut Lang blazer on a sale and never looked back. It was a decision and price tag beyond where I was at the time, but I figured it would come in handy in my late 20's.
In good news, I was right.
I haven't worn that staple in quite a while and realized that it was because it's a more fitted style that feels a bit too refined for my mood and our work environment most days. In the summer I love an oversized white linen blazer and realized that a black one would be no different all year-round. I finally caved on a Reformation version during a rare sale and have been equally as happy.
I would file this look under "how to dress up a pair of jeans", part two. It's a simple formula really and that's what I love about having a black blazer like this. You can easily throw this on over a slip dress, a pair of cutoff shorts, or a look like this with heels and you're out the door. It's kind of my default if I don't know what to wear.
Do you have a blazer that you love?
GET THE LOOK
Reformation blazer (similar) • DL1961 jeans • Heels • Celine sunglasses • Alexander Wang bag
Photos by Beckley Photo