March 9, 2015
Netural Tones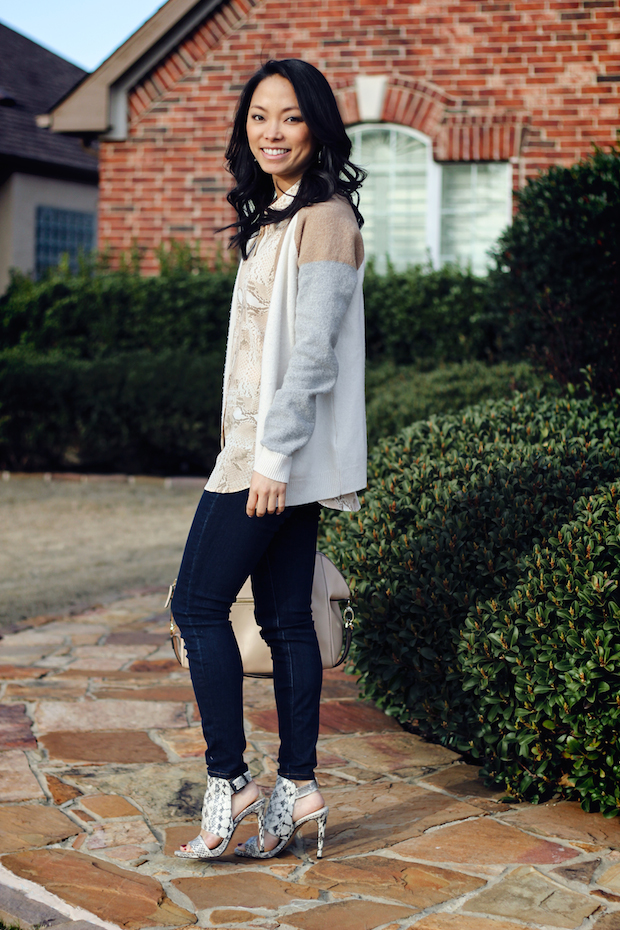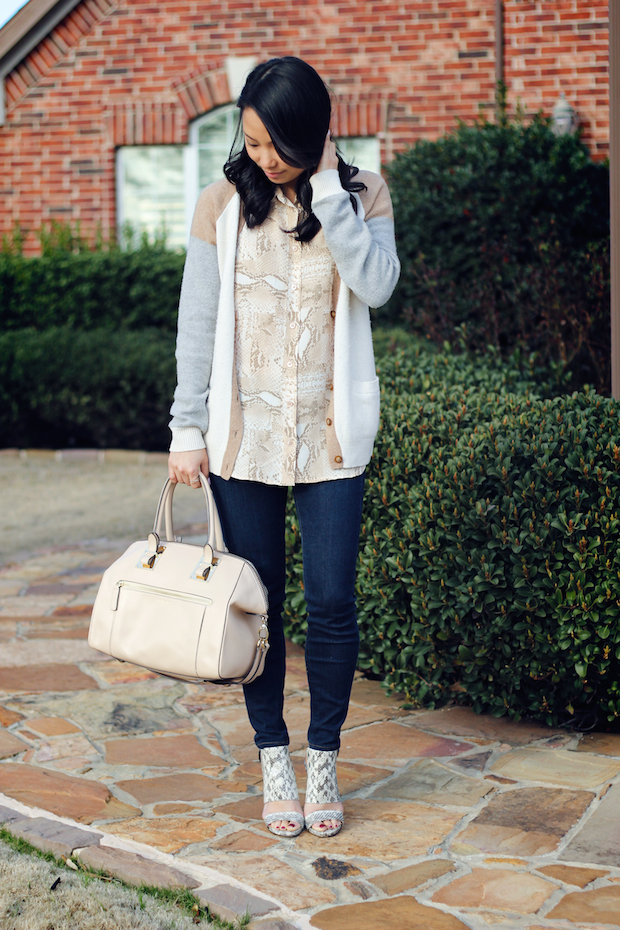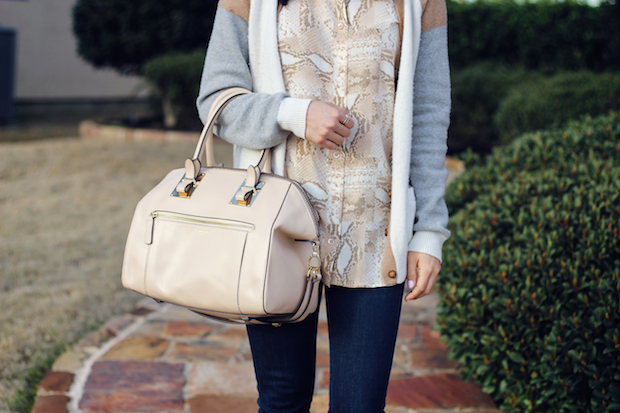 I'm a firm believer in the power of a pair of heels. You can be in an incredibly casual outfit, like this pair of easy jeans, top and grandpa sweater and throw on a pair of heels to instantly feel more dressed up and pulled together. It's every woman's secret weapon, and something I tend to pull out frequently.
I was back home a few weeks ago and usually never wear anything outside of jeans so that I can play with my little nephew easily (you know.. playing with trucks and dancing requires a lot of freedom of movement). We did a little shopping and then went to dinner, so I threw on these snakeskin heels to feel a little more ready and snapped these quick photos as the sun was setting with my momma. The golden light was beautiful and makes me appreciate the warm Texas sunsets so much!
You can't go wrong with neutral colors, pretty much ever. I tend to gravitate towards black but am trying to break the habit by building some staples in neutrals that are easy to pair with brighter colors come Spring. Tan, cream and white are my very best friends as of late!
I picked up this sweater last year at Madewell and have worn it so many times, I can't even tell you. If you're not in the grandpa sweater market, you need to be. Pair them with jeans if you're feeling casual or a skirt if you want to make it a little more flirty, a pair of sneakers and shorts if you're feeling sporty. They're great transitional pieces for this time of year.
This weekend was the turning point (fingers crossed) for us here in New York where we finally saw temperatures above the 40's and the sunshine that we've so desperately needed!
SHOP THE POST
SHIRT: Equipment blouse in snakeskin (via Neiman Marcus Last Call, similar here)  •  SWEATER: Madewell grandpa sweater  •  SHOES: Vince Camuto Fandy snakeskin heels c/o  •  JEANS: Madewell skinny skinny jeans c/o  •  BAG: Henri Bendel whitney satchel c/o