April 13, 2014
Luxe Silk Pants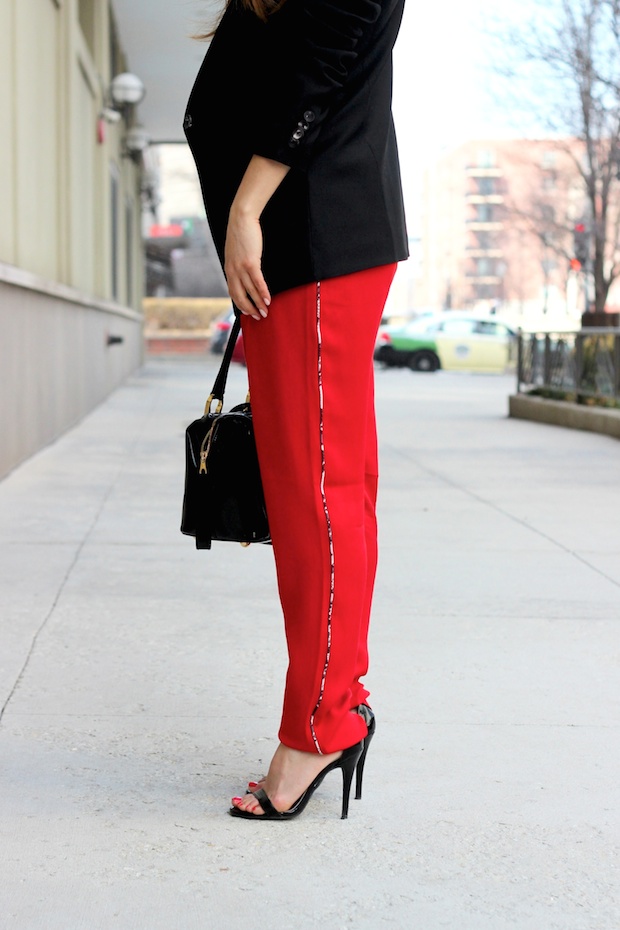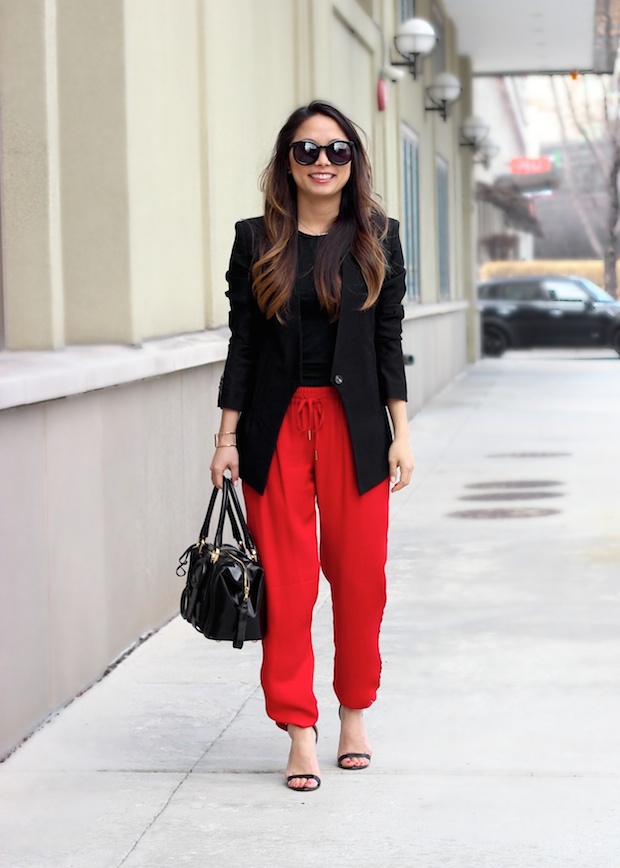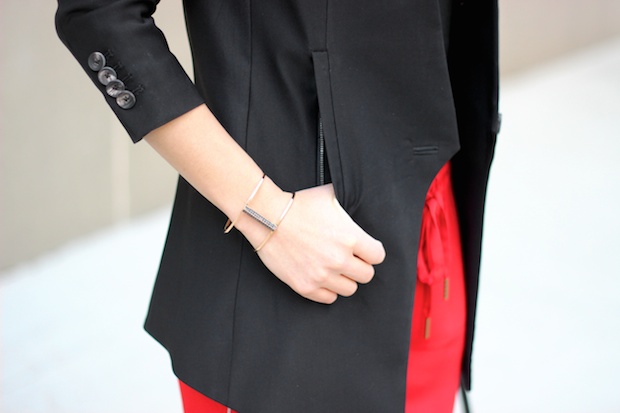 These silk Joie pants were a Neiman Marcus Last Call find that winter was desperately keeping me from! They've been hanging on the clothes rack in my room just taunting me.. "I'm so comfy, and snazzy casual".. you know how that goes when you have things that you can't wear just quite yet. I think as a petite I've strayed away from these types of pants in the past because I didn't think I could pull them off. Maybe I still can't, but I like them a lot and they were quite the steal, so add it to the list of things I decided to give a shot! There's also a really fun light floral version, darker floral version, and a check print pair. If you're looking for something a little more solid and spring-y there are linen ones too! I really liked how I could make them not engulf my short legs by pairing with ankle strap heels and kind of tucking them into the top strap a little. I always find that ankle strap heels somehow make my legs look longer, especially if I don't have pants on that cut at the ankle.
If you haven't heard, Henri Bendel launched a new 'Luxe' line of in house jewelry that's not only gorgeous, but a great price point and high quality. The stones are all semi-precious or Swarovksi crystals so they seem and look like real diamonds with pave settings like fine jewelry, but at prices ranging from $48 – $248. I've been wearing the bar stud earrings almost everyday and have gotten a ton of compliments on them already. They're small and simple but are a great swap for those of you who wear studs on a day to day basis. The Henri Bendel team was in town and celebrating the launch in Chicago last week as one of their first stops, so we were thrilled to be among the first to preview the collection. My favorite part though is that the cuffs fit me. I have really small wrists and it's very hard to find bracelets, but they are just right! I've decided it's the perfect line of jewelry if you're ever looking for a gift because it's a great price point and there's something for everyone's taste in this collection.
I went for a structured blazer to offset the silky silhouette of the pants and a really simple black t-shirt that I've had forever. There are more stories on the blazer and sunglasses (more crazy steal finds) but I'll save those for another day. We had our first "summer-like" day this weekend and it was SO nice! It's so funny how when the sun finally comes out and the weather seems to break, the entire city comes out of the woodworks and people forget what a terrible winter it has been. The patios were hopping and the streets were packed. My favorite part of the weekend was having a little brunch outside at a place called Little Market in Gold Coast followed by a 2.5 mile walk all the way home. It's also funny how in my adjustment to city life I've replaced driving time phone calls with walking time phone calls – equally as enjoyable but better exercise! :)
I hope you enjoyed your weekend, too! Leave me a comment if you've tried silk pants too and any other styles that you've found are great (especially for shorter legs)!
P.S. – Henri Bendel is coincidentally having 20% Off for Friends Family right now on $150+ with the code "SPRINGFF" so if you're looking to order some of the Luxe pieces now is the time to do it!
SHOP THE LOOK
Helmut Lang blazer (similar, less expensive version)  •  Joie 'Sayla B' silk blend pants (similar)  •  Steve Madden heels (via DIY)  •  Vintage Balenciaga bag  •  Henri Bendel bar cuff and bar stud earrings (c/o)  •  Karen Walker Super Duper sunglasses
Photos by Mary Graves Photography