November 1, 2011
Texas Bred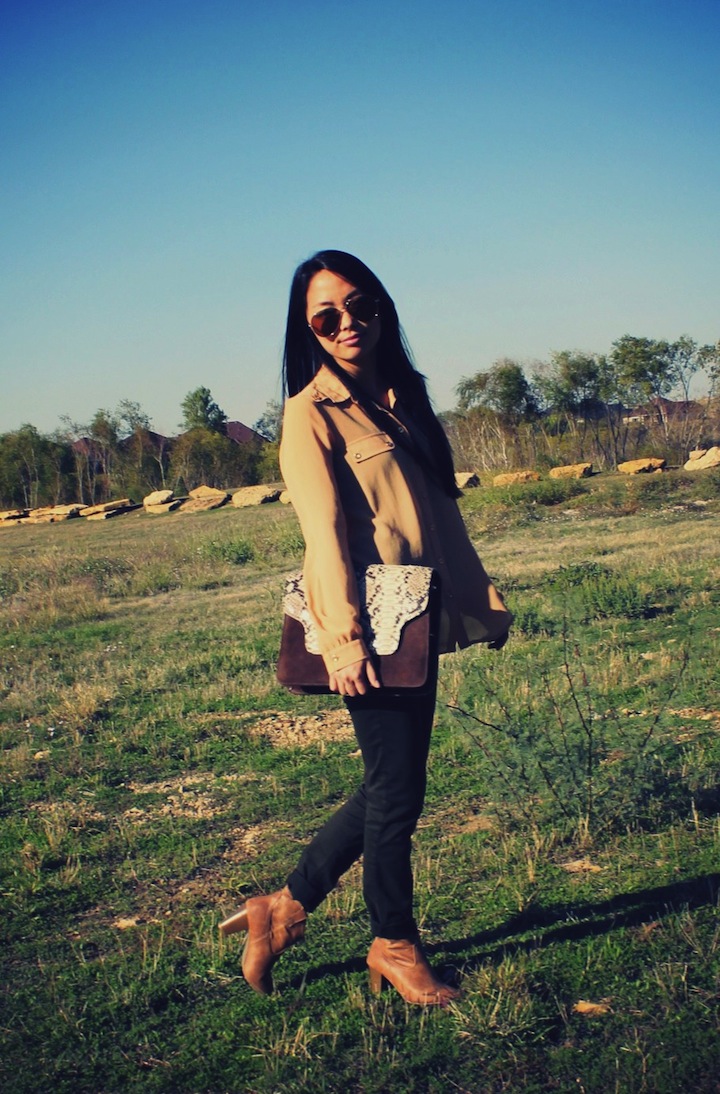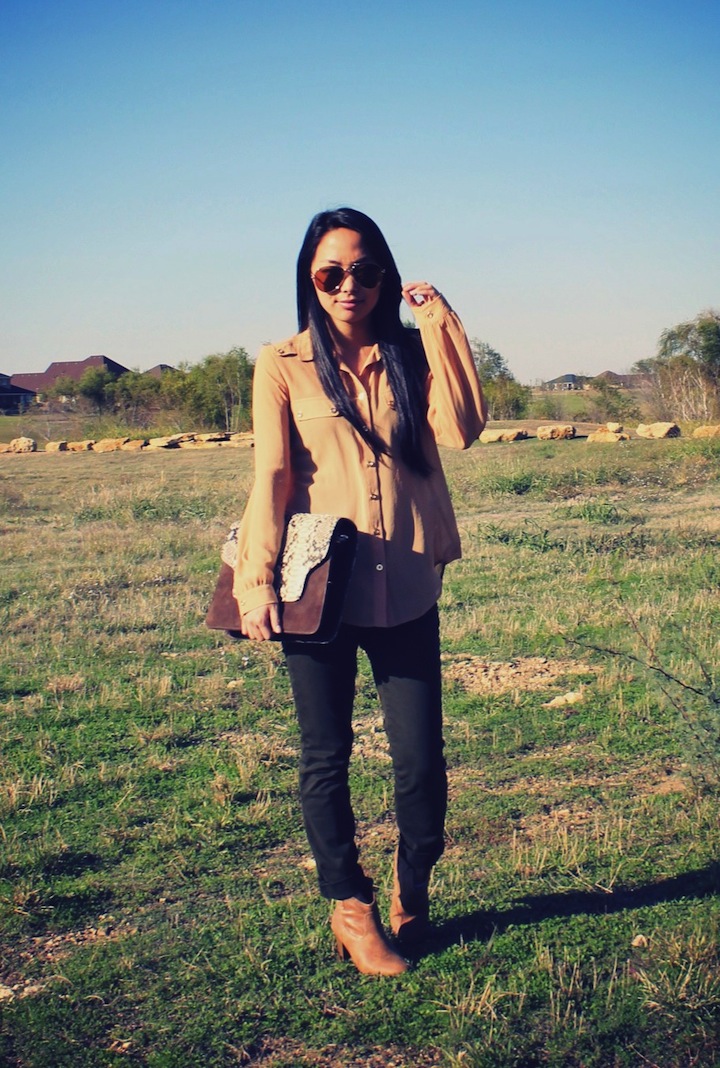 J Brand jeans (c/o)Â  |Â  Topshop blouse (similar)Â  |Â  Emm Kuo Westbourne Grove python satchel (c/o borrowed)Â  |Â  Old Navy booties (a size too big but with inserts they fit perfectly.. #petitefeetproblems)Â  |Â  Forever 21 aviators
A huge thanks to J Brand & City Year for these amazing green skinnies. They're my new favorite pair of jeans – super soft and they fit like a glove. For every J Brand exclusive color sold, 100% of the net proceeds will be donated to City Year in their efforts of preventing high school dropouts. Head on over to their site in the link above to purchase yours to help out & check out this video on how to style them as well!
Also, how amazing is the python satchel above by Emm Kuo? It has the perfect pop of print and is large enough to hold all of your goodies, but can be carried as an oversized clutch or on the shoulder. You may see this beauty on the likes of Whitney Port & others, so thank you Emm for sending it over for the post!
So the big news is in: I'M MOVING TO CHICAGO!!!!!!!!!
I'm ecstatic – I have heard nothing but amazing things about the Windy City and am ready to go explore it for myself. With every new beginning there is inevitably change. That is just a part of life. I've been doing my best in these last days before I leave to get everything taken care of & to soak up as much time as possible with family and friends. In times of change you realize who and what is really important and it is definitely humbling. I'm so thankful for everyone in my life who has and does support me, and especially my readers who keep coming back and enjoy what I'm doing. I'm excited for this new adventure! I'll be bringing you the best of Chicago (and of course there will still be adventures). I hope everyone had a wonderful Halloween weekend – what were the best costumes that you saw?! More to come soon (especially on my whirlwind weekend in Paris), xo!