August 24, 2017
Our Sofa + A $500 Giveaway!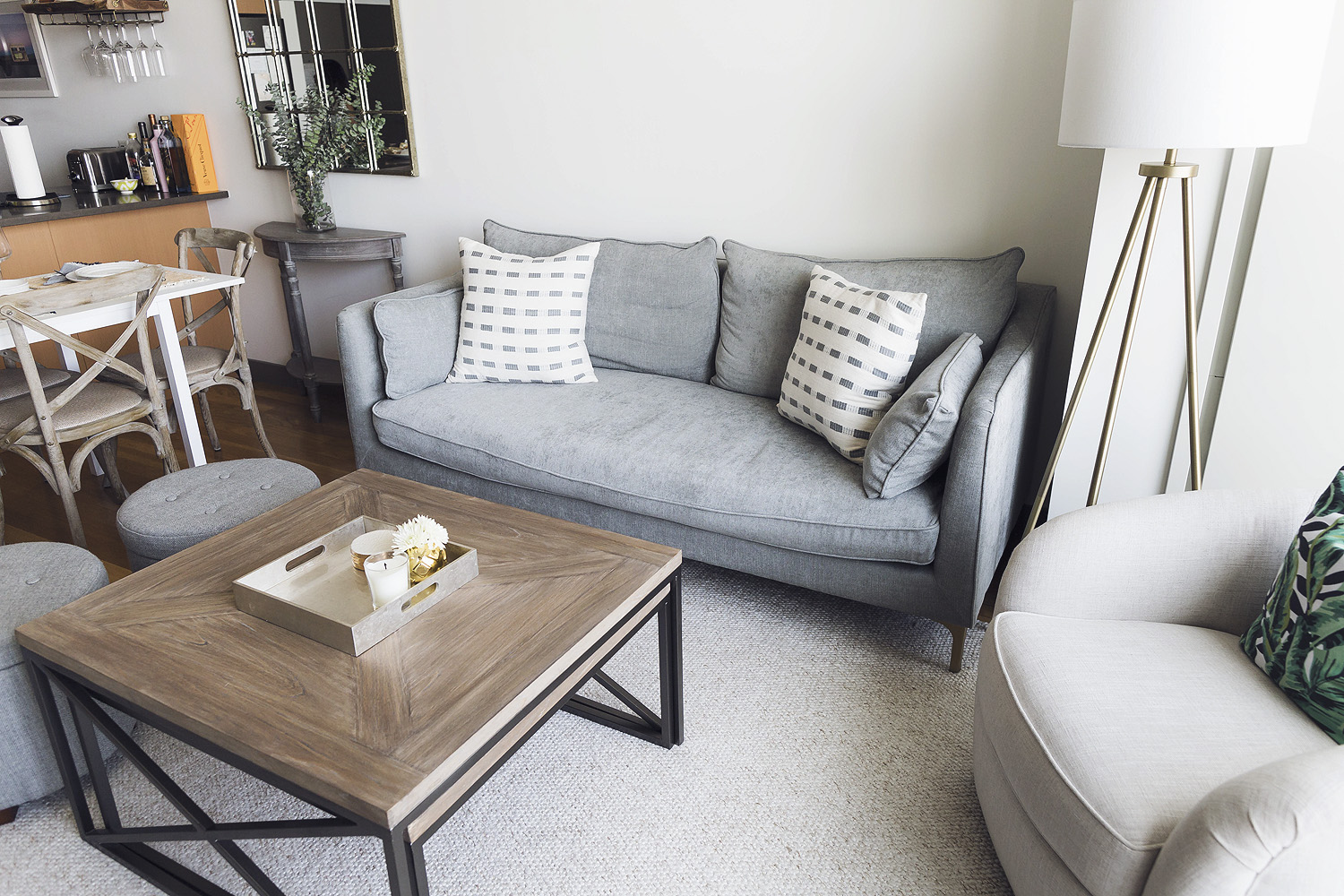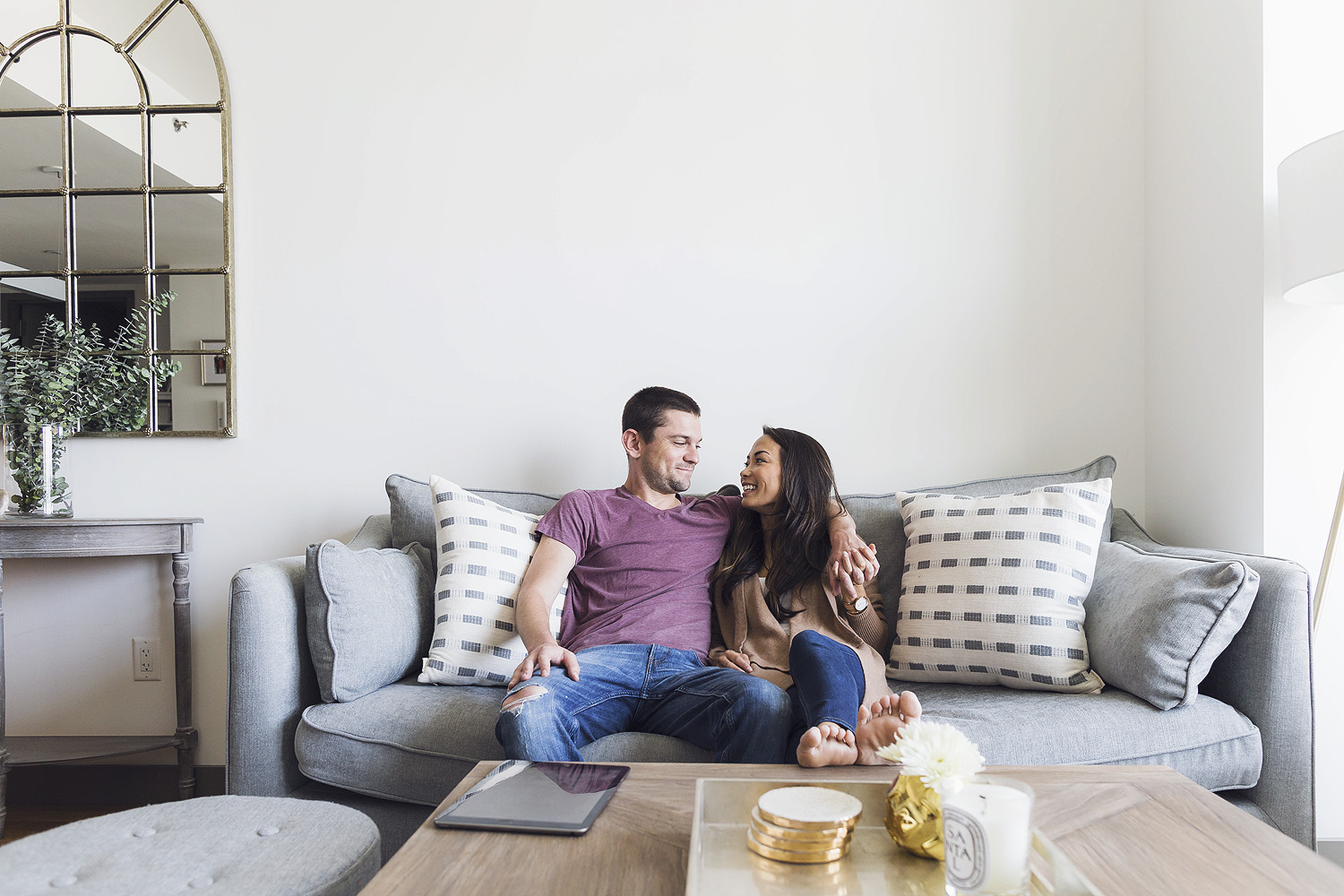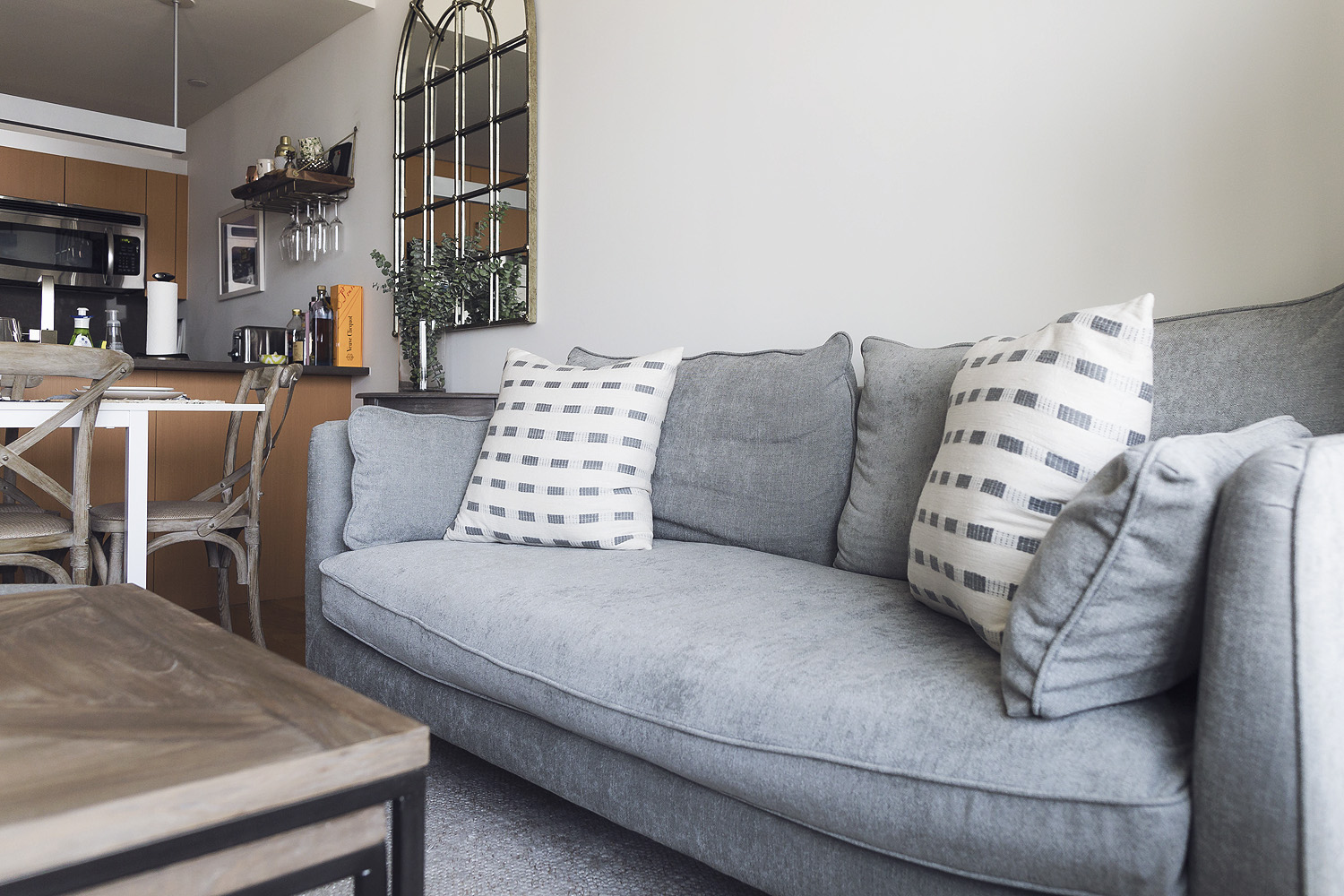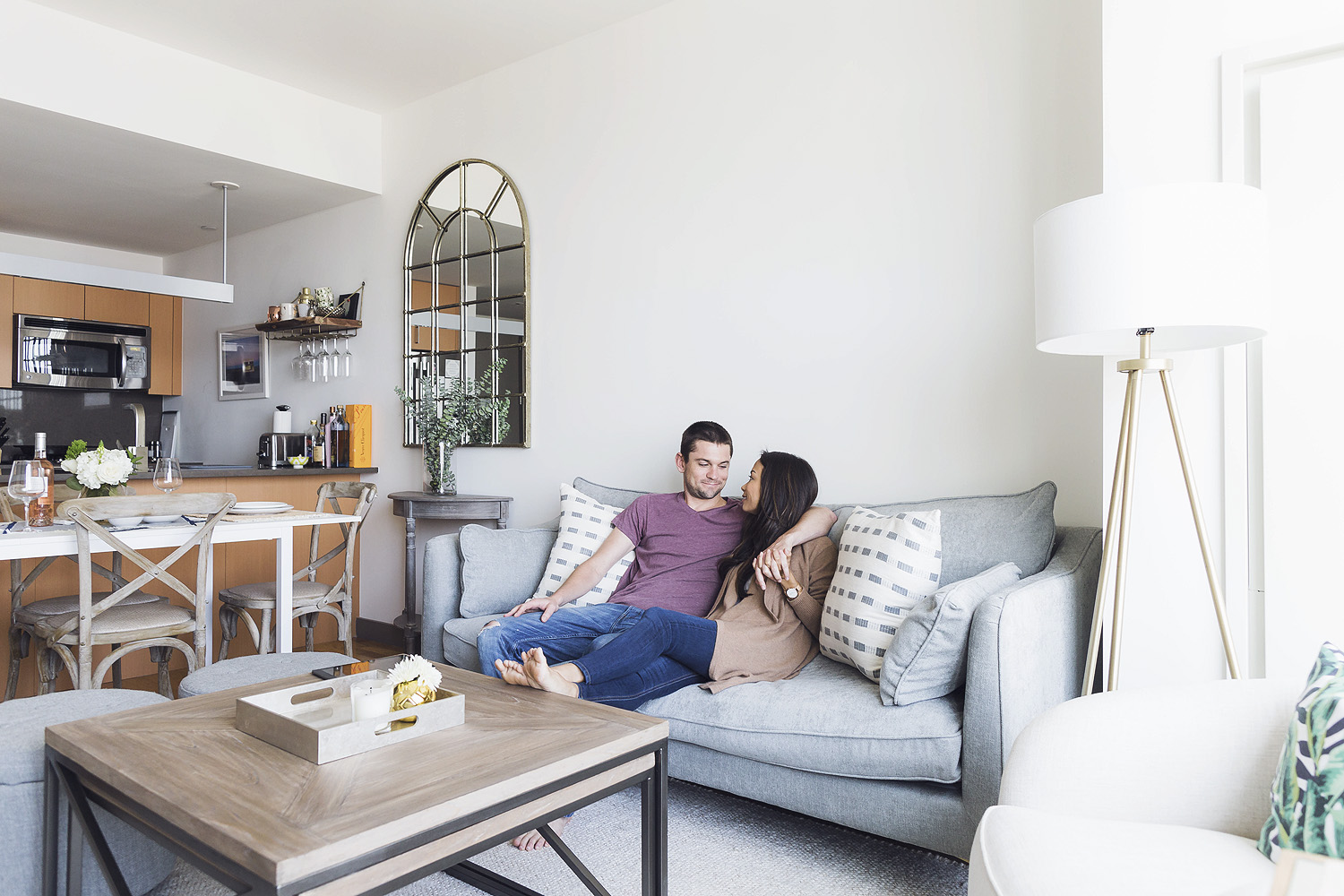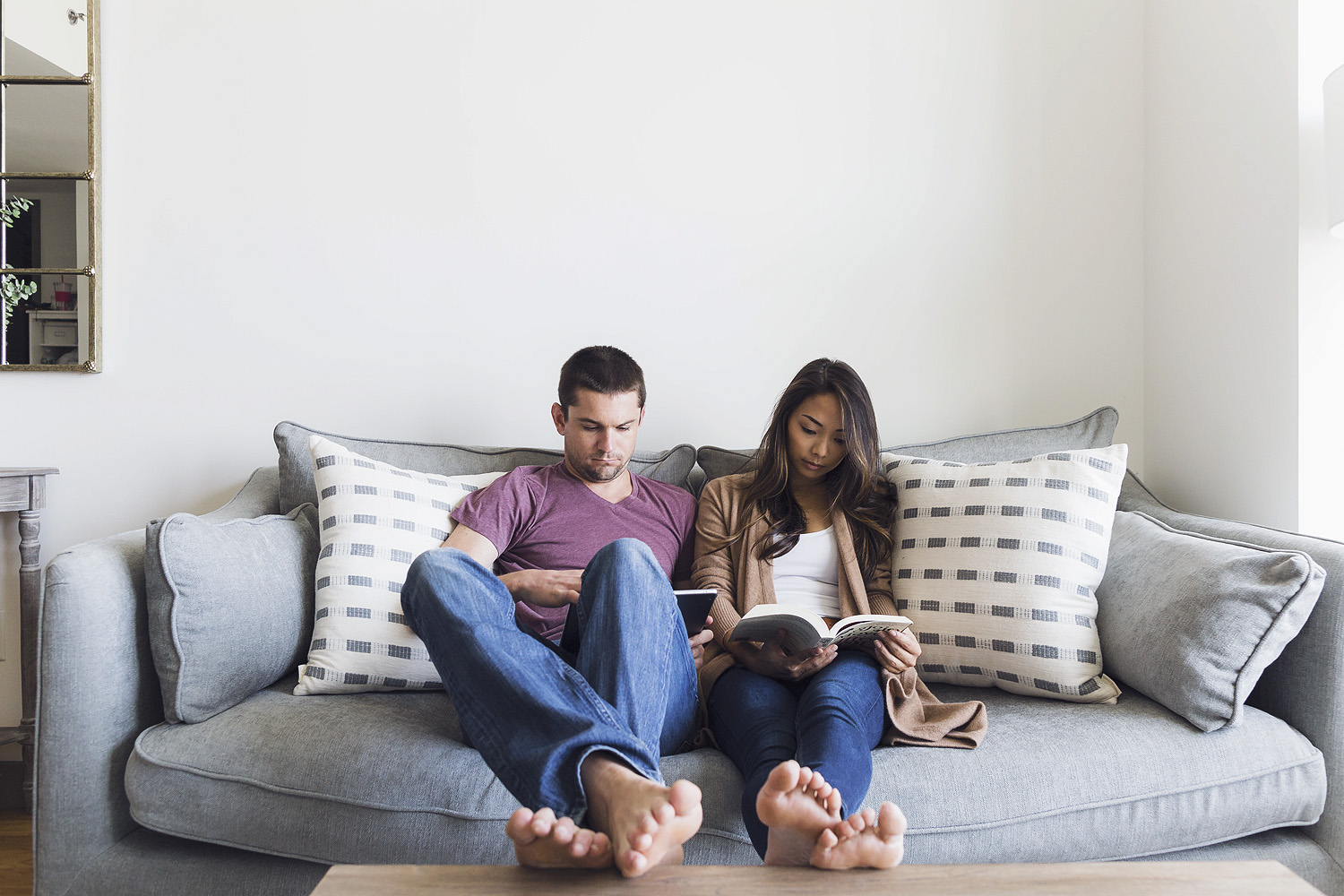 Decorating our apartment has been both so much fun and so challenging at the same time. As someone who had never had a chance to decorate a space really before in her adult life, I wanted to make sure that we took our time and made choices that we'd be happy with years from now. Moving into our first place together was by far the highlight of last year and we've learned so much in the process.
The very first thing that we decided to look for was a couch. There are certain people who just have an eye for interiors and Danielle is one of them. I had heard of Interior Define through her blog and her experience was so amazing that she collaborated with them with The Everygirl, so I was curious to explore and learn more about them.
We knew that this would be the anchor of the entire room – literally every other furniture and décor decision would revolve around this one piece. We also knew that it was something we were going to spend a ton of time on and around and we wanted to love it. After seeing that the prices of "off the rack" couches at other furniture stores were pretty steep in terms of price and not even close to the right dimensions for our place, we realized that Interior Define was the perfect solution for us.
We had a very specific length of couch that we wanted – I was set on creating a dining space and that presented a unique challenge for us. Basically the longest length that we could allow and also fit a dining room table was 79". Try finding a 79" couch is not easy! One of the main reasons we wanted to work with Interior Define was because they make it easy to customize the length, style and fabric all to your liking.
I've shared with you guys the process of us choosing a style and a fabric – with the swatches it's so seamless and really helps you imagine it in person. We hit order (we chose the Caitlin in plush sateen) and sat back to wait for her to arrive!
While the main difference in going this custom route is that you won't get your couch immediately, the long term benefits of having something that is exactly what you want are worth the wait. We came up with some temporary seating and truth be told, we weren't ready to finish the space at all for months after it arrived. The other incredible part of the process is that I/D includes free white glove delivery with your order. That means the couch gets delivered right into your apartment exactly where you want it. Speaking as a New Yorker, that was huge for us!
Our Caitlin sofa arrived and we absolutely love it! We spend so much time after work hanging out together at home reading, working, or just catching up on our favorite shows.
We finally got our pillows recently (thanks again for voting!) and with our swivel chairs and coffee table our living room is complete. We love spending time at home especially after a long day and our couch is the standout piece in the room.
I'm excited to share that I've teamed up with Interior Define to give one lucky reader $500 towards a couch of their own! We are so thrilled to have one of you guys enjoy the I/D experience!
$500 GIVEAWAY: ENTER TO WIN!
Check out Interior Define's Showrooms if you live in any of the following cities!
​Austin •  Chicago (Lincoln Park)  •  New York (SoHo)  •  LA – Coming Soon!
GET THE LOOK
A huge thank you to Interior Define for their help and generosity in partnering in this post!