December 15, 2013
Drybar Invades Chicago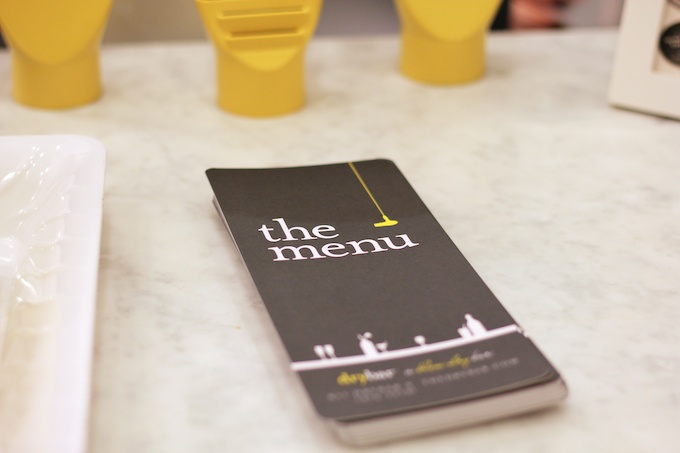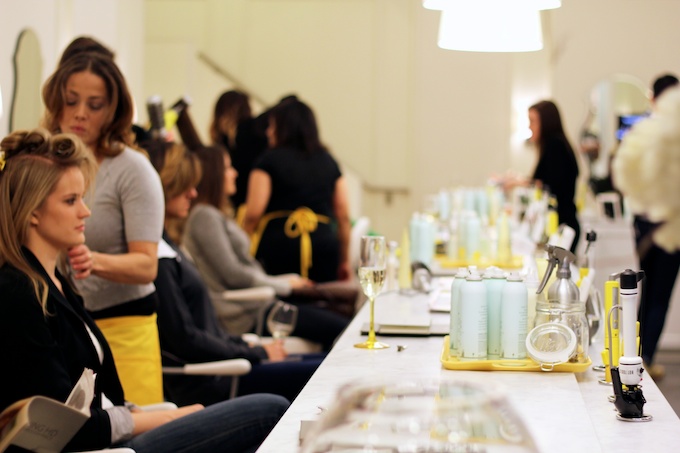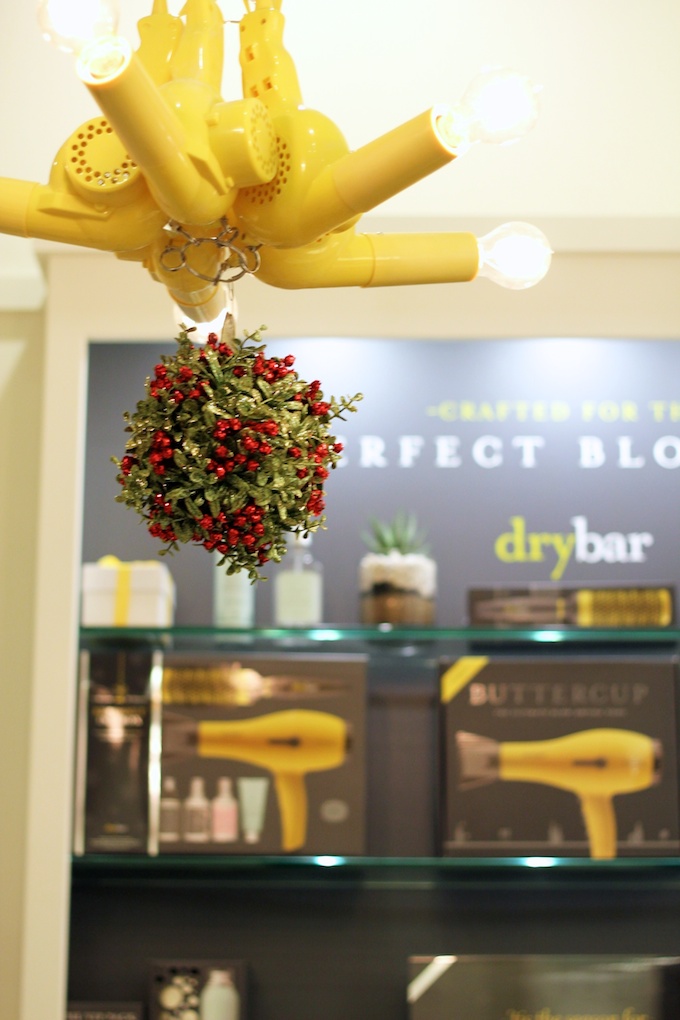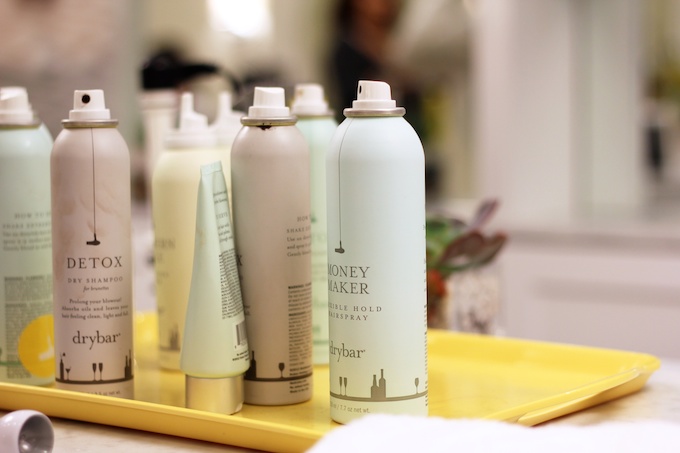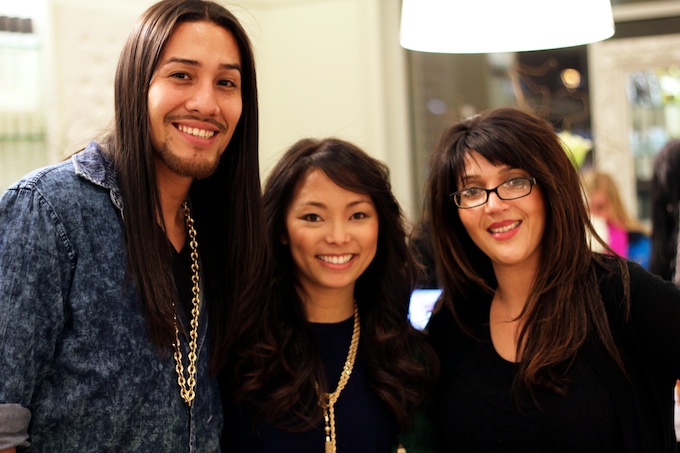 Style: Mai Tai & Southern Comfort (c/o)
The day I saw that yellow hairdryer and logo pop up at North and Clybourn I couldn't contain my excitement. Now a household name, Drybar has not only changed the blowout game but they've also launched a line of products and styling tools to send you home with the ability to turn your bathroom into your own blowout station.
I had a chance to try out some of the products, and I was sold on the Dry Shampoo for Brunettes – I'm so excited to start trying it out!
I had the opportunity to get some behind the scenes scoop from the founder, Alli Webb and couldn't be more excited to share with you!
1. So I used to teach myself how to do hair on my dolls and I had a book about french braiding, and I literally would sit in my bathroom until I figured out how to do it on myself. How and when did you become fascinated with hair? 
[Alli]  I love your tenacity! I mutilated some Barbie hair in my time too. But I mostly practiced on myself. My mom to used to blow out my hair all the time when I was a little girl. Even then, I was so much happier when I my hair was straight and smooth. I spent endless hours in my bathroom desperately trying to tame my frizzy curls. So I think it's safe to say I have been pretty much obsessed with my hair for as long as I have had hair!
 2. Teach us something that the average girl probably doesn't know about hair and blowouts or your ah-ha moment when you learned something when creating Drybar about hair that made you say "whoa.. game changer." 
[Alli] Â Learning to get curl with a brush (as opposed to a curling iron) I only picked up this technique a few years ago, but boy does it make a difference. Hair has memory, so when you manipulate your hair while its wet to curl or form around a round, ceramic brush – the curl will stay much better intact than if you blow dry your hair straight then use an iron, it tends to fall easier. The key is to have the right brush, which is exactly why we designed our Half and Full Pint brushes to really help our clients get great curl and volume.
3. If you had to wear the same style everyday for the rest of your life, which blow-dry style on the menu would you choose?
[Alli] Â Mai-Tai (messy beach hair) all day long. It goes with every outfit and works for almost any event, from super casual to super fancy.
4. What was the most surreal moment you've had to date? Â 
[Alli] Â There have been a lot, but a moment that really stands out is when we first started taking appointments online (before Brentwood opened) About a week before we opened, Daily Candy sent out an editorial piece about us, and with in minutes of it running, appointments started pouring in. We opened to a completely full house. Id never seen anything like it. I think opening day, in 2010 we knew we were on to something and it felt amazing – my brother, Michael, Cam, my husband and Sarah, my sister in law were all balling that day (happy tears as my son would say) It was a pretty magical day that I will never forget. Oh, and sitting down with Katie Couric for an interview was pretty surreal too.
5. The dream you started building in Brentwood… did you ever think it become the national phenomenon that it is? 
[Alli] Â Absolutely not. Brentwood was always meant to be my one little shop. I am completely humbled by the the response woman have had to Drybar, and the success we have seen, but most of all that we are employing almost 2,000 of the most amazing and creative people I've ever met. It's really such a big, fun, happy family at Drybar! I feel so crazy lucky to be doing what I love and being able to work side by side with my brother and my husband, my best friends. Somebody pinch me!
6. When you were 20, what did you think you would be doing? What other females in the workplace did you look up to?s
[Alli]  I was a "late bloomer" as my family affectionally likes to say. I bounced around a lot in my twenties trying to find my thing… Hair has always been my passion, I just needed to find my own spin on it. There are so many amazing woman out there that I whole-heartily admire and who inspire me all the time. Jenna Lyons, Wendy Zominer, Janet Gurwitch, Marisa Mayer, Maria Shriver, Jen Meyer, and of course my mom who taught me all the really valuable lessons in life.
>> GIVEAWAY <<
Thanks to Alli and the Drybar team, we're giving away 3 FREE BLOWOUTS in honor of the new opening in Chicago. These are valid at any Drybar location. All you have to do is be an insta-follower of mine and LIKE & comment one of the Drybar photos on my Instagram by Friday, 12/20 and you're entered. For extra entries you can like the Facebook page, too!
 SHOP THE POST: