August 1, 2017
Day To Night Travel Outfit
A few weeks ago we were headed to Chicago on a Thursday night – our flight landed around 7:45 and we had an 8:45 p.m. reservation at my absolute favorite restaurant. I was really excited to take MG there for the first time and kick off his first night in Chicago. I really wanted to wear something comfortable that would be easy to travel in, but that could be dressed up easily for our date night.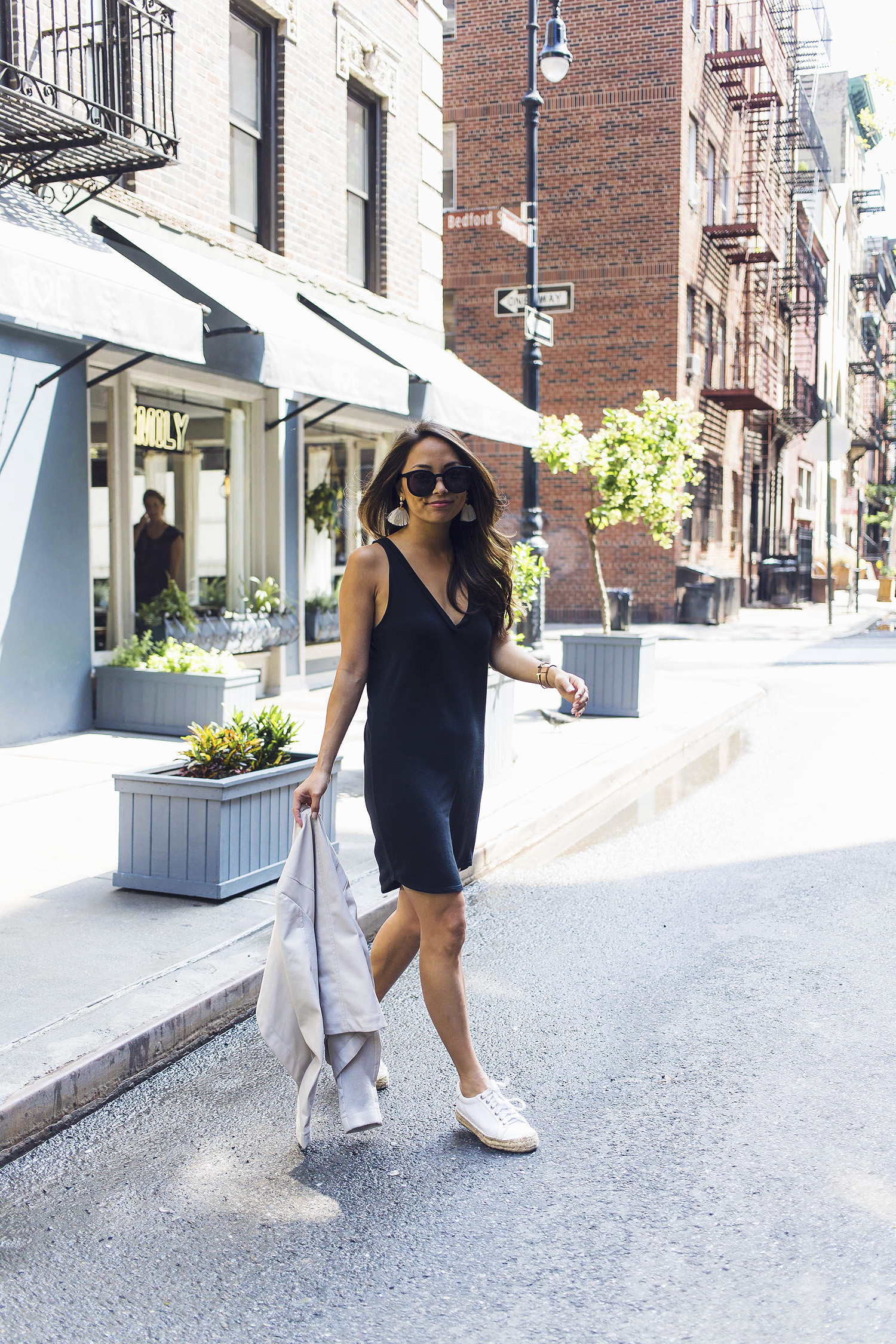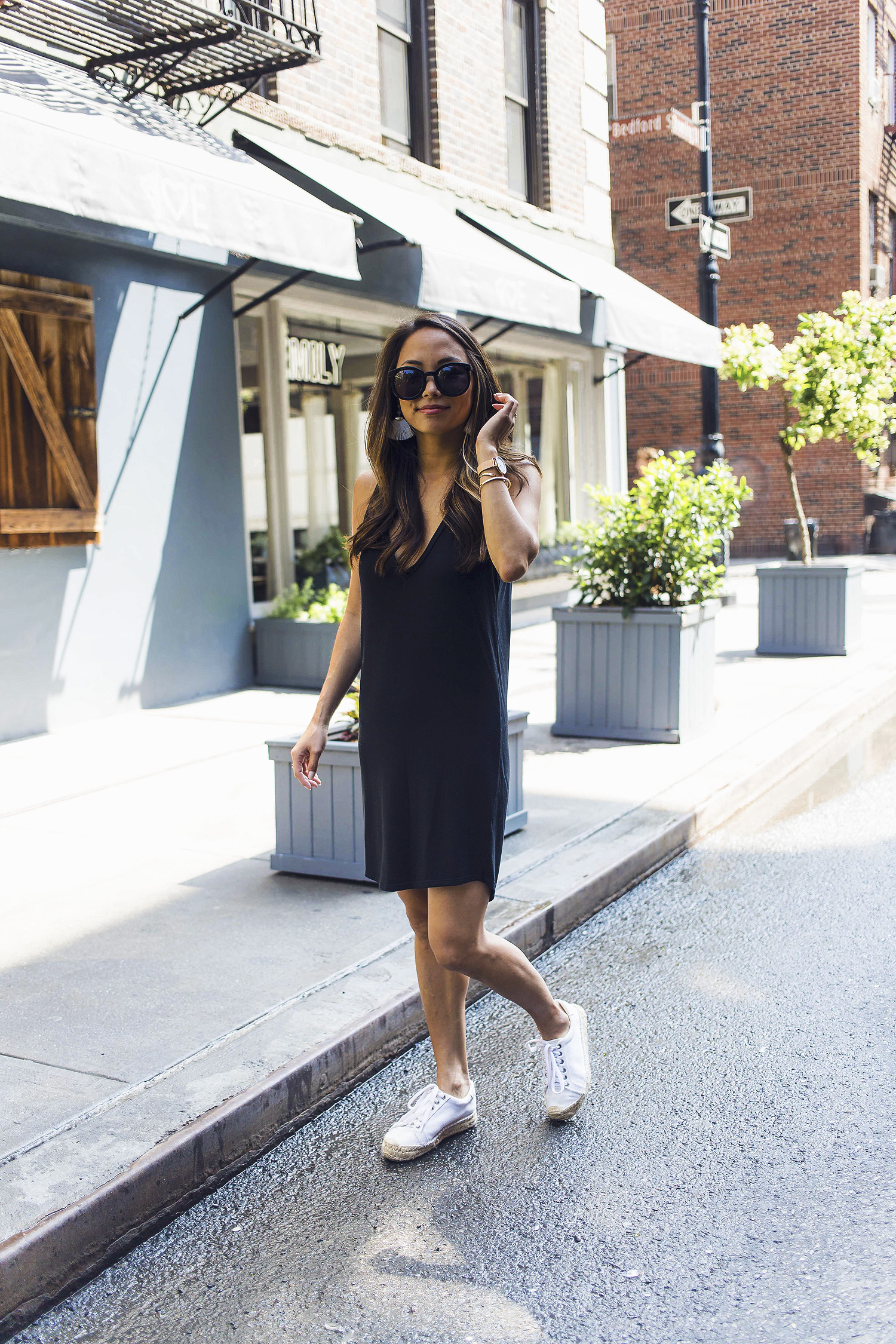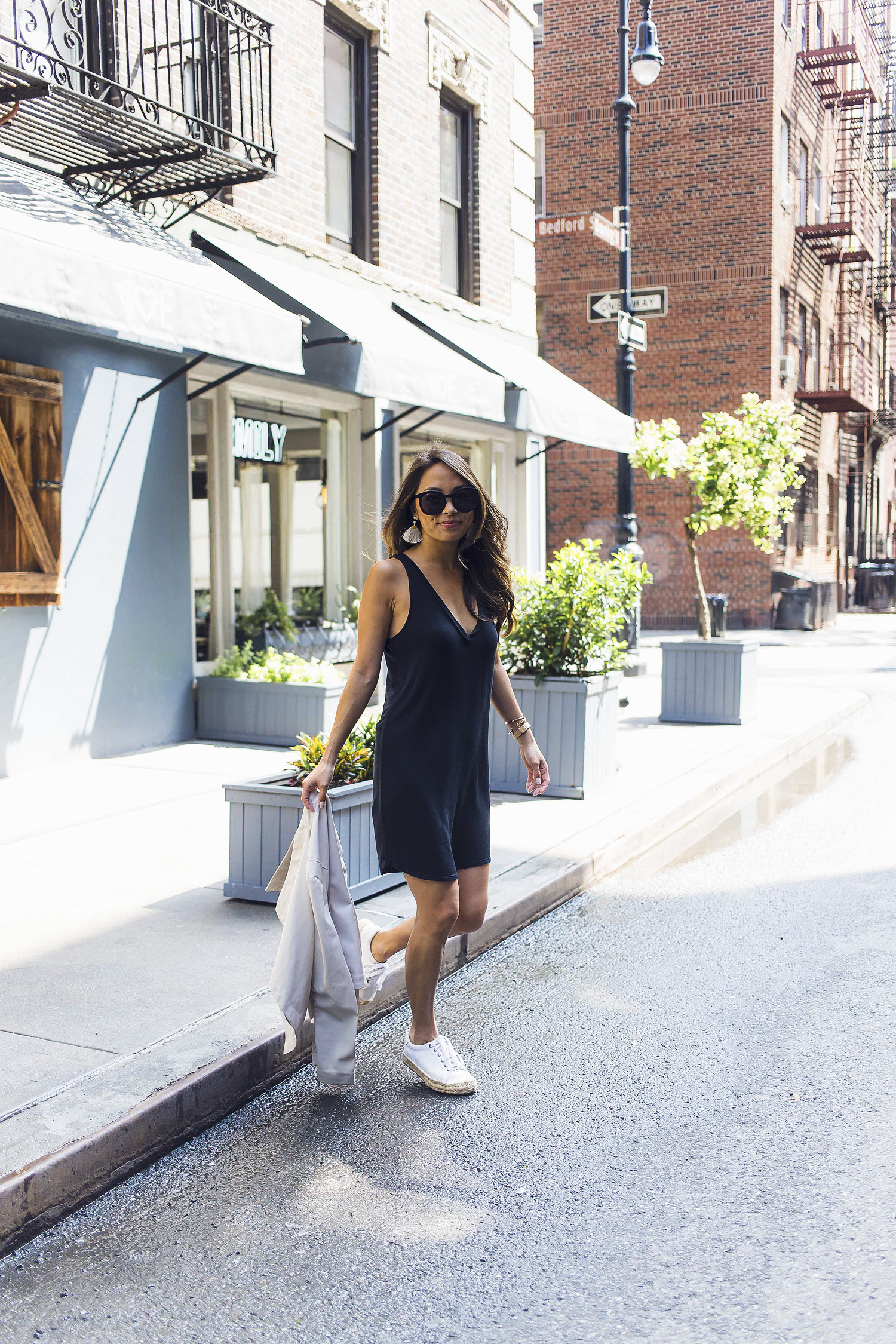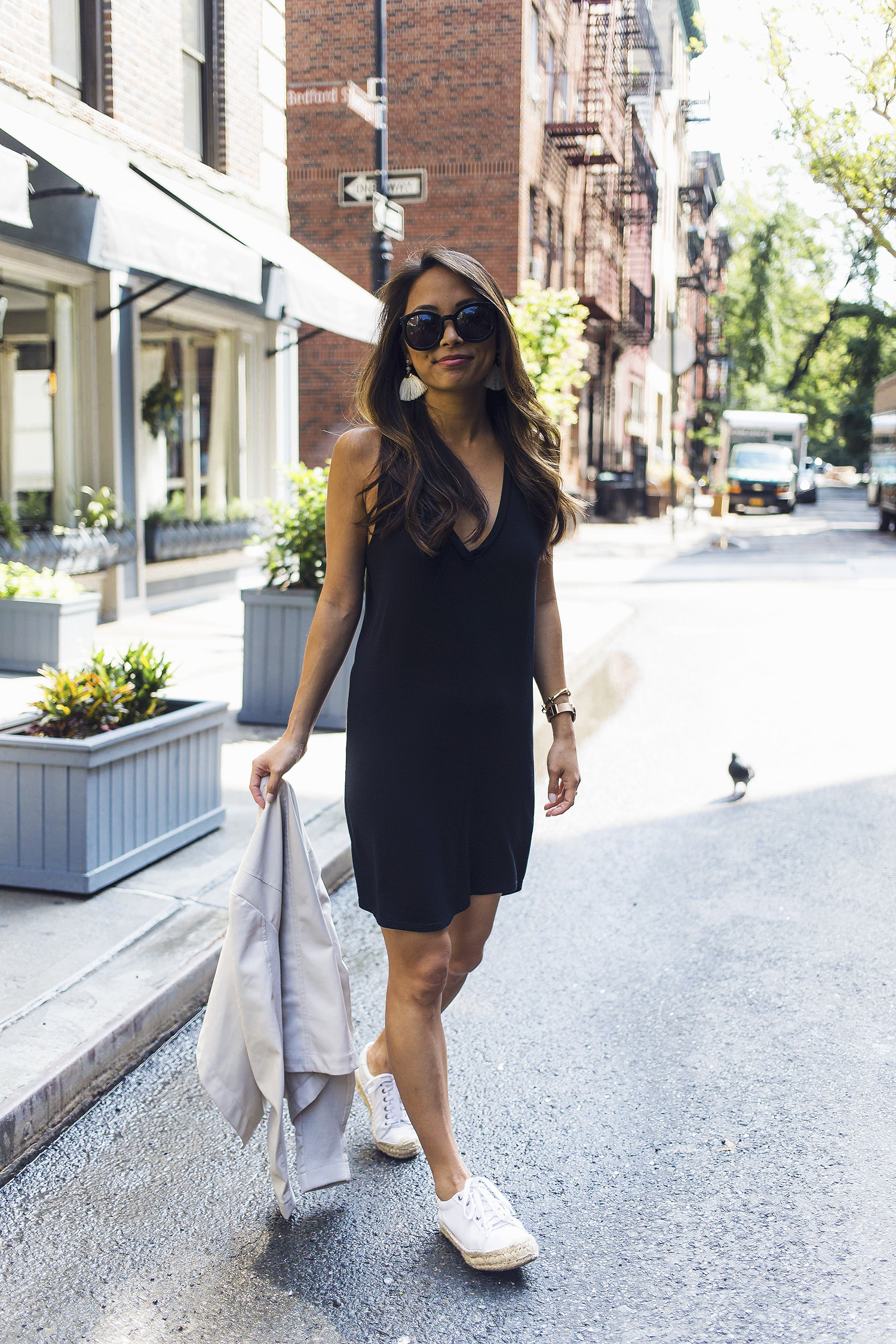 I wore this dress with espadrille sneakers to make the travel part easy. I needed to go from the city, through the airport in NY and Chicago and then to the hotel with ease. I paired my tassel earrings with the outfit for something simple and my favorite sunglasses. I also get cold on planes so grabbed my thin but warm drape jacket to bring with me. It's not bulky and perfect for the flight.
I put my heels in the top of my carry on bag so that once we got to the hotel we could really just drop our bags and I wouldn't have to unpack. I feel like you could pair these heels with just about anything and they'd dress them up. We headed out for dinner and had such a special evening at Bavette's!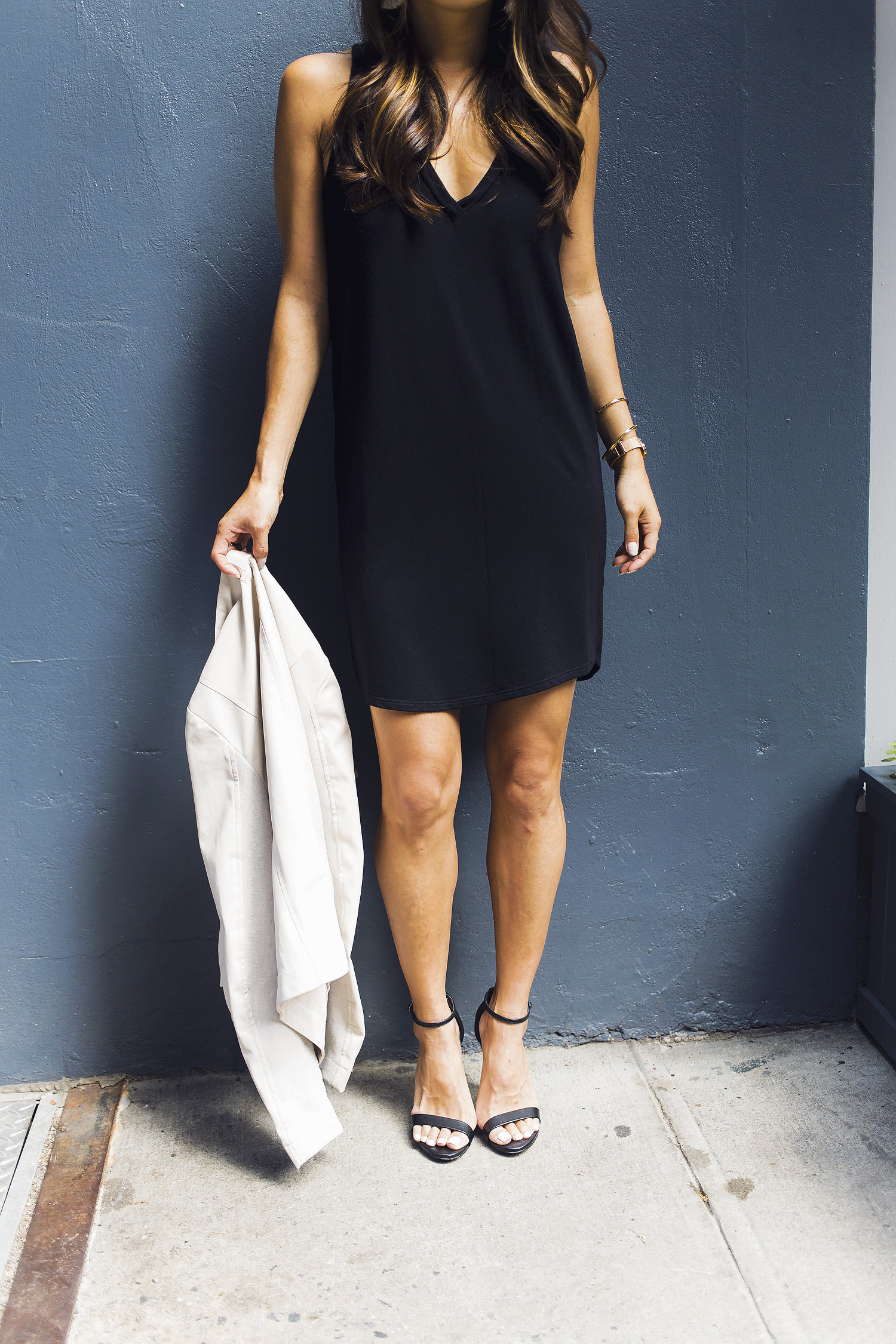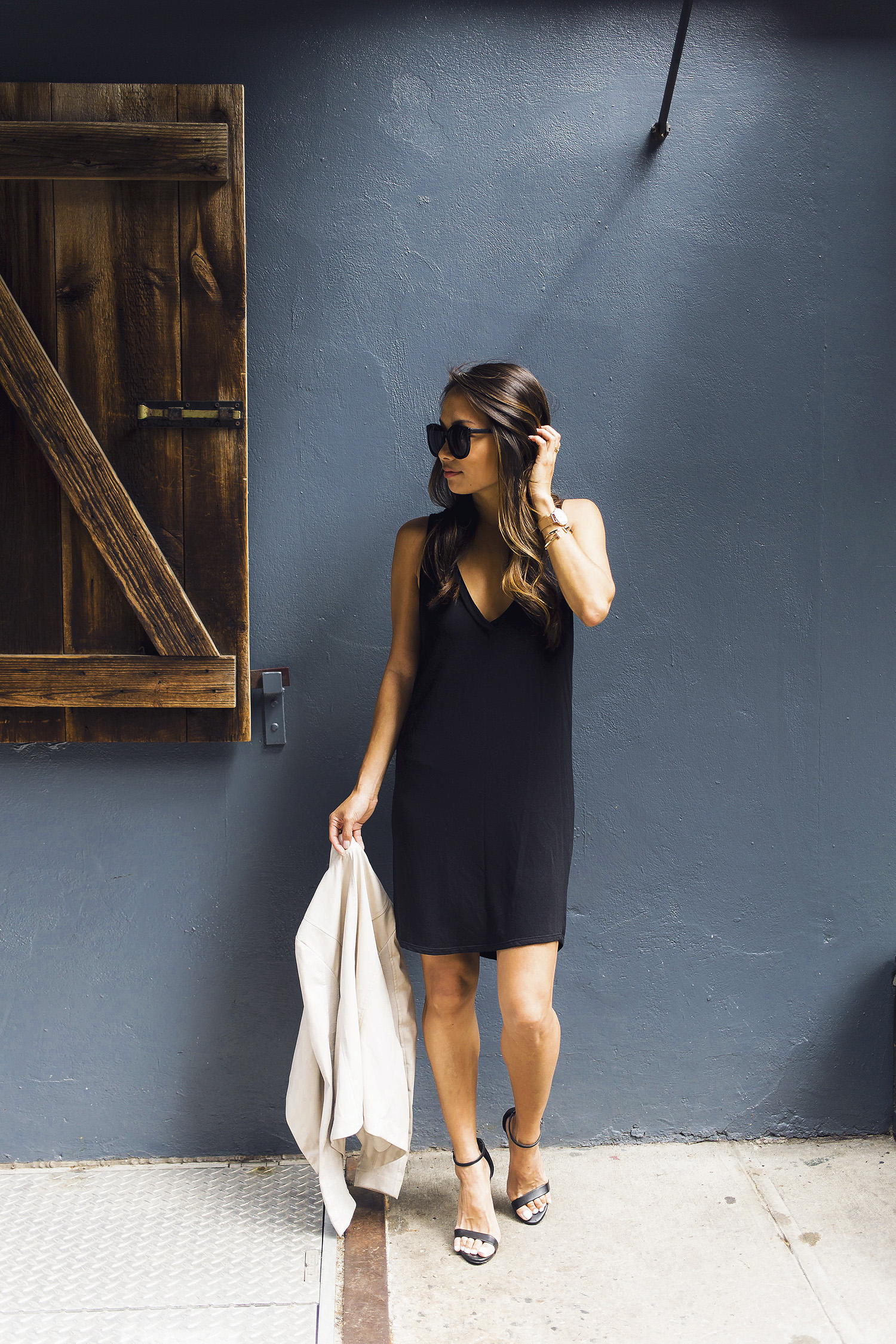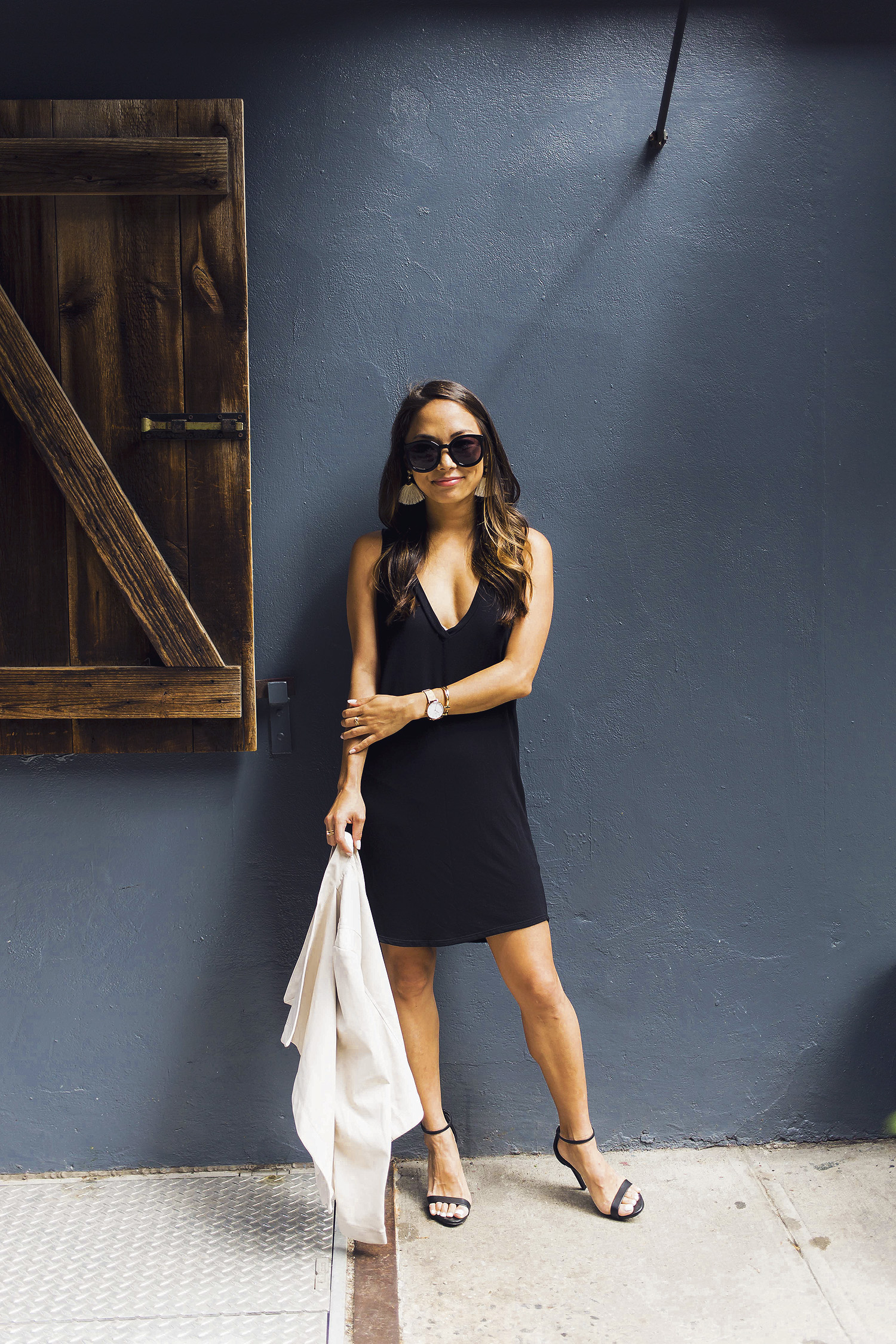 You guys… I couldn't recommend this dress more! It's comfortable and the deep-v adds a sultry touch that lends to a dressier look if you want. I had never heard of Riller & Fount before, but after feeling how soft this dress is and how it fits I'm a new fan. It's going to be coming to Korea with us this fall and I'm sure you'll see it again on the blog!
Do you have any travel outfit tips to take you from day-to-night?
GET THE LOOK