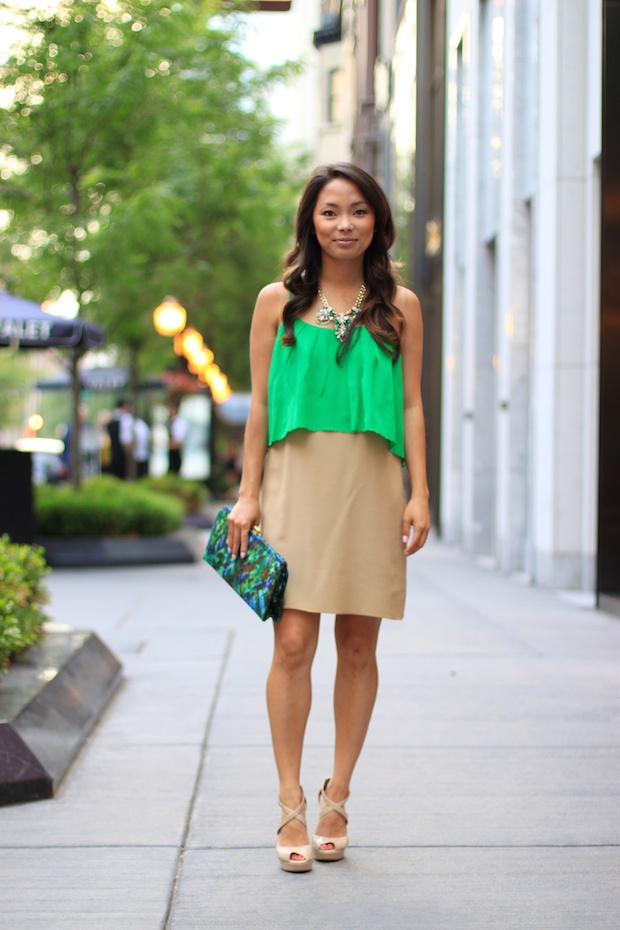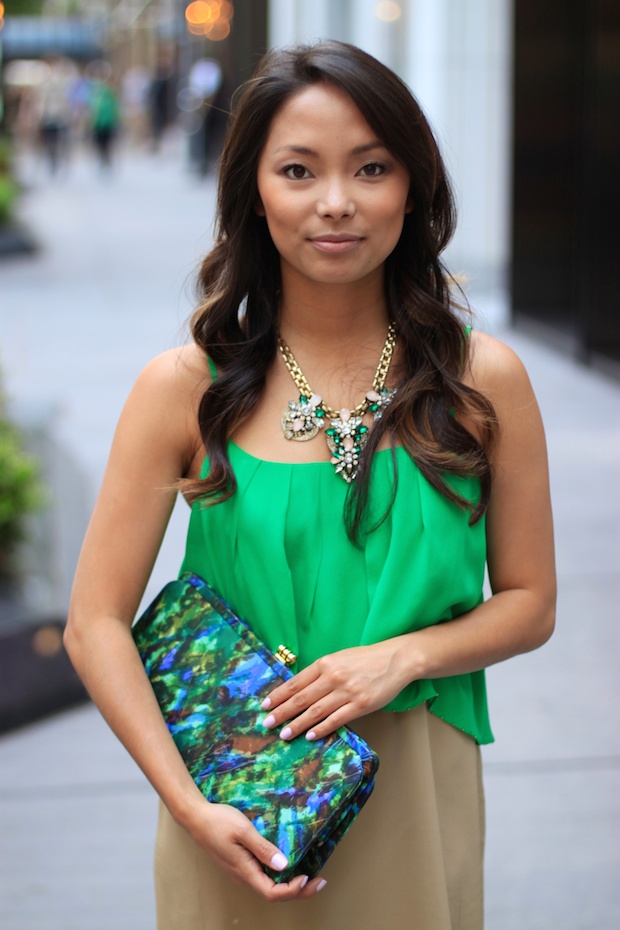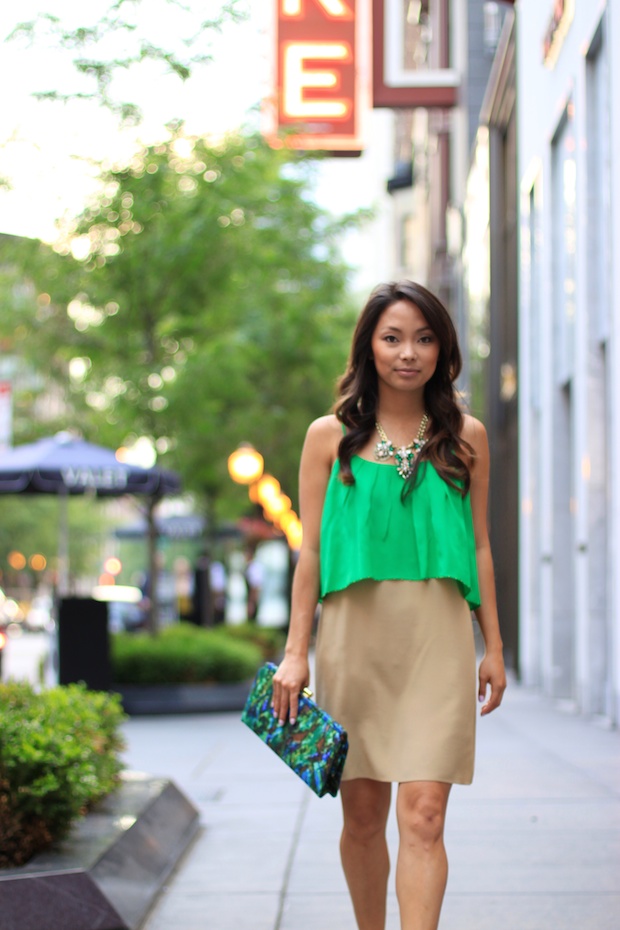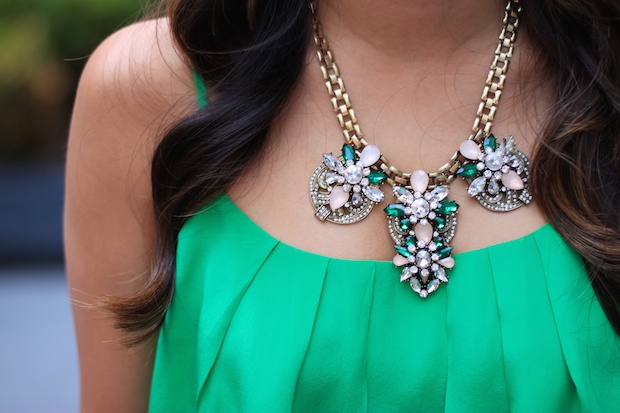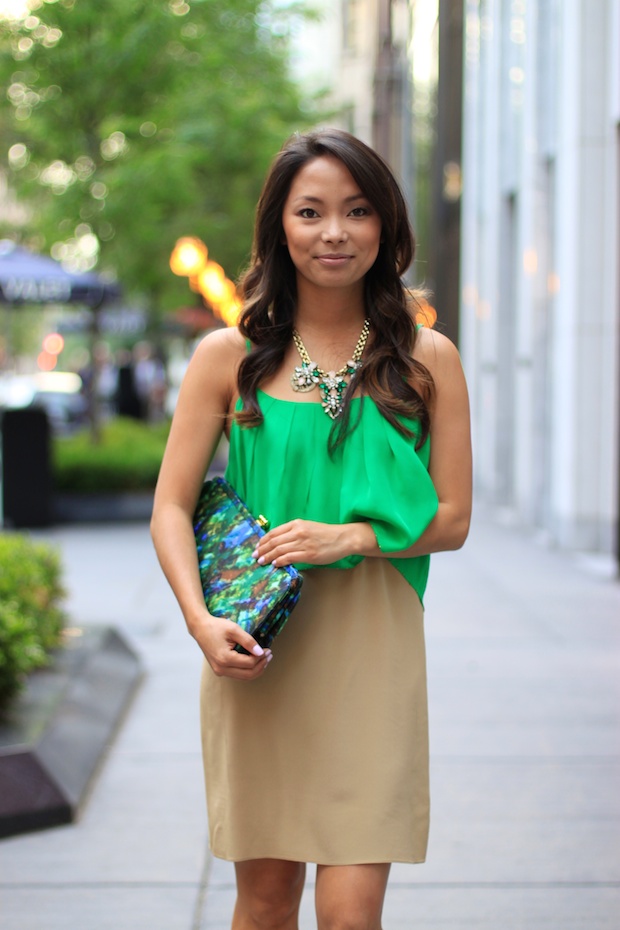 I love a good excuse to get dressed up for a night out and about and this past Friday was no exception. We went to the opening of a new restaurant in the Gold Coast called Fig & Olive. Soft openings are not something I get invited to regularly, so I was really excited when we received the invite.
I realized as I was getting dressed that I am really lacking in the "date night" dress department. You know.. you want to look nice and dressed up but also not too over the top. There's a sense of effortlessness to a date night dress in my opinion that can be difficult to find. I have lots of day dresses, work appropriate dresses, and probably way too many wedding-guest dresses that are a bit much for a night out for dinner. I have had this Greylin silk tiered number for a while and although it hangs on my rolling rack, I completely forget about it.
I bought it last summer for the color-blocking of the green and tan colors and simple silhouette. These are two colors that I wouldn't normally pair together, but the final result is beautiful for a summer night out. I was in a hurry on the way out and grabbed the first two things I saw in my accessory area with green – a new T + J Designs medallion necklace and a clutch that I absolutely adore from one of my trips to a favorite Dallas vintage store. What's not pictured? The glass of champagne that never left my hand all night :).
If you're in the Chicago, New York or LA areas definitely put Fig & Olive on your list. I'm already looking forward to going back for dinner!
SHOP THE LOOK
Photos by Blair Culwell, The Fox & She