June 26, 2014
Pretty In Pink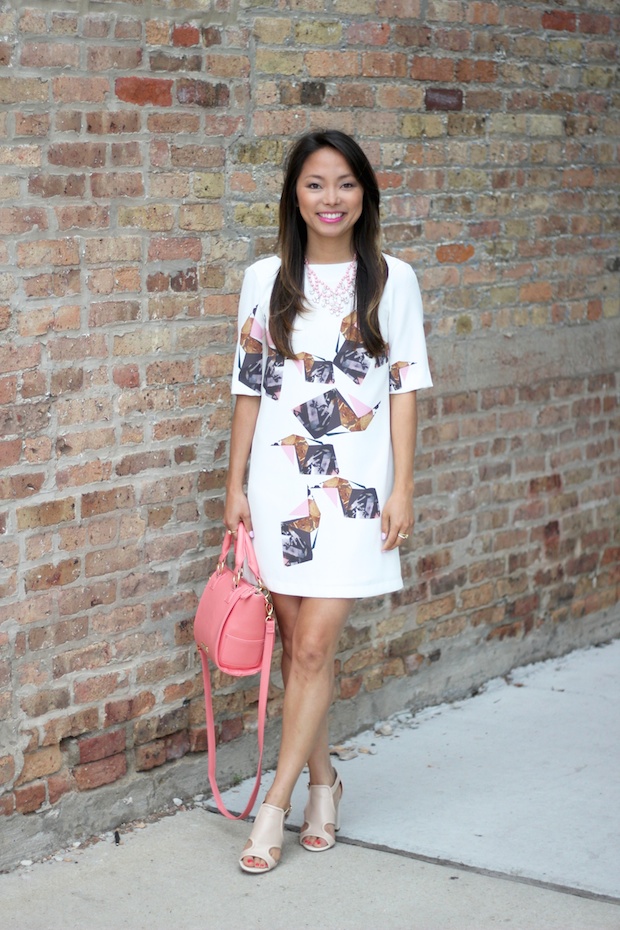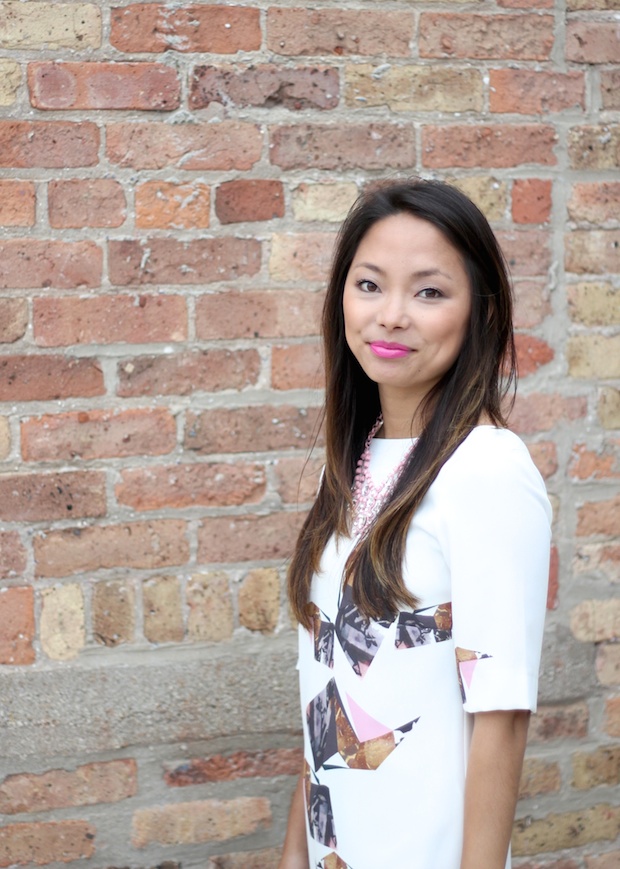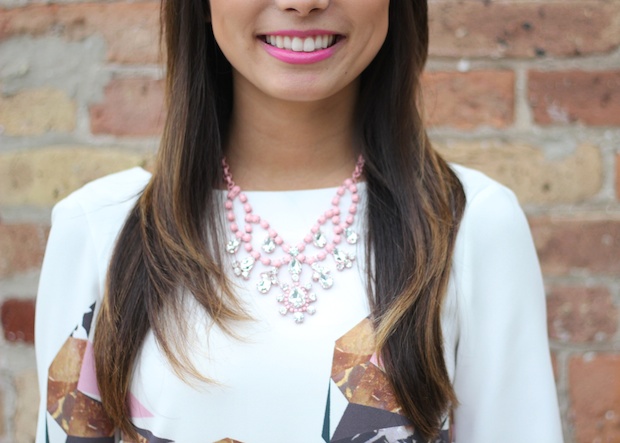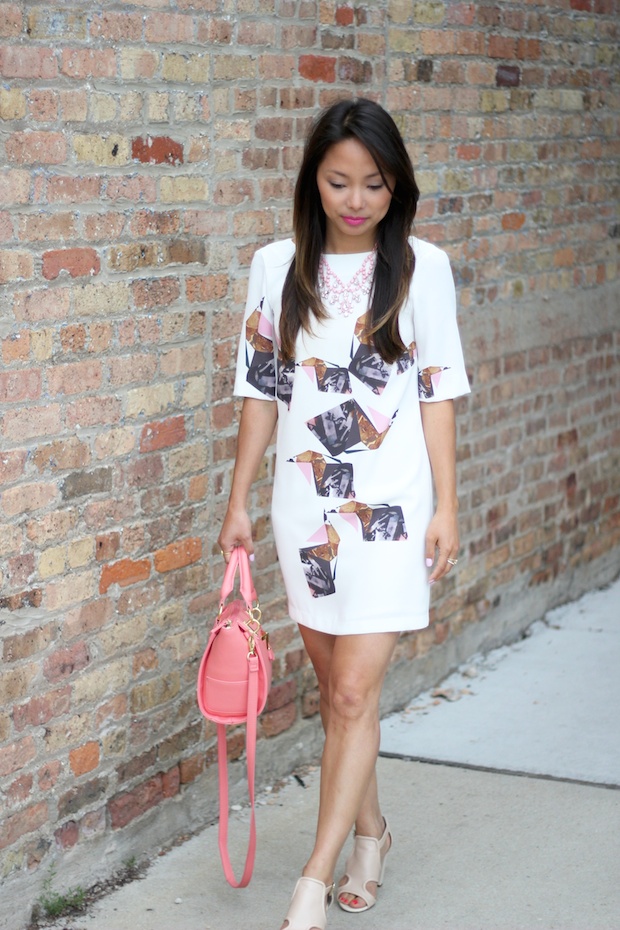 It's funny how as you grow up, things really start to grow on you. Pink was never a color I ever really wore until a few years ago – blame it on the fact that it was my sister's favorite color so I obviously had to hate it, but I finally caved and realized how fun this color and the various shades can be!
From pink lipstick to a pink chandelier necklace, I went all out this week with subtle touches of this color but offset with a white dress and nude shoes to really let the colors do the popping on their own. I think it can be easy to overdo it on too many shades of a color if it's the main feature of your outfit, but the right accessories and beauty products can really make all of the difference in the world with balancing a look out.
I am so excited to be featured with my close friend Blair on the newest blog Tiff and Jen today! We're both styling this beautiful pink necklace by T + J Designs. Jen, who also writes the blog Red Soles and Wine (genius, I know) is one of the geniuses behind T + J Designs and her and her sister have started a blog alongside their already booming jewelry business. 
I've been a big fan of T + J after seeing it pop up in a huge way on social media after the Holidays. Jen and Tiff have an eye for the latest styles and trends with a balance for pieces that you'd want to wear over and over again past the current season. I've been rapidly expanding my statement necklace collection with different shades and styles great for layering. I'm a huge fan of this pink + mint necklace along with this druzy stone necklace that also comes in a bracelet and ring. I will be styling this medallion necklace soon, too so stay tuned!
You'll have to add Tiff and Jen to your blogroll — you'll quickly see that they have insane style and amazing taste that translates into their business. Pop on over to their blog to see Blair and I's interviews and I hope you have a chance to check out their site!
P.S. – If you don't yet subscribe to my weekly newsletter, sign on up! I put special notes and extras in it every week and this week's roundup has some serious sale info!
SHOP THE POST
DRESS: H&M geometric shift dress (old, similar here)  •  NECKLACE: T + J Designs pink chandelier necklace (c/o)  •  BAG: Danielle Nicole mini Alexa tote (c/o)  •  SHOES: Sole Society Marni heels  •  RINGS: Nordstrom ariella stacked rings, T + J Designs hashtag ring  • MAKEUP: Physician's Formula BB bronzer (c/o), Maybelline pink lipstick in 'Fuschia Flash'
Photos by Blair Culwell, The Fox & She