November 10, 2017
My Favorite Cozy Sweater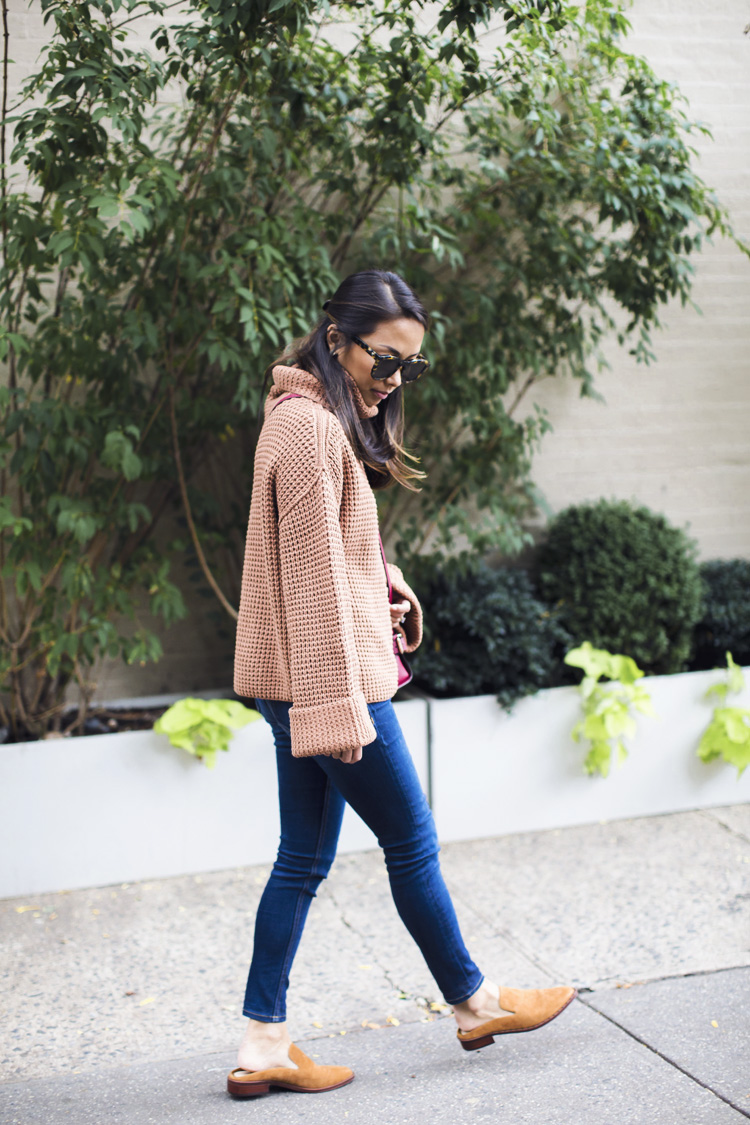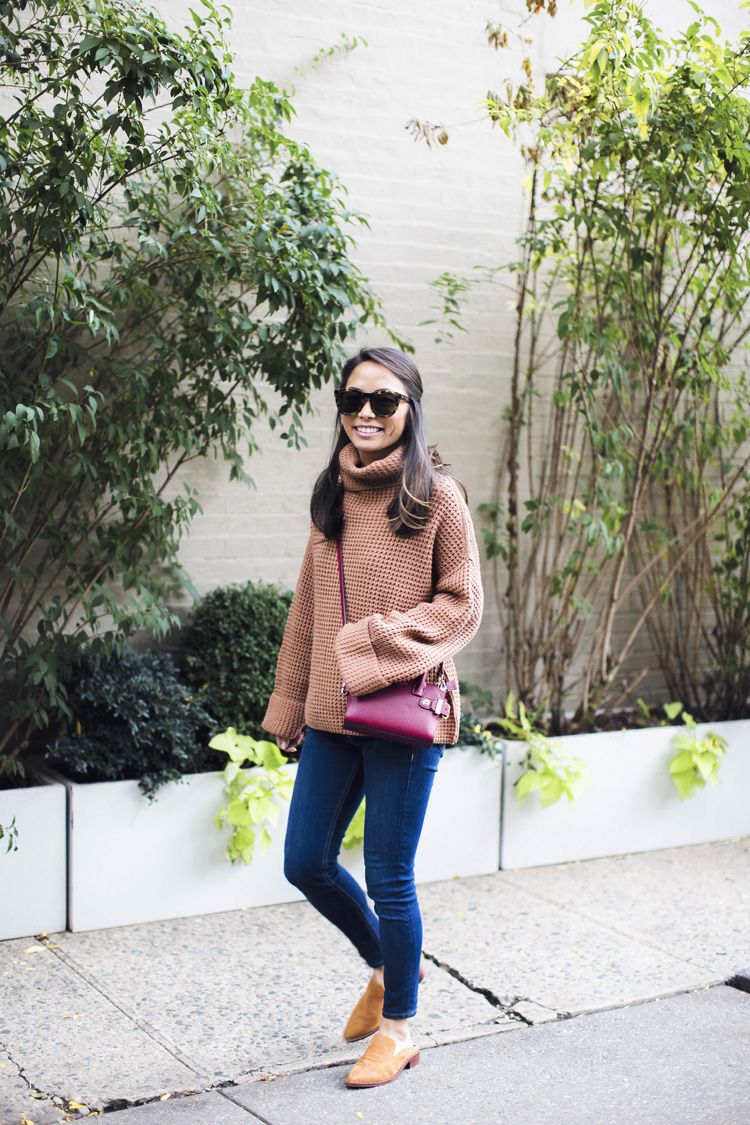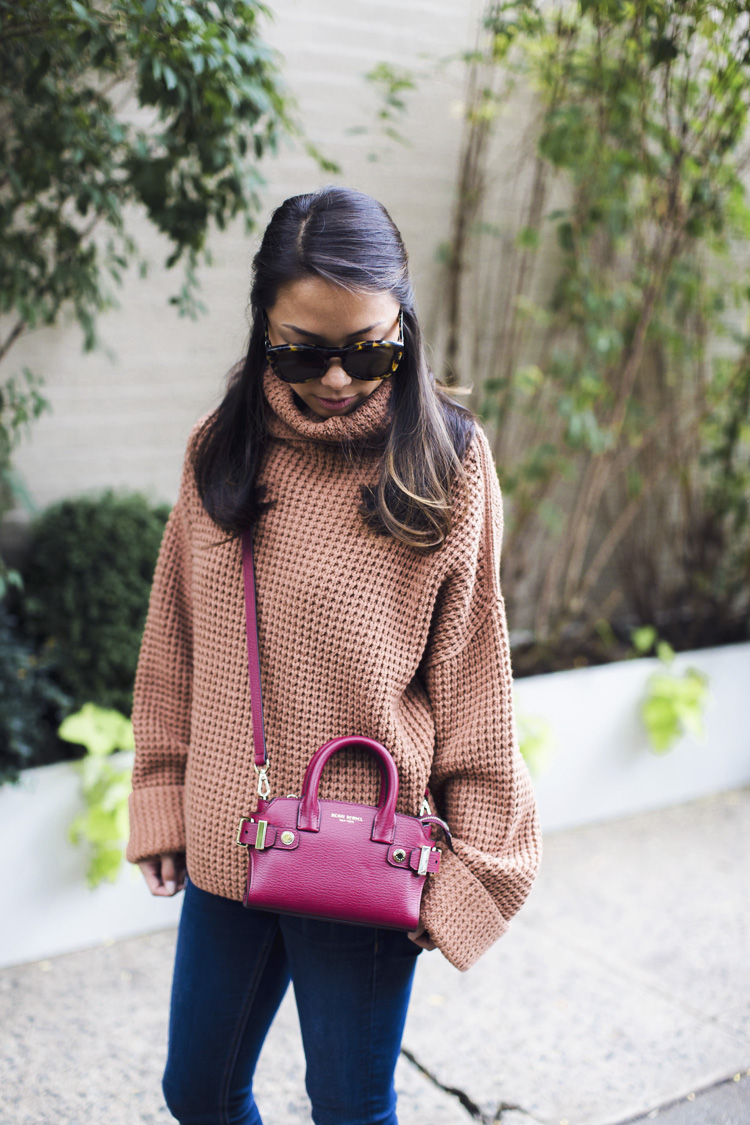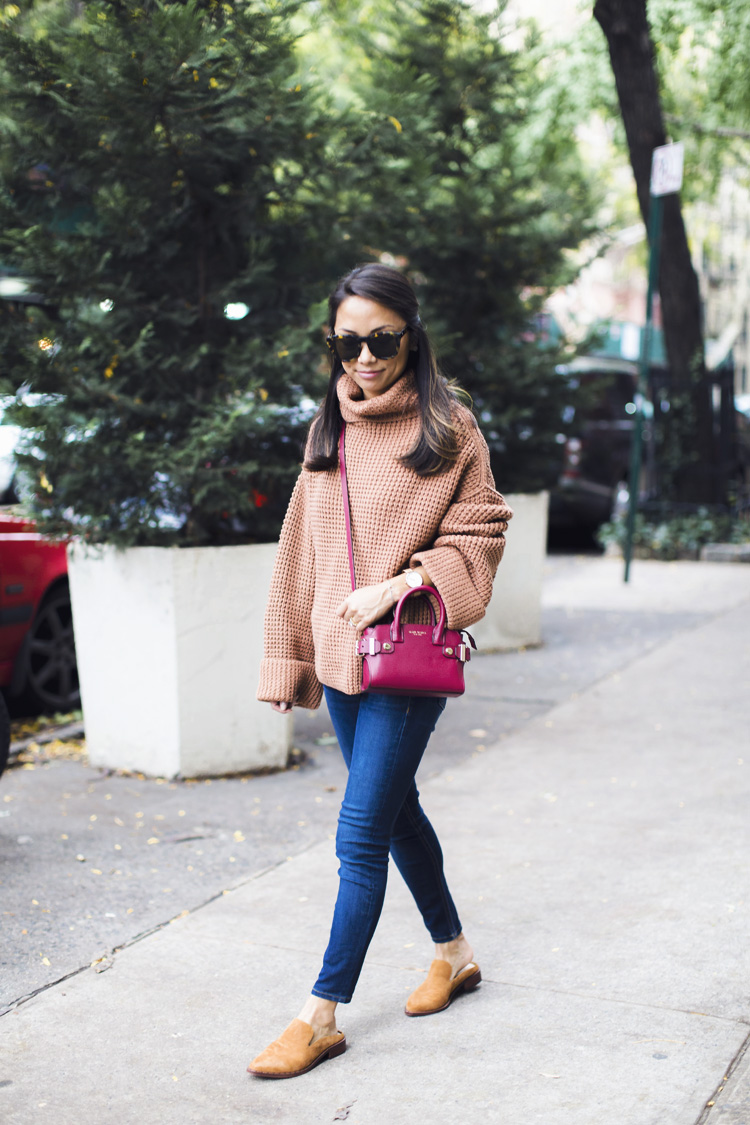 After hearing everyone complain for weeks about our how warm our fall has been, their wishes have been granted. It's officially fall headed straight towards winter. I am using this time to pull out all of my favorite new sweaters and shoes before the snow or extreme temps hit.
I had originally picked up this sweater a month or so ago and the first time I put it on I knew it was a keeper. It's oversized and chunky in all the best ways. I was a little nervous that it would engulf me, but I'm obsessed and had to keep it. There's nothing better than having at least one sweater that you'll put on under any circumstance just to stay warm – the first day I got it I just wore it around the apartment because it was that comfortable!
Everyone's had shopping experiences when you completely strike out, find nothing, and go home feeling dejected.. am I right? Well, my recent Nordstrom order was the complete and total opposite of that. I also scooped up these mules and was completely surprised at how comfortable they were. They not only fit me perfectly (which is tough to find as a size 5), but they're the perfect rusty brown shade for fall. I've tried a ton of other pairs of mules that I've sent back over the last year (including the Everlane mules because they were too heavy and big on me) and these were by far the most comfortable and stylish that I've found. It was a good mail day to say the least!
I've been bitten by the shoe bug lately and recently picked up 2 other pairs as well from Nordstrom that are must haves in my opinion for the season. In case you missed the scoop, these over the knee boots are worth the splurge and these velvet platform heels can dress up just about anything!
In other news we kicked off MG's birthday weekend last night with dinner of our two best friends at Pizza By Emily. It was amazing and definitely worth the wait for all of you New Yorkers or visitors! I'm hoping to do a few NY posts especially related to the holidays. Would you guys like those? I'd love to hear your feedback! :)
Happy Friday and weekend!
GET THE LOOK
Photos by Bekka Palmer
This post was sponsored by Nordstrom! As always all opinions are my own.