May 30, 2014
Pop, Fizz, Clink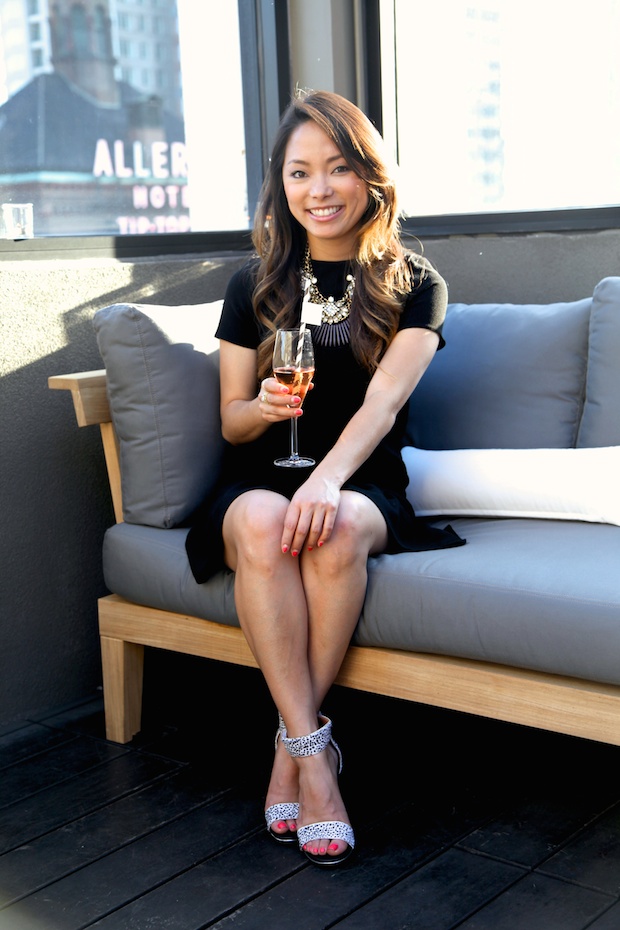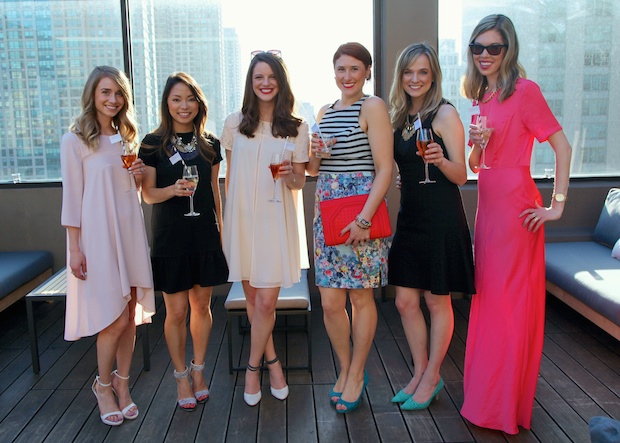 Popping bubbly with Megan, Jess, Jill, Maya and Sara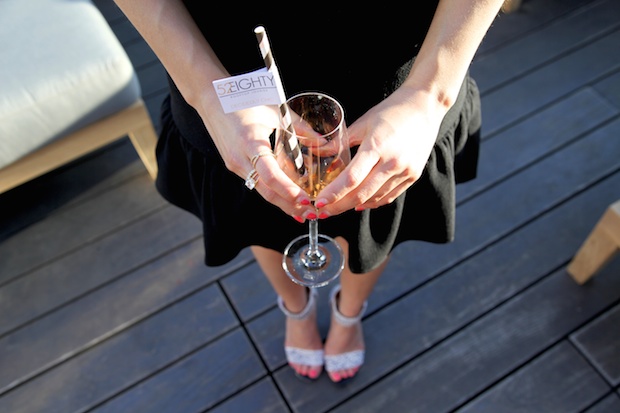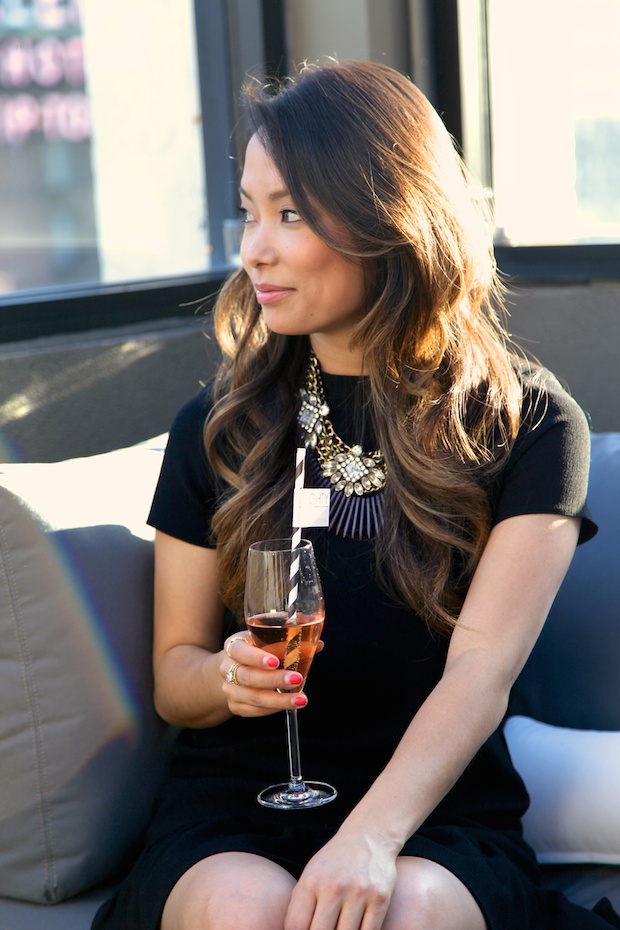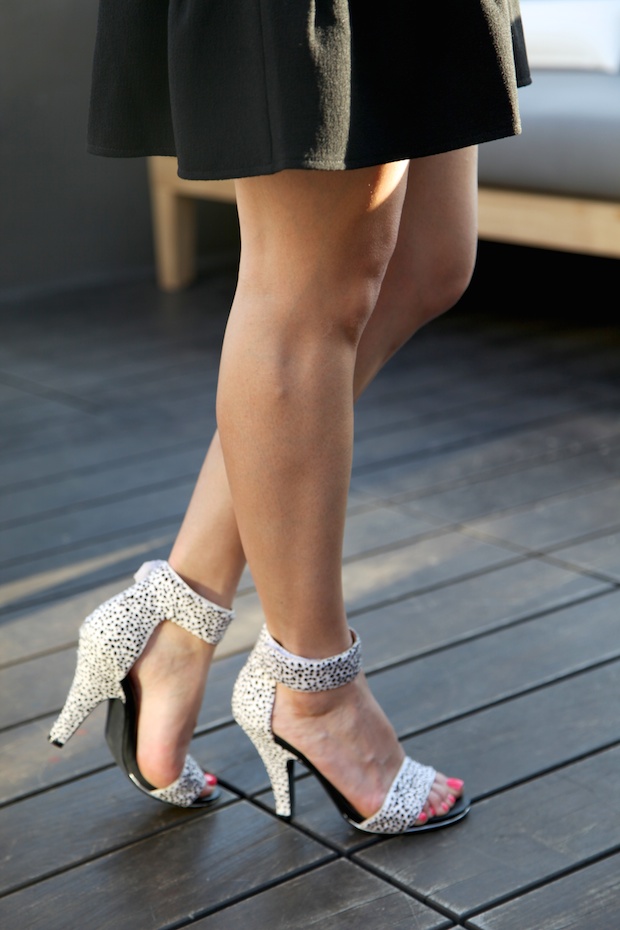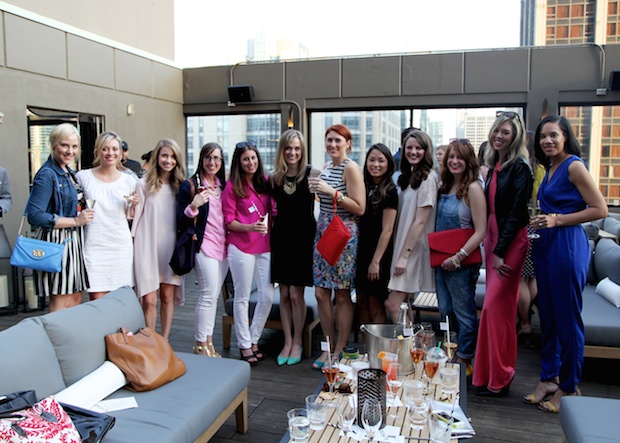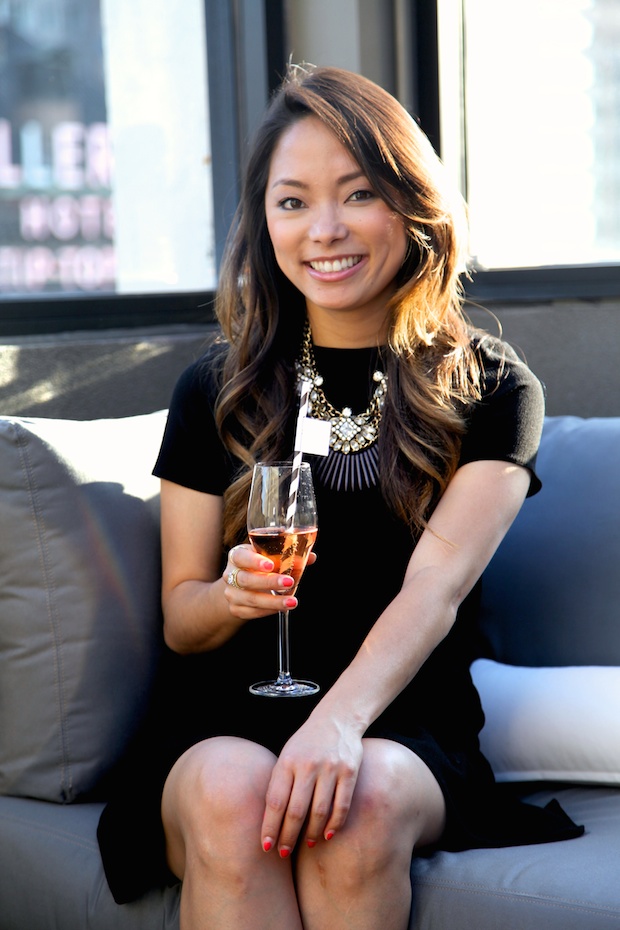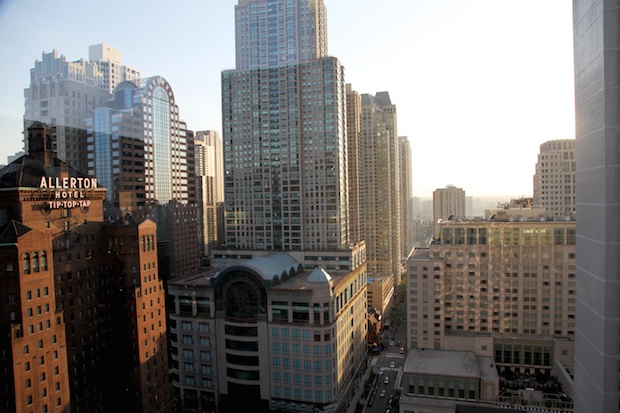 There's nothing like a happy hour after a long day, and there's really nothing like a happy hour on a rooftop! It's so much fun to the city from a new view. I always find interesting buildings and remind myself of why I live here despite 9 month long winters. A friend of mine that I originally met through blogging, Nicole, just landed a new gig at the Mile North Hotel's rooftop lounge called 52 Eighty and she invited a bunch of us out for the launch to pop some champagne and enjoy the view.
It's the highest rooftop in the city (pretty awesome!) and has an amazing west facing view of the sunset. We had a little photoshoot filled with bubbles and bubbly and I really enjoyed catching up with some of the girls who are a part of Windy City Bloggers that I hadn't seen in a while. I was twinning with Maya in this black peplum dress that I absolutely love. I've worn it on the blog before, but good thing I'm a real girl and I wear things I love.. all the time! :) How Kate Middleton of me, right? We had a blast and I'm glad the 52 Eighty crew had us up there to enjoy it. If you're in Chicago, you should definitely stop by and shoot Nicole (@cedarandrush) a shout if you do!
When it comes to styling LBD's I sometimes have a hard time "changing it up", you know? I layer different necklaces to create a pop around the neckline and also try to play with exciting heels. I have a weakness for dalmation print and just spots in general, so I was really excited about these especially given that it's so hard for me to find size 5's. Sometimes I'll also throw a white or printed blazer on over it so that there's a bit of dimension or color. What are some of the ways you play up a LBD?
In exciting but terrifying for wallet news, there are 3 mah-jor sales going on if you are late to the game: Designer sales at Net-A-Porter, Shopbop and Barney's. These are the prime times to snag those luxurious items that you can't/won't pay pull price for but want. Also a heads up, this will happen again at the end of the summer! I'll keep you guys posted, I've gotten some of my favorite pieces on sales like these. Hope you have fun weekend plans!
SHOP THE LOOK
DRESS / ASOS petite peplum drop waist  •  SHOES / Anthropologie, Jeffrey Campbell 'charvet' heels (c/o)  •  NECKLACES / Bauble Bar crystal afghan collar and Milk & Honey Boutique black bib (c/o)
Photos by Christina Slaton Photography