November 2, 2017
Velvet Platform Heels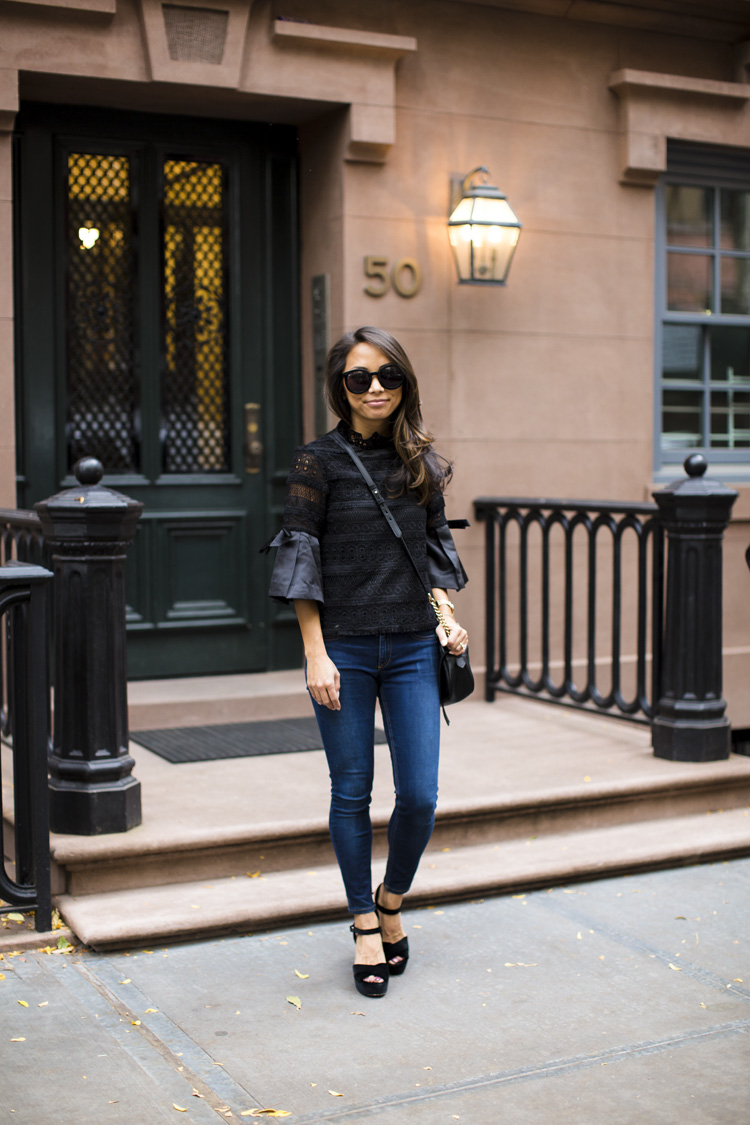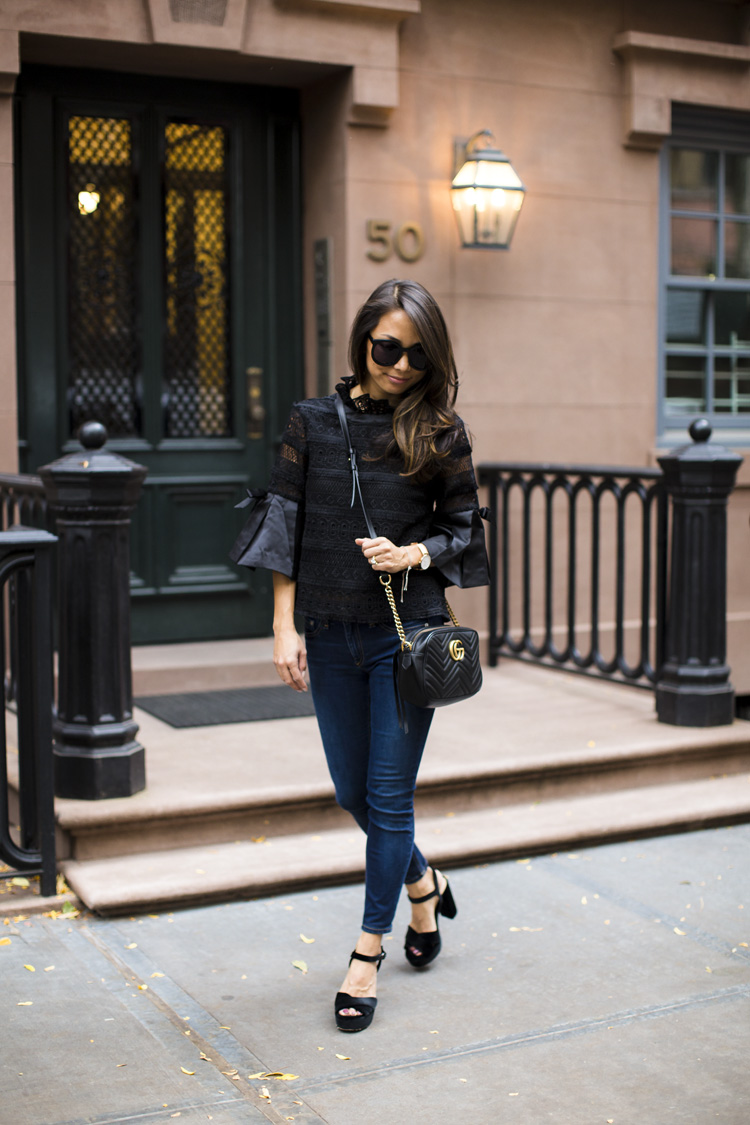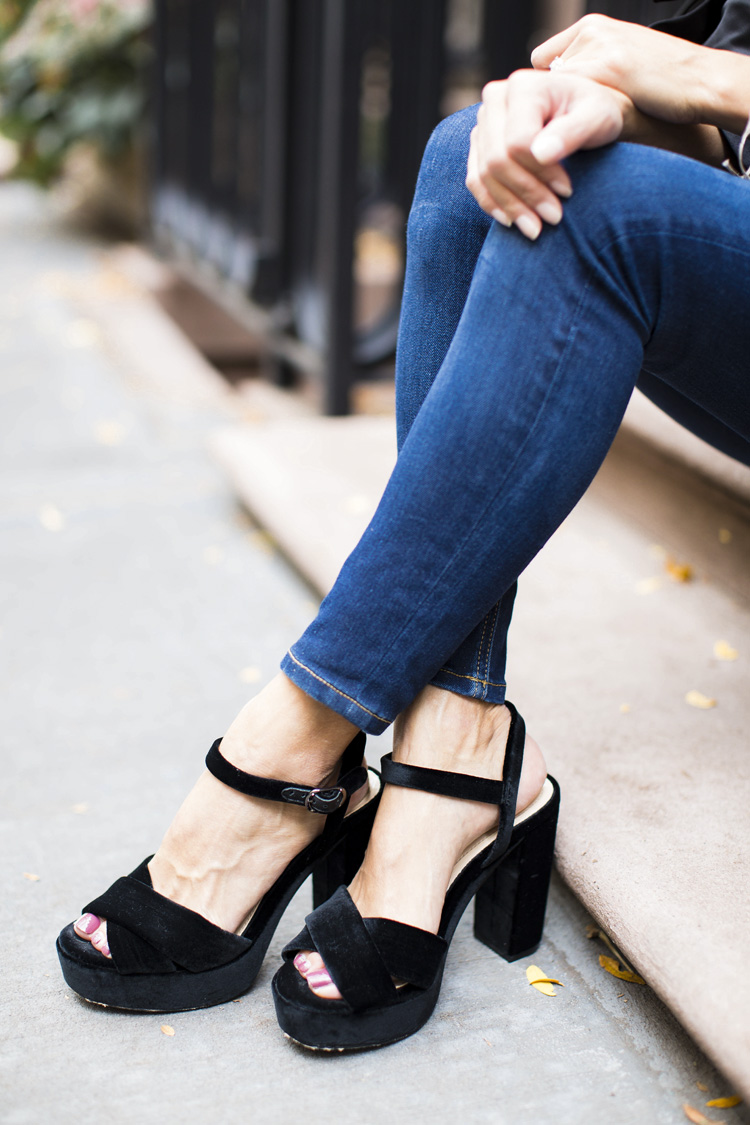 My definition of "dressing up" is nothing that crazy these days. It usually involves a heel of some sort and a top or jacket that's a little extra. I love pairing a pretty top with heels and jeans on a day where I'm feeling like being a little fancier. The weather has been up and down, but luckily we're still in the in-between where we don't have to layer up to the neck just yet. Before I jump fully into sweater season I'm happy to pull out pretty tops like these.
But, let's talk about these heels. I'm sure you've seen velvet heels pop up everywhere this year! I saw them at the beginning of the season and knew that I needed to find a pair for dressing things up this season. I love that there are platform heels making a comeback, because in all honesty it's the only thing that makes wearing 3-4″ heels all night bearable anymore. They're so much more comfortable and also give me extra height, which I won't complain about!
There are tons of versions that you can find at various price points. Nordstrom has everything from Prada to Pelle Moda in this on-trend yet classic style. I love this Madewell pair in a shade perfect for fall, and this blush pink pair from Tory Burch is a classic that you can even carry through into early spring.
Feeling like the temperatures are dropping a bit too quickly? The best thing about this outfit is that you can easily throw a coat over it come winter. I'm pulling out this wool coat today for a chilly NYC day. Happy November, y'all!
GET THE LOOK
Photos by Bekka Palmer
This post was sponsored by Nordstrom! As always all opinions are my own.