October 14, 2014
Lacoste Polo Dress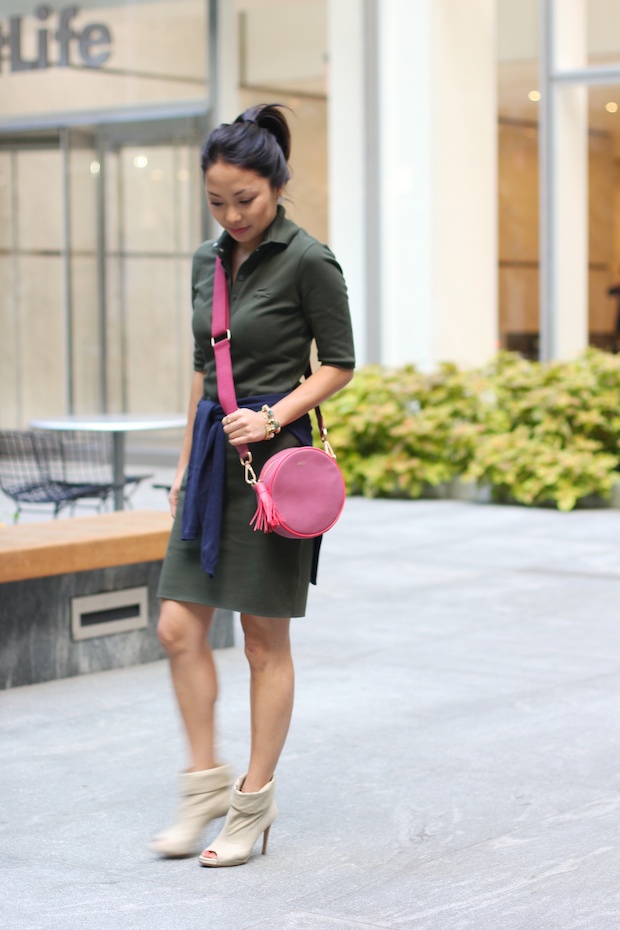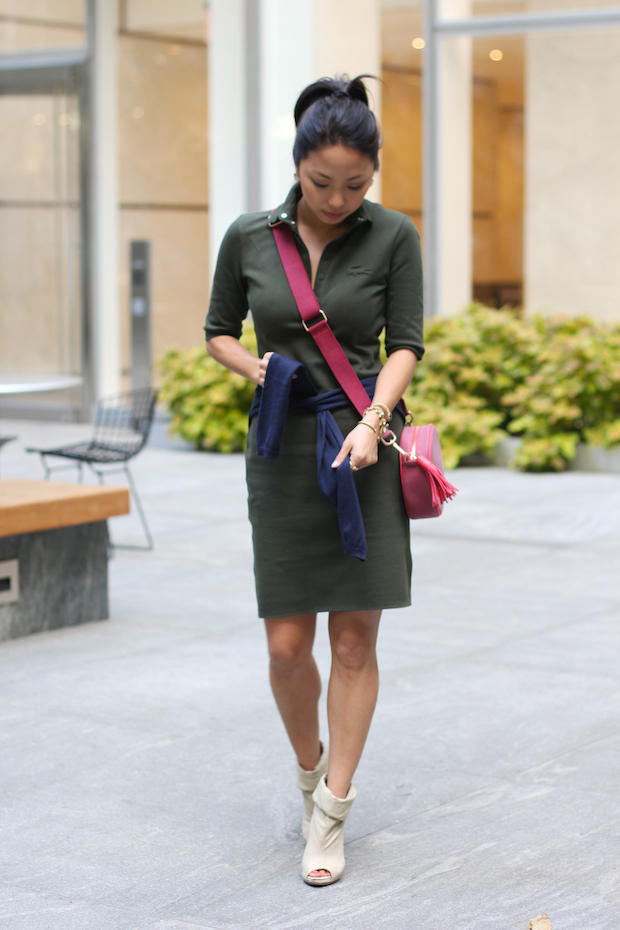 As a shorter gal, I've come to appreciate those pieces that you can put on and walk out of the store in without requiring a hem, tapering or any adjusting necessary. It's very rare that I find a dress or pair of pants that allows me to do so and that hugs the curves I have in the right places. This polo dress from the Lacoste City Golf collection might've been one of the most welcome surprises in a long time! It's the only polo dress I've ever tried on that actually tapers to your waist. Not to mention, I love the understated alligator!
Right now with dark mornings and early sunsets, I've been into "throw on and go" dresses in my closet and layering in new ways. I like the idea of playing with sweaters and flannels as a different way to layer and replace a high waisted belt for a more casual look. You could even layer a sweater over this dress with a skirt to completely change the piece as well or would be the perfect match for a camel wool coat or trench going into the colder Fall days.
Speaking of city golf, I've been wanting to go to Chelsea Piers for a little driving range day and drinks on the water before it starts getting too cold! Growing up in Texas, my Dad's love for golf definitely rubbed off on me and I enjoy playing a little bit here and there (although I'm not very good).
I cannot believe it's already mid-October… I'm looking forward to the next few weeks (but want it to slow down!) and would love to hear your favorite "Fall"-esque thing that you've done so far! Leave me a comment below, have a wonderful day!
SHOP THE POST
DRESS: Lacoste super stretch polo dress c/o (polo version) •  SWEATER: Lacoste v-neck sweater c/o  •  SHOES: Acne peep toe booties  •  BAG: Lacoste crossbody bag
Photos by Jen Dang