November 7, 2010
Team Mondo
Mondo and I, BCBG Max Azria skirt and Urban Outfitters top
Friday night I had the unexpected pleasure of meeting America's most loved designer from Project Runway Season 8: Mondo Guerra. The STARZ Denver Film Festival premiered Danny Boyle's new hit '127 hours' starring James Franco on Friday night and to wrap up a star studded evening moviegoers headed over to the JET Hotel for the after party. Not long into the night I found out that Mondo was there so my friend and I obviously dropped everything to go find him.
It was an absolute pleasure to meet him, and I have nothing but fabulous things to say about Mondo! First of all, how fab does he look?! I loved his outfit he looked so classy with his usual Mondo touch :). I, along with most of America, was pulling for Mondo in the finale. His collection was vibrant, playful, and was inspired by his Mexican hertiage. I really felt that his collection was the most exciting and embodied what the competition is supposed to be about – staying true to yourself but providing an entertaining show and clothes that people would desire to wear. Did you realize that Look 1 was actually a blouse and a jumper?? I didn't notice until I watched a second time because I originally thought it was just shorts, but the fact that it's a jumper makes it even more amazing. I would gladly take home so many pieces in his collection, especially the shorts and top in Look 2.
He could not have been more positive and thankful for his Project Runway experience and was so happy to talk to us for a while about his experience on the show and what he's up to now. Here's a recap of the amazing scoop that Mondo gave us:
He was so happy that he did Project Runway and thankful for the experience
There are definitely people who are not into the limelight and regretted being on the show
Michael Costello and Mondo are BFF and talk all the time! (this one makes me happy)
Favorite Challenge was the resortwear challenge where he worked with Michael C in the infamous episode where he apologized to him for being rude and they became friends
The whole experience was more intense than most people realized and it definitely pushes you but that's the point – that no one was going to win just off of one look
He's emotionally attached the collection he showed at NY Fashion Week (Finale episode)
He's working on another collection though and we should expect to see more from him around February-ish
SPOILER: So … did you notice that Project Runway Fashion Show @ New York Fashion week took place on September 7, but on that date we were only on Episode 7? Hmm.. how does that work? How do they keep the final 3 a secret so far in advance without everyone who attends the show not blabbing?
ANSWER: They have multiple contestants show collections during the show at Fashion Week including the top 3 so that no one in the audience knows who will make it to the finals. Along with Mondo, Gretchen and Andy, the following designers were also in the Project Runway fashion show:
Michael Drummond
Valerie Mayen
Christopher Collins
Casanova
Ivy Higa
Michael Costello
April Johnston
Tricky, huh?!
I look forward to hearing more about what Mondo is up to in the near future and seeing him as a stand alone designer at future fashion weeks!
Here are a few more photos from the evening: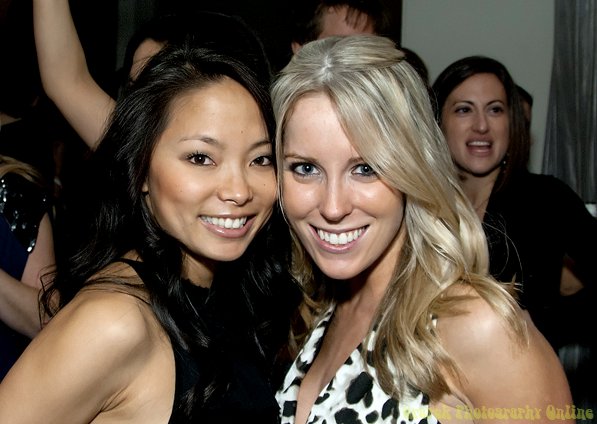 Holly and I at the Reel Social Club event, courtesy of Grapek Photography Online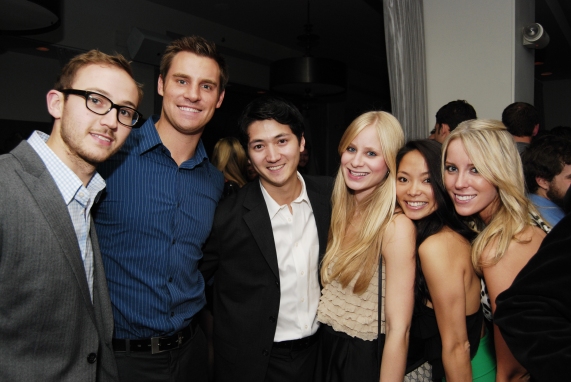 the group on Denver Magazine's website