August 27, 2013
sweet summertime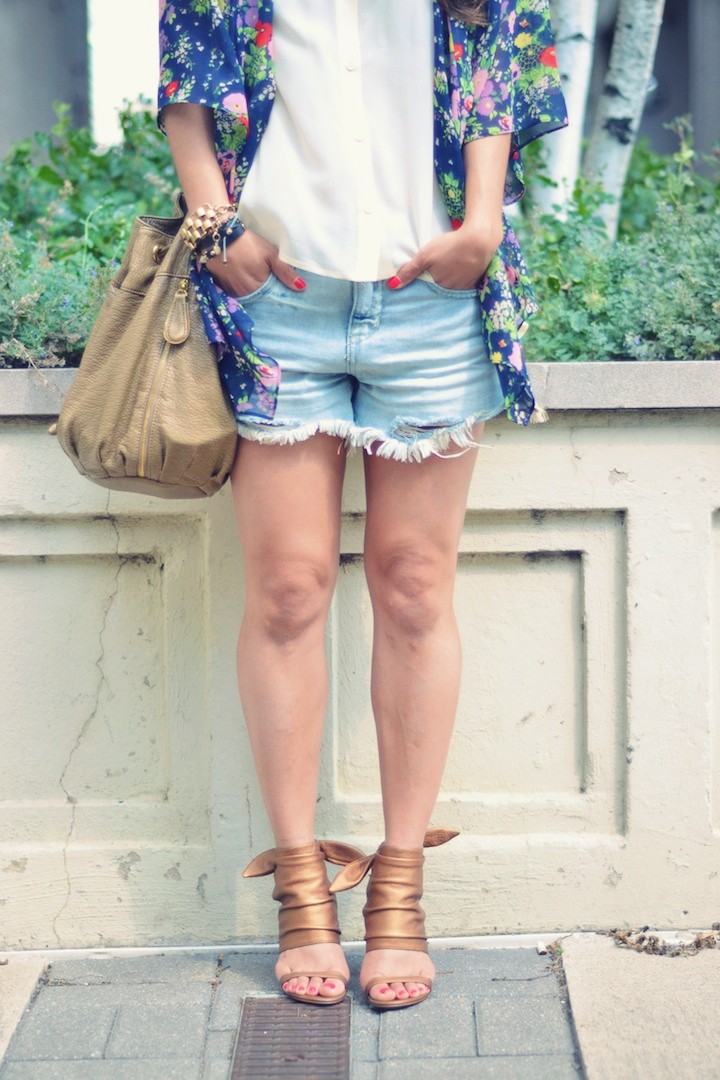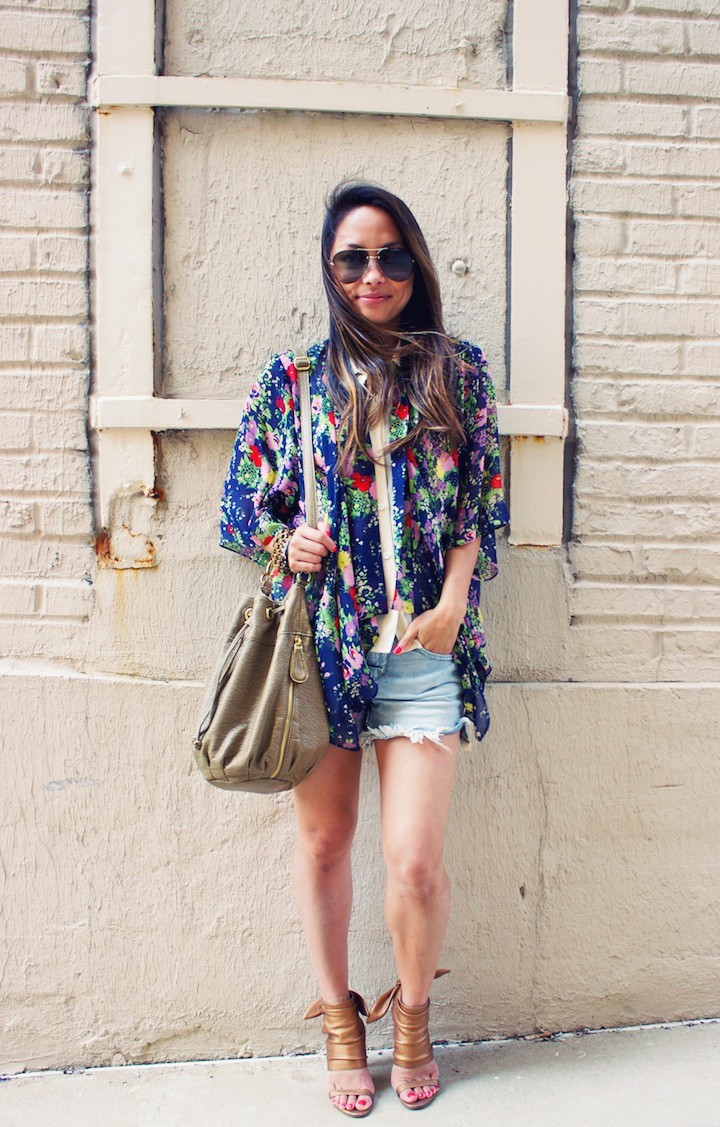 Jacket: Topshop Kimono (similar here and here)  |  Top: Nordstrom  |  Shorts: Free People cutoffs  |  Bag: Deux Lux bucket bag (from this post) (similar here and here) |  Heels: Linea Paolo via Nordstrom  |  Sunglasses: Prada rimless aviator (Ray Ban version)  |  Bracelets: BCBG, etc.
Photos by Heather Mowatt and Mary Graves
Quick and easy summer outfit. I'm absolutely loving that I can still wear these shorts right now — they're the perfect 'boyfriend' fit and I'm going to see just how long I drag them out into fall with sweaters before it becomes inappropriate… and then I'll probably still wear them a little longer. I can't believe I started wearing skirts when it was in the 50's! One of the things about blogging that I have learned about myself is that it's fairly obvious when I'm going through phases. I bought 3 kimonos in a month a few years ago (don't ask me why) and this is by far my favorite. The colors are amazing and it makes me feel casually fancy. I love it!
P.S. – Just because I'm on a shopping hiatus doesn't mean you should be! Shopbop is having a sale and so is Piperlime … pop on over and check them out!
xo,

SHOP THE POST: