July 10, 2014
Breezy Florals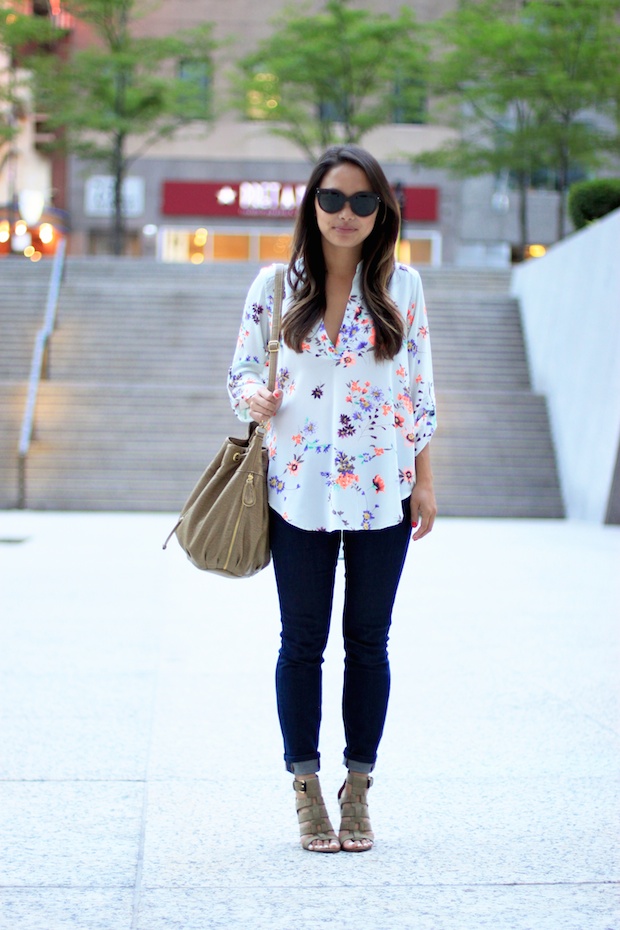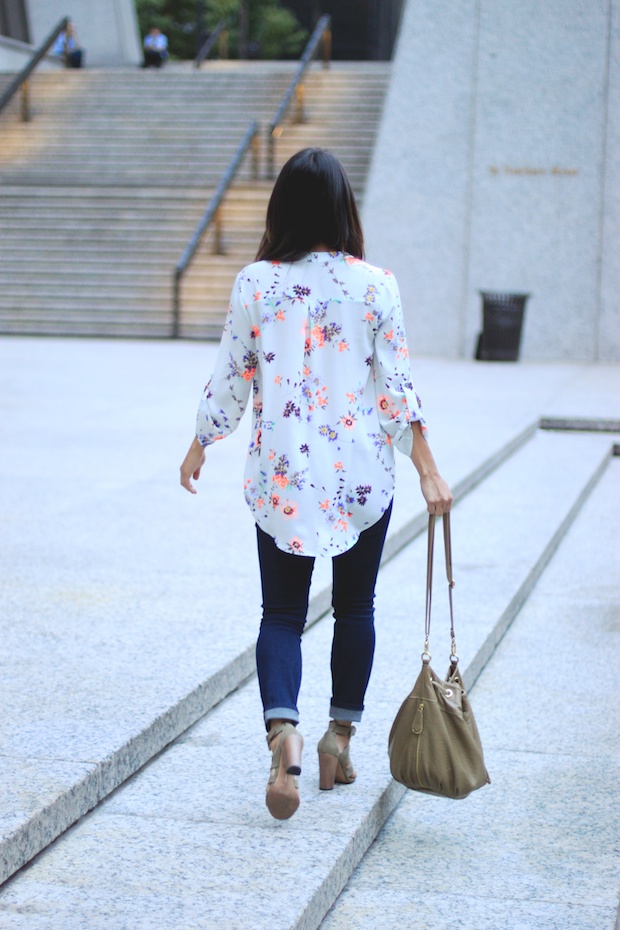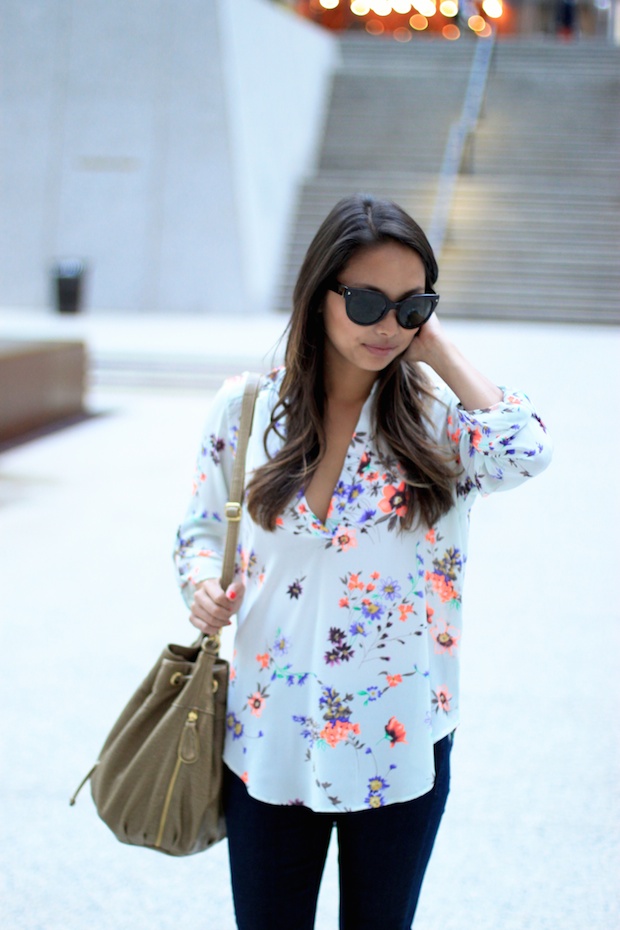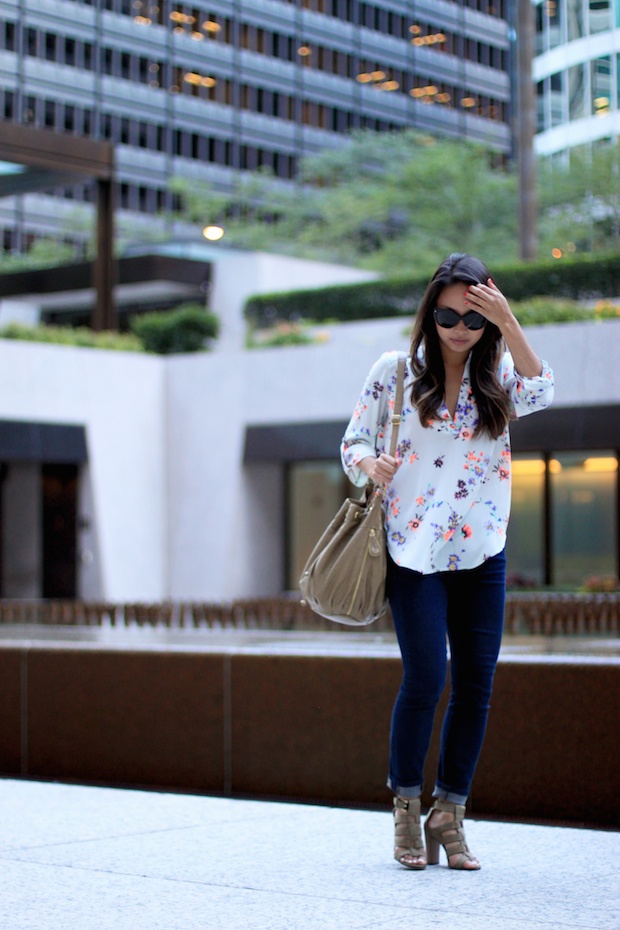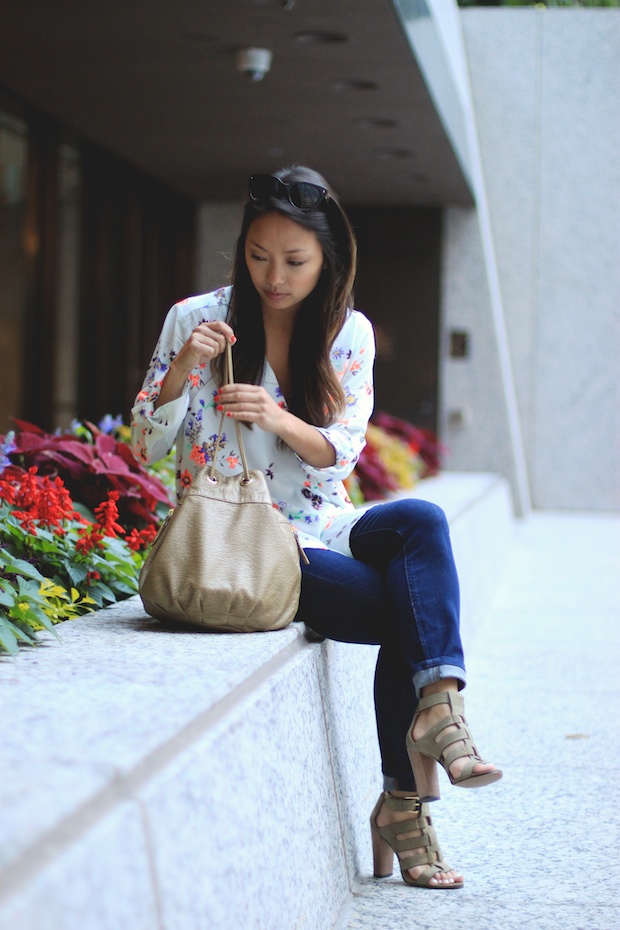 There are some days where you just want to wear a few of your favorite things and keep it as simple as possible. I bought this floral blouse months ago when it was still cold here in anticipation of the arrival of Spring and Summer and I realized the other day I've only gotten it out of my closet once and it's already mid-July. I love floral prints but am always looking for something a little out of the ordinary. This one caught my eye because of the pops of neon and the breezy, effortless cut.
It was a rare day with no jewelry and I think was just indicative of the spell that this week has on me. I'm feeling very minimalistic lately.. maybe because it's finally hitting me that I'm about to pack up my entire life for the 10th time in 9 years (what?!) and I'm actually starting to freak out a little bit about it. I stayed up until 2 a.m. one night making a list of everything that I need to sell (for anyone interested stay tuned because it's literally going to be half of what I own and most of my furniture) and couldn't sleep after that. Shocker, I know.
It has also been a rare week where I've had stuff going on every night that I've actually instigated. I'm in full blown FOMO mode and trying to make sure I live up every last second here before I leave. I also have this beautiful Cadillac that I'm bopping around in all week. All of my close friends know that I have a thing for driving and am really happy when I'm just cruising around in a car, so it has made this week extra fun. I did a gigantic circle around the entire city of Chicago the other night on my way home from work and watched the sunset from the lake – something I realized I had never gotten to see due to the lack of easy transportation.
I'm spending weeknights these days enjoying the long days, late sunsets and dinners with good friends. I also have an exciting post coming soon with Coca-Cola on The Opener! Did you know I was a contributor to their site? Stay tuned for that and some other exciting projects!
SHOP THE POST
TOP: Nastygal spring floral blouse (sold out, similar)  •   JEANS: Madewell skinny skinny jeans (c/o)  •  SHOES: Dolce Vita Niro sandals  •  BAG: Deux Lux bucket bag (similar and inexpensive version)  •  SUNGLASSES: Prada cat eye sunglasses in tortoise  •  NAIL POLISH: (Toes) OPI Alpine Snow, (Fingers) Sephora Formula X 'Push The Limits'
Photos by Blair Culwell, The Fox & She