March 8, 2016
Making The Transition To Spring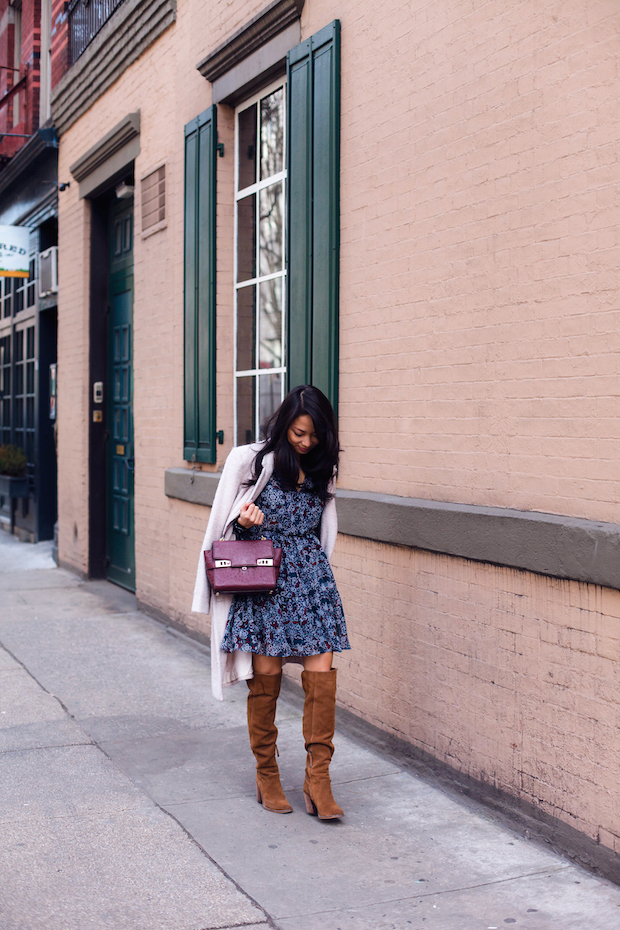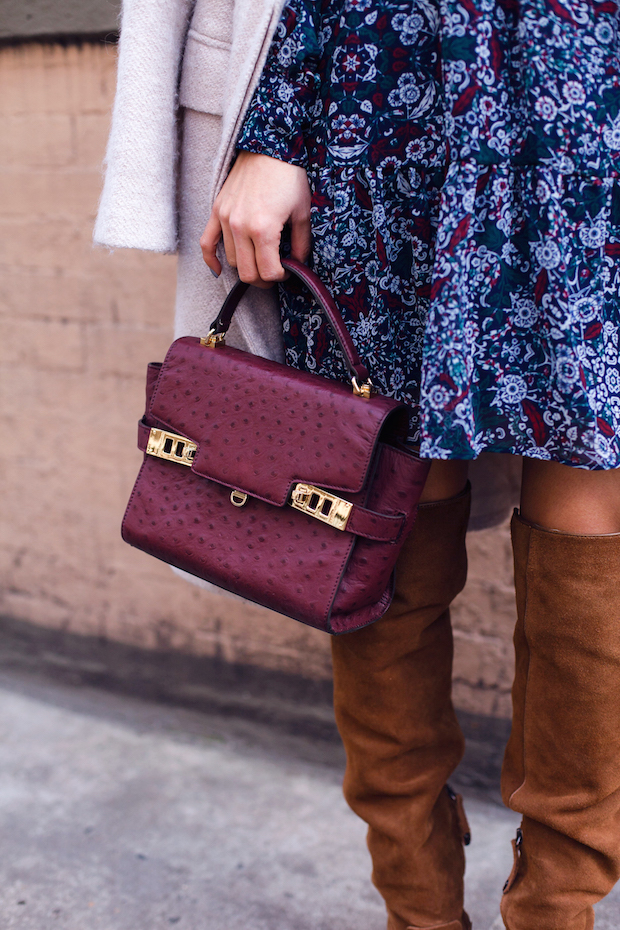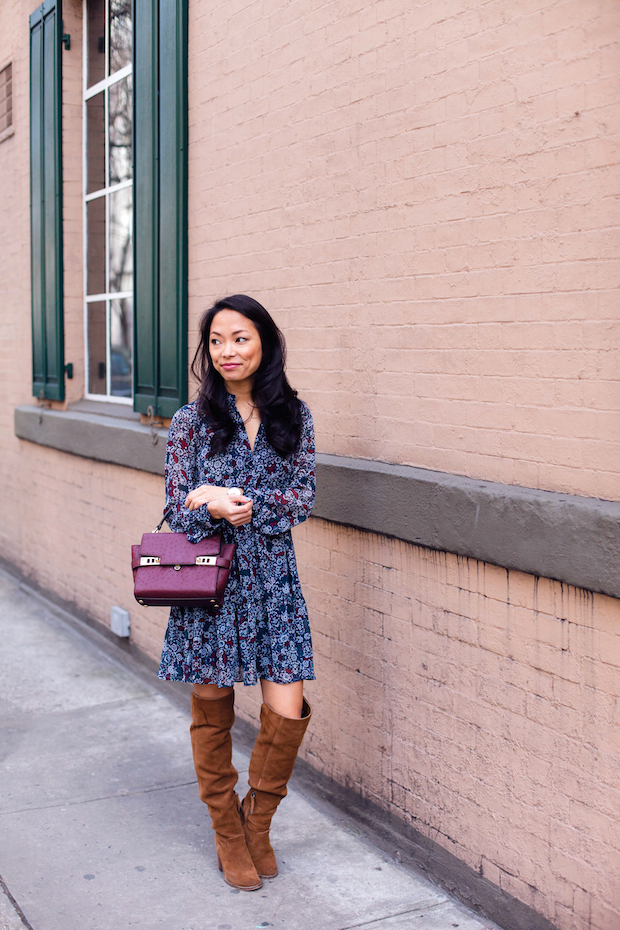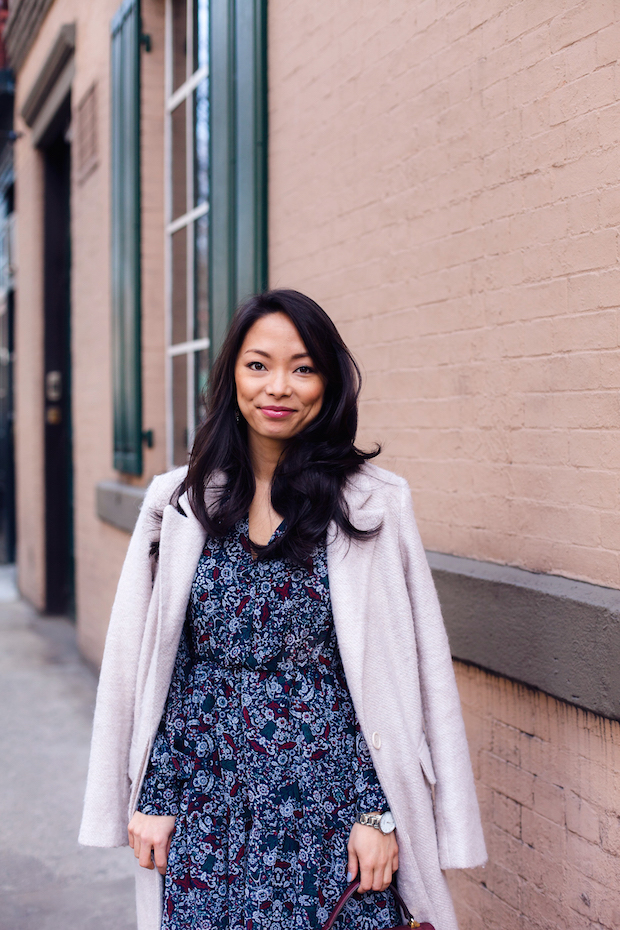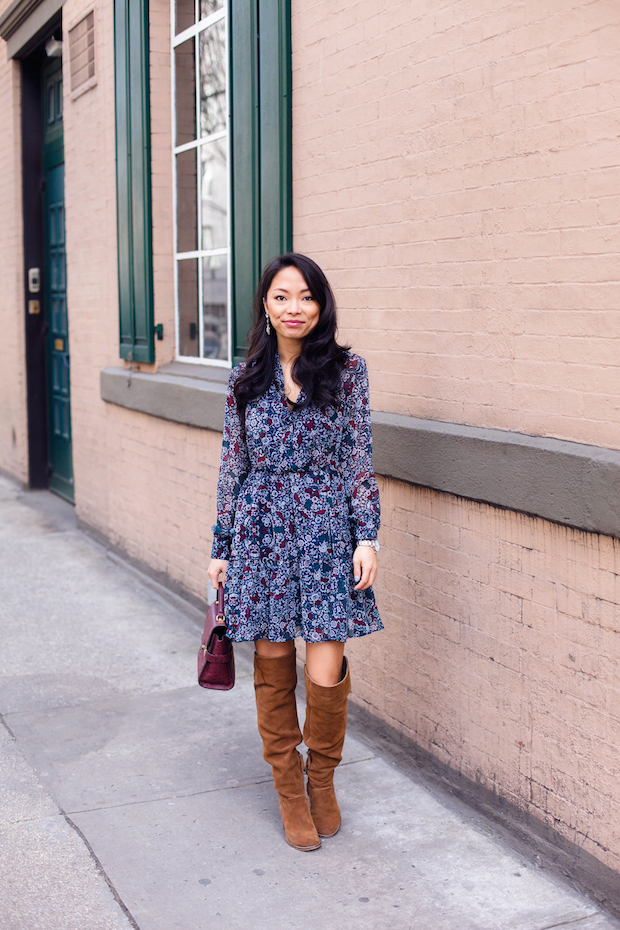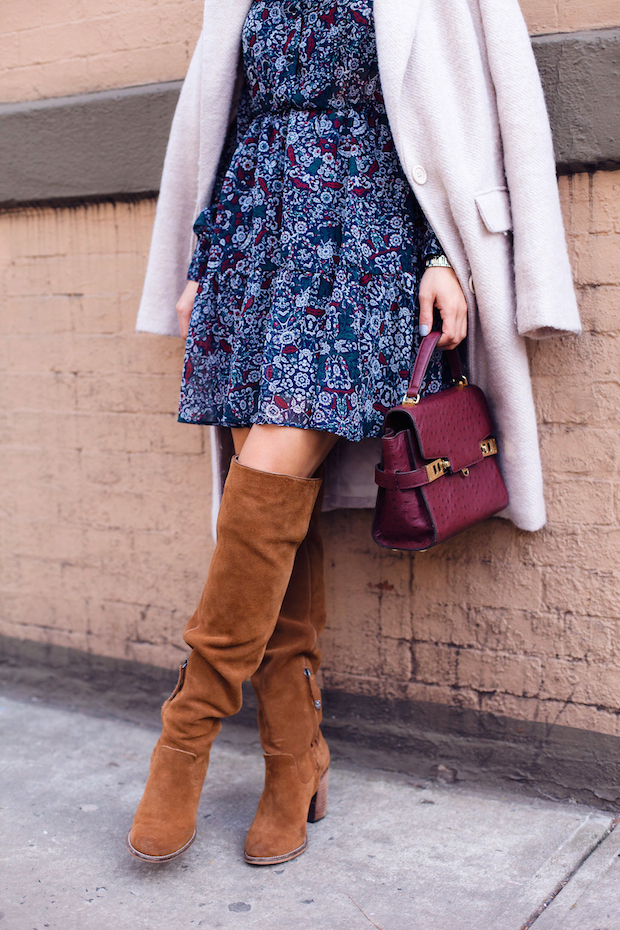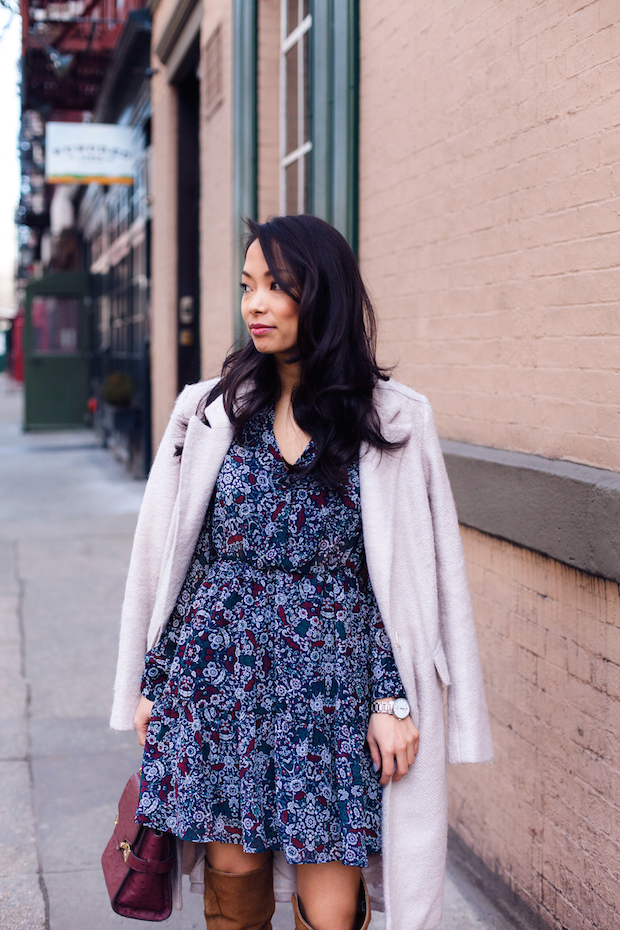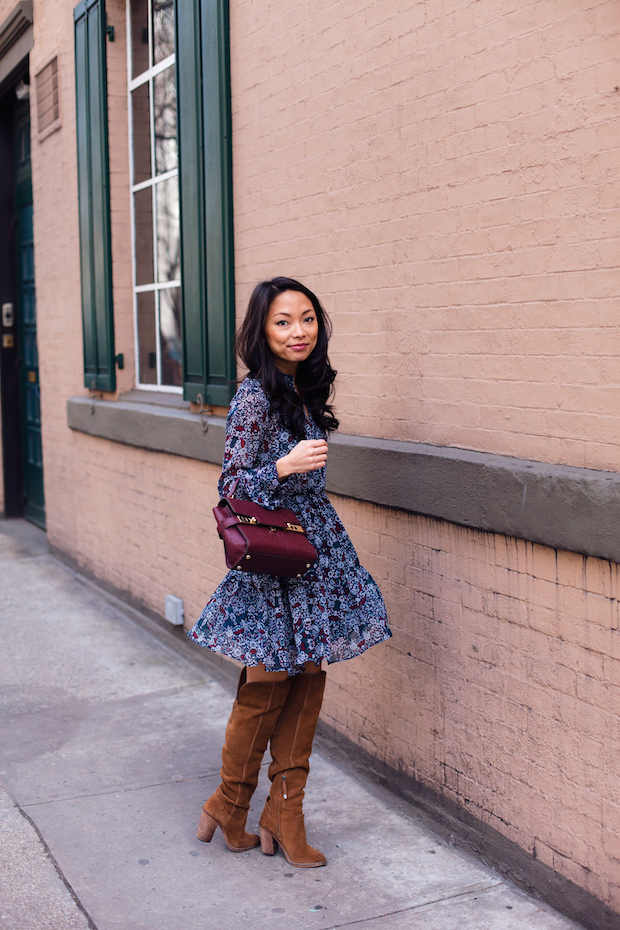 I had almost made it through all of winter without wearing this duster coat that I had picked up last year. Too light to wear in the thick of winter and too heavy to wear when spring actually starts peeping it's head out there's only a small window where it actually makes sense.
That small window finally came around this week! It's chilly in the mornings but warming up at night and I think it's safe to say that we're out of the (winter) woods. This dress was like the unicorn that I couldn't find. Have you ever had you heart set on something specific and no matter how hard you look, store after store, you absolutely cannot find what you're looking for? It's the worst.
Last November we were heading out to Martha's Vineyard for MG's birthday celebration and because it was so cold, I really wanted to wear a long-sleeved dress with over the knee boots. No lie, I went to 15 stores looking for said dress and came up empty.
Sure enough, we came back from the trip and the next week I saw this dress online. It was exactly what I had wanted – a flirty skirt, an easy print, and a slight boho feel to it. Usually when I think of boho I think of short shorts, Coachella, and more skin showing, so I wanted to try and give it a shot in the winter to break up the monotony of the all back ensembles I've been rocking to work.
These boots were by far my favorite purchase in the last 6 months and the cognac suede color were the perfect fit for a transitional look. How do you make the transition between winter and spring?
SHOP THE POST
DRESS: BCBGeneration garden print dress  •  BOOTS: Over the knee suede boots (sold out, these are identical)  •  COAT: Longline duster coat (under $50!)  •  BAG: Henri Bendel uptown mini satchel c/o  •  WATCH: Kate Spade watch
[thefeedproducts style='four']