January 5, 2014
satin in the snow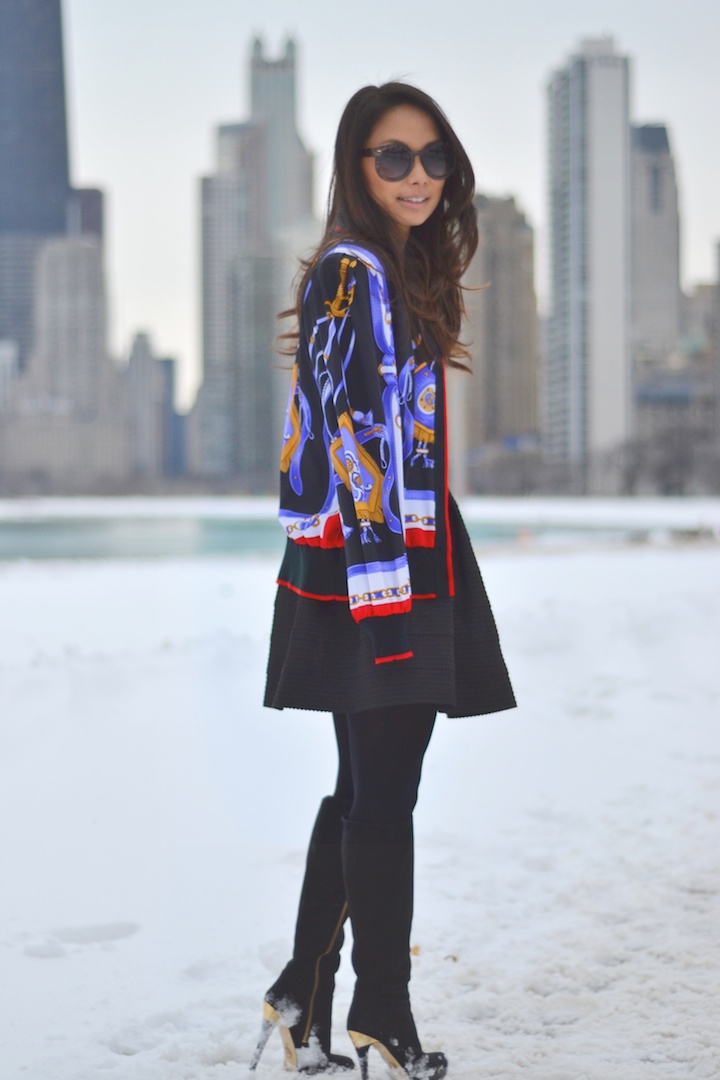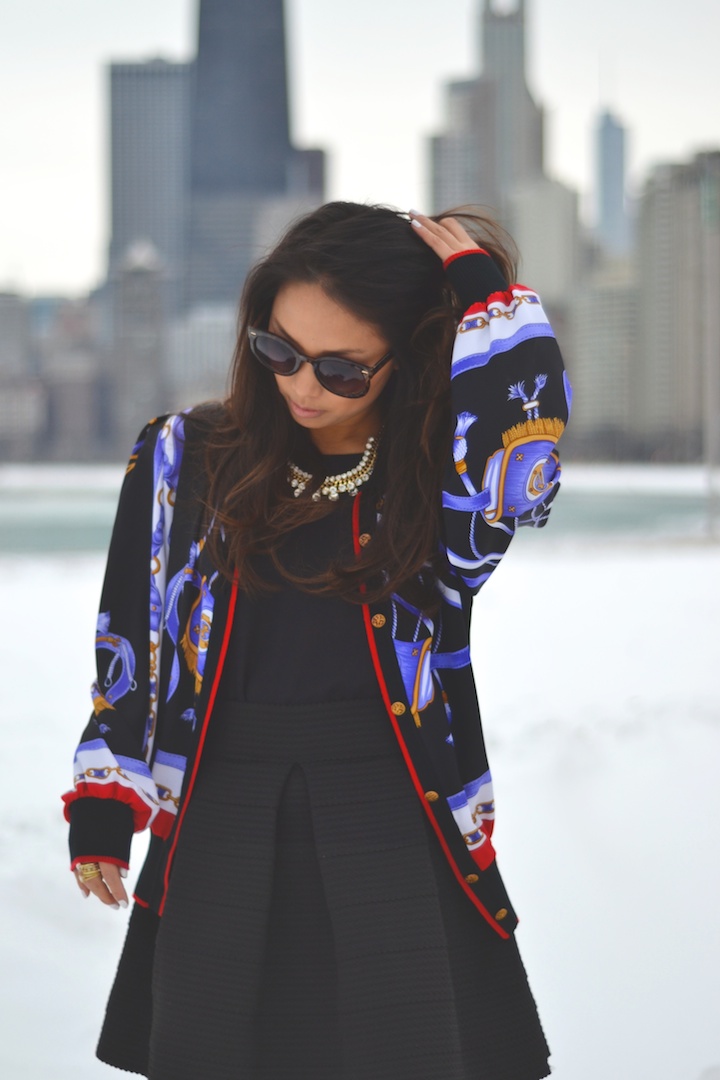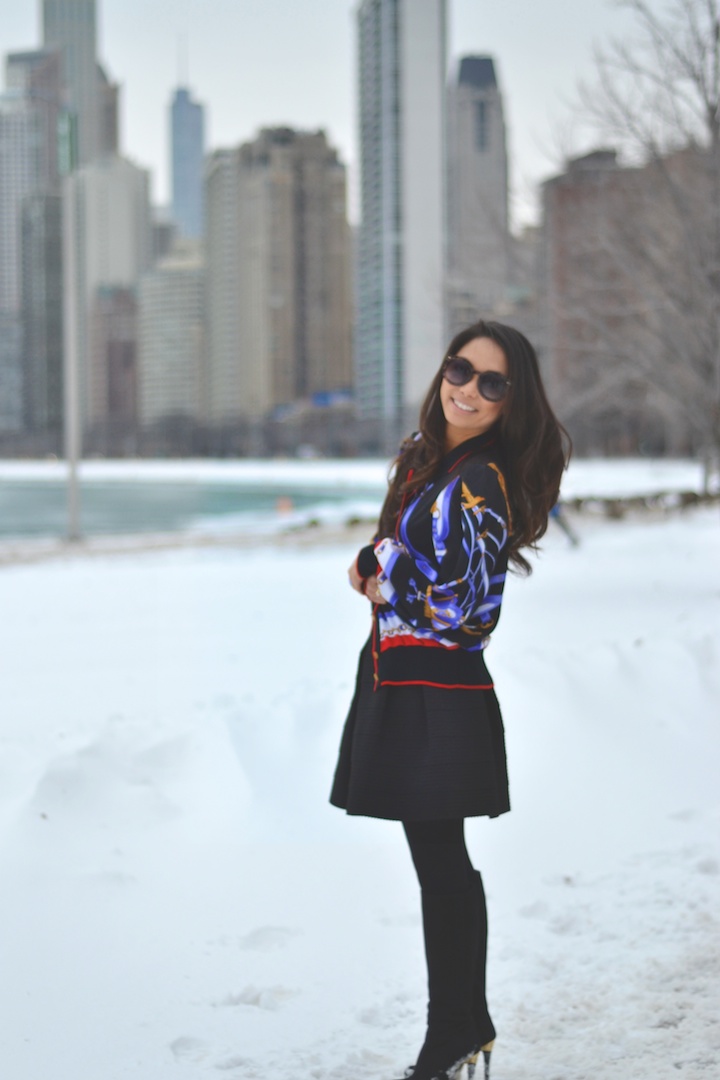 Jacket: Vintage satin scarf print from Lula B's in Dallas (similar or similar)  |  Top: Theory Blouse  |  Skirt: Devlin skater skirt from Nordstrom (similar)  |  Boots: Michael Kors York suede boots (similar) |  Necklace: Bauble Bar x Honestly WTF  |  Ring: Ariella stack set from Nordstrom  |  Sunglasses: Urban Outfitters (similar Karen Walker)
Over the holidays I was able to pop into my favorite vintage shop in Dallas, Lula B's. One of my close friends Lindsay and I used to go all of the time and we've taken home some of our favorite vintage pieces from the store. I love the thrill of the hunt and we both get so much enjoyment out of perusing — if you're ever in town you should definitely stop by. My table from this post is actually from the design district location.
I stumbled upon this satin scarf print jacket, and as my dry cleaner said when I brought it in, "it's an unbelievable find"! The buttons are beautiful and the print is so timeless. I ended up pairing it with a skater skirt and knee boots for a flirty look. I was actually surprised how many printed bomber jackets I was able to find right now and am loving how versatile they are! I've snagged some for you to shop below.
I hope you're all staying warm! It took a turn this weekend for the worse and it's a snowy, freezing, icy mess here in Chicago and I couldn't be happier to be in my polka dot sleep shirt and knee socks watching movies inside!
xo,

Photos by Heather Mowatt
SHOP THE POST: