May 27, 2014
Pieced Together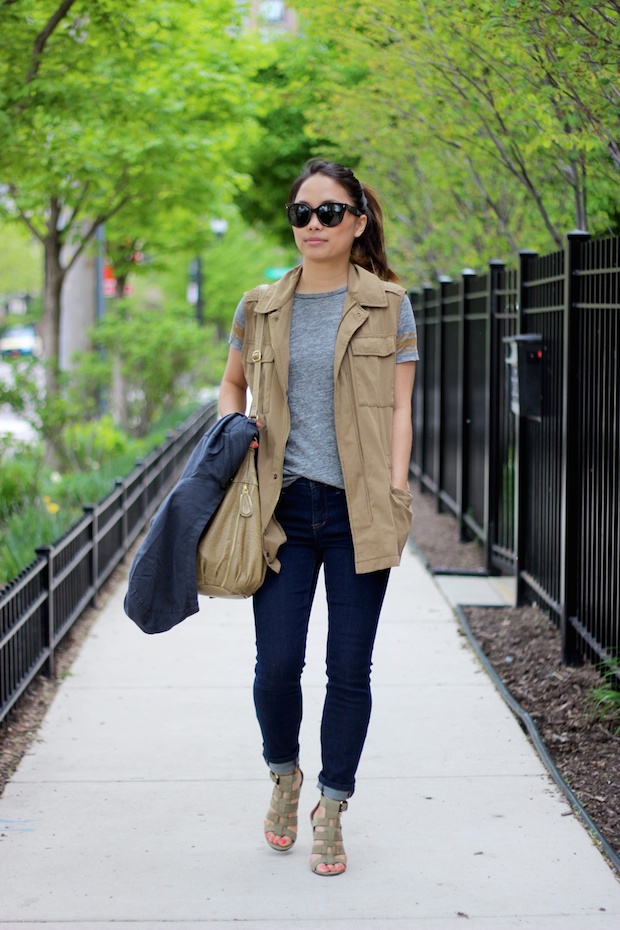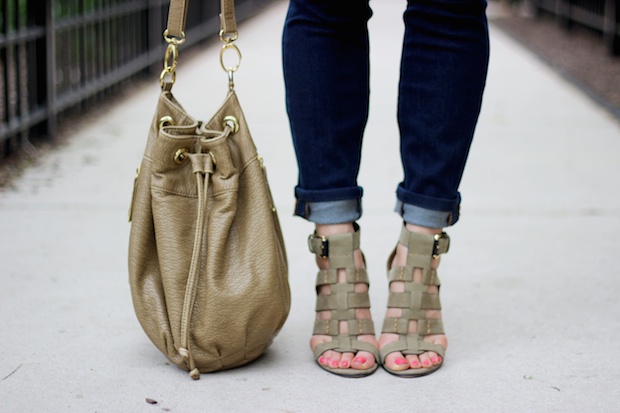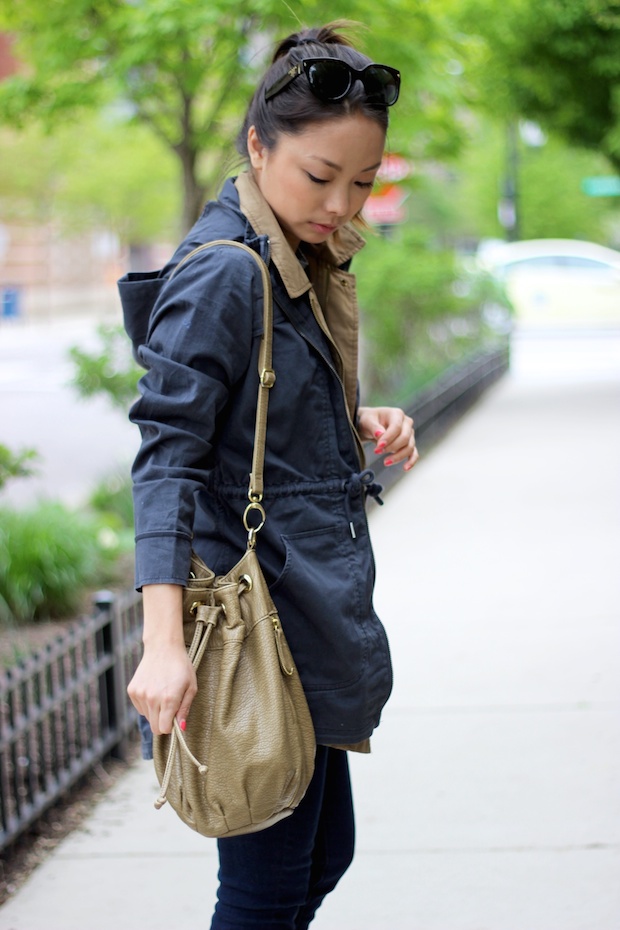 There are some mornings where I'm really less than inspired to be getting out of bed — read, Mondays or the first day after a long weekend. I am often the "let's go get 'em" type of person but some mornings just come on so abruptly that I find myself staring blankly into my closet and running out of time before I have to head to work. I know you've had those moments too, so I am going to share my little secret on how I get dressed on those days when you really need to push through and are uninspired.
I'll start with something that I really want to wear because it's comfortable. In this case, I picked the skinny jeans that finally came back from my tailor that are a comfortable and easy fit. I had been looking for a good replacement pair for the ones I ended up getting rid of in my closet cleanse and was beyond thankful that the gals at Madewell sent me home with these after my event last month. A good fitting pair of jeans is just the best.
Then I'll pick a current favorite from my closet to get me excited about my outfit, and if it's a notch up from what you'd normally wear that's a plus. I don't typically wear heels on Mondays (mostly because I'm running late.. literally running) but decided that I needed that pick me up to get my mind right. I can't even tell you what a good investment these heels are – comfortable, sexy, versatile and my favorite color as of late.
Next I assess based on color. The heels have an olive/moss green color and I wanted to tie that back in so I chose this t-shirt with stripes of a similar color to keep with the casual vibe and layered a utility vest over it. It's a little embarrassing how often I wear my utility, leather moto or tailored vests over things. I am a vest junkie lately! I can't stop, but I like that they add a different element to seemingly normal looks.
Last but not least, I chose something functional. It was a little cold that morning so I picked out a light jacket that didn't necessarily match (I think that would've seriously overdone the olive green) but has a similar vibe and would be found in a corresponding color palette. There are a ton of jackets out there in military green like this, but not many in this shade which made it a home run for me (it also comes in khaki).
It's not a science, but I've found it to be very helpful when I'm having styling block in the morning. Comfortable + current favorite + color coordinating + functional, for the win! What are your go-to's for lazy mornings?
 SHOP THE LOOK
JACKET / Athleta anorak in flint (c/o)  •   VEST / Ecote utility vest (similar)  •  T-SHIRT / Madewell linen half court tee  •  JEANS / Madewell skinny skinny jeans (c/o)  •  BAG / Deux Lux bucket bag (similar here and here)  •  SANDALS / Dolce Vita 'Niro' sandals  •  SUNGLASSES / Prada cat eye sunglasses
Photos by Mary Graves Photography