February 18, 2015
My #NYFW Recap
Are you tired of the #NYFW hashtag yet? :) For those of you who follow along with me on Instagram (@viewfrom5ft2), you probably saw that I was at Fashion Week here in New York! It can be such a fun week, but also a very exhausting one. It's the first real one where I've lived here (last time I had just moved in) and was so different from other times I've been for the special event in the past!
I always love taking you guys through my brief but fun Fashion Week adventures through my real lens and with more commentary on what actually happened in and around these snaps. Here we go!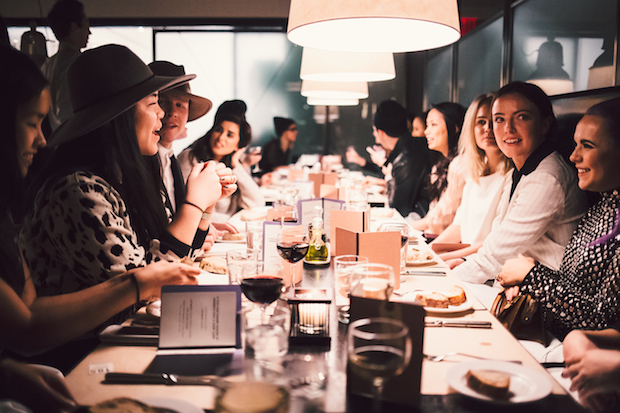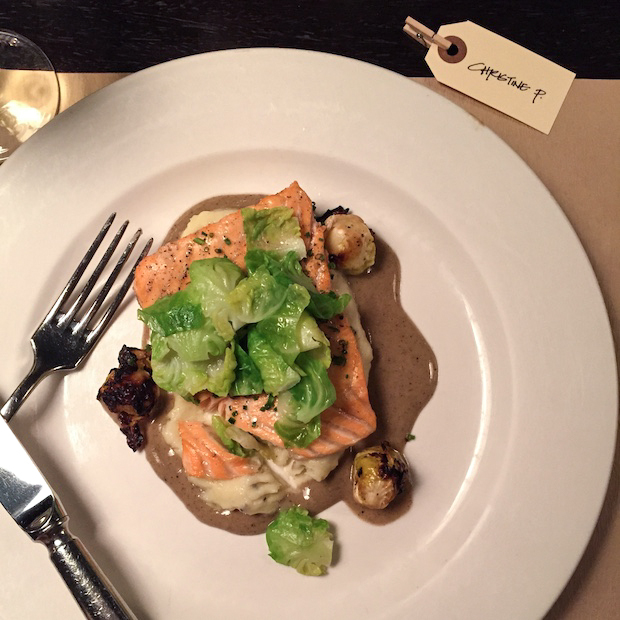 I started the week off with a dinner with Kenneth Cole x Fohr Card. What a night toasting to two incredible companies and them bringing together a wonderful group of individuals. I had the pleasure of meeting some new faces like Sazan (can you believe we're both from Texas?), Brooke, Jess, and the brothers behind Brothers and Craft, Zach and Clay. Oh, and did I mention we had a private concert with Bon Jovi beforehand? Acoustic. So amazing! A huge thanks to Fohr Card and Kenneth Cole for having us!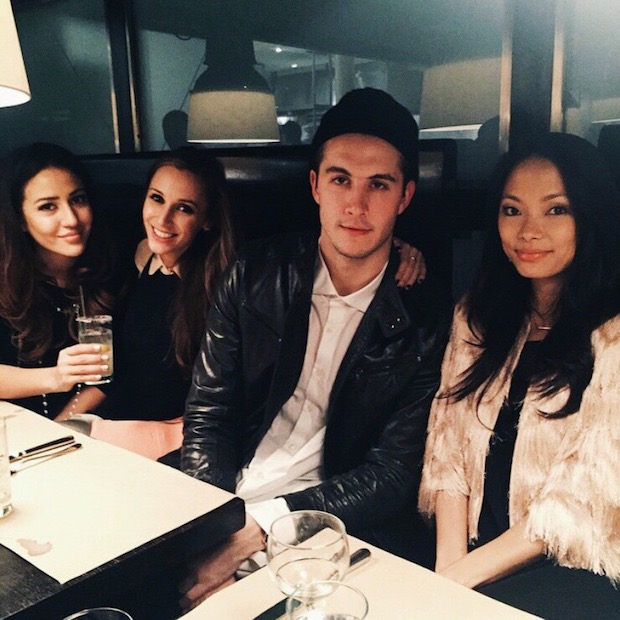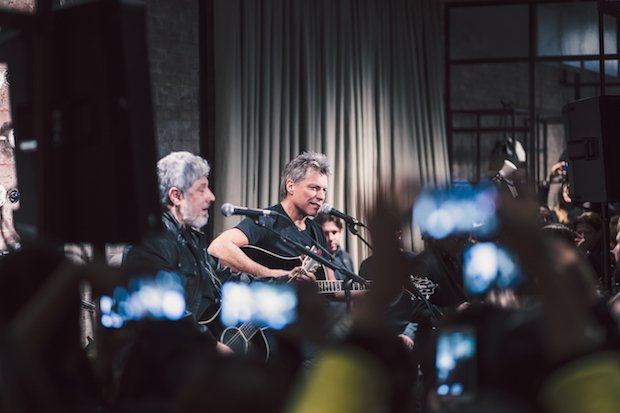 photo 1, 2 and 5 by Frankie Marin
You may have seen my post on this yesterday, but I'm still thinking about some of the pieces from the Kate Spade presentation because it was so exciting. I love when a brand takes a bit of a risk with some edgier pieces mixed with girly details. What you didn't see all over Instagram was the guy playing the grand piano in the background (loved this touch), the butlers carrying around trays of candy for the models, and the quirky but adorable drawings on the walls behind them!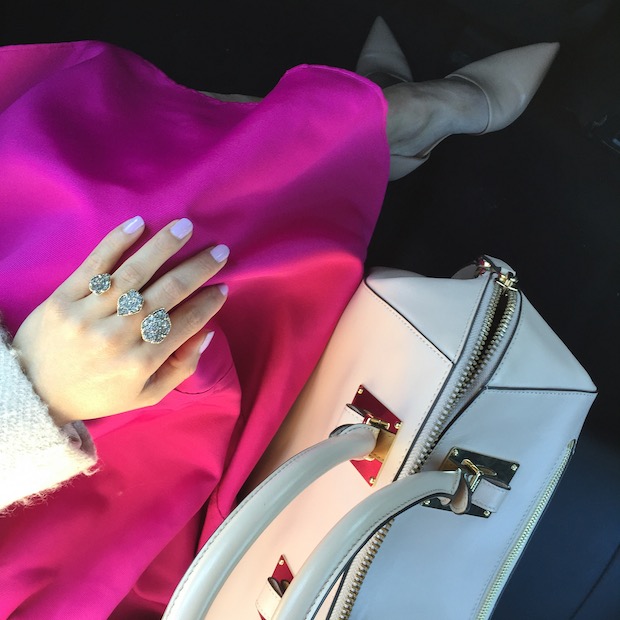 Outfit Details | Skirt, Bag, Ring, Heels
The Lacoste show is always one of my favorites. I really enjoy sportier looks and am always looking for inspiration, which I definitely had plenty of after the show. My favorite from the show was the closing dress – a striped high-low number that would be perfect with a leather jacket and pair of heels! I've also never seen a sweat-headband look so good with ready-to-wear clothes.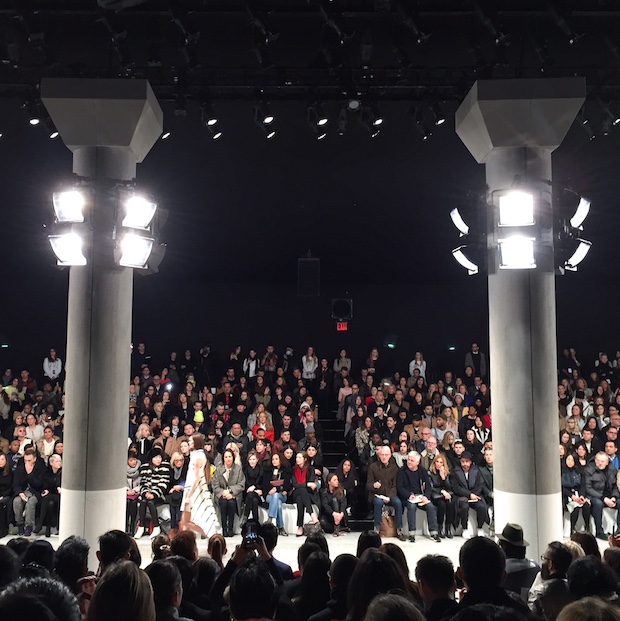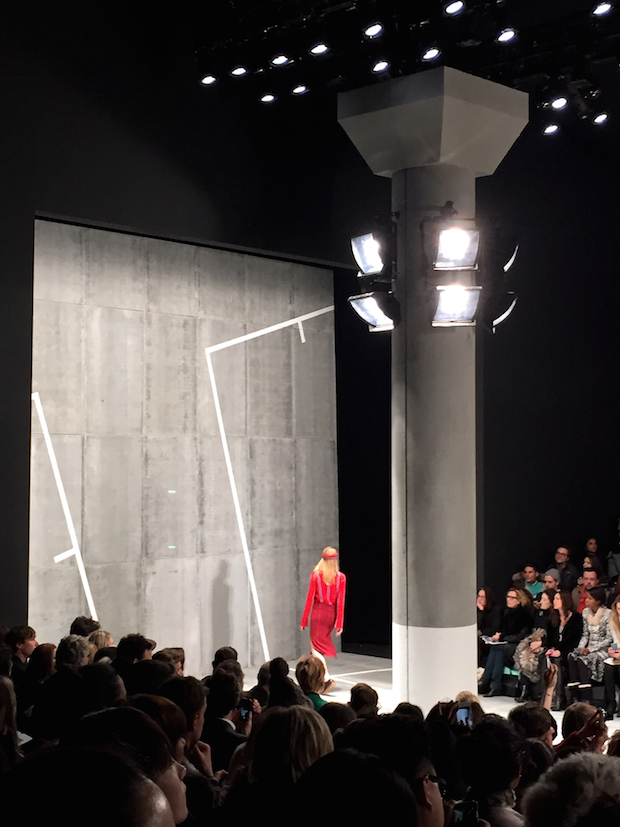 I spent one of the afternoons chatting with these lovely ladies [ Katey, Ashley and Haley ] and the Bare Minerals team. Love how strangely interconnected you can be with girls who live all over the country! 6 degrees of separation is totally a thing.
Oh yea, and it was cold. REALLY cold. Feels like -9 degrees cold, so this day, it was all black, all day. Brrr!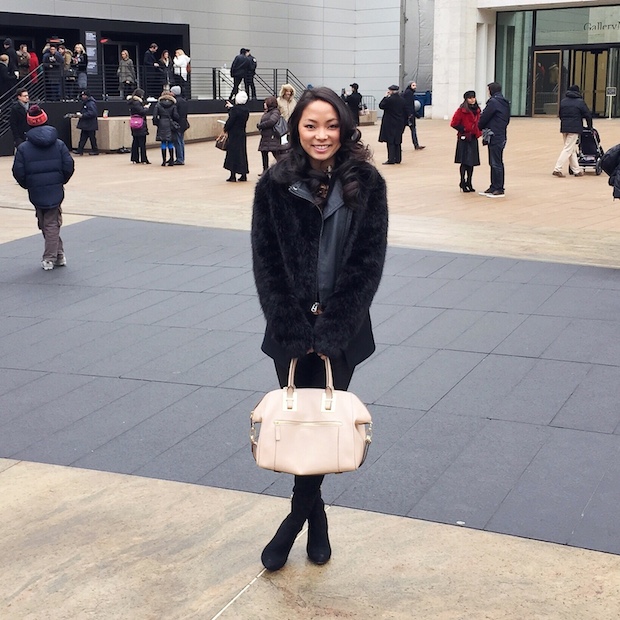 It's always a pleasure stopping by and saying hi to my favorite gals from Kendra Scott! I'm SO excited about the summer collection they have coming up. Think bright colors, aztec inspired shapes and a whole lot of tropical vibes inspired by Kendra's trip to Tulum. You may see some of your old favorites but in new hues, too!
Last, but certainly not least I closed out my week with a stop over at Lela Rose. She's one of my favorite fashion week shows to see – always inspiring me to be a classic but exciting girl for every occasion. I loved her used of fringe in dresses and skirts and the color palette coming this Fall. Bravo, Lela!
And that's that! It was busy and a totally different experience living here and running around to events and being able to go home, which was insanely nice. Hope you enjoyed following along!
P.S. – Not pictured are the 50+ botched iPhone runway photos from various shows .. it's way harder than it looks :/