February 17, 2015
Kate Spade Fall 2015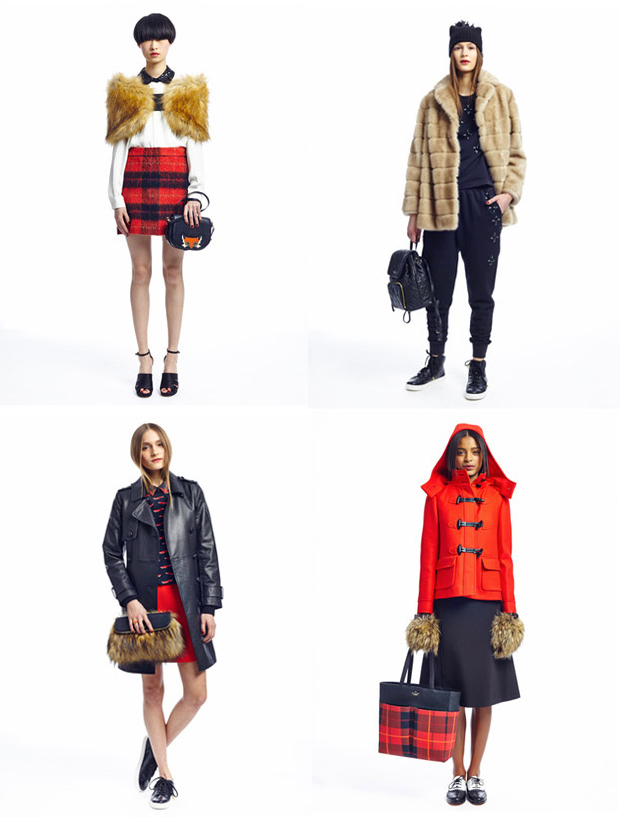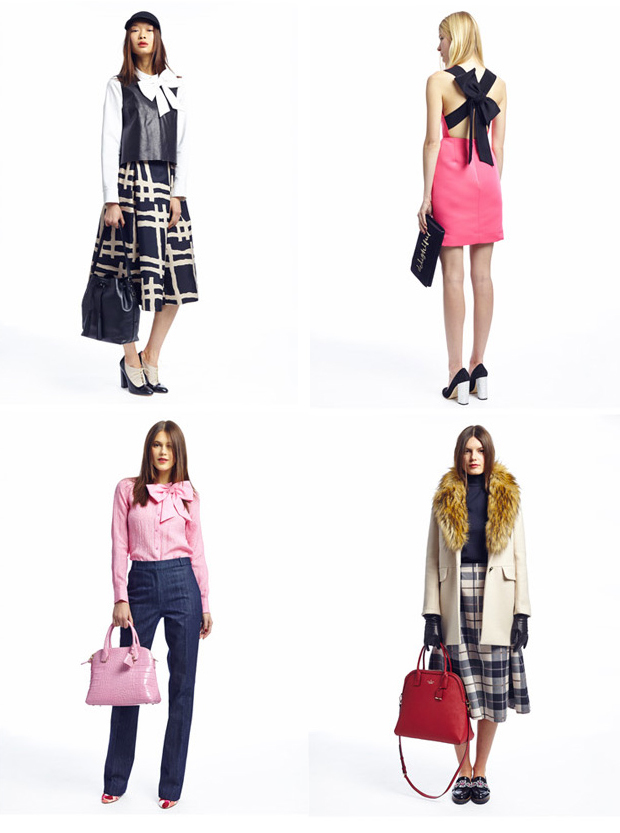 Twice a year people from all over the world descend on New York City to sneak a peek at what's to come for the next season. There's a part of me that loves looking at high fashion shows for inspiration, but I get most excited about seeing the designers that I love and wear regularly.
One of my favorite presentations this season (different than a runway show – the models are all posing live and you can get a better look at everything!) was Kate Spade. This Fall they are telling us to "expect the unexpected", and I'll attest firsthand that it will be a pleasant surprise.
The presentation was an exciting mix of girly details, oversized bows, and rich textures that will be keeping us warm when the temperatures drop back down later this year. My favorite coats were the red toggle coat, the cream wool coat with a faux fur collar and the navy leather trench. Mix in some adorable plaid skirts, my personal favorite – embellished joggers – and per usual, an array of must have handbags to complete your Fall look.
If you're like me and can't wait until Fall, you have to go over the Kate Spade and check our their latest arrivals. I'm head over heels for their Spring colors – especially in this purple Hayden bag, this clutch that's under $100, and a pair of white espadrilles. Shop my current favorites below!
SHOP MY FAVORITES
[thefeedproducts style='two']