March 1, 2016
My Bedroom Decor + A Minted Giveaway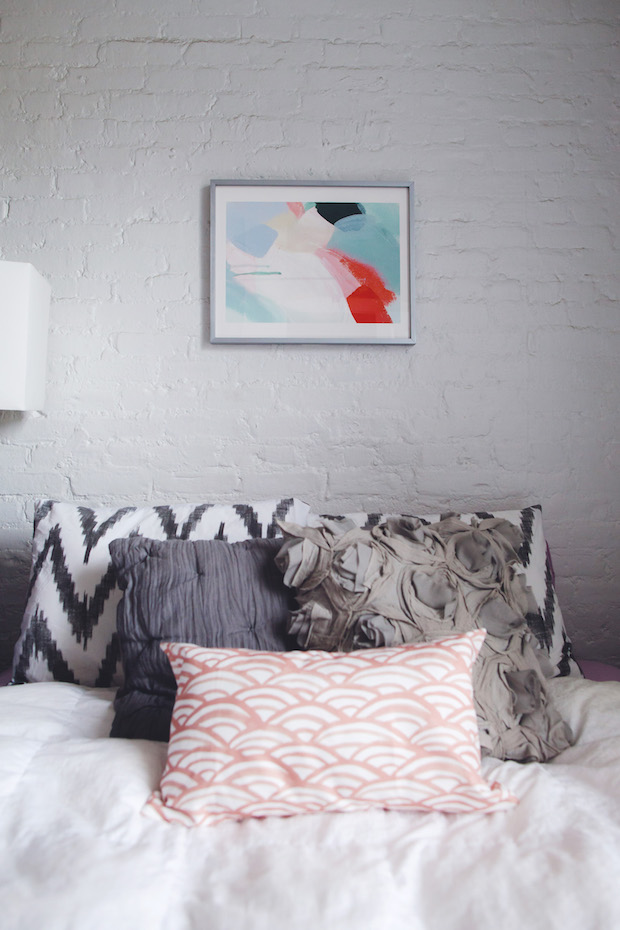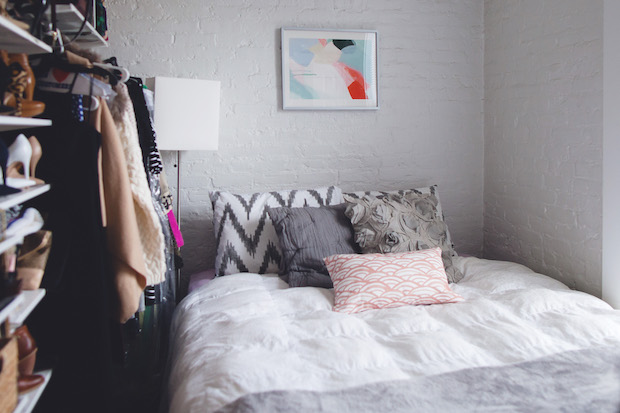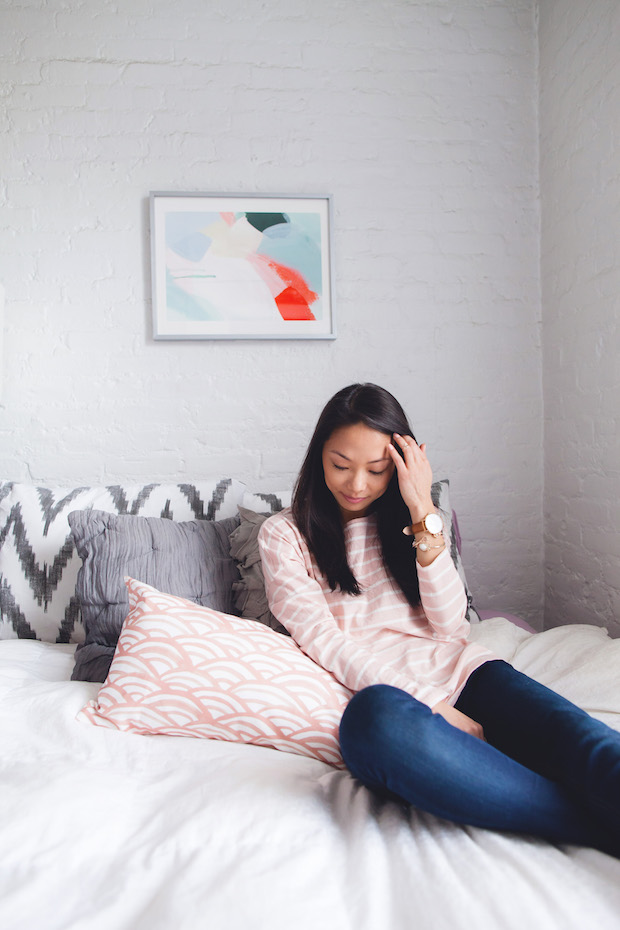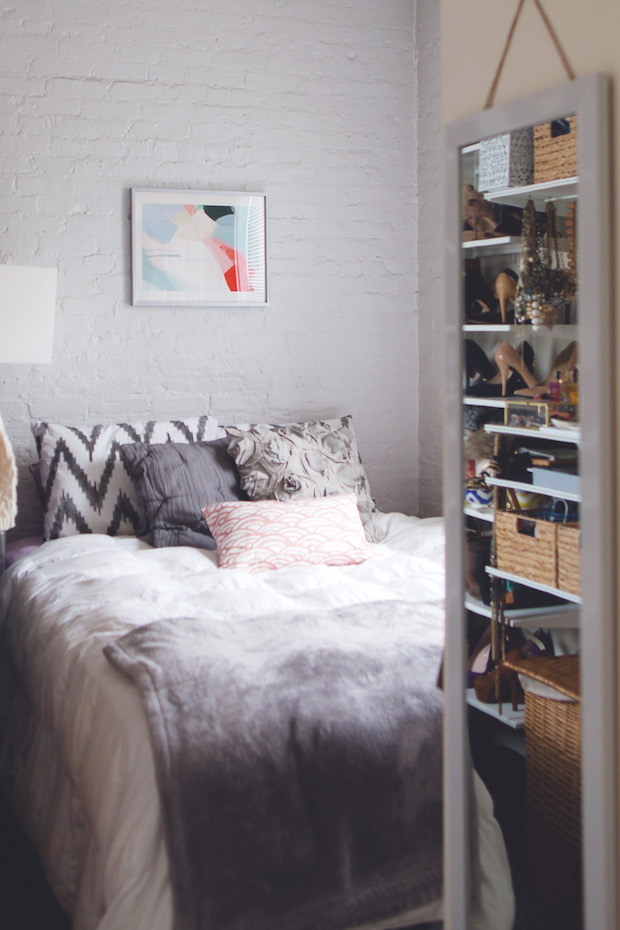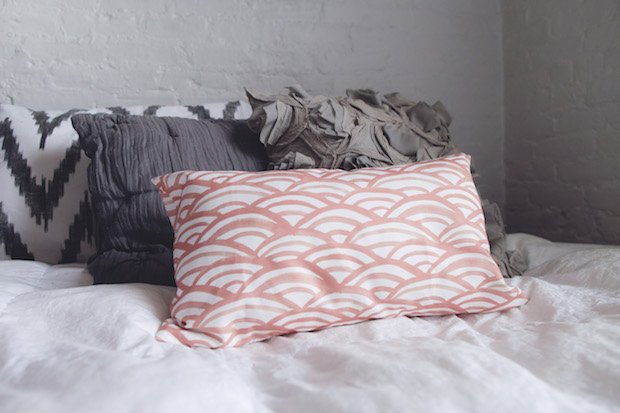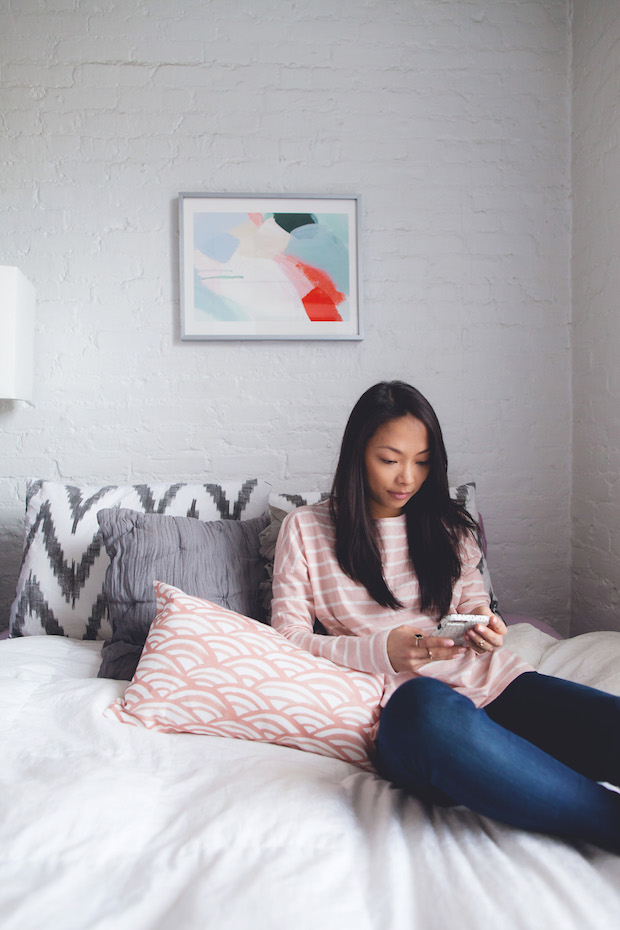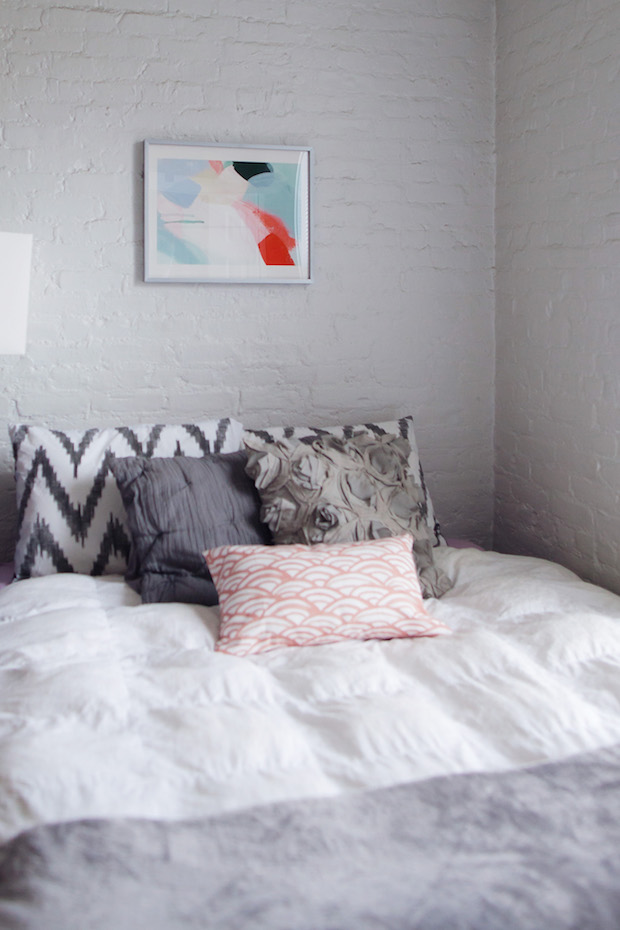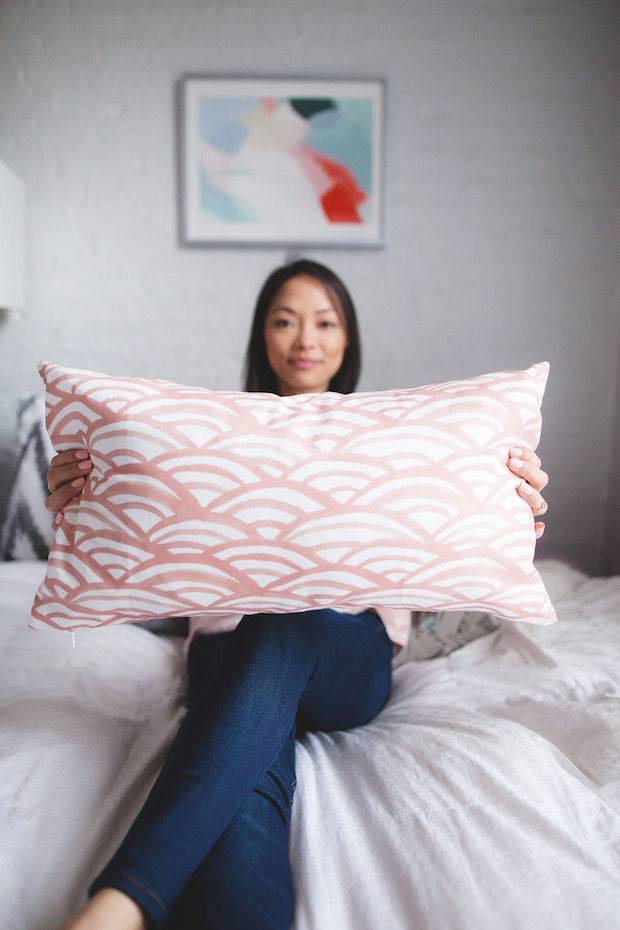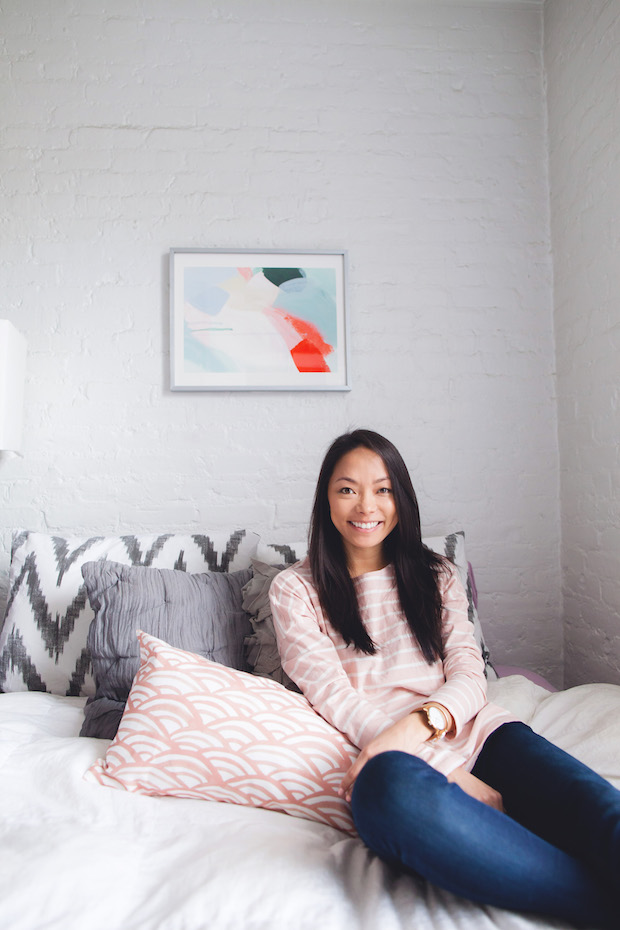 When I first moved into my place a year and a half ago, I had grand ideas of what I wanted to do with my beautiful white brick wall. My amazing roommate let me choose between the two rooms, and despite the fact that it makes it an ice box in the winter because the brick doesn't hold any heat, I adore my white brick walled room. I was set on creating a gallery wall–had picked out 4-5 prints, and then life happened.
I knew that I wanted to keep my room more monochromatic–I opted for white and grey pillows and in general just enjoy lighter, minimal bedding. There's something so refreshing and relaxing about it. Maybe it's that winter has felt so grey, but I decided this year that it was time to bring some color into the mix.
Color can be so tough to choose in living spaces, especially for someone who loves bolder prints when it comes to color in clothes. My personal style and my apartment style are actually very different. I like to feel relaxed and peaceful at home with just a touch of girliness. But with my personal style, I am constantly changing things up and trying new things.
One thing I've always loved are softer blues and light pinks. Any shade of salmon usually puts a smile on my face and so when I saw this scalloped watercolor pillow I knew it was just the right amount of color to add to my room. Once I landed on the pillow, I knew I needed to tie it all back together with some art to finally break in my beautiful white wall. I consulted my best friend Arleigh because I was torn between these two and her response was that this one was just "so me". As someone who knows me and my tastes very well, she was so right.
I chose the silver frame and a size that would allow me to pair it with other prints eventually. I'm in love with the way it brightens my little nook of a bedroom, while still feeling very much like me. I order stationary and cards from Minted pretty often (more on why I believe in Thank You cards), but recently discovered their trove of talent and art prints and even picked up some wrapping paper for a special occasion.
We've decided to team up and kick off March with a $150 giveaway for one lucky reader!
GIVEAWAY
Win $150 to Minted
Enter the giveaway here to win & we'll announce a winner on Instagram on 3/8
GOOD LUCK! :)
SHOP THE POST
ART: Enliven print  •  PILLOWS: Watercolor scallop pillow, West Elm rosette pillow (older), West Elm chevron shams  •  TOP: Striped tee  • JEANS:  Rag & Bone skinny jeans  •  WATCH: Cluse watch in camel c/o
This post was sponsored by Minted! Thanks for supporting the brands that keep this little blog running!