October 21, 2014
Like To Know It and Mobile Updates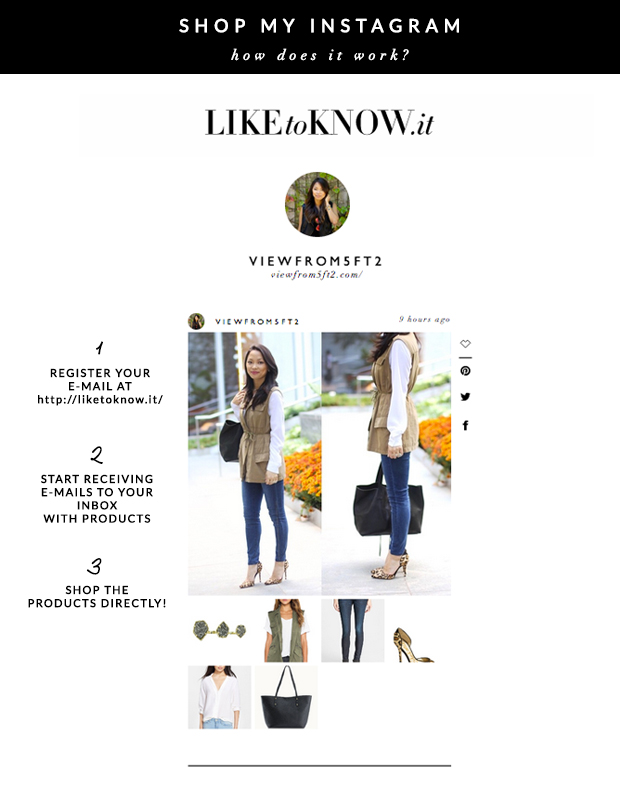 For many of you that follow me on Instagram, you've probably seen and wondered what Like To Know It is all about! I try to explain as much as possible in my Instagram photos, but sometimes I need a little more than just that little blurb. Here's how it works!
You simply register your e-mail at Like To Know It, follow me on Instagram, and when you see my images that contain the "@liketoknow.it #liketkit" handle and hashtag you'll know it's an enabled photo! Then you just check your e-mail for links to the products. It's that simple and you can even decide how often you want to receive the e-mails. I opt for once a day and it sends me all of them at once. Make sense?
My favorite thing about it is that it's an easy way to come back to these products. You can forward them on to your friends, family or significant others too and it's an easy way for them to get the link!
It's become a new saving grace for me now that I have way less free time than ever before. I also don't have a chance to post everything I wear, and there are some days when I really want to share a fun outfit or even other products I've hunted down that you might want to scout out with me! You can also always find them all in one place by navigating to Shop > Instagram on the top navigation menu. Easy as that!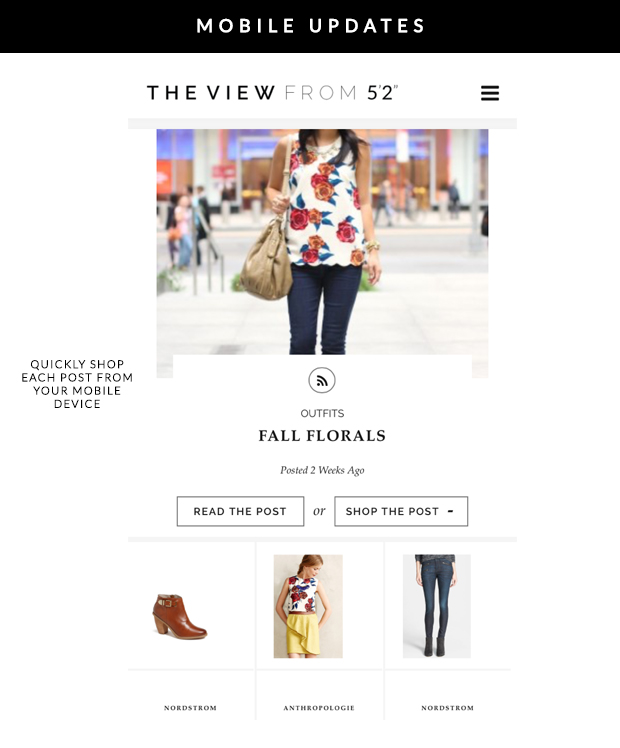 If you read my blog from your mobile device, you've also noticed that we got a facelift! It's now easier than ever to shop my posts directly from your mobile device using "Shop The Post"! Thanks to Chloe and her extremely tech savvy ways, you can see all of my posts quickly and even my "Edits". I have curated 4 shops that are easy to find within my mobile site — I'll be curating the best of the web in Coats, Shoes, Accessories and Petites. So exciting!
Lots more to come with the Holidays around the corner, so stay tuned and thanks as always for reading and following along! xo
START SHOPPING MY INSTAGRAMS