September 26, 2014
Twirling in Tulle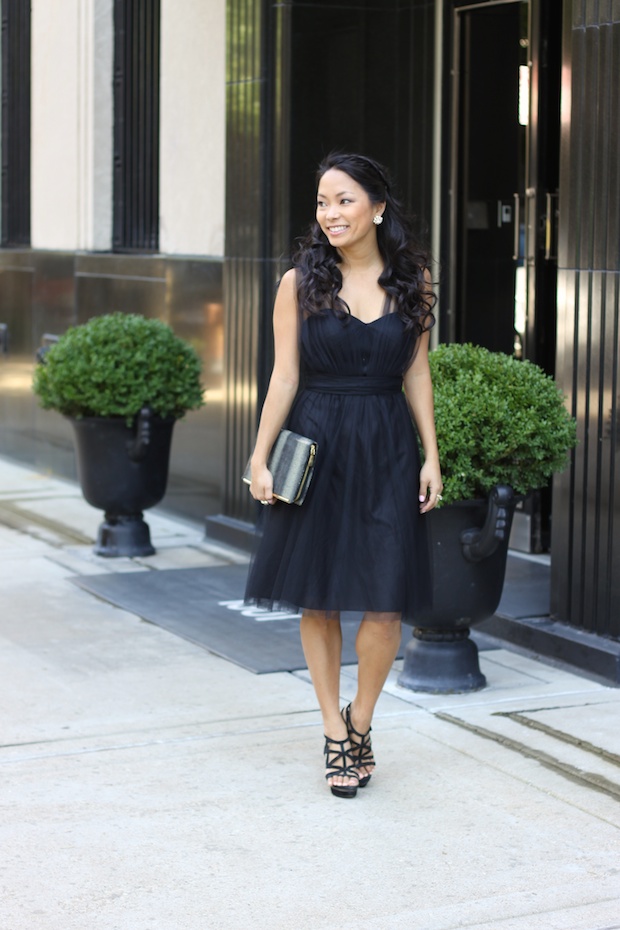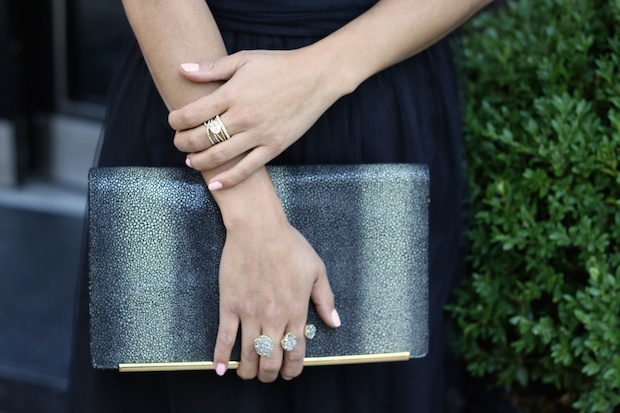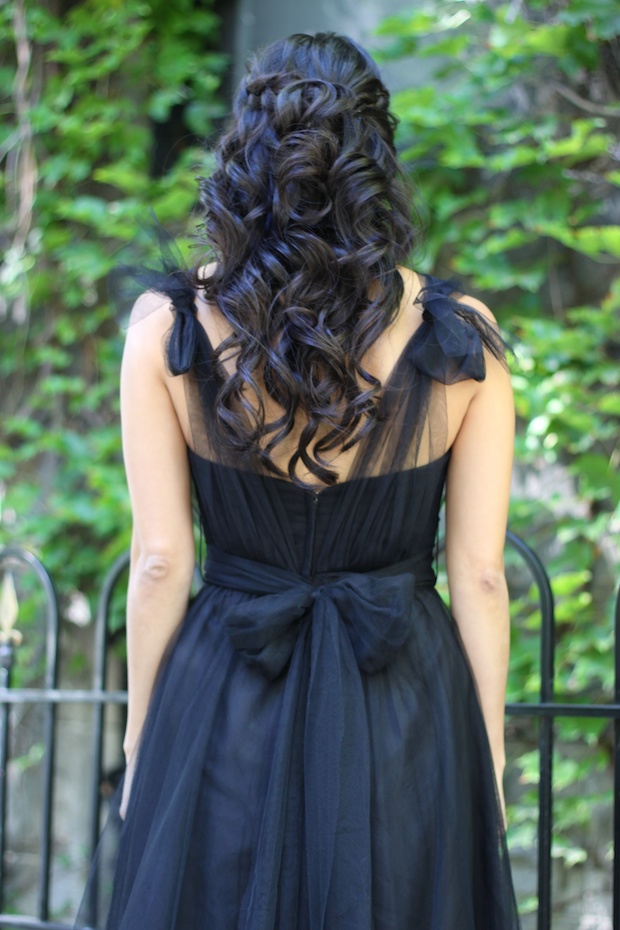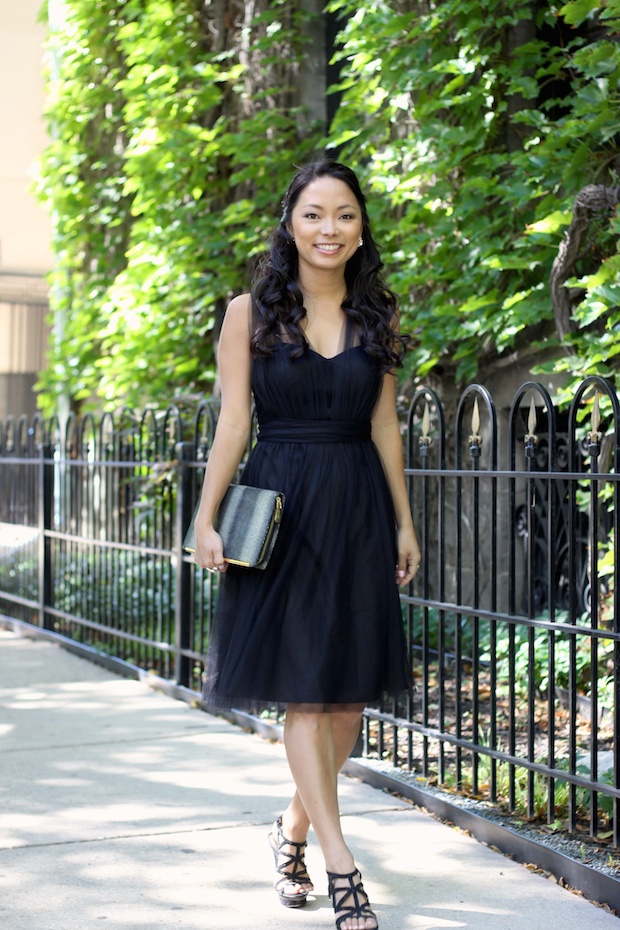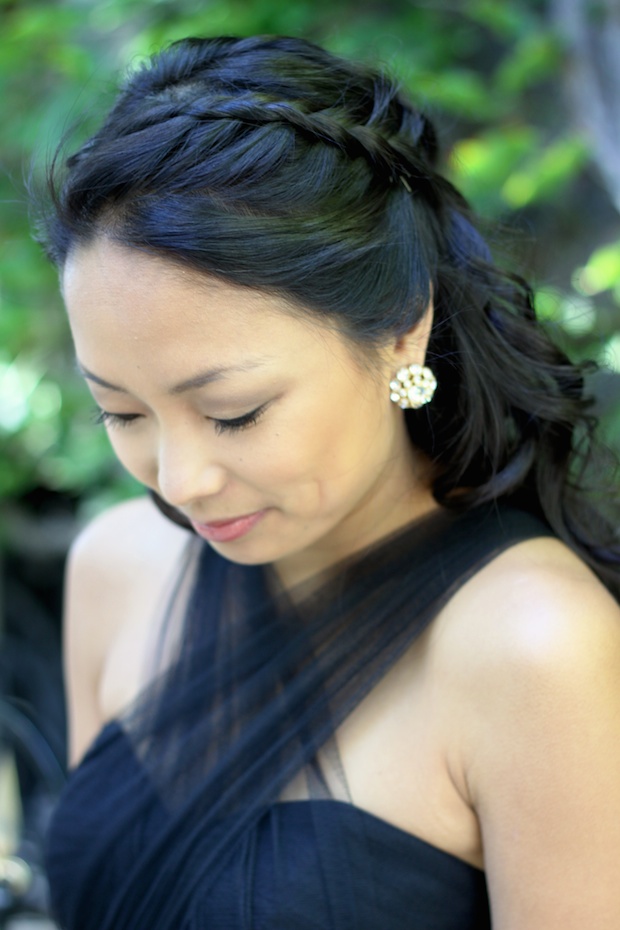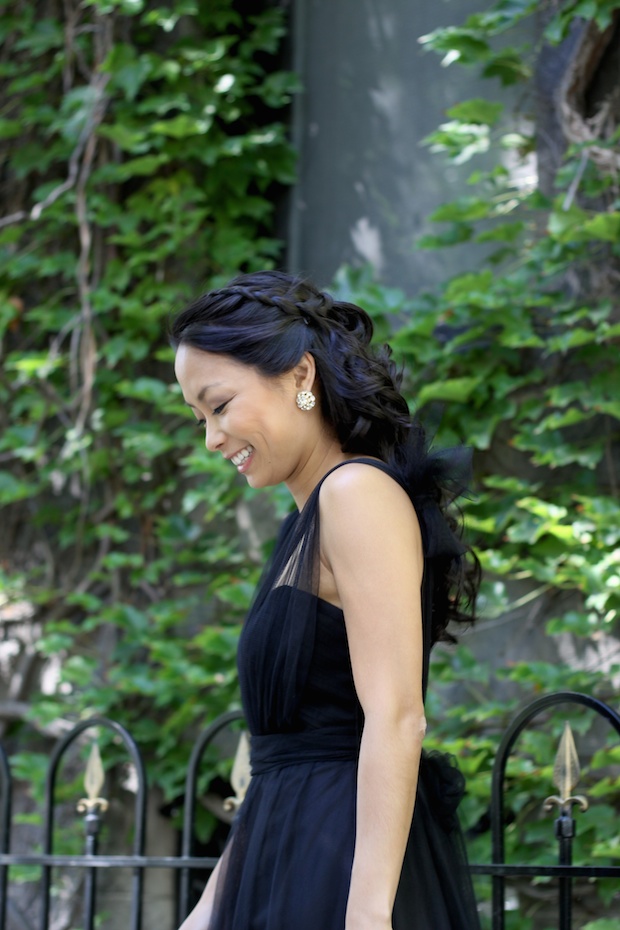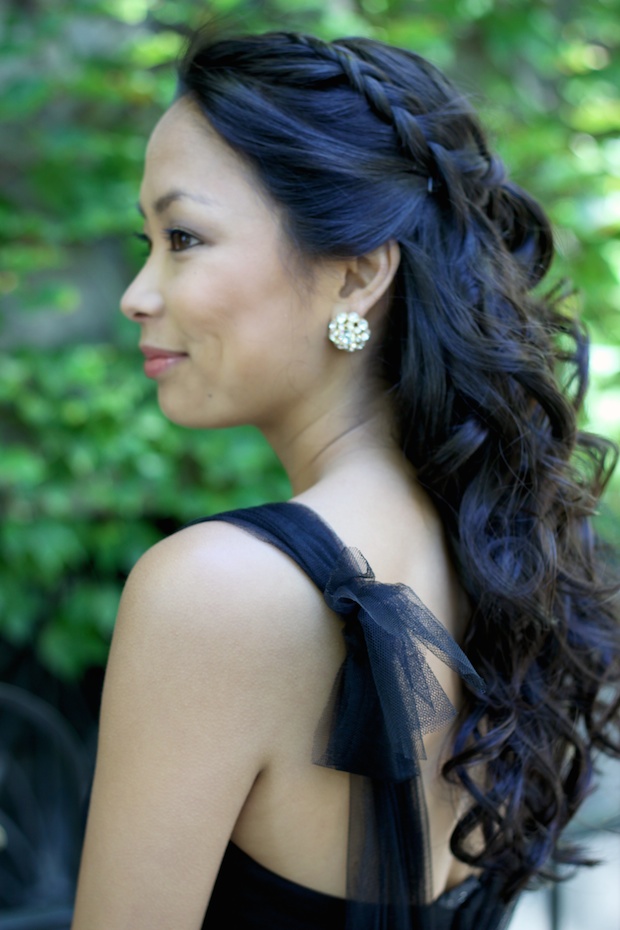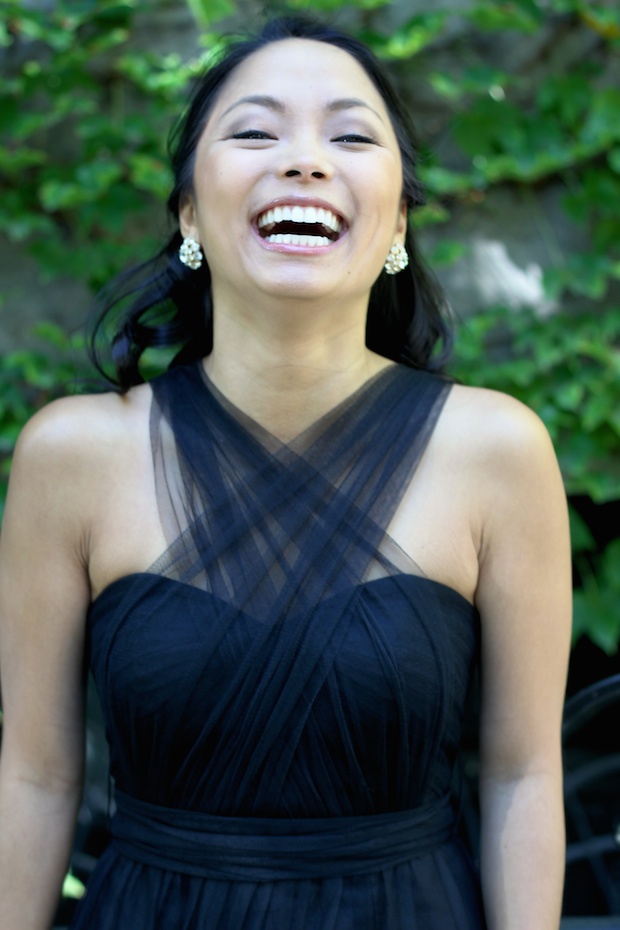 It must be something in the air or just this season of life, but it seems like every weekend I know someone who is getting married or engaged! Weddings are such a blast and I always get excited about getting dressed up for the special celebration.
Sometimes I struggle with finding dresses to wear to special occasion events because I want it to be special, but I also know I only end up wearing the dress once, maybe twice. This is why I fell in love with Jenny Yoo's little black convertible dress, the Wren! I can wear this timeliness number to dinners, weddings, date nights, and even during the day I could play it down with a blazer and cute heels or even a denim jacket and a topknot… the possibilities are endless.
When I first discovered the convertible line of Jenny Yoo dresses (that also come in a wide array of colors), truth be told I was blown away. Love at first sight! There are two panels on the front and back of the dress that allow you to style it endlessly. I love the idea of getting to buy one dress and transform it for different occasions. Not only is it versatile, but it is one of those dresses that when I'm wearing it makes me feel as pretty as it is!
When I was shooting with my friend Andrea, we were playing with some of the fun ways to wear the dress. You could go strapless, one shouldered or cross the panels for a luxe high necked look. I ended up wearing mine with the panels pulled up and bows on the back (top right below) with sheer straps and I also pulled the waistband around for a bow at the back.. who doesn't love a good bow?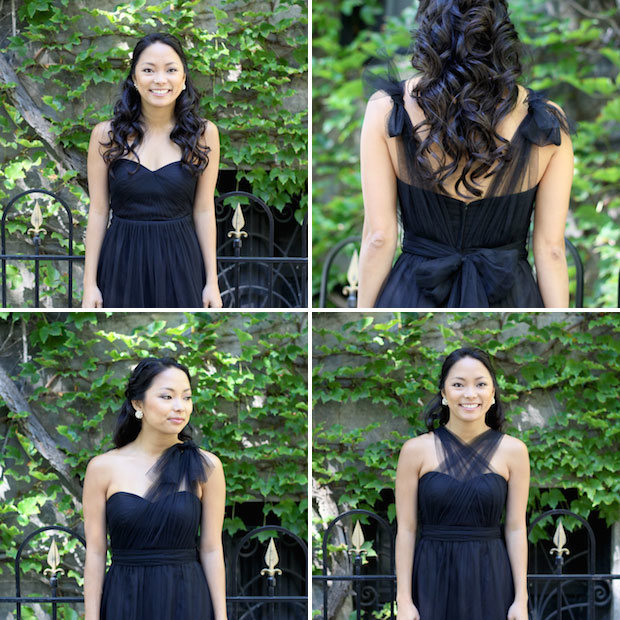 There's also a longer version (the Annabelle ) and a chantilly lace version (Aster) that are both convertible as well.  I couldn't help but want to twirl in this beautiful tulle dress. It's been a while since I've done a gif in a post, so I thought this would be the perfect opportunity. Happy Friday!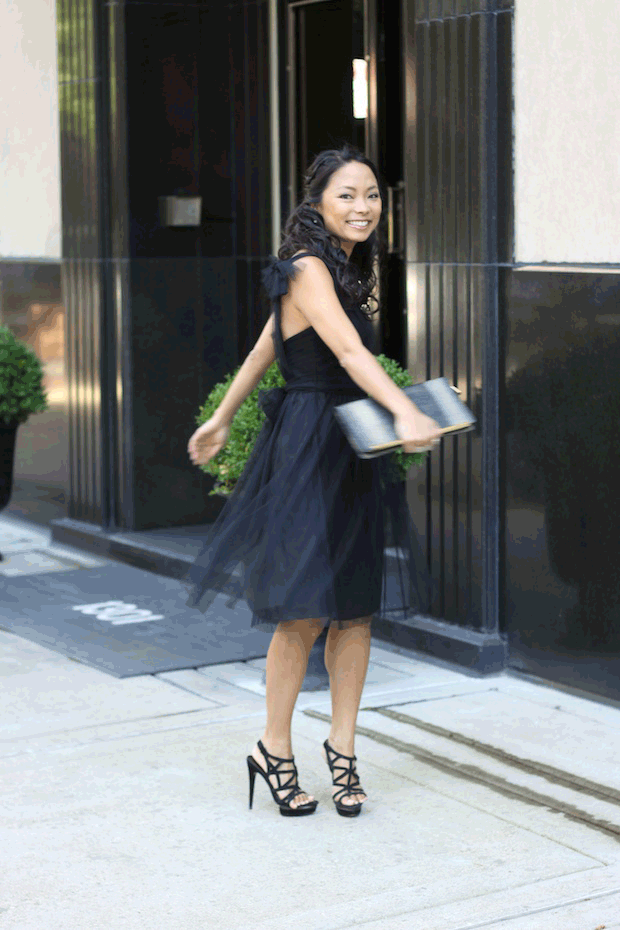 P.S. If you're a bride, bridesmaid or just a girl who loves pretty dresses, for every dress purchased in October Jenny Yoo will be donating $20 to Making Strides Against Breast Cancer (part of American Cancer Society). As someone who has lost a few dear people and also seen several triumph over breast cancer, I'm going to be doing what I can to show my support as well and appreciate Jenny Yoo's support of the cause.
SHOP THE POST
DRESS: Jenny Yoo Wren convertible tulle dress c/o  •  SHOES: Pelle Moda gladiator sandals  •  RINGS: Kendra Scott Naomi double ring c/o, Arielle stackable rings  •  CLUTCH: Vince Camuto snakeskin clutch c/o  •  HAIRSTYLE: Loose curls with braided back sides provided by The Stylisted
Photos by Andrea Plecko, Chicago Andrea Creative Photography
Thanks to Jenny Yoo for having me as a part of their blogger series and to The Stylisted for the gorgeous 'do!