December 30, 2015
Nothing New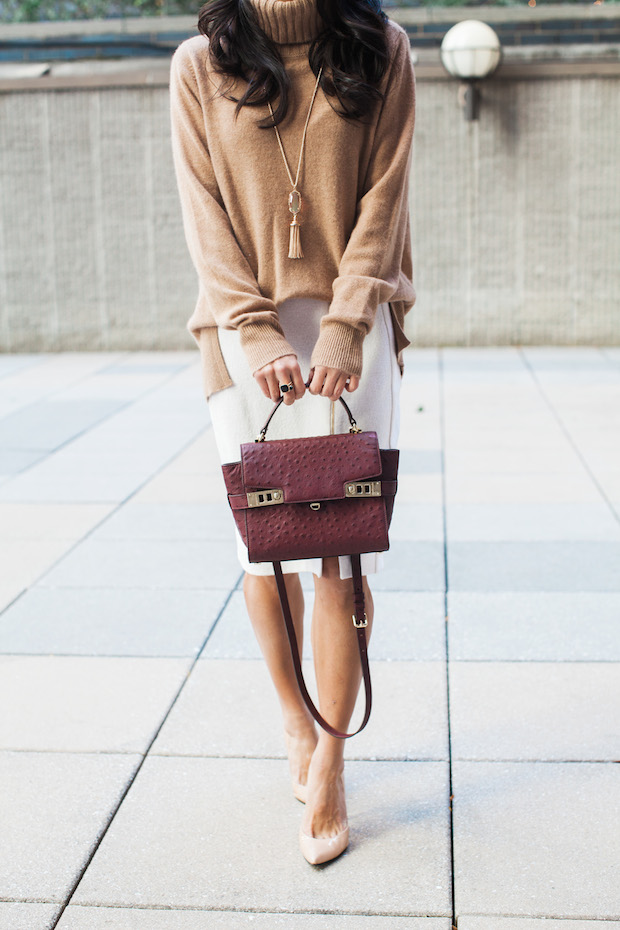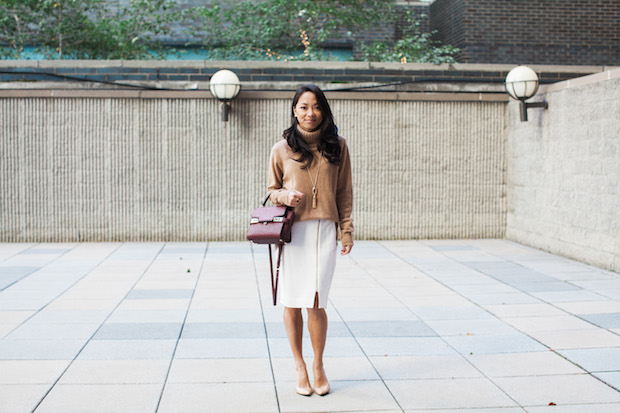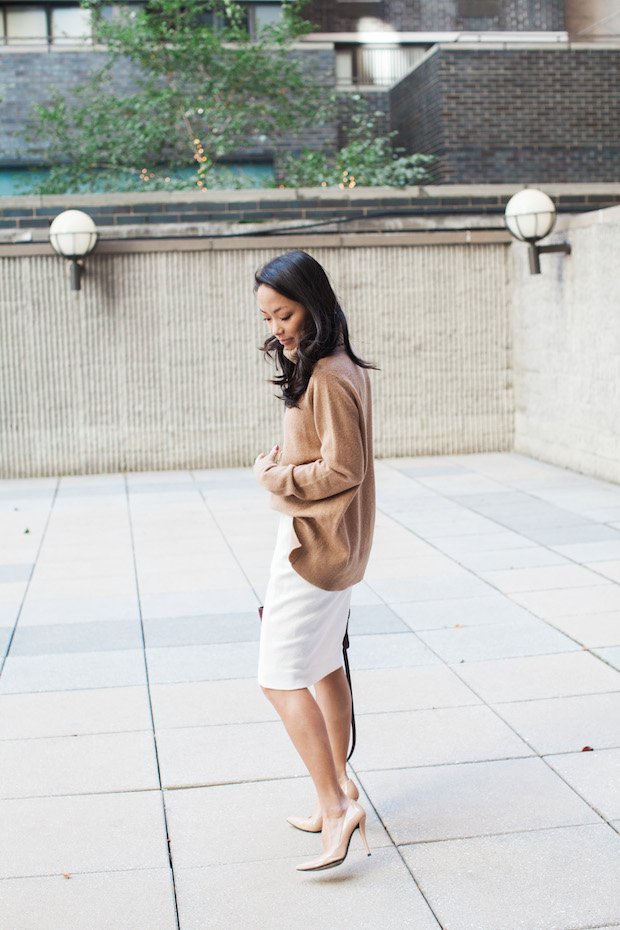 This holiday season I promised myself I'd try to spend less on buying new outfits and more on presents for people that I love, trips that I have coming up next year, and helping other people. I've challenged myself to come up with some new looks from my current closet which is always fun (except for when your light's been out in your room for 3 months and you're getting ready in the dark… true story).
If you don't own these two pieces, I'd highly recommend adding them to your closet. They're the perfect bases for any winter outfit. I picked up this cream skirt from Banana Republic last year around the holidays and have been pleasantly surprised at how many ways I can style it. Throw on tights underneath and add boots when it gets really wintery outside, swap a plaid button up and flat boots for a more casual dinner, or grab your favorite turtleneck and give it a half tuck with heels for a holiday party look like this one.
I've worn this turtleneck a handful of times and have to say it might be one of my best Nordstrom Anniversary sale snags of all time given the wear it's already gotten. I remember debating the camel color, but my new rule for choosing colors has held well: if it's a staple item (like cashmere or a coat) and first of that particular style that you own, get a staple color. All rules are meant to be broken (I bought this coat in pink 3 years ago) but in my older years I've found it to be incredibly helpful when I'm on the fence about a final choice. Lately I've been leaving it to my accessories to add a little extra something to my style.
I can't believe there's just one more day left in 2016! Although I'm not big on resolutions, I do plan on making it a priority to focus on my loved ones, enjoy the amazing blessings that I've been given, and to be open to what this year brings. Happy almost New Year! I'm spending the weekend (and my birthday) in the Poconos with my MG and some of our friends.. I'm looking forward to everything that next year has in store!
SHOP THE POST
COAT:  J.Crew stadium cloth cocoon coat  •  TOP: Halogen cashmere sweater • SKIRT: Banana republic wool skirt  •  SHOES: Stuart Weitzman pumps •  BAG:  Henri Bendel mini uptown satchel c/o •  WATCH: Cluse rose gold and gray watch c/o • JEWELRY: Kendra Scott necklace and bracelets
[thefeedproducts style='four']
Photos by Lydia Hudgens