August 21, 2011
High Gloss Fashion Giveaway!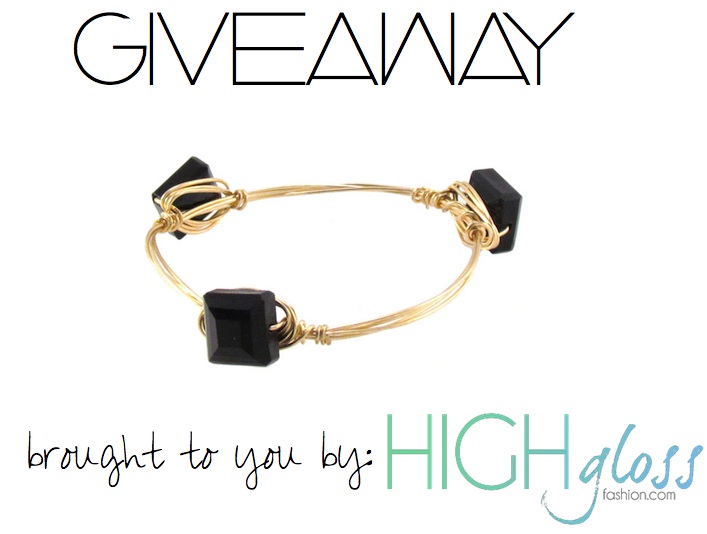 Woo hoo! It's giveaway time! :) For all of my incredible readers I've teamed up with High Gloss Fashion to give one of you guys this beautiful black wire gem bracelet… for free! To enter it's so simple:
1. Like the High Gloss Fashion page on Facebook here
2. Leave a comment on this post telling us what you would style this bracelet with (make sure you include first name and e-mail!)
The best entry will walk away with a new addition to their arm party! The giveaway will end next Sunday, so get to brainstorming and I look forward to hearing your ideas on how to style the bracelet! In the mean time you can check out High Gloss Fashion here for some outfit inspiration and after liking their Facebook page you'll receive a code for free shipping on your next order. If you're on Twitter you can follow them here to stay informed on special deals just for social media followers. Enjoy!