February 6, 2018
Dressing The Part
Have you ever heard the saying "dress for the job that you want, not the job that you have"? I've heard it countless times over the years, especially back when I used to work in more corporate environments.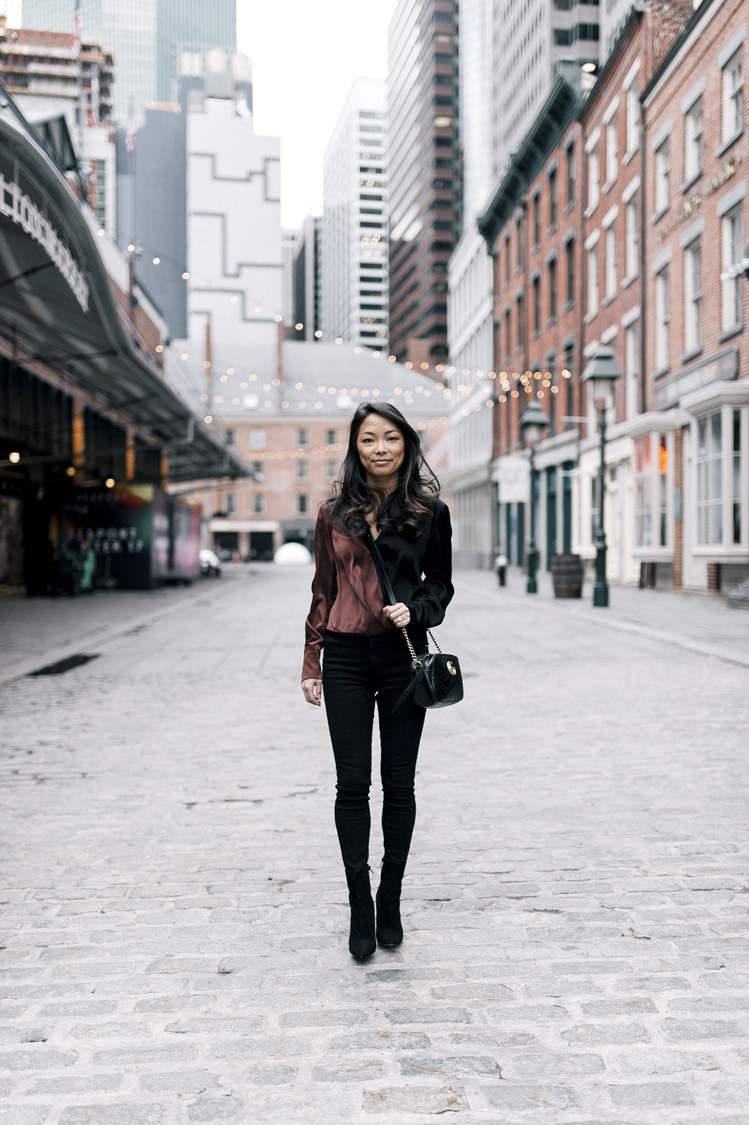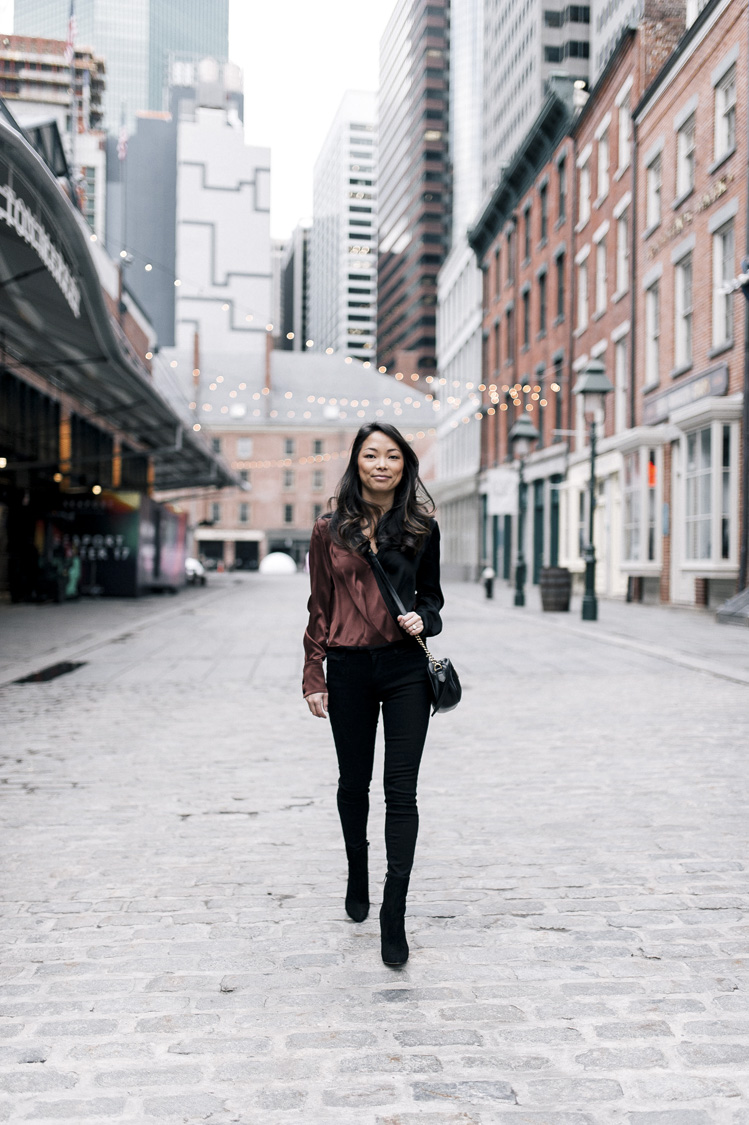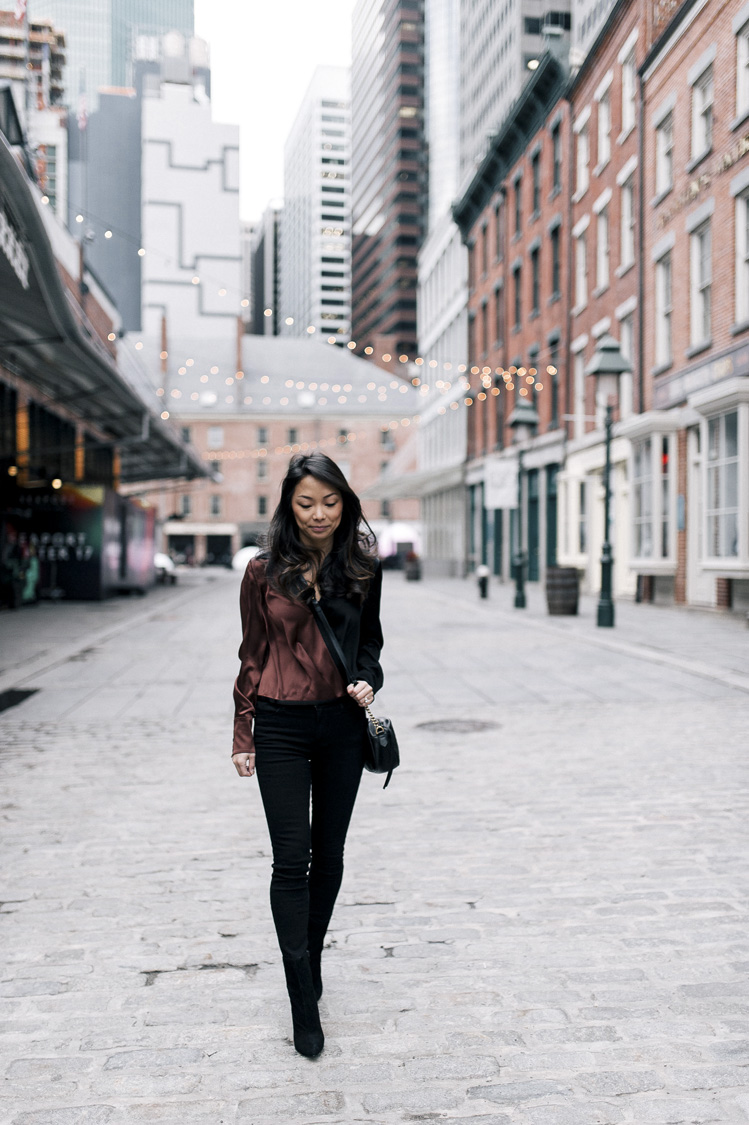 I feel pretty lucky to have not worn business casual clothes in over 6 years–I think every single piece that I used to own in that phase of my life has been eradicated from my closet, thank God.
That being said, I've learned in the last few years that it's important every now and then to add pieces in that might not be for "everyday". When the time comes and you have an important meeting, dinner with clients, or a big presentation I've found that it's equally as important for me to dress the part.
I've always loved and admired DVF – if you've ever read her interviews or heard her speak you know that she's a fearless, go-getter and a woman who lived her life exactly as she wanted. She didn't take no for an answer and somehow decades after starting her line she still finds a way to design for the modern, but classic woman.
In my style self discovery I've learned that I love a good crossover blouse. They work for almost any occasion and if it weren't completely awkward, I'd probably wear one everyday. I saw this one over the holidays and knew I had to snag it. It's a bit of an investment piece, but worth it over the long haul. I've done everything possible to keep my wallet out of sight of these Cuyana blouses (in stripes and in plain white) for the same reason.
These days I don't even know what "dressing up" on the weekend means (especially in the winter), but this is what it means to me. A fancy blouse, jeans, and heels are all it takes for me these days. 
GET THE LOOK