March 25, 2014
Drop Waist Dress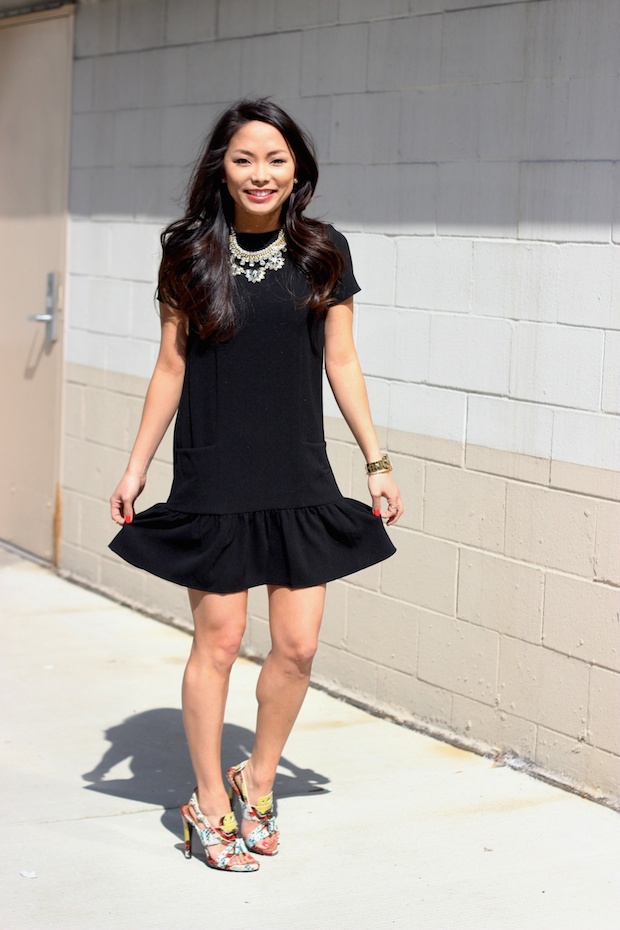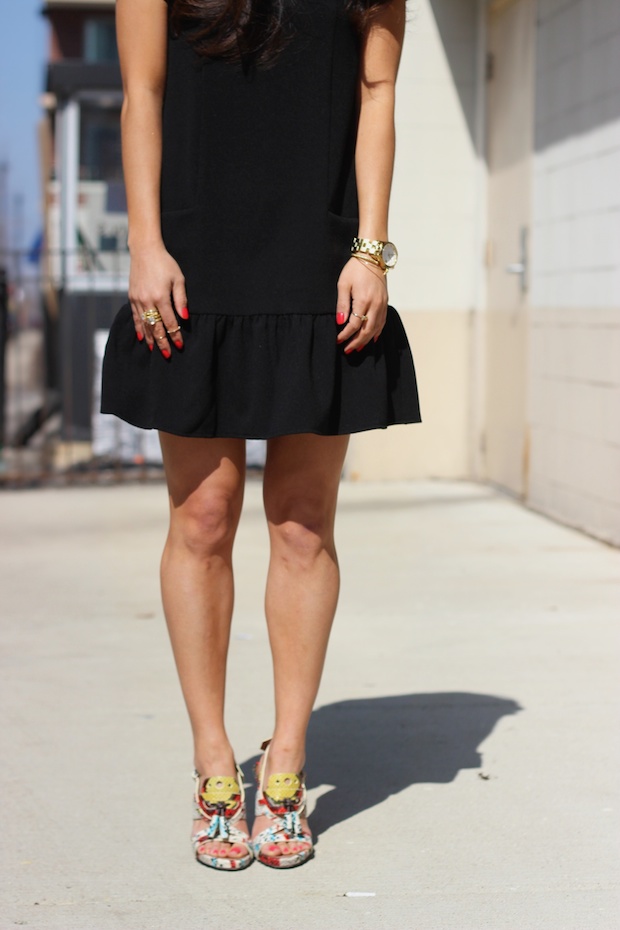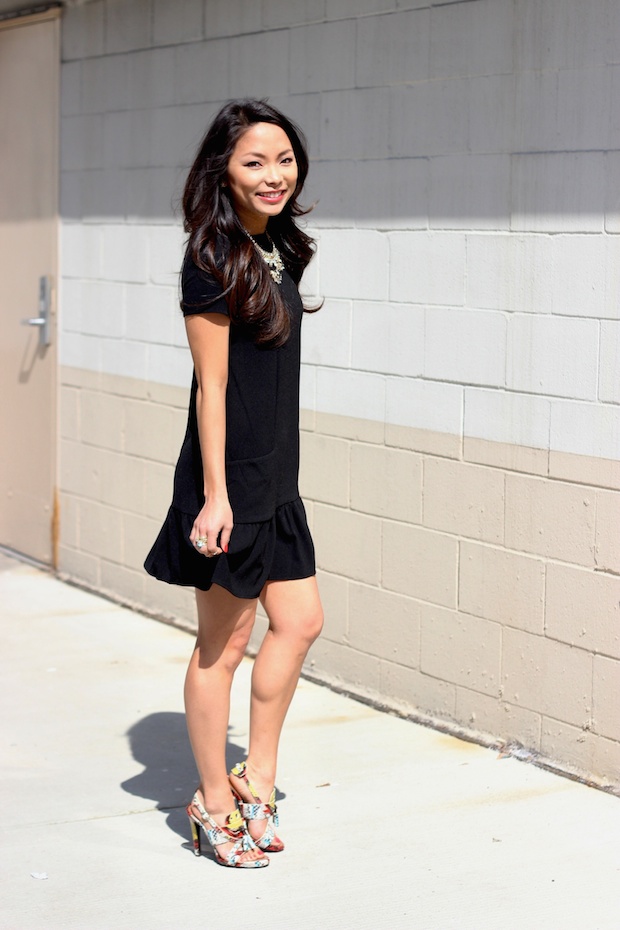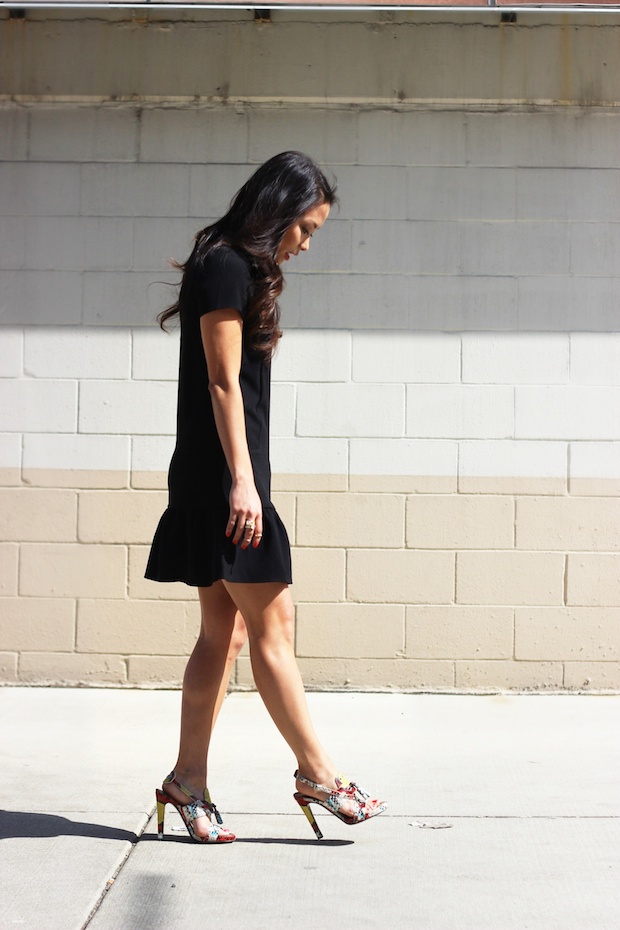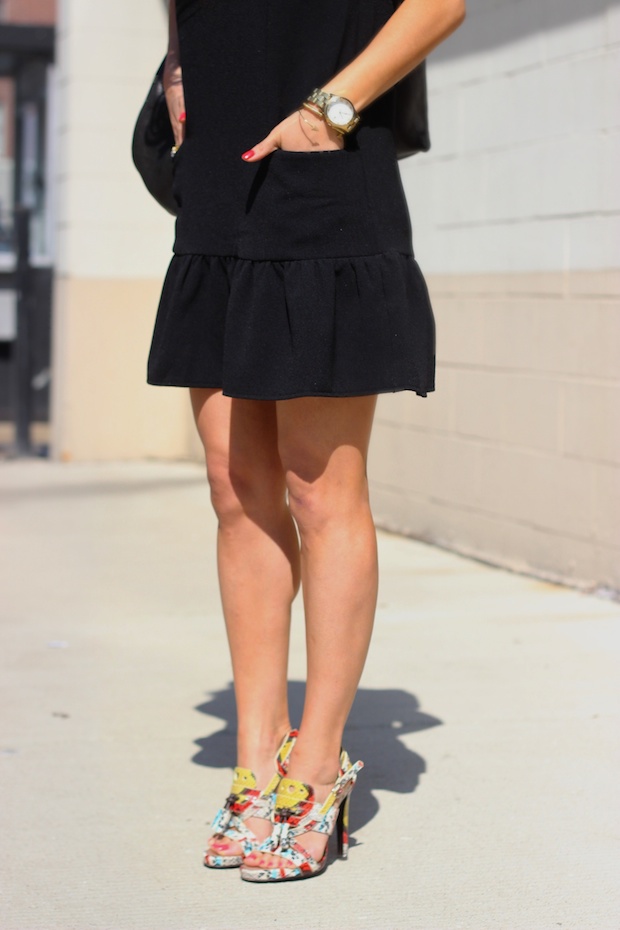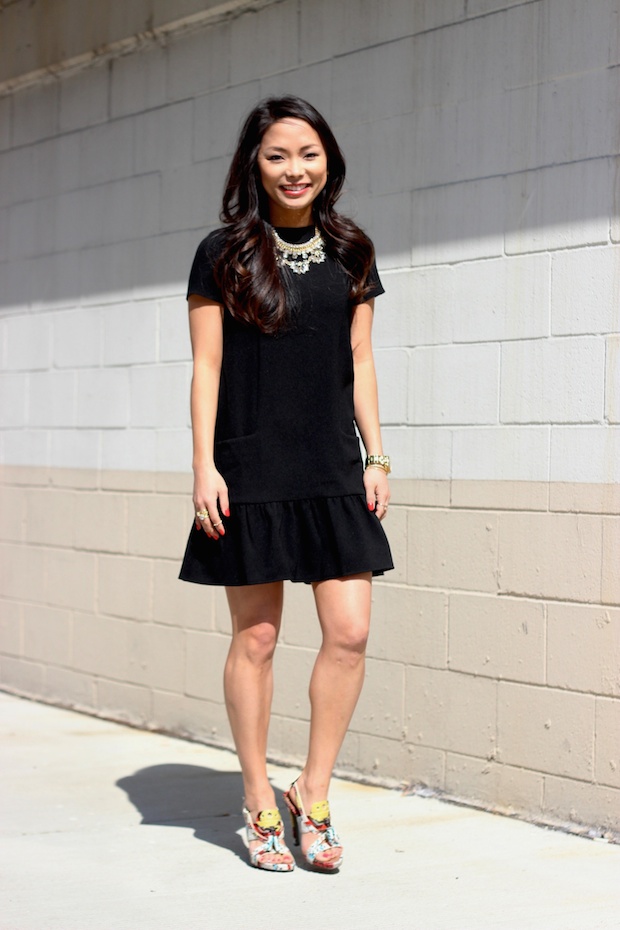 Last week the sun finally peeped out long enough for me to ditch my pants and tights and wear a dress with sandals! I had a special occasion at the office that I needed to dress up for (someone came to shoot an exciting piece that I'll be a part of in the upcoming weeks) and found it to be the perfect chance to wear this drop waist peplum dress that I am head over heels for. It was an ASOS petite find and is a beautiful crepe-y material that is one of my favorite textures because it looks timeless and put together but takes no effort at all.
It was so nice to be back in Chicago this weekend and start catching up again. We had our first ever soiree at our apartment since I moved in and it was a blast! We had quite the turnout and it was nice to see familiar faces and meet new ones. We made a really great "spring punch" that we'll definitely be having again and my favorite greek yogurt jalapeño dip! Fresh flowers are making our apartment feel extra ready for April this week.
I've really been trying to find more skirts and dresses for this Spring/Summer that will last me into future seasons. In a first pass of Spring cleaning I found that I am getting rid of most of my previous clothes. I'm still learning how to walk the line between adventurous and trendy vs. timeless and classic… it's a work in progress! I just get so excited about new things and want to try them. I'll definitely be searching for more options like this that you can wear to work, for special occasions or for dinners out and about. I came across an ivory version and one with an open back that I've added to my wish list. I'm making an effort to add in lighter tones with my budget this month! What are you looking forward to shopping for this Spring?
SHOP THE LOOK
ASOS Petite drop waist peplum dress  (more options)  •  Proenza Schouler snakeskin heels  (sale find, similar snakeskin heels here and here)  •  Bauble Bar necklace (sold out, newer similar version)  •  Bag (gifted)  •  Ariella stackable rings, Bauble Bar midi band trio rings