November 21, 2017
Dressing Up Your Winter Coat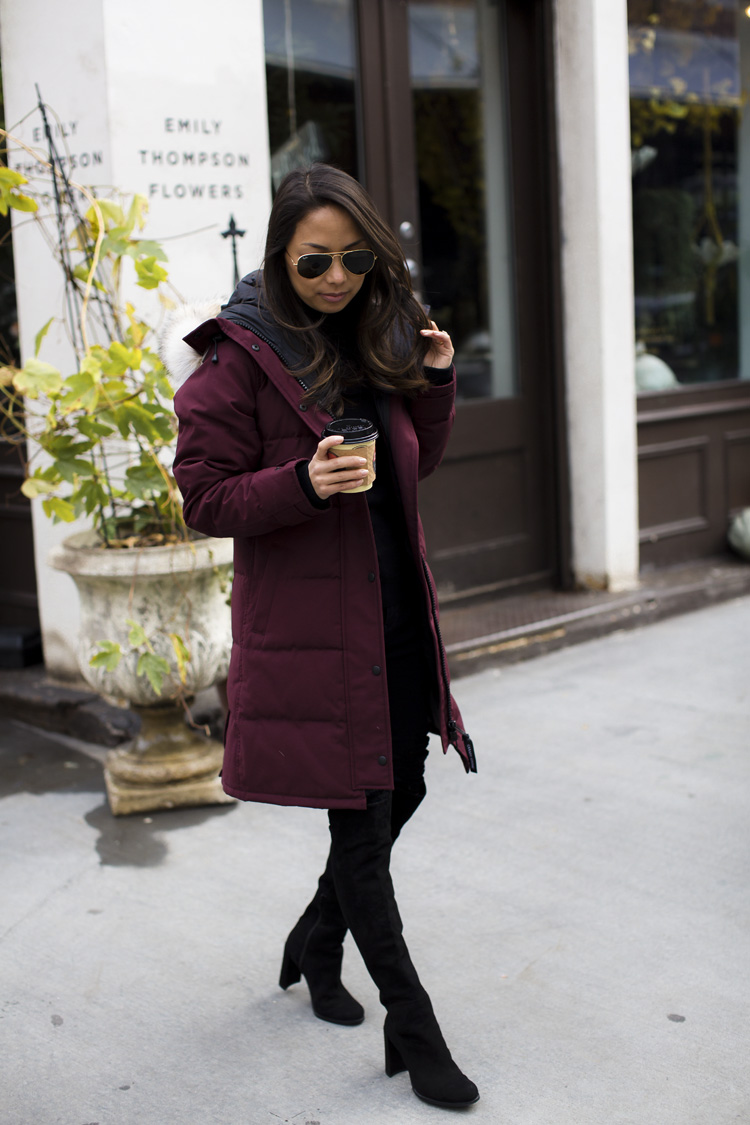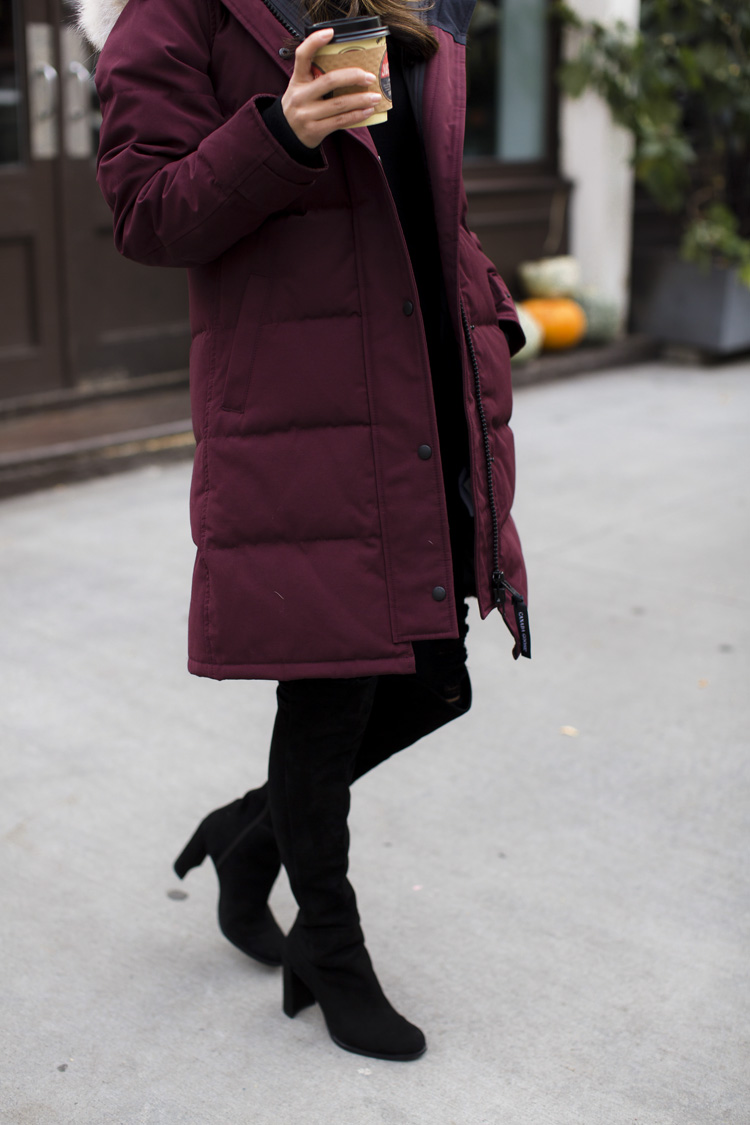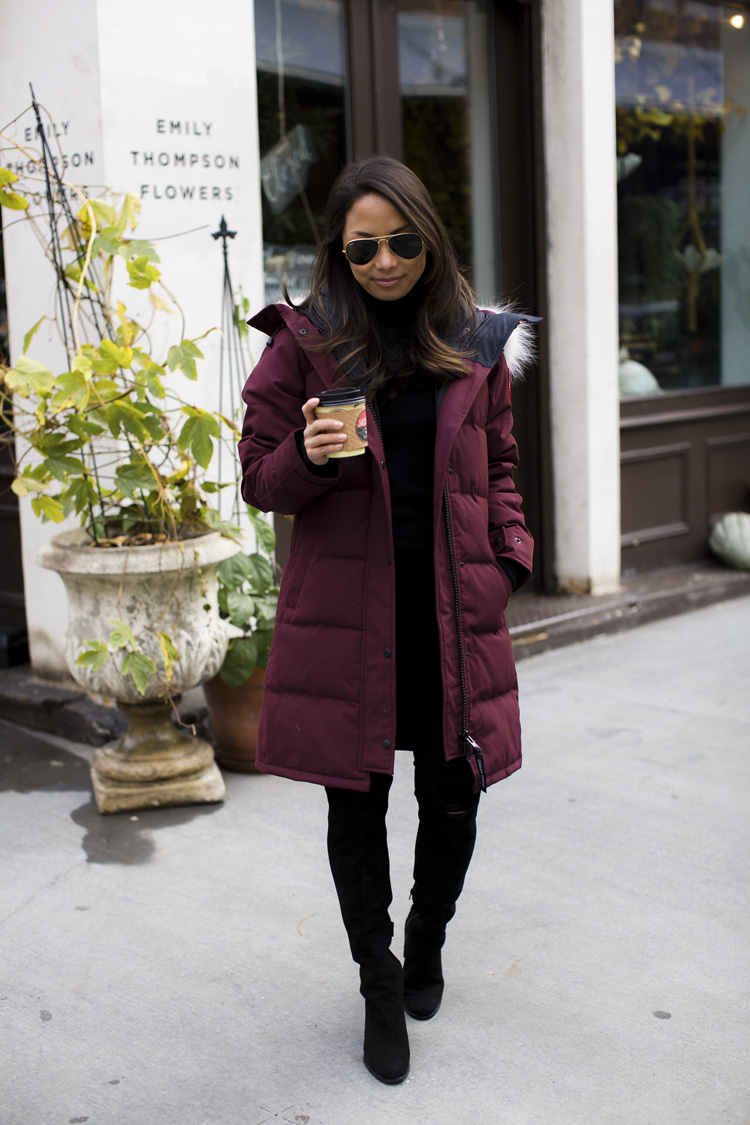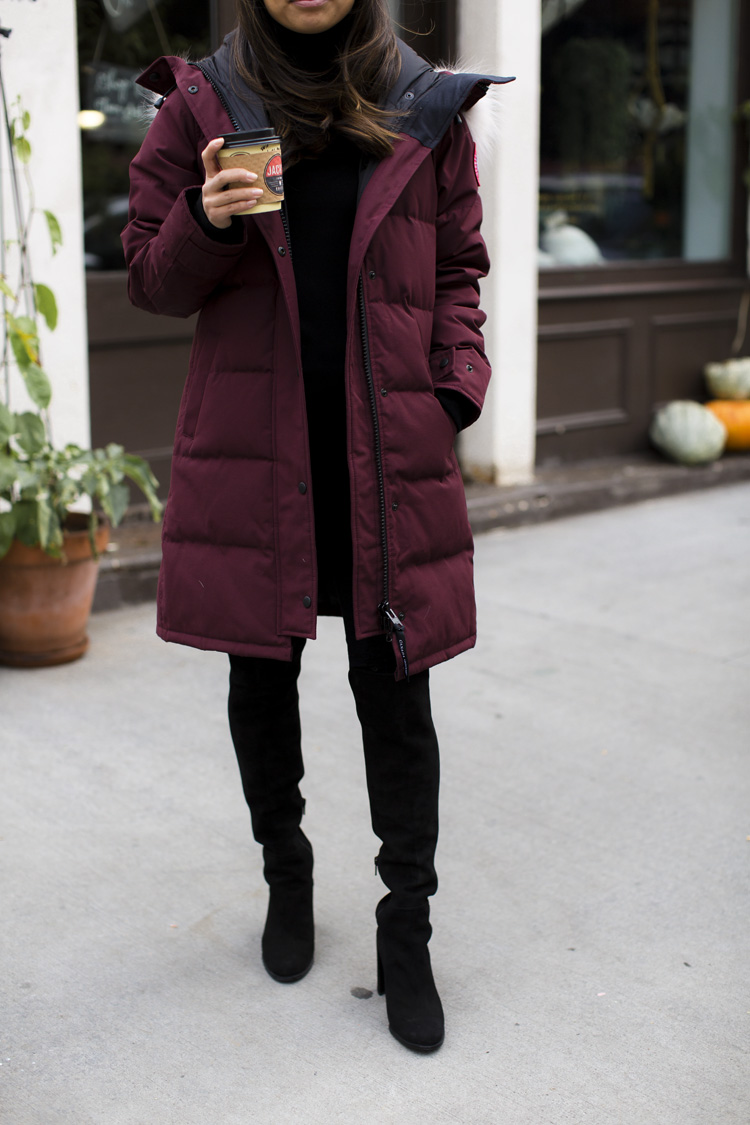 Winter is all about being prepared – if you're bundled up appropriately it can be so enjoyable to stroll around outside and take in the sights or the snow. If you're not… it can be totally miserable.
This past weekend was an extra chilly one and we went on a long walk along the water early Saturday morning. I bundled up in my Canada Goose jacket and was perfectly cozy and warm! It was windy and brisk, but this coat takes no prisoners when it comes to cold weather. I shared with you guys recently, but finding a winter coat is tough stuff. There are so many variations and things to carefully consider to make sure that what you choose will actually withstand the strongest of conditions. It can also be extra challenging to find one that fits you well and works with most outfits.
My favorite thing about this new Canada Goose jacket (outside of how warm it keeps me) is that it looks really chic and dressy with my winter uniform – a turtleneck, black jeans and my over the knee boots. I find myself in this outfit over and over again and it's the perfect base to go with this jacket. You can easily swap in any color sweater (this is my favorite white one of all time – it's so soft!) with jeans or even a skirt and tights, but for really dressing it up adding black suede boots is the way to go. Whether they're tall or short, it's just enough to make this outfit work for less casual occasions.
This coat will be coming with me for Thanksgiving in Connecticut! I can't wait to have a hazelnut latte in hand and go for a walk on Thanksgiving morning in it. What are your Thanksgiving plans?
GET THE LOOK
Photos by Bekka Palmer
This post was sponsored by Nordstrom. As always all opinions are my own!