June 19, 2014
The Big Change
If you follow me on Instagram I've been alluding to a really big change in my life that I've been dying to share with you guys. I've been a little heavy on the inspirational doses this week, but I do have a little cool story to share with this before I tell you what it is.
A few months back, I was eating with some friends and we got fortune cookies. I'm not a big believer in that type of thing, but I do believe in little signs and things that are meant to encourage you on the way to wherever you're going. My fortune was this:
Hmm.. interesting. If my heart hadn't already been stirring I probably would've eaten a bite of the fortune cookie (because I think they taste like plastic) and thrown it away not thinking twice. For some reason I decided to save it and I put it on my desk where it has been ever since. At the time, my friends' lives were all going crazy…  cross country moves, going back to school, getting married, etc. and all the while I was just hanging out and feeling like the only thing I should do was stay put.
Fast forward one month.. something that had ended up on my radar didn't happen — a huge blessing in disguise that I didn't even realize until that happened. I had a really huge amount of peace about it and just felt like it wasn't the right opportunity for wherever I was headed. I distinctly remember that day looking down at my desk and seeing that fortune sitting there, thinking.. hmm.. normal people probably would throw this away and say it was wrong, but I have a feeling this was not the one from this little fortune. So I kept on, keepin on.
Fast forward two months.. I got an unexpected call one Friday that was the best surprise I've had in a long time. The best part about it was that I actually tried to resist it.. I tried to see if I could stay in Chicago but fate had a different answer for me and I'm excited to be embracing it.
So what happened? Well… life happened. The next chapter happened. On Monday, I didn't go to work like a normal day. Instead, I was flying home from the city that never sleeps with an excitement in my heart I haven't felt in so long.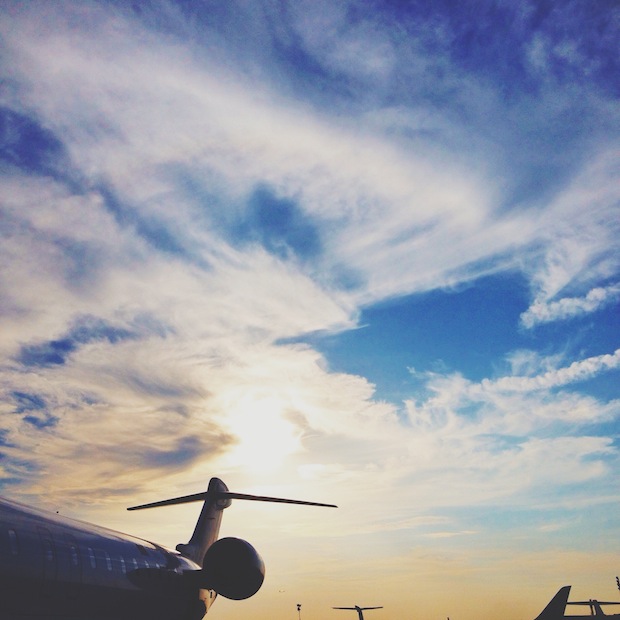 And I'm SO excited to share that I'm moving to NEW YORK CITY!
It's a really bittersweet announcement because I never in a million years would've imagined falling in love with Chicago and the people I've met here the way that I did. I can't get all sappy on you about this yet because I still have a couple months left before the big move, but trust me you'll get the whole scoop before I bid the Windy City goodbye for the Big Apple. Â To everyone who has been a part of my journey here, thank you from the bottom of my heart. You've been the reason I keep blogging and sharing my crazy life with you and I hope that you'll find my style and stories just as interesting when I am in another city!